October 2019 California Delegation to Mexico City Led by Lt. Governor Eleni Kounalakis
Delegates
For a complete list of all business and state delegates please click here.
Lt. Governor Eleni Kounalakis and Other Delegation Leaders
In February 2019, Governor Gavin Newsom issued an executive order naming Lt. Governor Eleni Kounalakis as the Governor's Representative for International Affairs and Trade Development.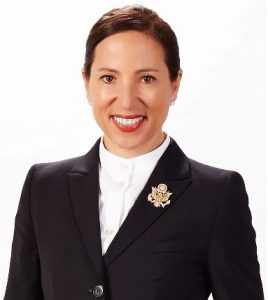 Ambassador Kounalakis was sworn in as the 50th Lieutenant Governor of California by Governor Newsom on January 7, 2019. She is the first woman elected Lieutenant Governor of California. A native Californian, she visited each of the state's 58 counties during her historic campaign.
From 2010 to 2013, Kounalakis served as President Barack Obama's Ambassador to the Republic of Hungary. Kounalakis was the first Greek-American woman — and at age 43 one of America's youngest — to serve as U.S. Ambassador. Her highly acclaimed memoir, "Madam Ambassador, Three Years of Diplomacy, Dinner Parties and Democracy in Budapest" (The New Press, 2015), chronicles the onset of Hungary's democratic backsliding.
Governor Edmund G. Brown Jr. appointed Kounalakis to chair the California Advisory Council for International Trade and Investment in 2014. Kounalakis was a Virtual Fellow at the U.S. Department of State, Bureau of Intelligence and Research (INR) between 2014 and 2017, specializing in international trade and immigration. She is currently a director of the Association of American Ambassadors and a National Democratic Institute (NDI) "Ambassadors Circle" advisor.
Prior to her public service, Kounalakis was president of one of California's most respected housing development firms, AKT Development, where she worked for 18 years. She built master-planned communities and delivered quality housing to the Sacramento region's working families, gaining recognition as one of the capital region's most prominent businesswomen. Passionate about early childhood development, Kounalakis served as a member of California's First 5 Commission and the California Blue Ribbon Commission on Autism.
Kounalakis graduated from Dartmouth College in 1989 and earned her Master of Business Administration (MBA) from the University of California, Berkeley Haas School of Business in 1992. She holds an Honorary Doctorate of Law from the American College of Greece. She is married to Dr. Markos Kounalakis and the couple have two teenage sons, Neo and Eon.
The Mexico City Trade Mission was organized in collaboration with the Governor's Office of Business and Economic Development (GO-Biz), spearheaded by Bud Colligan, Senior Advisor for International Affairs.
International Affairs and Trade Development Interagency Committee Heads to Mexico
Office of Lt. Governor Eleni Kounalakis, September 2019
From the Lieutenant Governor's Office, Chief of Staff Panorea Avdis and International Affairs Advisor Evan Reade helped to make the mission to Mexico City possible.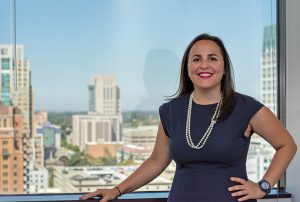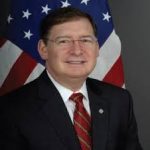 Calif. Lt. Governor-elect Ambassador Eleni Kounalakis Names Panorea Avdis as Her Chief of Staff
PR Newswire, January 2, 2019
Organized in Partnership with the Governor's Office of Business and Economic Development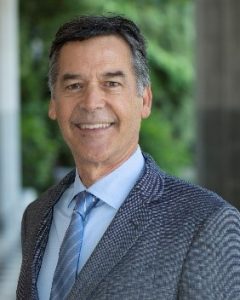 John "Bud" Colligan was appointed Senior Advisor for International Affairs and Trade in the Governor's Office of Business and Economic Development by Governor Newsom in March 2019. Colligan was previously co-founder and co-chairman of the Monterey Bay Economic Partnership from 2014 to 2019. He was a partner at Accel Partners from 1998 to 2015, and chief executive officer at Macromedia from 1989 to 1997. Colligan held multiple positions at Apple from 1983 to 1988, including marketing analyst, international product manager-Macintosh and director of higher education marketing. Colligan received his bachelor's degree from Georgetown University, graduating cum laude and Phi Beta Kapa from the School of Foreign Service with a BSFS in International Economics. He earned a Master of Business Administration from Stanford University.
State Agencies Participating:
The delegation was accompanied by 3 California State Legislators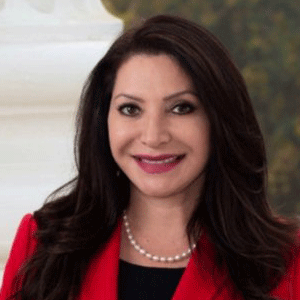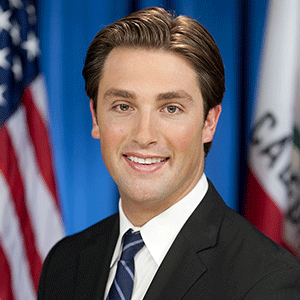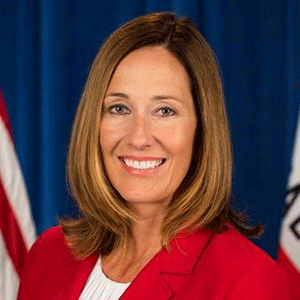 CalChamber Participants
The California Chamber of Commerce (CalChamber) and the California Foundation for Commerce and Education (CFCE) were pleased to be assisting in the behind-the-scenes organization of this mission to Mexico. The CalChamber was represented on the delegation by Susanne Stirling, Vice President of International Affairs, as well as two CalChamber Board members: Stuart Woolf, President and CEO of Woolf Farming & Processing, and Jennifer Haley, President of Kern Energy.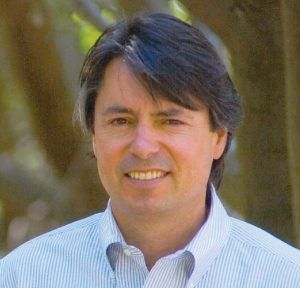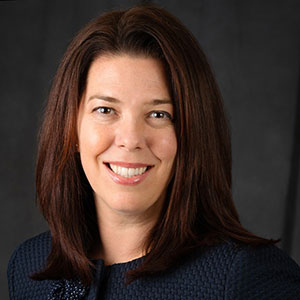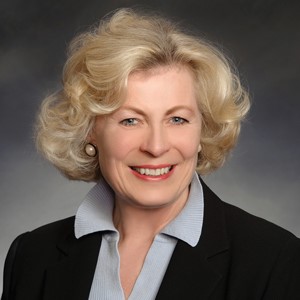 The CalChamber is the largest broad-based business advocate to government in California. Membership represents one-quarter of the private sector jobs in California and includes firms of all sizes and companies from every industry within the state.
Leveraging our front-line knowledge of laws and regulations, we provide products and services to help businesses comply with both federal and state law. CalChamber, a not-for-profit organization with roots dating to 1890, promotes international trade and investment in order to stimulate California's economy and create jobs. For more information, visit www.calchamber.com/international.
In keeping with long-standing policy, the CalChamber enthusiastically supports free trade worldwide, expansion of international trade and investment, fair and equitable market access for California products abroad and elimination of disincentives that impede the international competitiveness of California business. New multilateral, sectoral and regional trade agreements ensure that the United States may continue to gain access to world markets, resulting in an improved economy and additional employment of Americans.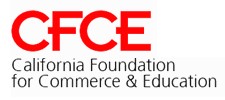 The California Foundation for Commerce and Education is a think tank affiliated with CalChamber. A 501(c)(3) organization, the Foundation is a nonprofit, nonpartisan advocate for private enterprise and the market economy.
Business Participants
For a full list of all individual business and state delegates please click here.
For a full list of company descriptions please click here.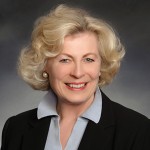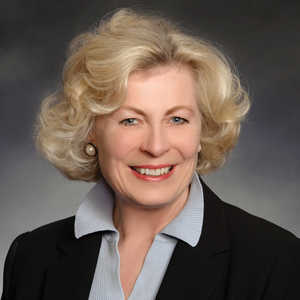 Blog By
(Mrs.) Susanne Stirling
Vice President, International Affairs
CalChamber