​Executive Team: Dave Kilby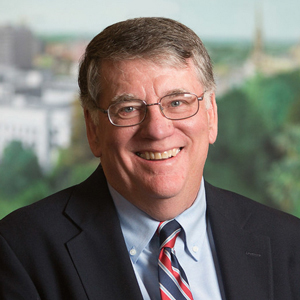 Dave Kilby
Executive Vice President, Corporate Affairs
Dave Kilby, executive vice president, corporate affairs, joined the CalChamber staff in December 1988 after more than 11 years in local chamber of commerce management.
In addition to working with CalChamber major members, he serves as CalChamber corporate secretary and coordinates Board relations. Kilby also serves as president/chief executive officer of the Western Association of Chamber Executives.
Kilby has communicated extensively with California businesses through travel and speaking engagements, developing and implementing an extensive outreach program for members, potential members and grassroots contacts.
He has coordinated local chamber relations, grassroots legislative action efforts, the CalChamber's weekly legislative conference call and the annual business legislative summit
Kilby holds a B.A. in political science from California State University, Fresno. He is a graduate of the U.S. Chamber Institutes for Organization Management program and served as 1996 chairman for the Western Institute at UCLA.
Corporate Affairs
Corporate Affairs serves as a liaison with CalChamber major members, in addition to encompassing activities such as CalChamber corporate secretary and Board relations.