The 2017 Veterans' Employment and Training Service (VETS) filing season starts August 1, 2017, and the filing deadline is September 30, 2017. Federal contractors and subcontractors must submit the VETS-4212 report on their affirmative
[...]
The U.S. Citizenship and Immigration Services (USCIS) published a revised version of Form I-9, Employment Eligibility Verification this week. The new version bears a revision date of 07/17/17 N. The Form I-9 has been revised twice
[...]
If you have 25 or more employees, you now must provide new employees with a written notice about the rights of victims of domestic violence, sexual assault and stalking to take protected time off for
[...]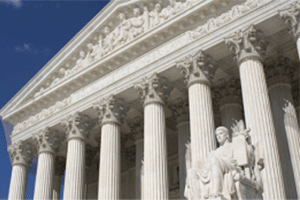 A recent federal court decision is a good reminder that applicants or employees who currently use illegal drugs or marijuana or abuse alcohol are not protected under the Americans with Disabilities Act (ADA) or the Fair
[...]
Throughout California, local cities and counties are passing ordinances relating to minimum wage, paid sick leave, criminal background checks, employee scheduling and more. Minimum Wage Increases Although the state minimum wage doesn't increase until
[...]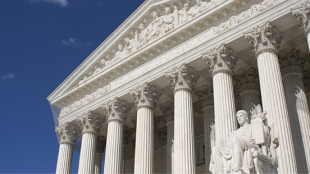 Under California law, employees are entitled to "one day's rest in seven." But what, exactly, does that mean? On May 8, the California Supreme Court answered three questions related to seventh day of work
[...]
The California Department of Industrial Relations (DIR) recently updated most of the Wage Orders to reflect the 2017 and 2018 increases in the state minimum wage. The updated Wage Orders include Wage Orders 1 through 13,
[...]
The Labor Commissioner's Office recently updated its frequently asked questions about California paid sick leave (PSL). The updated FAQ addresses three areas where employers have often had questions: Whether an employer must provide additional paid
[...]
As part of the minimum wage ordinance passed by the City of Los Angeles last year, a mandatory paid sick leave (PSL) law will begin to apply to employers with 25 or fewer employees
[...]
The California Office of Administrative Law (OAL) approved new regulations this week relating to the use of criminal background information in employment decisions. These regulations will be filed with the Secretary of State's office
[...]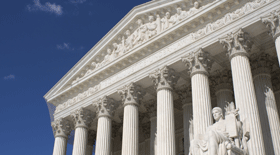 In a victory for the franchisor/franchisee business model, a federal court in California recently found that McDonald's does not control the wages paid to employees at its franchises and was not responsible for any
[...]
Quite a few news reports discuss recent employee walkouts across the country in protest of federal policies, such as the recent "Day Without Immigrants" protests. Employers are obviously concerned about how these protests might
[...]
The Department of Labor (DOL) was granted an extension until May 1, 2017, to form its position and file its briefs regarding the legitimacy of the new federal overtime rules. The revised federal overtime
[...]
The California Department of Fair Employment and Housing (DFEH) recently obtained a settlement that highlights a mistake that employers often make: requiring employees to be 100-percent healed before they can return to work after an injury.
[...]
The U.S. Citizenship and Immigration Services (USCIS) has updated its guidance manual, Handbook for Employers, Guidance for Completing the Form I-9 (M-274). This useful manual provides employers with detailed instructions on completing the Form I-9. The revised version
[...]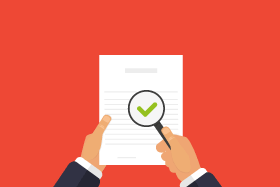 Retaliation was once again the workplace discrimination claim filed most often, according to breakdowns for fiscal year 2016 recently released by the federal Equal Employment Opportunity Commission (EEOC). Retaliation accounted for more than 45% of the
[...]
Recently the Internal Revenue Service (IRS) issued an alert to payroll and human resources professionals to warn them about an email scam. The IRS issued the alert because the agency received new notifications that
[...]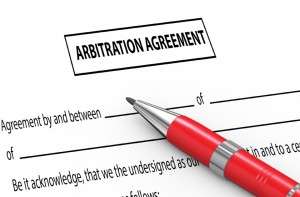 The U.S. Supreme Court has agreed to resolve a split among the federal courts regarding whether class action waivers in arbitration agreements are lawful under the Federal Arbitration Act (FAA) or if, instead, such
[...]
California employers who provide unemployment insurance must notify all employees that they are eligible for the federal Earned Income Tax Credit (EITC). AB 1847, a new law effective January 1, 2017, requires these employers to
[...]
The federal Equal Employment Opportunity Commission (EEOC) recently announced the publication of a resource document, "Depression, PTSD, & Other Mental Health Conditions in the Workplace: Your Legal Rights", that explains workplace rights for applicants
[...]