U.S.-EU Free Trade Agreement
Huge Market Represents Many Opportunities
• European Union trade and investment supports an estimated 6.7 million jobs in the United States.
• The U.S. had a services trade surplus of $60 billion with the EU in 2018.
• EU countries buy about 18% of California exports.
Background
The trans-Atlantic economic partnership is a key driver of global economic growth, trade and prosperity, and represents the largest, most integrated and longest-standing regional economic relationship in the world. The many reasons to support this relationship come from an economic perspective, a geopolitical perspective, a company benefit perspective, as well as regulatory cooperation, and technological innovation perspectives.
The EU market represents more than 513 million people, and has a total gross domestic product (GDP) of $18.75 trillion, as of 2018. The United States has 327 million people and a GDP of $20.49 trillion as of 2018 (World Bank).
With the United Kingdom now expected to exit the European Union in January 2020, the EU will consist of 27 countries: Austria, Belgium, Bulgaria, Croatia, Cyprus, Czech Republic, Denmark, Estonia, Finland, France, Germany, Greece, Hungary, Ireland, Italy, Latvia, Lithuania, Luxembourg, the Mediterranean Island of Malta, Netherlands, Poland, Portugal, Romania, Slovakia, Slovenia, Spain and Sweden.
The EU presidency rotates with each member country taking turns for six months at a time as chair of EU meetings and representing the EU at international events.
Impact
Total bilateral trade between the European Union and United States was nearly $1.3 trillion in 2018, with goods trade accounting for $807 billion. The United States exported $319 billion worth of goods to EU member nations. California exports to the EU were $31.75 billion in 2018. California is a top exporting state to the EU, with computers, electronic products, transportation equipment, and chemicals as the state's leading export sectors to the region. EU countries purchase roughly 18% of all California exports. For California companies, the single market presents a stable market with huge opportunity.
The top five service exports from the U.S. to the EU are: professional, scientific, and technical; travel; information; finance and insurance; and royalties and licensing fees. The top five U.S. agricultural exports to the EU are: fruits and tree nuts, plant products, soybeans, vegetables, and feeds. The U.S. and EU are each other's primary source and destination for foreign direct investment (FDI). In 2018, the U.S. invested $3.3 trillion in the EU and the EU invested $2.37 trillion in the U.S.
Previous Activity
Europe and the United States had been negotiating trade talks for a potential Transatlantic Trade and Investment Partnership (TTIP) to further the largest regional trading and investment relationship in the world before President Donald J. Trump took office. Upon his inauguration, however, President Trump put the TTIP negotiations into a "deep freeze" in 2017.
In October 2018, President Trump announced his intent to enter into trade negotiations with three new markets, one of which is the EU. President Trump's goal by doing so is to open new markets for U.S. farmers and companies where they currently face significant barriers.
In January 2019, the U.S. Trade Representative released negotiating objectives for a U.S.-EU Trade Agreement and over the last year, President Trump has threatened to put a tariff on European auto imports, Implementation of that threat has now been delayed again until the middle of 2020. The U.S. and EU did reach some trade agreements in 2019, including an agreement to ease the export of U.S. beef into the EU.
In October 2019, the World Trade Organization ruled that the U.S. could impose $7.5 billion in tariffs on imports as an enforcement mechanism because the EU had failed to end subsidies for the Airbus. The tariffs took effect in October, hitting aircraft with a 10% tariff and other goods, including wine and cheeses, with a 25% tariff.
In July 2019, France passed a new digital sales tax aimed at tech companies that generate significant revenue in France, requiring those companies to pay a 3% tax on their French revenue. The EU sought to install a similar digital services tax; however, every member country would have to approve the new tax, making it hard to pass, so the French went forward with their own legislation. In late August 2019, the United States announced a compromise on the tax that largely affects mostly U.S. companies. France agreed to get rid of the tax once the Organisation for Economic Co-operation and Development (OECD) identified a way to properly tax tech companies in countries where they operate and would eventually refund companies that may have overpaid previously according to the new OECD rules. In December 2019, however, following a U.S. Trade Representative report, President Trump proposed retaliatory tariffs on $2.4 billion of French products, including wines and cheeses.
Anticipated Action
The California Chamber of Commerce is hopeful that the United States and European Union will begin free trade agreement negotiations in 2020 to deepen the world's largest trading and investment relationship, with a focus on trade and investment initiatives. The CalChamber supports the following issues being discussed during negotiations:
• eliminating tariffs on trans-Atlantic trade in goods;
• establishing compatible regulatory regimes in key sectors to address regulatory divergences that unnecessarily restrict trade;
• a bilateral investment agreement;
• liberalizing cross-border trade in services; and
• bilateral expansion of government procurement commitments.
Progress has been slow as to whether to include agriculture and tariffs in the negotiations.
CalChamber Position
The CalChamber, in keeping with longstanding policy, enthusiastically supports free trade worldwide, expansion of international trade and investment, fair and equitable market access for California products abroad and elimination of disincentives that impede the international competitiveness of California business.
Strengthening economic ties and enhancing regulatory cooperation through agreements with our top trading partners that include both goods and services, including financial services, is essential to eliminating unnecessary regulatory divergences that may act as a drag on economic growth and job creation.
Agreements like this can ensure that the United States may continue to gain access to world markets, which will result in an improved economy and additional employment of Americans.
Recent News
International Bills
Councils
Coalitions
Policy Contact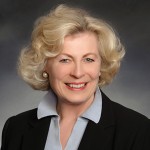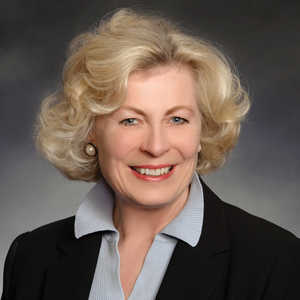 Susanne Stirling
Vice President, International Affairs