Day 4: Trade Mission Wrap-Up
Mission Organizers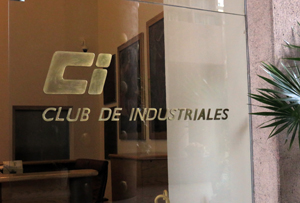 On the final day of the trade mission (July 30), the delegation headed over to Club de Industriales for a breakfast, where Governor Edmund G. Brown Jr., U.S. Ambassador E.  Anthony Wayne, Secretary of the Mexican Ministry of the Economy Ildefonso Guajardo Villareal, Senator Kevin de Leon, Assemblymember Christopher Holden (D-Pasadena) and Jose "Pepe" Carral Escalante, president for Club de Industriales, each gave remarks. After eating breakfast, Governor Brown and Secretary Guajardo, signed a memorandum of understanding (MOU) for strengthening trade and investment cooperation.
The Club de Industriales (Industrialists' Club), which includes more than 1,400 members, is a private club that brings together the most important business people and prominent national and international enterprises in Mexico.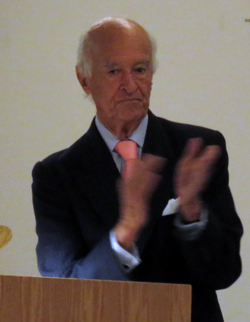 Carral was the first to speak at the breakfast and started by talking about the Spanish and Mexican roots of California, and some of the collaborations between Mexico and California throughout the years. An example he illustrated for attendees was when then-President Lazaro Cardenas nationalized the petroleum industry in Mexico, causing foreign banks to pull their investments out of the country. Some California-based companies ignored the boycott eventually, however.
"California has always been there with us," he added.
Carral gave the Governor a warm welcome to Mexico, telling him "Our casa es su casa. Our club is your club."
Carral also spoke on the importance of the Trans-Pacific Partnership (TPP), a proposed free trade agreement that is currently being negotiated by 12 different countries throughout the Asia-Pacific region. Carral said this agreement is a valuable tool to boost the economic exchange in each region.
Senator de Leon said the trade mission with Governor Brown and his colleagues at the legislative branch has been very productive. He said that their objective and agenda is to create binding ties that move trade and commerce between Mexico and the United States. Creating a more efficient system of the movement of goods will benefit jobs on both sides of the border, he said.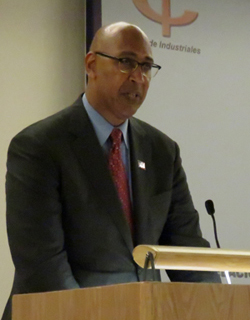 Assemblymember Holden, representing the California Assembly, said it was an honor to be included in the trade mission and at "this historic gathering of American and Mexican brothers and sisters." He pledged that he and his colleagues will work in solidarity with the Governor in advancing the MOU's "thoughtful and constructive intent." He expressed desire to work with Mexico to "improve the lives of our people." He thanked Governor Brown, Anne Gust Brown, Ambassador Wayne, the California Chamber of Commerce, his colleagues, and the guests present for their hospitality, leadership and participation, and for ensuring that the trade business is successful.
Governor Brown recounted his memories of Mexico in the 80's, saying that Mexico had changed and so had California. He said that the humanitarian crisis on the U.S. border is caused by poverty, which means there is a lack of opportunity. At the end of the day, he said, only businesses can create the jobs that will bring more income to families and lift them out of poverty. And it's very clear that what businesses need are proper investments, he said.
California is not the same place it was 40 years ago, Brown said. Mexican immigrants have influenced and reshaped California institutions at every level. Half the children in California k-12 schools are of Mexican descent and two million students speak a language other than English at home. This opens up tremendous opportunity for investment, new partnerships and new services, he said.
The Governor finished his remarks by saying that he is glad to be in Mexico and that he will come back as there is a lot more to do.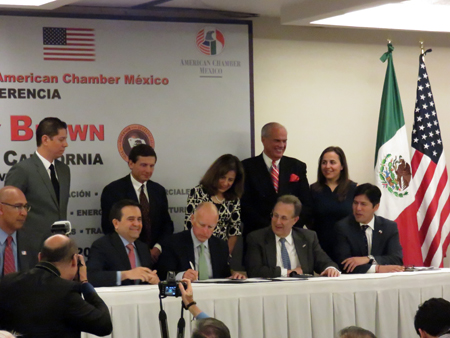 The MOU Governor Brown and Secretary Guajardo signed seeks to expand the current level of economic and investment cooperation between Mexico and California in alternative and renewable energy, environmental and related clean technologies, advanced manufacturing, biotechnology, medical devices, information technology (IT), agriculture-related technologies, education, tourism and cross-border goods movement infrastructure.
After the signing of the agreement, the delegates headed to their hotel rooms to pack and prepare for their departure. A casual farewell lunch was held at the hotel to close the trade mission. Governor Brown attended the luncheon, greeting and giving farewell's to those who were present.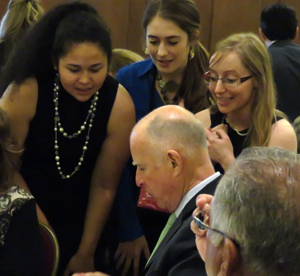 We would like to thank the sponsors of this Gubernatorial Trade Mission to Mexico: AES Energy, Environmental Defense Fund (EDF), Peak Travel Group, Sempra Energy, and Wine Institute.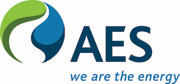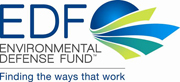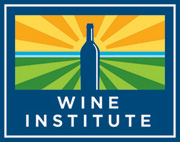 We also would like to thank the Office of Governor Jerry Brown, the California Foundation for Commerce & Education, the Los Angeles Area Chamber of Commerce, the San Diego Regional Chamber of Commerce, Visit California, the California Department of Food and Agriculture, Casa de California, the U.S. Embassay in Mexico City, the American Chamber of Commerce of Mexico, the Mexican Ministry of Foreign Affairs, Iron Horse Vineyards, Qualcomm, IEnova, and Club de Industriales for their guidance, partnership and hard work in preparation for and during this trade mission.
We have dozens, upon dozens of photos, and you may be in it! Please subscribe to this blog (very top right hand corner) so that you can be notified of when we post photos of the trade mission events.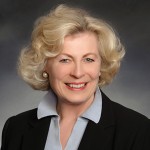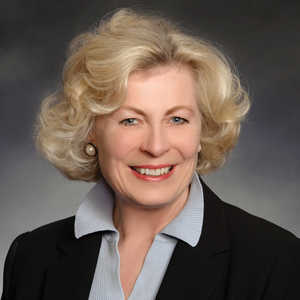 Blog By (Mrs.) Susanne Stirling
Vice President, International Affairs