California Trade Mission to Chile – Sept 27-29, 2009
Americas Competitiveness Forum
The III Americas Competitiveness Forum will bring together public authorities, businesspeople, and high level experts from the 34 countries in the region in plenary sessions, roundtable discussions, simultaneous panel sessions and bilateral meetings to discuss how competitiveness can be improved in the current economic context.
The event will gather 2 presidents (President Michelle Bachelet of Chile and President Alvaro Colom of Guatemala), 18 ministers, entrepreneurs and world class experts. In addition, Alicia Barcena, Executive Secretary of the Economic Commission for Latin America and the Caribbean (ECLAC) will participate. From the United States of America, Gary Locke, US Commerce Secretary will be present.
From California State Government, the delegation included Secretary Dale Bonner of the California Business, Transportation and Housing Agency and Eloisa Klementich, assistant deputy secretary. Secretary Mike Chrisman of the California Resources Agency and Richard Martinez of the California Environmental Protection Agency were also in attendance.
Susanne Stirling, Vice President of International Affairs for the California Chamber of Commerce and Carlos Valderrama, Senior Vice President for Global Initiatives for the Los Angeles Area Chamber of Commerce will be representing the California Business Community.
Moderators and speakers from California include: Richard K. Lyons, Dean, Haas School of Business, UCB; John Kao, Chairman, Institute for Large Scale Innovation; and Nancy Ryan, Deputy Executive Director for Policy, California Public Utilities Commission.
A number of California companies operating in Chile (many of whom are California Chamber of Commerce members) will be in attendance and participating in the Forum events.
Chile has one of the fastest growing economies in Latin America with many opportunities for California companies. Moreover, as one of the most promising markets in the region for a variety of U.S. goods and services, according to the U.S. Department of Commerce, Chile holds an important commercial influence in South America. This is due to the energy and professionalism of its entrepreneurs, the transparency of its regulation, and the predictability of its decision makers.
Chile's market-led reforms and an increasingly diversified economy offer a viable option for U.S. exporters operating in a wide range of industries. Additionally, The Economist Intelligence Unit ranked Chile as the safest country in Latin America (2008) and as having the best business environment in Latin America (2009).
http://www.competitivenessforum.org/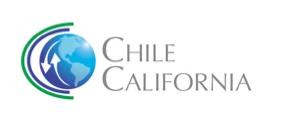 A Strategic Association for the 21st Century

Click Here to Return to Blog Home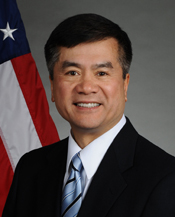 U.S. Commerce Secretary Gary Locke
www.commerce.gov