CalChamber Legal Affairs Staff: James W. Ward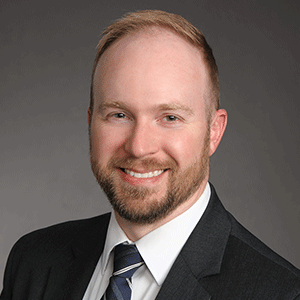 James W. Ward
Employment Law Subject Matter Expert/Legal Writer and Editor
James W. Ward joined the CalChamber in June 2019 as an employment law subject matter expert/legal writer and editor. In that position, he enhances the ongoing efforts of the CalChamber legal affairs team to explain for nonlawyers how statutes, regulations and court cases affect California businesses and employers.
Ward came to the CalChamber following his time as an associate attorney at Kronick Moskovitz Tiedemann & Girard of Sacramento. At Kronick, he provided advice and counsel to public and private employers on labor and employment matters, including discrimination, harassment, retaliation, wage-and-hour issues, employee leave, reasonable accommodations, employee discipline, and employer policies and handbooks. Ward also represented public and private employers in litigation at the trial and appellate court levels.
During law school, Ward served as a judicial extern to Associate Justice Ronald B. Robie of the California 3rd District Court of Appeal. During his time at the court, Ward analyzed trial court records, appellate briefs, recommended dispositions and drafted judicial opinions for Justice Robie.
Preceding his focus on the law, Ward was a professional musician and recording engineer, serving as music director at Warehouse Ministries, and a general partner at Spyhunter Records, both in Sacramento.
Ward holds a B.A. in humanities, magna cum laude, and an M.A. in history from California State University, Sacramento. He earned his J.D. with great distinction from the McGeorge School of Law, University of the Pacific, where he was staff editor of the Pacific McGeorge Global Business and Development Law Journal, and served on the Moot Court Honors Board.
Related News
Legal Affairs
The Legal Affairs Department reviews and participates in court cases having a broad impact on California's economy and business climate.