Executive Team: Ann Amioka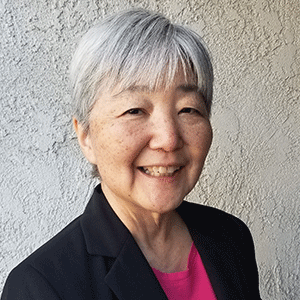 Ann Amioka
Vice President, Communications
Ann Amioka has been a communications specialist at the CalChamber since 1980.
Since 1982, she has been editor of CalChamber's legislative newsletter, Alert. She oversees editing and production of CalChamber communications and the corporate website.
Before joining the CalChamber staff as editor of the CalChamber's agricultural labor relations newsletter, Amioka was a reporter for a daily newspaper in Yolo County. She has a B.A. in history from Stanford University and an M.A. in history from California State University, Sacramento.
Communications
The Communications Department is responsible for producing CalChamber's legislative publications and related communications, including Alert.
Links