U.S.-Hungary Trade Relations
In 2022, the United States exported $2.87 billion worth of goods to Hungary. In 2022, California exported $179 million of goods to Hungary.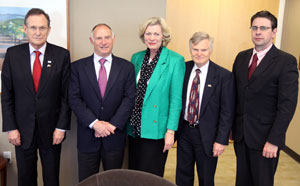 On April 29, 2011, Hungarian Ambassador Gyorgy Szapary visited the CalChamber offices on his first visit to Sacramento. Hungary serves as President of the European Union for the first half of 2011.​