Trade Overview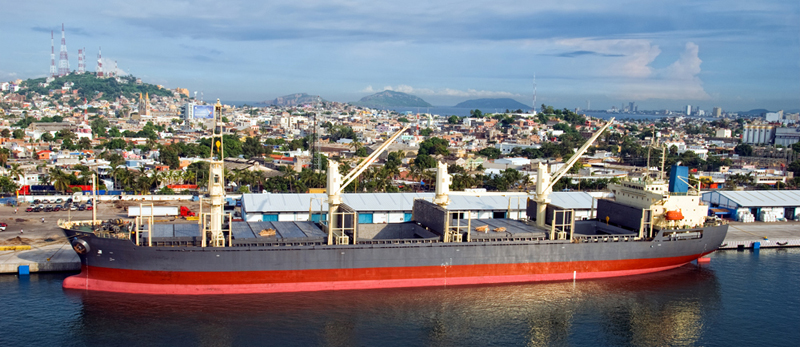 Mexico at a Glance
Official Name: Estados Unidos Mexicanos (United Mexican States)
Capital: Mexico City
Population: 120.2 million people
Area (sq. mi.); 758,449
Area (sq. km.): 1,964,375
Human Development Index: 61 of 187 countries
Gender Inequality Index: 72 of 148 countries
GDP (Purchasing Power Parity): $1.845 trillion USD
GDP (PPP) per capita: $15,300 USD
California Exports to Mexico: $23.93 billion USD
Adult Literacy: 87% (male); 85% (female)
Life Expectancy: 75 (male); 79 (female)
Currency: Peso
Currency Convertor (as of July 2014):
1 Mexican Peso = 0.077 U.S. Dollar
1 U.S. Dollar = 13.01 Mexican Pesos
U.S.-Mexico Trade Relations
Mexico's $1.3 trillion economy has become increasingly oriented toward manufacturing in the 20 years since the North American Free Trade Agreement (NAFTA) entered into force, according to figures from the Central Intelligence Agency.
Two-way trade in goods between Mexico and the United States increased dramatically from $81.4 billion in 1993 to more than $506.6 billion in 2013. Mexico has remained the United States' second-largest export market since 1995, with a total value of $226.2 billion in 2013, and is the third-largest source of imports. Top export categories from the U.S. to Mexico included computer and electronic products, transportation equipment, chemicals, and nonelectrical machinery.
NAFTA
The North American Free Trade Agreement (NAFTA) was signed on December 17, 1992 by President George H.W. Bush, Mexico President Carlos Salinas, and Canadian Prime Minister Brian Mulroney. The framework agreement proposed to eliminate restrictions on the flow of goods, services, and investment in North America.
The historic agreement, after passing through both the U.S. House of Representatives and the U.S. Senate, was signed into law by President Bill Clinton on December 8, 1993, and took effect on January 1, 1994. The objectives of NAFTA are to eliminate barriers to trade, promote conditions of fair competition, increase investment opportunities, provide adequate protection of intellectual property rights, establish effective procedures for implementing and applying the agreements and resolving disputes, and to further trilateral, regional and multilateral cooperation.
According to the most recent figures from the Bureau of Economic Analysis, the U.S. invested more than $101 billion into Mexico, while Mexican investment in the U.S. reached nearly $15 billion.
Trade with California
Mexico is California's No. 1 export market, purchasing 14.2% of all California exports. California exports to Mexico amounted to nearly $24 billion in 2013. Computers and electronic products remained California's largest exports, accounting for 21.1% of all California exports to Mexico. Exports of transportation equipment and machinery from California to Mexico grew to total almost $4.7 billion; with petroleum and chemicals continuing to be strong export sectors as well.
Trade Agreements
Mexico has free trade agreements with more 50 countries, including Guatemala, Honduras, El Salvador, the European Free Trade Area, and Japan—putting more than 90% of trade under free trade agreements. In 2012 Mexico formally joined the Trans-Pacific Partnership negotiations and formed the Pacific Alliance with Peru, Colombia and Chile.
Mexico Trade
Mexico's largest export and import partner is the United States. In 2012, Mexico exported $349.6 billion in goods and services; 78% of this total went to the United States. Last year, Mexico exports totaled $370.7 billion.
Mexico exports manufactured goods, coffee, cotton, fruits, vegetables, oil and oil products, and silver.
Agriculture
In 2013, agriculture accounted for 3.6% of Mexico's gross domestic product (GDP). While this is a small percentage of its GDP, agriculture nevertheless is an important part of Mexico's economy, helping raise wages and living standards.
Mexico's wide variety of geological features and climates have allowed it to produce more than 350 distinct farm products each year. The majority of exports are fresh fruits and vegetables, which totaled $7.5 billion in 2012, representing 68.8% of all Mexican agriculture products sold abroad that year. In particuluar, Mexico is an important source of winter vegetables for the United States and Canada.
Tourism
More than 7 million travelers from Mexico visited California in 2012, with air travel accounting for 504,000 travelers, according to Visit California. These 504,000 visitors contributed $498 million to California's economy, and projections from the CIC Research Office of Travel and Tourism Industries estimate that in 2013 California will see a 4.1% increase in Mexican visitors, who will spend approximately $535 million in the state.
The top regions visitors from Mexico are interested in visiting, according to Visit California, are: San Francisco Bay Area (No. 1), San Diego County (No. 2) and Los Angeles County (No. 3). The top five attractions are: 1. Disneyland; 2. San Francisco; 3. Hollywood; 4. Los Angeles; and 5. Napa Valley/Wineries.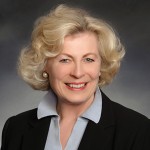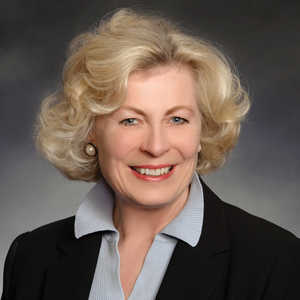 Blog By (Mrs.) Susanne Stirling
Vice President, International Affairs