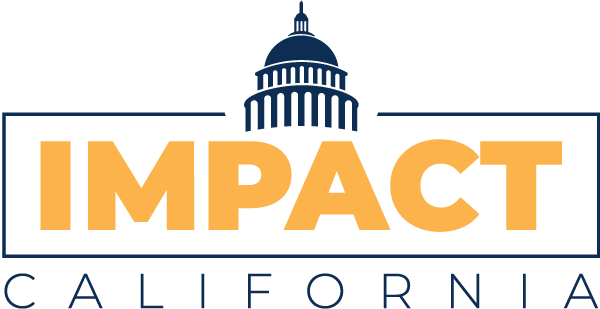 Facebook Town Hall
In 2017, Facebook launched its Town Hall feature which allows constituents to quickly find and communicate with their federal and state elected officials, local representatives and various government entities. Taking only a few minutes to use, Town Hall is an immediate way for Californians, such as yourself, to engage with representatives and other governmental bodies.
How to employ Town Hall
The function can be found on the left-hand side of your account's dashboard under the "Explore" tab.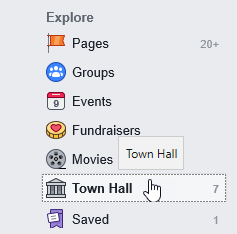 Once you click on it, you are taken to the Town Hall's main page where you can enter your address in order to populate your list of officials and government services. The "Constituent Badge" option, when turned on, will appear next to your name when you interact with elected officials to make them aware that you live in the district they represent.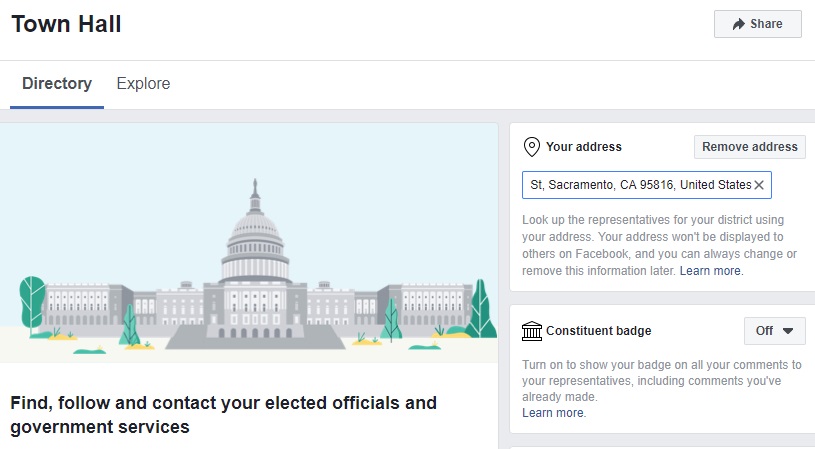 After entering your address, you will then be connected with all representatives who have a presence on Town Hall. From there, you can follow them to receive notifications of when they post and receive information about their current endeavors. Additionally, you can contact them directly through various means of communication including; email, phone call or send them a direct Facebook message.