CalChamber Legal Affairs Staff: Sarah Woolston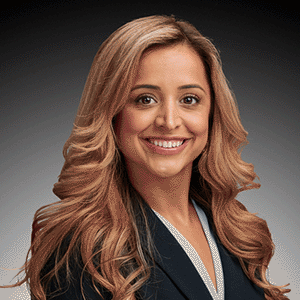 Sarah Woolston
Employment Law Subject Matter Expert
Sarah Woolston joined the CalChamber in 2022 as an employment law subject matter expert. She oversees local ordinances content, serves as a co-presenter for compliance seminars and webinars, and answers calls on the Labor Law Helpline.
Woolston is a practical problem solver who has defended employers in trial and at administrative proceedings. She has provided day-to-day guidance to clients on a wide range of topics, including COVID-19 compliance, terminations, wage and hour, harassment investigations and much more.
Before joining the CalChamber, Woolston worked as a litigation associate at Best, Best & Krieger LLP and Matheny, Sears, Linkert & Jaime LLP. In law school, she externed at the California Court of Appeal, Third Appellate District for the Honorable Louis Mauro.
Woolston graduated summa cum laude from Saint Mary's College of California in 2014 with a B.A. in politics and minor in communication. She received the 2014 Thomas Jefferson Departmental Politics Award for earning the highest grade point average in her major. During her junior year she studied abroad at John Cabot University in Rome. She holds a J.D. from University of California, Davis School of Law, where she was the president of the King Hall Labor and Employment Law Association and an editor for the UC Davis Law Review.
Labor Law Corner
August 11, 2023

August 11, 2023

May 12, 2023

March 3, 2023

December 16, 2022

November 4, 2022

August 5, 2022
HRWatchdog
September 21, 2023

September 13, 2023

August 29, 2023

August 3, 2023

July 31, 2023

July 13, 2023

June 28, 2023

June 1, 2023

May 31, 2023

May 9, 2023
Legal Affairs
The Legal Affairs Department reviews and participates in court cases having a broad impact on California's economy and business climate.