CalChamber Legal Affairs Staff: Matthew J. Roberts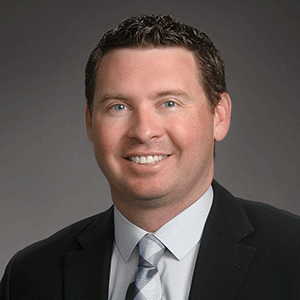 Matthew J. Roberts
Labor Law Helpline Manager, Employment Law Counsel/Subject Matter Expert
Matthew J. Roberts joined the CalChamber in July 2019 as an employment law counsel/subject matter expert.
He explains California and federal labor and employment laws to CalChamber members and customers, and was named in October 2021 to serve as manager of the Labor Law Helpline.
Roberts brought to CalChamber a decade of experience representing business owners on California wage and hour and anti-discrimination employment laws for law firms in Sacramento and Davis.
He came to CalChamber from the Shaw Law Group, P.C. of Sacramento, where he was a senior attorney and authored articles on emerging issues in employment law. In addition to representing employers before state and federal employment law enforcement agencies, he provided training and developed training materials on topics such as sexual harassment prevention training, wage and hour and leaves of absence issues, and conducting sensitive workplace investigations for public and private employers.
During the preceding eight years as an attorney in private practice with Davis and Sacramento firms, Roberts represented clients in all phases of litigation involving claims for violations of state and federal anti-discrimination laws, whistleblower protection acts, and wage and hour laws, as well as representing clients in internal grievances and alternative dispute resolution, including arbitration. He also has experience on personal injury litigation claims.
He received a B.A. in government from California State University, Sacramento and holds a J.D. from McGeorge School of Law, University of the Pacific, where he also served on the McGeorge Law Review as both a writer and primary managing editor.
Related News
Legal Affairs
The Legal Affairs Department reviews and participates in court cases having a broad impact on California's economy and business climate.