Executive Team: Karen Mendoza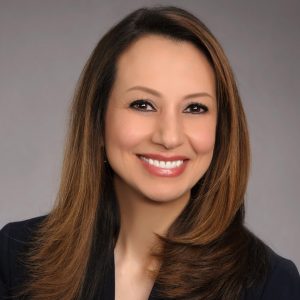 Karen Mendoza
Vice President, Business Services
Karen Mendoza has been part of the CalChamber team since 2013. She was promoted to vice president of business services on April 9, 2019, and is responsible for planning and overseeing the daily administrative, operational and technological functions of the departments within the Business Services Division.
Mendoza's role also involves optimizing the organization's operating capabilities and employing strategies to grow revenue, expand market share, deliver the best customer experience possible, maximize customer/member satisfaction, and drive innovation. The Business Services Division works to enhance the short- and long-term profitability and growth of CalChamber business revenue by providing products and solutions designed to help businesses comply with California's complex employment laws.
Before joining the CalChamber, Mendoza was a senior-level project manager, specializing in large-scale technology projects that delivered innovative solutions to customers while growing revenue share for companies. She has worked in the private sector in a variety of industries, including health care, mortgage, and banking.
Mendoza holds a B.S. in business management from the University of San Francisco, where she graduated with high honors, and an M.B.A. from California State University, Sacramento. She earned a certificate from the UC Davis Executive Leadership Program in 2019.
Business Services
The Business Services Division develops and provides timesaving compliance resources for anyone who handles human resources (HR) compliance. The division regularly surveys CalChamber members and customers to find new ways to help businesses with their HR compliance.
Links