Small Business Advocate of the Year Award Criteria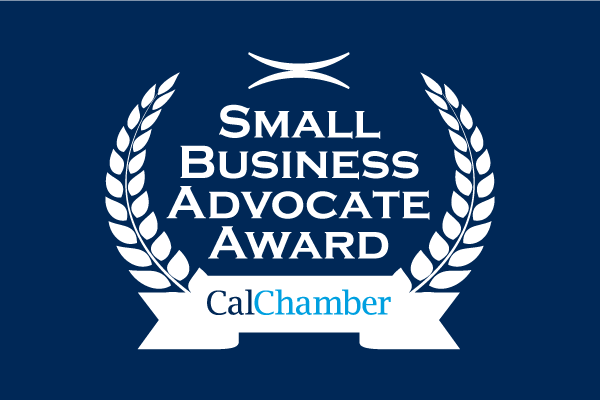 The application should include information regarding how the nominee has significantly contributed as an outstanding advocate for small business in any of the following ways:
Held leadership role or worked on statewide ballot measures
Testified before state Legislature
Held leadership role or worked on local ballot measures
Represented chamber before local government
Actively involved in federal legislation
Application also should identify specific issues the nominee has worked on or advocated during the year.
Additional Required Materials
Describe in approximately 300 words why nominee should be selected.
News articles or other exhibitions as supporting materials.
Letter of recommendation from chamber president or chairman of the board.
Deadline: May 1
Nominations are due by May 1. The nomination form is available at www.calchamber.com/smallbusiness or may be requested from the Local Chamber Department at (916) 444-6670.
More Information
More details and past winners are listed on the CalChamber Small Business Advocate of the Year Award page.