Tuesday, February 15, 2022
Featured Headlines
CalChamber Companies in the News
Boeing is Converting Even More Jets into Cargo Freighters
American Journal of Transportation, February 15, 2022
Wells Fargo Donates $20 Million to Strengthen Small Businesses in Los Angeles
Wells Fargo, February 11, 2022
Search for America's Top Young Scientist of 2022 Begins
3M, February 8, 2022
Trade Policy
From the White House
Remarks by Vice President Harris on the Bipartisan Infrastructure Law
February 14, 2022
FACT SHEET: Indo-Pacific Strategy of the United States
February 11, 2022
Readout of President Biden's Call With Prime Minister Justin Trudeau of Canada
February 11, 2022
President Biden Announces 2 Diplomatic Nominees (Ambassadors to South Korea and Iceland)
February 11, 2022
Joint Statement Between the United States and France on the One Ocean Summit in France
February 11, 2022
Statement by Press Secretary Jen Psaki on the United States Hosting APEC in 2023
February 10, 2022
FACT SHEET: Biden-⁠Harris Administration Ensuring Future is Made in America
February 8, 2022
From the U.S. Department of Commerce
Commerce Announces Competitive Grant Program to Promote U.S. Exports
February 15, 2022
U.S. Department of Commerce and Goldman Sachs 10,000 Small Businesses Launch New Partnership to Help Small Businesses Export
February 11, 2022
WHAT THEY ARE SAYING: Industry and Labor Applaud U.S. Trade Deal with Japan to Counter Unfair Trade Practices by China
February 8, 2022
Remarks by U.S. Deputy Secretary of Commerce Don Graves at the U.S.-Brazil CEO Forum
February 8, 2022
From the U.S. Trade Representative
USTR Announces USMCA Environment Consultations with Mexico
February 10, 2022
From the U.S. Department of State
U.S. Action to Strengthen Ukraine's Economy
February 14, 2022
The COVID-19 Global Action Meeting
February 14, 2022
Joint Statement on the U.S.-Japan-Republic of Korea Trilateral Ministerial Meeting
February 12, 2022
The United States-Fiji Relationship and Our Partnership for Peace, Stability, and Prosperity
February 11, 2022
Joint Statement on Quad Cooperation in the Indo-Pacific
February 11, 2022
Secretary Antony J. Blinken Opening Remarks at the Quadrilateral Security Dialogue Meeting
February 11, 2022
Announcement of Matt Murray as U.S. Senior Official for Asia-Pacific Economic Cooperation (APEC)
February 10, 2022
The United States and Australia: A Vital Partnership for the Indo-Pacific Region and the World
February 8, 2022
United States Releases Updated List of Critical and Emerging Technologies
February 8, 2022
From the International Trade Administration
From the Bureau of Economic Analysis
From the Export-Import Bank of the U.S.
U.S. Senate Votes to Confirm Reta Jo Lewis as President and Chair of Export-Import Bank of the United States
February 9, 2022
From the World Trade Organization
DG Okonjo-Iweala: Climate-Related Trade Policies Must Focus on Needs of Most Vulnerable
February 14, 2022
Canada Seeks to Join EU Challenge Against China at WTO
Reuters, February 10, 2022
High-Level Dialogue Takes Stock of Arab Countries' Ongoing WTO Accessions
February 9, 2022
WTO Members, International Organizations Outline Aid for Trade Activities Amid COVID-19
February 8, 2022
WTO Largely Sides With South Korea Over Trump's Washer Tariffs
Bloomberg, February 8, 2022
Trade Agreements
S. Korea Seeks New Zealand's Support for its Envisioned CPTPP Membership
The Korean Herald, February 15, 2022
US Lobbying: Kenya Fights to Preserve Trump's Trade Deal
The Africa Report, February 14, 2022
Avocados to Get Even More Expensive as U.S. Halts Imports Amid Threats
Bloomberg, February 14, 2022
UAE, Indonesia Say Trade Deal Could Be Signed Next Month
WTVB, February 14, 2022
'India In Discussion With UAE, UK, Canada, Israel & EU For Free Trade Pacts': Piyush Goyal
Republic World, February 11, 2022
Korean NA to Ratify Cambodia-Korea Free Trade Agreement in Mid-2022
The Khmer Times, February 12, 2022
India and Australia Close to Sealing Early Trade Pact, Indian Minister Says
Reuters, February 11, 2022
Brexit Talks Are Stuck With Little Hope of Progress Before May
Bloomberg, February 10, 2022
What You Need to Know About the African Continental Free Trade Area
African Business, February 10, 2022
Biden Moves to Soothe Allies in China's Shadow with Japan Deal
The Japan Times, February 9, 2022
EU-Australia Free Trade Agreement is Needed as Soon as Possible – Lithuanian Formin
The Baltic Times, February 8, 2022
Federal
Farmers Feel the Squeeze of Inflation
The Wall Street Journal, February 15, 2022
U.S.-Canada Traffic Ramps Up After Trucker Blockade Ends on Detroit Bridge
The Wall Street Journal, February 14, 2022
America Must Be the Standards Setter — Especially in the Digital Sphere
The Hill, February 11, 2022
5 Years Later the United States Is Still Paying for Its TPP Blunder
Cato Institute, February 10, 2022
United States to Host APEC Summit Next Year -White House
Reuters, February 10, 2022
U.S. Farmers Push Washington to Help Boost Exports Even After a Record Year
Politico, February 10, 2022
Remember the 'Pivot' to Asia? U.S. Wants to Reassure Pacific Allies it's Still On
Los Angeles Times, February 9, 2022
The Next Supply Chain Mess Is Coming for Your Morning Coffee
The Wall Street Journal, February 9, 2022
U.S. Trade Deficit Hit Record in 2021 as Americans Spent on Computers, Games
The Wall Street Journal, February 8, 2022
California
Ongoing STEP Funding Opportunities
The California State Trade Expansion Program (STEP) continues to fund eligible California small businesses for export activities through May 2022. Businesses can apply for reimbursement grant funding through STEP in order to initiate or expand export activities. This can include trade show/mission attendance, translation services, and much more. Click here to apply.
California Port Chief Urges Transformation of Supply Chain
The Associated Press, February 9, 2022
Los Angeles Port Sees Chance to Ease Ship Backlog by Summer Peak
Bloomberg, February 9, 2022
With Port Congestion, Pre-Pandemic Normalcy is Still Far Off
Agri-Pulse, February 9, 2022
More International Articles
Omicron's Threat to Global Economy Increasingly Runs Through China
The Wall Street Journal, February 14, 2022
Canada's Trudeau Invokes Emergency Powers to Address Trucker Protests
The Wall Street Journal, February 14, 2022
India's Unusual Rush To Sign Free Trade Deals
Forbes, February 14, 2022
$100 Oil Threatens to Compound World Economy's Inflation Shock
Bloomberg, February 13, 2022
India Takes Aim at China's Trade Coercion Against Australia
Bloomberg, February 13, 2022
How China Could Feel a US-Led Economic Squeeze in the Indo-Pacific
South China Morning Post, February 13, 2022
Free Trade and Drones: Turkey and Ukraine Strengthen Strategic Ties
Atlantic Council, February 11, 2022
Canadian Trucker Protests Start to Hurt Auto Plants Nationwide
NBC News, February 10, 2022
Asia Deepens Regional Ties as Disruptions Roil Global Trade
Bloomberg, February 8, 2022
National Edition – available for complimentary further distribution.


CalChamber Policy Briefings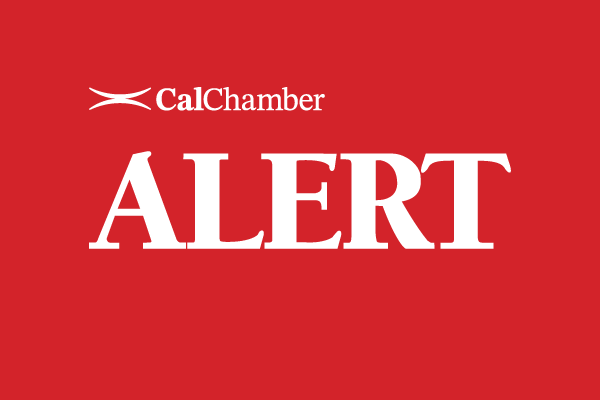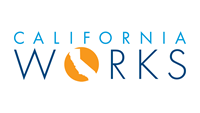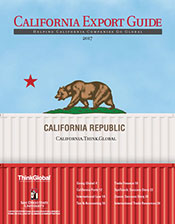 The California Export Guide is published by ThinkGlobal Inc. in partnership with the Center for International Business Education and Research (CIBER) at San Diego State University. The guide provides expert advice and information for exporters.



You can view the entire
Trade Update on our website.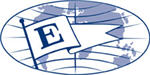 President's Export Award Recipient
Visit CalChamber.com/International for export/import information, trade stats, trade policy, FAQs and more.

Upcoming Events:

Federal Maritime Commission – Maritime Transportation Data Initiative Hearings
Every Tuesday until 4/19/2022

Upcoming U.S. Commercial Service Webinars
November 2021 to Spring 2022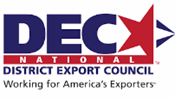 South Bound Trade Initiative
02/17/2022

Managing International Trade Credit Risk in 2022
02/22/2022


Expo Dubai 2021
10/1/2021 – 3/31/2022
2022 Taiwan Trade Shows
January 2022 – October 2022

2022 Canada Consumer Oriented Inbound Mission to Winter Fancy Food
02/06/2022 – 02/08/2022

SelectUSA Tech – CleanTech Virtual Inbound Investment Mission
02/14/2022 – 02/18/2022

JOIN THE CALIFORNIA PAVILLION AT THE SINGAPORE AIRSHOW
02/15/2022 – 02/18/2022

India Virtual Trade Mission
03/07/2022 – 03/11/2022

2022 WUSATA Pavilion at SIAL America
03/22/2022 – 03/24/2022

Trade Mission To Central America 2022
03/27/2022 – 03/28/2022

Cyber Security Business Development Mission to South America
04/05/2022 – 04/08/2022

China International Medical Equipment Fair (CMEF)
04/07/2022 – 04/10/2022

30th Annual Africa & Diaspora International Conference
04/28/2022 – 04/30/2022

Trade Mission to South America
5/15/2022 - 5/20/2022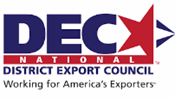 2022 NADEC Annual Export Conference
05/19/2022 – 05/20/2022

Federal Maritime Commission – Maritime Transportation Data Summit
06/01/2022

Concrete Show South East Asia 2022
09/14/2022 - 09/17/2022


California Coalition
for Free Trade
A broad-based group of companies and business organizations working to secure a national free trade agenda.
Join or Learn More
Resources:
California Congressional
Delegation Pictorial Roster
California Congressional
Committee Assignments
California Legislative Pictorial Roster

International Job Positions

Trade Promotion Opportunities

World Trade Organization

PODCAST: The Trade Guys, Center for Strategic and International Studies

PODCAST: Global Translations, Politico
Federal Government:

The White House

Agency Review Teams

The U.S. Senate

The U.S. House of Representatives

U.S. State Department

Tracker: Current U.S. Ambassadors

U.S. Department of Commerce

U.S. Trade Representative

U.S. Small Business Administration

Export-Import Bank of the U.S.
State Government:
Governor

Lieutenant Governor

California State Senate

California State Assembly

California Department of Finance

California Office of the Small Business Advocate (CalOSBA)


GO-Biz Monthly International Trade Newsletter




Free eNewsletters
Receive free eNewsletters to help keep you up to date on the laws affecting you and your business. To subscribe to any of the newsletters, visit this link.

Connect with CalChamber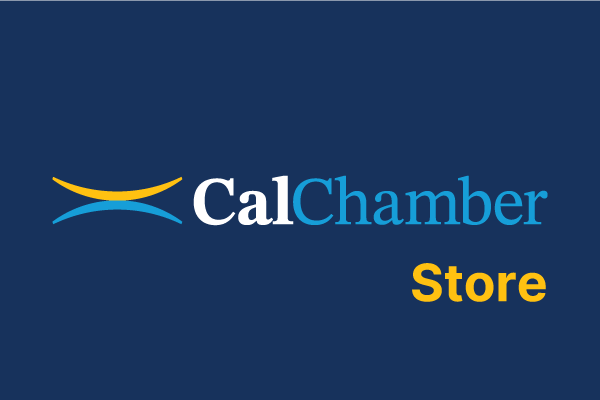 Susanne Stirling, Vice President International Affairs

Nikki Ellis, International Affairs Specialist
Note: This email is being sent to members of the CalChamber Council for International Trade; CalChamber members with international interests; local, binational and American chambers of commerce abroad; the consular corps; California congressional delegation, selected U.S. and California government officials; and representatives of business and trade associations.

In addition, a National edition is available for distribution.
If you would like to be added to the subscriber list for this free e-newsletter, please click here.
To unsubscribe from Trade Update,
please email us.
1215 K Street, Suite 1400
Sacramento, CA 95814
916 444 6670
www.calchamber.com/international international@calchamber.com