Tuesday, October 13, 2020
Featured Headlines
CalChamber Companies in the News
Comcast Offers Thousands of Grants, Equipment, Marketing and Tech Resources to Small Businesses Hardest Hit by COVID
Comcast, October 13, 2020
PepsiCo Provides Update on US$1 Billion Green Bond
PepsiCo, October 13, 2020
Blue Diamond's September Receipts Reached 780 Million Pounds
Blue Diamond Growers, October 9, 2020
16 CalChamber Members Rank Among Top Corporate Solar Energy Users
CalChamber, October 9, 2020
CalChamber Members Verizon Business and Cisco Bringing 5G-Enabled, MEC Solutions to Sports and Entertainment Venues
Verizon, October 7, 2020
Trade Policy
From the White House
The Trump Administration Is Taking Action to Tighten Foreign Worker Visa Requirements and Protect American Workers
October 6, 2020
From the U.S. Department of Commerce
Made In America Week: Buy American, Hire American
October 10, 2020
Remarks by Commerce Secretary Wilbur L. Ross at the Rio Tinto Resolution Copper Site Visit Roundtable in Phoenix, Arizona
October 9, 2020
How the U.S. Department of Commerce Serves American Businesses at Home and Abroad
October 9, 2020
U.S. Department of Commerce Issues Affirmative Preliminary Antidumping Duty Determinations on Common Alloy Aluminum Sheet From 18 Countries
October 9, 2020
U.S. Department of Commerce Finalizes 20-Year Amendment to the Suspension Agreement on Uranium from the Russian Federation
October 6, 2020
From the U.S. Trade Representative
Initiation of Section 301 Investigation: Vietnam's Acts, Policies, and Practices Related to Currency Valuation
Deadline for comments – November 12, 2020
Initiation of Section 301 Investigation: Vietnam's Acts, Policies, and Practices Related to the Import and Use of Illegal Timber
Deadline for comments – November 12, 2020
Ambassador Robert Lighthizer issues Statement on Release of August 2020 Trade Data
October 6, 2020
From the U.S. Department of State
Secretary Pompeo to Launch U.S.-Saudi Arabia Strategic Dialogue
October 13, 2020
Joint Statement on Afghanistan – Turkmenistan – United States of America Trilateral Meeting
October 9, 2020
U.S. Government Effort Advances Cooperation on Shared Values with the Pacific Islands
October 8, 2020
United States and Japan Hold Bilateral Security Discussions
October 7, 2020
From the Export-Import Bank of the U.S.
EXIM Signs $7 Billion Memorandum of Understanding with Romania's Ministry for Economy, Energy and Business Climate
October 9, 2020
Readout from EXIM Chairman Kimberly Reed's Meeting with U.S. Ambassador to the Kingdom of Denmark Carla Sands
October 9, 2020
Chairman Reed Announces All America Initiative Partnership with the National Association of State Chambers of Commerce During Keynote Remarks to The Economic Club of Florida
October 8, 2020
EXIM Chairman Reed Addresses White House Initiative on Asian Americans and Pacific Islanders
October 8, 2020
EXIM Chairman Reed Underscores EXIM's Role in Supporting U.S. Nuclear Energy Industry in the International Marketplace, Highlighting Opportunities for Civil Nuclear Cooperation Between the United States and Japan
October 8, 2020
From the World Trade Organization
Trade Has a Role to Play in Making the COVID-19 Response More Effective, Says DDG Agah
October 12, 2020
Seoul's Top Trade Official to Visit Europe to Drum Up Support Her WTO Chief Race
The Korea Herald, October 12, 2020
Negotiations on an Investment Facilitation Agreement Show High Level of Engagement
October 9, 2020
WTO Launches New Import Licensing Platform
October 9, 2020
DDG Wolff: Open Markets Essential to Global Economic Recovery
October 9, 2020
WTO Issues New Edition of Trade Profiles Publication
October 8, 2020
Next Africa: A Chance to Be Heard at the WTO
Bloomberg, October 8, 2020
UK to Join Government Procurement Pact in its Own Right in the New Year
October 7, 2020
WTO Publishes List of COVID-19 Support Measures Adopted by Members
October 7, 2020
Race to the WTO Leadership Is Down to the Final Two Candidates
Bloomberg, October 7, 2020
Trade Agreements
Johnson's Weekend Diplomacy Leaves EU Trade Deal in Balance
American Journal of Transportation, October 12, 2020
Maldives Considers Scrapping Free Trade Agreement (FTA) with China
The Economic Times, October 12, 2020
China Signs Free Trade Agreement with Cambodia
Reuters, October 11, 2020
New Blow to the EU-Mercosur Agreement
Fresh Plaza, October 9, 2020
Irish Foreign Minister Hopeful of Limited Brexit Trade Deal
Reuters, October 9, 2020
UK and Ukraine Sign Political, Free Trade and Strategic Partnership Agreement
Government of the United Kingdom, October 8, 2020
Brexit Deal Close but EU Seeks More Before Starting Final Talks
Reuters, October 9, 2020
Exclusive: 'Big Progress' in Brexit Talks Leaves EU Seeing Trade Deal Closer
Reuters, October 6, 2020
What Next For A U.S.-Taiwan Free Trade Agreement?
Forbes, October 5, 2020
Britain Open to Aussie-Style EU Trade Deal but Australia Wants More
Reuters, October 4, 2020
Federal
Trade Preference Programs are Critical to Our Economic Recovery, Especially Now
The Hill, October 12, 2020
Imports Set New Record as Retailers Replenish Inventories and Stock Up Early for Holidays
American Journal of Transportation, October 8, 2020
Overseas Chinese Students and Scholars in China's Drive for Innovation
U.S. China Economic and Security Review Commission, October 7, 2020
California
California Ports 2020 Trade Numbers
California Ports, October 2020
More International Articles
India Turns to Economic Overhaul as Growth Prospects Slide Amid Coronavirus
The Wall Street Journal, October 13, 2020
China Bolsters its Dominance of Global Trade
American Journal of Transportation, October 13, 2020
As Coronavirus Infections Rise in Europe, So Do Travel Restrictions
The Wall Street Journal, October 12, 2020
Amid Political Rancor, Global Digital Tax Deal Pushed Back Until Mid-2021
Politico, October 12, 2020
Changing Places: The Pandemic Will Not End Globalisation, But it Will Reshape It
The Economist, October 8, 2020
UN Urges Latin America, Caribbean Must Boost Stimulus Amid Coronavirus
NBC News, October 7, 2020
Wanted: Global Digital Tax Push After Pandemic, U.S. Vote Stall Talks
Reuters, October 7, 2020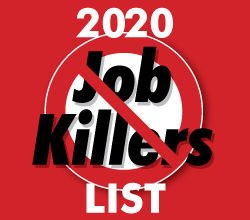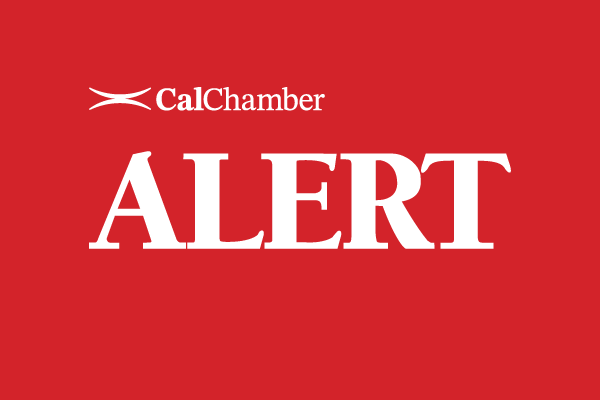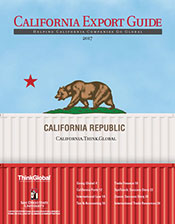 The California Export Guide is published by ThinkGlobal Inc. in partnership with the Center for International Business Education and Research (CIBER) at San Diego State University. The guide provides expert advice and information for exporters.



You can view the entire
Trade Update on our website.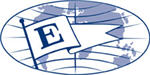 President's Export Award Recipient
Visit CalChamber.com/International for export/import information, trade stats, trade policy, FAQs and more.

Upcoming Events:

Webinar: e-Commerce Webinar Series: Japan
10/13/2020

Webinar: USPTO: Trademark Fundamentals
10/13/2020

Webinar: Strengthen your Export Documentation
10/13/2020

Webinar: US-Mexico-Canada Agreement: Small and Medium Sized Enterprise's: How Can The New Agreement Work for You?
10/15/2020

Webinar: Mexican Insurtech Market
10/15/2020

Webinar: Energy Sector Focus: Project Finance With the EBRD
10/15/2020

Taiwan Halal Online Show
10/15/2020 – 11/26/2020

Webinar: Learn about design patents
10/16/2020

Webinar: Complying with US Export Controls
10/20/2020

Webinar: Benefiting from Free Trade Agreements
10/21/2020

Webinar: Mexico's Quality Infrastructure Law: The Impacts of the New Standards Law
10/22/2020

Webinar: Learn to protect your IP on a reduced budget
10/22/2020

Webinar: Copyright basics and considerations for entrepreneurs
10/22/2020
Security Mission for Economic Prosperity in El Salvador, Guatemala, and Honduras
10/25/2020 – 10/30/2020

Virtual: US-Israel Trade Forum
10/26/2020

Webinar: INCOTERMS 2020
10/27/2020

Webinar: Doing Business with the United Nations Women's Procurement
10/27/2020

Webinar: U.S. Federal Government and California State/Local Export Programs
10/28/2020

Webinar: ACE Export Compliance Seminar
10/28/2020

Webinar: Economic and Investment Outlook in Asia 2021
10/29/2020

Webinar: Duty Drawback (New Opportunities)
10/29/2020

Webinar: Pro bono, ProBoPat, and the USPTO
10/29/2020

Webinar: The Path to a Patent, Part III: Learn How to Draft a Patent Application
10/30/2020
Hong Kong International Wine & Spirits Fair 2020
11/5/2020 – 11/7/2020
China International Import Expo (CIIE)
11/5/2020 – 11/10/2020
Trade Mission: Business Opportunities n the Caribbean
11/15/2020 – 11/20/2020
Smart City Expo World Congress
11/17/2020

Taiwan Trade Shows 2021
3/01/2021 - 10/30/2021
2021 SelectUSA Investment Summit
6/6/2021 – 6/9/2021

Expo Dubai 2021
10/1/2021 – 3/31/2021

12th World Chambers Congress: Dubai 2021
11/23/2020 - 11/25/2020


California Coalition
for Free Trade
A broad-based group of companies and business organizations working to secure a national free trade agenda.
Join or Learn More
Resources:
California Congressional
Delegation Pictorial Roster
California Congressional
Committee Assignments
California Legislative Pictorial Roster

International Job Positions

Trade Promotion Opportunities

PODCAST: The Trade Guys, Center for Strategic and International Studies

PODCAST: Global Translations, Politico
Federal Government:
The White House

The U.S. Senate

The U.S. House of Representatives

U.S. State Department

U.S. Department of Commerce

U.S. Trade Representative
State Government:
Governor

California State Senate

California State Assembly

California Department of Finance


GO-Biz Monthly International Trade Newsletter




Free eNewsletters
Receive free eNewsletters to help keep you up to date on the laws affecting you and your business. To subscribe to any of the newsletters, visit this link.

Connect with CalChamber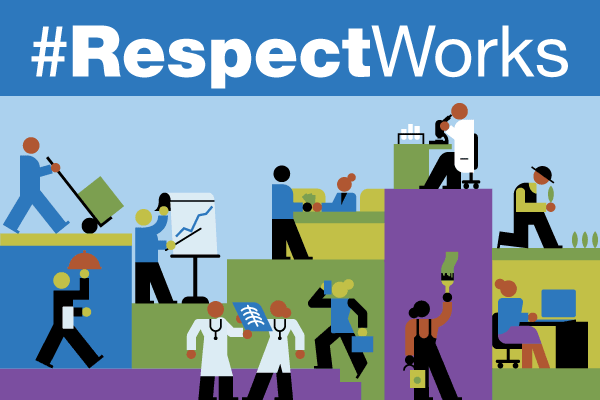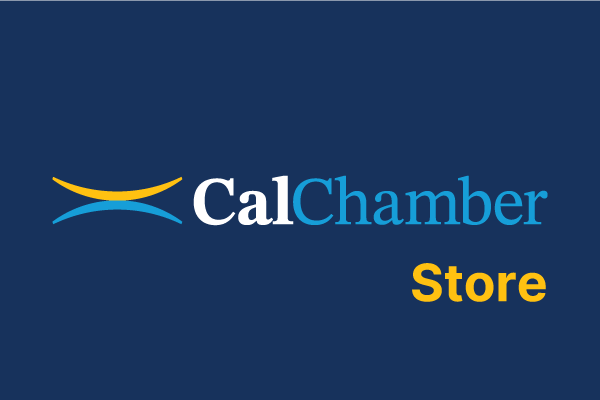 Susanne Stirling, Vice President International Affairs

Nikki Ellis, Assistant, International Affairs
Note: This email is being sent to members of the CalChamber Council for International Trade; CalChamber members with international interests; local, binational and American chambers of commerce abroad; the consular corps; California congressional delegation, selected U.S. and California government officials; and representatives of business and trade associations.

If you would like to be added to the subscriber list for this free e-newsletter, please click here.
To unsubscribe from Trade Update,
please email us.
1215 K Street, Suite 1400
Sacramento, CA 95814
916 444 6670
www.calchamber.com/international international@calchamber.com