Tuesday, May 25, 2021
NEXT CITU: Tuesday, June 8, 2021
Featured Headlines
CalChamber Companies in the News
Northrop Grumman Receives FAA Diamond Award
Northrop Grumman, May 25, 2021
Small Business Advocate of the Year Winner: Torrance Bakery Owner Speaks Out for Businesses During Pandemic
CalChamber, May 21, 2021
14 Local Chambers Receive 2021 President's Circle Award
CalChamber, May 21, 2021
In Third Year of Partnership with NVFC, Anheuser-Busch to Deliver 1.5 Million Cans of Emergency Drinking Water to Fire Departments Across the Nation
Anheuser-Busch, May 19, 2021
Trade Policy
From the White House
Statement by White House Press Secretary Jen Psaki on the Meeting Between President Joe Biden and President Vladimir Putin of Russia
May 25, 2021
FACT SHEET: United States – Republic of Korea Partnership
May 21, 2021
U.S.-ROK Leaders' Joint Statement
May 21, 2021
FACT SHEET: The American Jobs Plan Supercharges the Future of Transportation and Manufacturing
May 18, 2021
FACT SHEET: The American Jobs Plan Will Bolster Cybersecurity
May 18, 2021
From the Senate Finance Committee
Senator Ron Wyden's Trade Preferences and American Manufacturing Competitiveness Act
May 18, 2021
From the U.S. Department of Commerce
U.S. Secretary of Commerce Gina Raimondo Hosts Roundtable with President Moon Jae-In, Minister Moon Sung Wook, and U.S. and South Korea Business Leaders
May 23, 2021
Remarks by Commerce Secretary Gina Raimondo before the U.S.-Korea CEO Roundtable
May 21, 2021
Statement from U.S. Secretary of Commerce Gina M. Raimondo Following Meetings with Semiconductor Industry Leaders
May 20, 2021
From the U.S. Trade Representative
United States Advances First USMCA Dispute Panel To Enforce Canada's Dairy Commitments
May 25, 2021
Ambassador Katherine Tai Applauds Enactment of the COVID-19 Hate Crimes Act
May 20, 2021
Readout of Ambassador Tai's Virtual Meeting With The President of Switzerland Guy Parmelin
May 19, 2021
Readout of Ambassador Katherine Tai's Call with Japan Foreign Minister Motegi
May 19, 2021
Trilateral Statement of the USMCA Free Trade Agreement
May 18, 2021
Remarks of Ambassador Katherine Tai Opening the First USMCA Free Trade Commission
May 18, 2021
From the U.S. Department of State
Welcoming Costa Rica to the OECD
May 25, 2021
Seventh U.S.-Thailand Strategic Dialogue
May 21, 2021
Nord Stream 2 and European Energy Security
May 19, 2021
Reinforcing the U.S. Commitment to the Arctic at the Arctic Council Ministerial May 19-20, 2021
May 19, 2021
From the International Trade Administration
Investing in America: An Expanded SelectUSA Guide for Global Companies
May 25, 2021
U.S. Department of Commerce Issues First Analysis of Currency Undervaluation as a Countervailable Subsidy
May 24, 2021
Promoting Equitable Economic Growth in a Virtual Era
May 24, 2021
COVID-19 Economic Recovery: An Important Moment Arrives for U.S. Exporters
May 19, 2021
From the Export-Import Bank of the U.S.
READOUT: EXIM's Chairman's Council on China Competition Meets to Discuss Implementation of Program on China and Transformational Exports
May 20, 2021
From the World Trade Organization
WTO Panel Issues Report in Canada-Australia Wine Dispute
May 25, 2021
DG Okonjo-Iweala Calls on WTO Members to Tackle Vaccine Inequity
May 21, 2021
E-Commerce Negotiations Advance, Delve Deeper into Data Issues
May 20, 2021
Trade Agreements
Swiss Brace for a Brexit-Like Trade Tussle With EU
Bloomberg, May 25, 2021
Britain Launches Consultation Before Starting India Trade Talks
Reuters, May 25, 2021
Time to Revitalize Pursuit of a U.S.-UK Free Trade Agreement
The Heritage Foundation, May 24, 2021
UK Rebalancing Measures to US Additional Tariffs on Steel, Aluminum and Derivatives
Government of the United Kingdom, May 24, 2021
China's Progress on U.S. Trade Deal Promises Slows in April
Bloomberg, May 23, 2021
Statement by Minister Ng on U.S. Preliminary Duty Rates on Canadian Softwood Lumber
Government of Canada, May 21, 2021
U.S. Moves to Double Tariffs on Canadian Softwood Lumber Imports
Yahoo Finance, May 21, 2021
US, South Korea Announce Vaccine, Semiconductor Partnership
American Journal of Transportation, May 21, 2021
Israel Signs Free Trade Agreement with South Korea
The Jerusalem Post, May 20, 2021
Europe Eyes 'New Basis' for Trade Ties with U.S.
Reuters, May 20, 2021
UK-Australia Trade Deal: What Are the Key Issues?
The Guardian, May 20, 2021
U.S., Canada, Mexico Hold 'Robust' Trade Deal Talks, Downplay Differences
Reuters, May 18, 2021
Time To Act on a Trade Deal With Taiwan
The Heritage Foundation, May 18, 2021
China Looks to Widen Clout by Joining Asia-Pacific Trade Pact
Bloomberg, May 18, 2021
Federal
Imports Work for American Workers
U.S. Chamber, May 2021
White House, Kremlin Aim for Biden-Putin Summit in Geneva
AP, May 24, 2021
Deputy U.S Treasury Chief Sees G7 Support for 15%-Plus Global Minimum Tax
Reuters, May 24, 2021
U.S. Exporters Continue to Encounter Rough Sailing in 2021
American Journal of Transportation, May 24, 2021
US, Canada, Mexico Non-Essential Travel Restrictions Extended to June 21
Fox News, May 22, 2021
The United States Innovation and Competition Act
The Heritage Foundation, May 19, 2021
U.S. Companies are Bearing the Brunt of Trump's China tariffs, Says Moody's
CNBC, May 18, 2021
California
LA Port Commissioner Says Truckers May Pay the Price for Clean Air Cargo Fees
The OC Register, May 22, 2021
After COVID Losses, Port of San Francisco's Forbes Hopeful about Rebound and State Aid
American Journal of Transportation, May 19, 2021
More International Articles
US-China Relations: Is There Still a Trade War Under Joe Biden's Presidency?
South China Morning Post, May 23, 2021
Roundup: G20 Leaders Committed to Multilateral Cooperation, Sustained Financing for Global Health
XinhuaNet, May 22, 2021
Argentina's Beef-Export Ban to Stoke Steak Prices Worldwide
Bloomberg, May 21, 2021
China Defiant After EU Warning Over Trade Agreement
AP, May 21, 2021
Services Businesses in U.S. and Europe Saw Pickup in Early May
The Wall Street Journal, May 21, 2021
China's Embrace of Sanctions Costs It an Investment Deal With EU
Bloomberg, May 21, 2021
Samoa to Scrap China-Backed Port Project Under New Leader
Reuters, May 20, 2021
The Latest Arena of US-China Confrontation: International Tech Standards
MarketPlace, May 20, 2021
China has Bought 37% of Next Year's Corn Imports Just From U.S.
American Journal of Transportation, May 20, 2021
Chinese Commodities in Sea of Red as Global Rout Spreads East
American Journal of Transportation, May 20, 2021
Commodity Boom Propels Indonesia's Exports to a Decade-High
American Journal of Transportation, May 20, 2021
EU Trade Ministers to Discuss Steel Dispute with U.S., Germany Says
Reuters, May 20, 2021
European Parliament Votes to 'Freeze' Investment Deal Until China Lifts Sanctions
Politico, May 20, 2021
US Exports to China Grow at 'Expense' of Australia After Beijing's Trade Ban
South China Morning Post, May 20, 2021
Leftists Scored Big Victory in Chile, but Venezuela's Maduro is Celebrating Too Soon
Miami Herald, May 19, 2021
Japan's Exports Jump Most in Decade as Trade Recovery Perks Up
Reuters, May 19, 2021
The E.U. Agrees to Reopen to Vaccinated Visitors and Those from Covid-Safe Countries.
The New York Times, May 19, 2021
China Says Will Extend Tariff Exemption for Some U.S. Imports
Reuters, May 17, 2021
National Edition – available for complimentary further distribution.


CalChamber Policy Briefings



2021 Business Issues Guide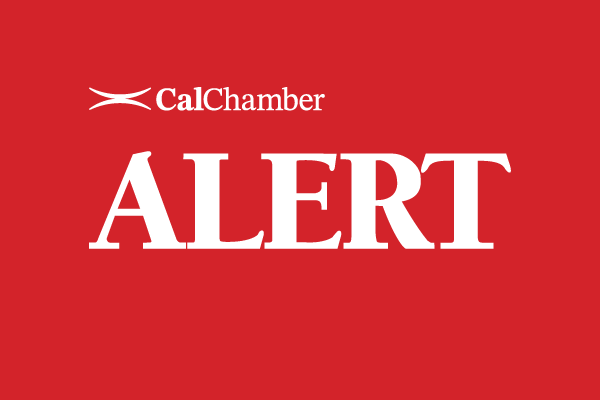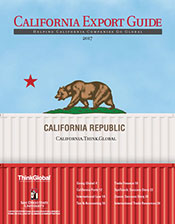 The California Export Guide is published by ThinkGlobal Inc. in partnership with the Center for International Business Education and Research (CIBER) at San Diego State University. The guide provides expert advice and information for exporters.



You can view the entire
Trade Update on our website.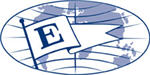 President's Export Award Recipient
Visit CalChamber.com/International for export/import information, trade stats, trade policy, FAQs and more.

Upcoming Events:



California's Place in the New Global Economy
Weekly until 6/9/2021

A Seat at the Table: In Conversation with H.R.H. Princess Reema bint Bandar, Ambassador of the Kingdom of Saudi Arabia to the United States
05/25/2021



2021 NADEC Virtual EXPORT CONFERENCE
5/26/2021 – 5/27/2021

Federal Maritime Commission Trade & Compliance Seminar
5/27/2021

2021 Taiwan Trade Shows
June - October 2021

Brasil Investment Forum
5/31/2021 - 6/1/2021



INTERNATIONAL TRADE EXPO AMCHAM COLOMBIA
06/02/2021 – 06/03/2021

WTCLA's 2021 Foreign Direct Investment Report
06/02/2021



Invest in Indonesia: Opportunities in Asia's Economic Powerhouse
6/3/21
2021 SelectUSA Investment Summit
7/7/2021 – 7/11/2021

Sourcing Taiwan Online-Smart Vehicle Supply Chain
7/8/2021



Defense Exhibition Athens 2021: USA Pavilion
07/13/2021 – 07/15/2021

Exporting - What's in It for You?
07/13/2021 - 07/15/2021

Expo Dubai 2021
10/1/2021 – 3/31/2021

2021 Select LA Investment Summit
10/20/2021 – 10/21-2021

12th World Chambers Congress: Dubai 2021
11/23/2021 - 11/25/2021


California Coalition
for Free Trade
A broad-based group of companies and business organizations working to secure a national free trade agenda.
Join or Learn More
Resources:
California Congressional
Delegation Pictorial Roster
California Congressional
Committee Assignments
California Legislative Pictorial Roster

International Job Positions

Trade Promotion Opportunities

World Trade Organization

PODCAST: The Trade Guys, Center for Strategic and International Studies

PODCAST: Global Translations, Politico
Federal Government:

The White House

Agency Review Teams

The U.S. Senate

The U.S. House of Representatives

U.S. State Department

U.S. Department of Commerce

U.S. Trade Representative

U.S. Small Business Administration

Export-Import Bank of the U.S.
State Government:
Governor

Lieutenant Governor

California State Senate

California State Assembly

California Department of Finance


GO-Biz Monthly International Trade Newsletter




Free eNewsletters
Receive free eNewsletters to help keep you up to date on the laws affecting you and your business. To subscribe to any of the newsletters, visit this link.

Connect with CalChamber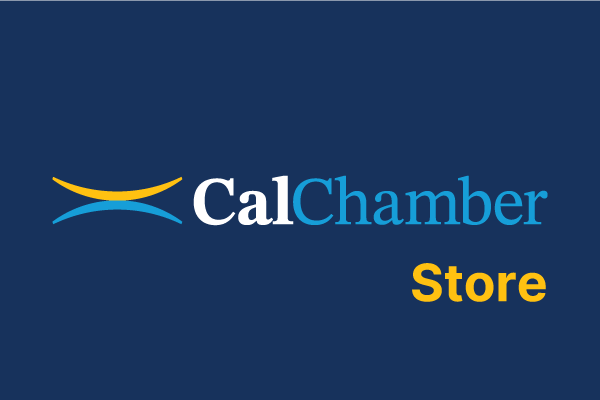 Susanne Stirling, Vice President International Affairs

Nikki Ellis, Assistant, International Affairs
Note: This email is being sent to members of the CalChamber Council for International Trade; CalChamber members with international interests; local, binational and American chambers of commerce abroad; the consular corps; California congressional delegation, selected U.S. and California government officials; and representatives of business and trade associations.

In addition, a National edition is available for distribution.
If you would like to be added to the subscriber list for this free e-newsletter, please click here.
To unsubscribe from Trade Update,
please email us.
1215 K Street, Suite 1400
Sacramento, CA 95814
916 444 6670
www.calchamber.com/international international@calchamber.com