Tuesday, February 16, 2021
Featured Headlines
CalChamber Companies in the News
International Space Station Tests Virus-Fighting Surface Coating Developed by Boeing, University of Queensland
Boeing Newsroom, February 15, 2021
Cisco Launches Digitization Program in Japan to Support Inclusive Pandemic Recovery
Cisco Systems, February 12, 2021
United to Work with Archer Aviation to Accelerate Production of Advanced, Short-Haul Electric Aircraft
American Journal of Transportation, February 10, 2021
Disney California Adventure Park to Bring Back 1,000 Workers in Limited Reopening
CNN Business, February 8, 2021
SoCalGas to Provide Over $1 Million to Fund Research & Development of Hydrogen to Fuel Commercial Transportation
Sempra Energy, February 8, 2021
Trade Policy
From the White House
Readout of Vice President Kamala Harris Call with President Emmanuel Macron of France
February 15, 2021
Biden-Harris Administration Launches American Innovation Effort to Create Jobs and Tackle the Climate Crisis
February 11, 2021
Remarks by President Biden Before Meeting with Senators on the Critical Need to Invest in Modern and Sustainable American Infrastructure
February 11, 2021
From the U.S. Department of Commerce
Department of Commerce's EDA Awards Over $70 Million To Support Economic Recovery Across The U.S. And Territories
February 11, 2021
From the U.S. Department of State
Congratulatory Message on the 30th Anniversary of the Visegrád Group (V4)
February 9, 2021
From the Export Import Bank of the U.S.
From the World Trade Organization
Europe to Coax U.S. Back to WTO Amid Growing China Challenge
Bloomberg, February 11, 2021
WTO Launches "Trading During the COVID-19 Pandemic" Photo Contest
February 10, 2021
Trade Agreements
Brexit Trade Recovers with Fewer Cross-Channel Cargoes Rejected
American Journal of Transportation, February 16, 2021
What's Going on With India-China Preferential and Free Trade Agreements?
India Briefing, February 16, 20210
Turkey Seeks Preferential Trade Deal with Ethiopia
AA, February 15, 2021
Here's Why China's Trade Deal with Mauritius Matters
World Economic Forum, February 15, 2021
Biden Faces South African Push to Extend Trade Concessions
Bloomberg, February 14, 2021
China-Backed RCEP Trade Deal Unlikely to Benefit Developing Members in Short Term, Analysts Say
South China Morning Post, February 12, 2021
Japan Expects Biden to Rejoin the TPP
The Diplomat, February 12, 2021
UK-Singapore Free Trade Deal Enters Into Force Today
The Straits Times, February 11, 2021
China-New Zealand FTA Upgrade: Reduced Costs and Compliance for NZ Exporters
China Briefing, February 11, 2021
EU Diplomats Say It Is Up to Brazil to Save Mercosur Trade Deal
Reuters, February 10, 2021
RCEP Unlikely to Benefit Developing Members in Short Term
Yahoo Finance, February 10, 2021
India Set to Engage with New USTR on Pending Trade Pact
Mint, February 9, 2021
Key House Democrat Hopeful for U.K., Kenya Trade Deals in 2021
Bloomberg, February 9, 2021
UK-Russia Trade Grows for Fourth Consecutive Year
TASS, February 9, 2021
Federal
Why The United States Should Join The Next Giant Global Trade Agreement
The Federalist, February 12, 2021
U.S. Says it's Back at the Table to Help Global Economic Recovery
Reuters, February 10, 2021
Biden Will 'Walk, Not Run' on Trade Deals as Sino-U.S. Tension Lingers
Reuters, February 9, 2021
Top U.S. House Trade Lawmaker to Focus on Enforcing International Pacts
Reuters, February 9, 2021
Battery Trade Dispute Could Test Biden's Green Policy Plans
Bloomberg, February 9, 2021
Agenda for the Hearing on "Deterring PRC Aggression Toward Taiwan" on February 18, 2021
U.S.-China Economic and Security Review Commission
California
Port of Oakland Welcomed CMA CGM's First Call Asia Service
American Journal of Transportation, February 15, 2021
More International Articles
Europe Faces Tough Task in Weaning Economy Off $1.8 Trillion in Covid-19 Relief
The Wall Street Journal, February 16, 2021
Japanese Economy Sees Recovery from Pandemic Slump
AP, February 15, 2021
Brexit Causing Supply Problems For Small UK Manufacturers: Survey
Reuters, February 14, 2021
China's Covid-19 Vaccine Diplomacy Boosts Its Influence in Europe
The Wall Street Journal, February 13, 2021
Trudeau's Trade Chief Spurns Nafta Challenge on Keystone XL
Bloomberg, February 12, 2021
Analysis: A New Anglo-Japanese Alliance Threatens China's TPP Plans
Nikkei Asian Review, February 11, 2021
Euro Zone Growth in 2021 to Rebound Less Than Expected
Reuters, February 11, 2021
France's Macron Floats Pursuing Airbus-Boeing Settlement in Call with Biden, Source Says
CNBC, February 10, 2021
EU Rebuffs U.K. Call to Reset Their Post-Brexit Relationship
Bloomberg, February 10, 2021
China Stakes Its Claim in Latin American Energy: What It Means for the Region, the U.S. and Beijing
Institute of the Americas, February 10, 2021
From Lightbulbs to 5G, China Battles West for Control of Vital Technology Standards
The Wall Street Journal, February 8, 2021
National Edition – available for complimentary further distribution.


CalChamber Policy Briefings



2021 Business Issues Guide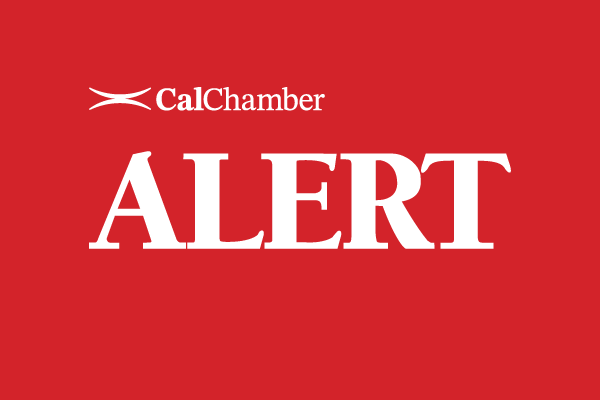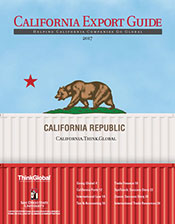 The California Export Guide is published by ThinkGlobal Inc. in partnership with the Center for International Business Education and Research (CIBER) at San Diego State University. The guide provides expert advice and information for exporters.



You can view the entire
Trade Update on our website.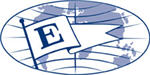 President's Export Award Recipient
Visit CalChamber.com/International for export/import information, trade stats, trade policy, FAQs and more.

Upcoming Events:

POSTPONED: Webinar: Power Sector Opportunities in South Africa – Part II: Gas and Municipal Power Opportunities
2/16/2021

Webinar – Diplomacy Matters: California Leading the Way
2/17/2021

Webinar - BIS EXPORT CONTROLS
2/17/2021

Protecting Your Assets In the International Supply Chain
2/17/2021

How to Report Intermodal Service – Suggestions for the STB
2/18/2021

Mapping Your Supply Chain is Essential
2/23/2021

Taiwan Trade Shows 2021
3/01/2021 - 10/30/2021

Cyber Security Trade Mission to South America
3/1/2-2021 - 3/8/2021



Executive Roundtable on China-EU relations, Brexit, and Implications for the United States with Ambassador Declan Kelleher
3/4/2021

Importing Gray Market Goods- The Rules are not Black and White
3/5/2021

Beauty & Personal Care Products – Export Opportunities in Southeast Asia Webinar
3/18/2021

2021 Smart City Summit & Expo, Taiwan
3/23/2021 – 3/26/2021

Cyber Security Business Development Mission to India
04/19/2021 – 04/23/2021

World Trade Week SoCal – Global Trade: The Road to Economic Recovery
5/3/2021 – 5/7/2021




2021 NADEC Virtual EXPORT CONFERENCE
5/26/2021 – 5/27/2021
2021 SelectUSA Investment Summit
6/6/2021 – 6/9/2021

Expo Dubai 2021
10/1/2021 – 3/31/2021

12th World Chambers Congress: Dubai 2021
11/23/2021 - 11/25/2021


California Coalition
for Free Trade
A broad-based group of companies and business organizations working to secure a national free trade agenda.
Join or Learn More
Resources:
California Congressional
Delegation Pictorial Roster
California Congressional
Committee Assignments
California Legislative Pictorial Roster

International Job Positions

Trade Promotion Opportunities

PODCAST: The Trade Guys, Center for Strategic and International Studies

PODCAST: Global Translations, Politico
Federal Government:

The White House

Agency Review Teams

The U.S. Senate

The U.S. House of Representatives

U.S. State Department

U.S. Department of Commerce

U.S. Trade Representative

U.S. Small Business Administration

Export-Import Bank of the U.S.
State Government:
Governor

California State Senate

California State Assembly

California Department of Finance


GO-Biz Monthly International Trade Newsletter




Free eNewsletters
Receive free eNewsletters to help keep you up to date on the laws affecting you and your business. To subscribe to any of the newsletters, visit this link.

Connect with CalChamber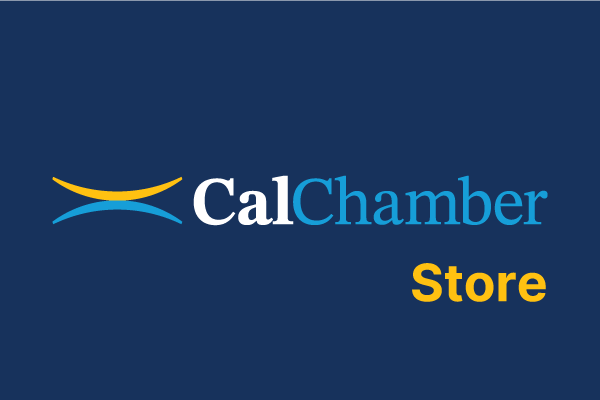 Susanne Stirling, Vice President International Affairs

Nikki Ellis, Assistant, International Affairs
Note: This email is being sent to members of the CalChamber Council for International Trade; CalChamber members with international interests; local, binational and American chambers of commerce abroad; the consular corps; California congressional delegation, selected U.S. and California government officials; and representatives of business and trade associations.

In addition, a National edition is available for distribution.
If you would like to be added to the subscriber list for this free e-newsletter, please click here.
To unsubscribe from Trade Update,
please email us.
1215 K Street, Suite 1400
Sacramento, CA 95814
916 444 6670
www.calchamber.com/international international@calchamber.com