Tuesday, June 28, 2022
NEXT CITU on Tuesday, July 12, 2022
Featured Headlines
G7
FACT SHEET: President Biden and G7 Leaders Announce Further Efforts to Counter Putin's Attack on Food Security
White House, June 28, 2022
FACT SHEET: The United States Continues to Strengthen Cooperation with G7 on 21st Century Challenges, including those Posed by the People's Republic of China (PRC)
White House, June 28, 2022
FACT SHEET: The United States and G7 to Take Further Action to Support Ukraine and Hold the Russian Federation Accountable
White House, June 27, 2022
Statement by Ambassador Katherine Tai on New G7 Sanctions Commitments
U.S. Trade Representative, June 27, 2022
Memorandum on the Partnership for Global Infrastructure and Investment
White House, June 26, 2022
FACT SHEET
G7 Unveils $600B Plan to Combat China's Belt and Road
Politico, June 26, 2022
G7 Media Ministers Meeting Communiqué
U.S. Department of State, June 22, 2022
CalChamber Companies in the News
12 Central Valley High School Students Receive Wonderful College Scholarships
The Wonderful Company, June 27, 2022
Northrop Grumman's Cygnus™ Spacecraft Successfully Reboosts the International Space Station
Northrop Grumman, June 27, 2022
Bank of America Builds on its Environmental Commitment to Power its Operations with Renewable Energy, Signs New Offsite Solar Energy Agreement
Bank of America, June 23, 2022
Rio Tinto Opens Gudai-Darri, its Most Technologically Advanced Mine
Rio Tinto, June 21, 2022
Johnson & Johnson Opens First Satellite Center for Global Health Discovery in Asia Pacific at Duke-NUS to Advance Dengue Research
Johnson & Johnson, June 21, 2022
CBRE Acquires Green Soluce SAS to Enhance ESG Advisory Services Capabilities in France and Continental Europe
CBRE, June 20, 2022
Trade Policy
From the White House
Joint Declaration Between the Kingdom of Spain and the United States of America
June 28, 2022
Readout of President Biden's Meeting with President Macky Sall of Senegal
June 28, 2022
Memorandum on Combating Illegal, Unreported, and Unregulated Fishing and Associated Labor Abuses
June 27, 2022
FACT SHEET
Joint Statement by President Biden and President von der Leyen on European Energy Security
June 27, 2022
Statement by Australia, Japan, New Zealand, the United Kingdom, and the United States on the Establishment of the Partners in the Blue Pacific (PBP)
June 24, 2022
Readout of U.S.-EU Task Force on European Energy Security Meeting
June 22, 2022
President Biden Announces Key Nominees (Including Ambassadors)
June 22, 2022
From the U.S. Department of Commerce
Welcome Remarks by Deputy Secretary of Commerce Don Graves at Day Two of the SelectUSA Investment Summit
June 28, 2022
Joint Announcement: U.S. Department of Commerce and Singapore Ministry of Communications and Information Launch Partnership Program to Empower Women in Tech
June 27, 2022
Welcome Remarks by U.S. Secretary of Commerce Gina Raimondo at the SelectUSA Investment Summit
June 27, 2022
Secretary Raimondo Statement on Implementation of the Uyghur Forced Labor Prevention Act – and the Newly-Released Strategy to Combat the use of Forced Labor in Supply Chains
June 21, 2022
Deputy Secretary Graves Concludes Trip to West Africa: Addresses Increasing Economic Empowerment of Women and Bilateral Commercial Engagement Across Continent
June 21, 2022
From the U.S. Trade Representative
USTR, Department of Commerce and Small Business Administration Convene the 5th United States-United Kingdom Small- and Medium-Sized Enterprise Dialogue in Boston
June 22, 2022
From the U.S. Department of State
Chair's Statement: Roadmap for Global Food Security – Call to Action
June 24, 2022
Japan-U.S. Extended Deterrence Dialogue
June 23, 2022
From the International Trade Administration
Russia-Ukraine War: Perspectives U.S. Exporters Need to Know
June 22, 2022
From the Bureau of Economic Analysis
U.S. International Investment Position, First Quarter 2022 and Annual Update
June 28, 2022
U.S. International Transactions, First Quarter 2022 and Annual Update
June 23, 2022
From the Export-Import Bank of the U.S.
Statement by Export-Import Bank of the United States President and Chair Lewis on President Biden's Launch of the Partnership for Global Infrastructure and Investment
June 26, 2022
READOUT: Export-Import Bank of the United States Chair Reta Jo Lewis Meets with Finnish Minister for Development Cooperation and Foreign Trade, Ville Skinnari
June 21, 2022
READOUT: Export-Import Bank of the United States Chair Reta Jo Lewis Welcomes Greenland Prime Minister Múte Egede
June 21, 2022
From the World Trade Organization
Important Deals Show WTO Remains Best Way to Get Job Done
South China Morning Post, June 27, 2022
Virtual Event Marks Launch of 2022 Small Business Champions Competition
June 27, 2022
DDG González: "More Cooperation on Services Trade Key to Building the WTO of Tomorrow"
June 27, 2022
WTO Issues Research Papers on Small Business and International Trade on MSMEs Day
June 27, 2022
Photo Project Shows Human Faces Behind Trade Diplomacy
June 27, 2022
WTO Rolls Out Trade Connectivity Heatmap to Highlight Bilateral Trade Between Economies
June 23, 2022
STDF Annual Report Shows Strong Partnerships Keep Safe Trade Flowing
June 22, 2022
The WTO Hangs On
Council on Foreign Relations, June 22, 2022
Trade Agreements
STUDY: After 2 Years, USMCA Trade Deal Considered 'An Upgrade Over NAFTA'
Border Report, June 27, 2022
India-EU FTA Negotiations to Restart June 27
India Briefing, June 24, 2022
European Parliament Pushes for a New Trade Deal with Africa
African Business, June 23, 2022
US Poised to Escalate Claim Mexico Violated Free-Trade Pact
Bloomberg, June 23, 2022
China Floats BRICS Free-Trade Deal, While Russia's Vladimir Putin Calls for an Alternative to US Dollar
South China Morning Post, June 23, 2022
Joint Statement on the Launch of Free Trade Agreement Negotiations Between the UK and GCC
Government of the United Kingdom, June 22, 2022
U.S. Open to New Lumber Talks with Canada, USTR Tai Says
Reuters, June 22, 2022
USTR Tai Calls U.S. Tariffs on Chinese Goods 'Significant' Leverage
Reuters, June 22, 2022
Federal
Business Groups Urge Biden to Return Trade to Heart of Asia Policies
South China Morning Post, June 24, 2022
US Must Find New Tools to Defend Against China, Trade Chief Says
Bloomberg, June 22, 2022
Powell Says Soft Landing 'Very Challenging,' Recession Possible
Bloomberg, June 22, 2022
China, US Urged to 'Start Small' as Biden Ponders Trump-Era Trade Tariff Rollback Amid Record Inflation
South China Morning Post, June 21, 2022
Companies Face Rising Supply-Chain Costs Amid Inventory Challenges
The Wall Street Journal, June 21, 2022
How to Stop Russia's Plan for Global Food Chaos
The Wall Street Journal, June 21, 2022
Firms Warn of China Shipment Delays as U.S. Bans Xinjiang Imports
The Wall Street Journal, June 21, 2022
California
Ports on Both Coasts Report Record Volume in May
Transport Topics, June 23, 2022
Opinion: A Tijuana-San Diego Binational Roundtable Could Shape the Future of Our Region
The San Diego Union-Tribune, June 21, 2022
West Coast Trade Report: June 2022
Pacific Merchant Shipping Association, June 2022
More International Articles
What to Expect From South Korea's First NATO Summit
New Delhi Times, June 28, 2022
UK Presses on with Brexit Rules Rewrite; EU Calls it Illegal
The Associated Press, June 27, 2022
Analysis: Food Export Bans, from India to Argentina, Risk Fueling Inflation
Reuters, June 26, 2022
China's Envoy Calls on New Australian Government to Repair Bilateral Ties
Reuters, June 24, 2022
World Leaders Seek Solutions to Food Shortages Caused by Ukraine War
The Wall Street Journal, June 24, 2022
Europe's Workers Brace for Tough Times as Real Wages Fall
The Wall Street Journal, June 24, 2022
What 'Friend-Shoring' Means for Trade in a Less-Friendly World
Bloomberg, June 22, 2022
Xi Slams Sanctions for 'Weaponizing' World Economy at BRICS Open
Bloomberg, June 22, 2022
Russia Hits Grain Terminals in Latest Attack on Ukraine's Food Infrastructure
The Wall Street Journal, June 22, 2022
How Singapore Got Its Manufacturing Mojo Back
The Wall Street Journal, June 22, 2022
U.K. Rail Workers Strike as Inflation Soars
The Wall Street Journal, June 21, 2022


CalChamber Policy Briefings



2022 CalChamber Issues Guide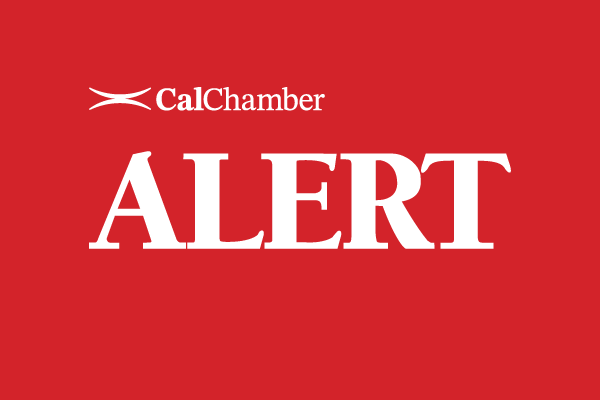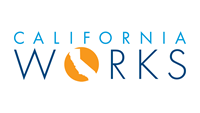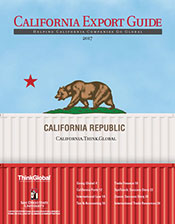 The California Export Guide is published by ThinkGlobal Inc. in partnership with the Center for International Business Education and Research (CIBER) at San Diego State University. The guide provides expert advice and information for exporters.

You can view the entire
Trade Update on our website.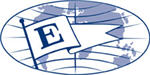 President's Export Award Recipient
Visit CalChamber.com/International for export/import information, trade stats, trade policy, FAQs and more.

Upcoming Events:

2022 Taiwan Trade Shows
January 2022 – October 2022

From Local to Global: Celebrating Diversity
06/29/2022

WIT-LA: Vietnam-US Business Forum
07/11/2022

Beijing International Life and Health Industry Expo
07/15/2022

Creative Expo Taiwan
08/10/2022-08/14/2022

USC's 10th Annual Global Supply Chain Summit
08/11/2022 - 08/12/2022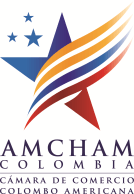 ANDICOM 2022
08/31/2022 - 09/02/2022

Concrete Show South East Asia 2022
09/14/2022 - 09/17/2022

Arabian Adventures with the Los Altos Chamber of Commerce
10/04/2022 - 10/11/2022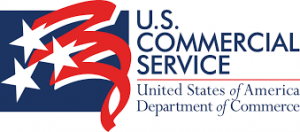 Discover Global Markets: The Blue Economy: A New Age in Ocean Technology, Sustainability and Logistics
09/20/2022 - 09/22/2022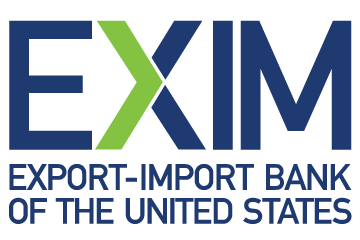 U.S. EXIM Bank 2022 Annual Conference
12/13/2022



California Coalition
for Free Trade
A broad-based group of companies and business organizations working to secure a national free trade agenda.
Join or Learn More
Resources:
California Congressional
Delegation Pictorial Roster
California Congressional
Committee Assignments
California Legislative Pictorial Roster

International Job Positions

Trade Promotion Opportunities

World Trade Organization

PODCAST: The Trade Guys, Center for Strategic and International Studies

PODCAST: Global Translations, Politico
Federal Government:

The White House

Agency Review Teams

The U.S. Senate

The U.S. House of Representatives

U.S. State Department

Tracker: Current U.S. Ambassadors

U.S. Department of Commerce

U.S. Trade Representative

U.S. Small Business Administration

Export-Import Bank of the U.S.
State Government:
Governor

Lieutenant Governor

California State Senate

California State Assembly

California Department of Finance

California Office of the Small Business Advocate (CalOSBA)
GO-Biz Monthly International Trade Newsletter
Free eNewsletters
Receive free eNewsletters to help keep you up to date on the laws affecting you and your business. To subscribe to any of the newsletters, visit this link.

Connect with CalChamber

Susanne Stirling, Vice President International Affairs

Nikki Ellis, International Affairs Specialist
Note: This email is being sent to members of the CalChamber Council for International Trade; CalChamber members with international interests; local, binational and American chambers of commerce abroad; the consular corps; California congressional delegation, selected U.S. and California government officials; and representatives of business and trade associations.

In addition, a National edition is available for distribution.
If you would like to be added to the subscriber list for this free e-newsletter, please click here.
To unsubscribe from Trade Update,
please email us.
1215 K Street, Suite 1400
Sacramento, CA 95814
916 444 6670
www.calchamber.com/international international@calchamber.com