When:
July 11, 2022 @ 1:30 pm – 5:00 pm
2022-07-11T13:30:00-07:00
2022-07-11T17:00:00-07:00
Contact:
Women in International Trade, Los Angeles
12135456479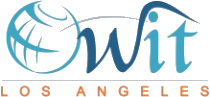 WHY VIETNAM?
·     GROWTH: Vietnam continues to be one of the fastest growing economies in Asia. The country's economic growth is underpinned by rising consumption, increased foreign direct investment, robust export performance, deeper integration into the global economy and improvements in its infrastructure and regulatory framework. Vietnam's economic recovery is likely to accelerate in 2022 as GDP growth is expected to rise to 5.5% from 2.6% in 2021 (World Bank).
·     PREFERENTIAL TARIFF RATES: The country is strongly positioned to benefit from 15 signed free trade agreements such as the EU-Vietnam Free Trade Agreement (EVFTA), the UK-Vietnam Free Trade Agreement (UKVFTA), ASEAN Economic Community (AEC), Comprehensive and Progressive Agreement for Trans-Pacific Partnership (CPTPP), Agreement between Vietnam and Japan for an Economic Partnership (VJEPA), and Free Trade Agreement between Vietnam and Korea (VKFTA).
·     IMPROVING INFRASTRUCTURE & VIBRANT CONSUMER MARKET: Vietnam is a large market for capital goods and a growing domestic market for consumer goods, as well as an ambitious program of major infrastructure developments, including new urban railway networks, a new international hub airport and the expansion of regional airports. The population of nearly 100 million people with growing number of middle-income families makes Vietnam a potential market for consumer goods.
·     ROBUST MANUFACTURING: The country's 324 Industrial parks, 17 Coastal Economic zones, 3 High Tech Parks and their proximity to China make Vietnam attractive as a China plus one destination. By situating manufacturing centers close to traditional hubs in mainland China, investors can reduce costs with limited interruptions or delays to existing supply chains.
·     CONNECTIVITY TO LA: Two-way trade between Vietnam and the US was $112.9 billion in 2021. Nearly 37% or $44 billion of all US-Vietnam trade went through the Los Angeles Customs District making Los Angeles the #1 Gateway for trade with Vietnam. Top US export categories include agricultural products, computer & electronic products, food manufacturing, and chemical industry. Top imports from Vietnam include apparels, computer & electronic products, leather goods, and furniture.
THE FORUM OFFERS…
·     Business insights into the latest developments in Vietnam's economy, government policies, and incentives for foreign investment.
·     Opportunities to meet directly with potential Vietnamese business partners, including buyers.
·     Informative first-hand case-studies from US companies doing business in Vietnam and Vietnamese companies investing in the US.
·     Discussion on the role of Vietnamese-American entrepreneurs in promoting trade and investment between the two economies.