Tuesday, May 24, 2022
NEXT CITU on Tuesday, June 7, 2022
Featured Headlines
Indo-Pacific Economic Framework
Statement on Indo-Pacific
Economic Framework for Prosperity
White House, May 23, 2022
FACT SHEET: In Asia, President Biden and a
Dozen Indo-Pacific Partners Launch the
Indo-Pacific Economic Framework for Prosperity
White House, May 23, 2022
U.S. Secretary of Commerce Gina Raimondo
and U.S. Trade Representative Katherine Tai
Host First Ministerial Meeting with Indo-Pacific Economic Framework for Prosperity Partners
U.S. Department of Commerce, May 23, 2022
12 Asian Nations Join Negotiations on Biden's Signature Economic Initiative for the Region
Politico, May 23, 2022
EXPLAINER: What's in Biden's
Proposed New Asia Trade Pact?
The Associated Press, May 23, 2022
Biden Unveils a U.S.-Asia Trade Initiative
That Falls Short of a Free-Trade Deal
Los Angeles Times, May 23, 2022
Biden Arrives in Tokyo Seeking to
Shore Up Support for Economic Plan
The New York Times, May 22, 2022
Manchin, Capito Lead 52 Bipartisan Senators
in Pressing Biden Administration to Include
Taiwan in Indo-Pacific Economic Framework
Office of Senator Joe Manchin, May 18, 2022
Summer Davos
Defining the US in a Changing World with
U.S. Commerce Secretary Gina Raimondo
World Economic Forum, May 24, 2022
Special Address by Jens Stoltenberg, Secretary-General, North Atlantic Treaty Organization
World Economic Forum, May 24, 2022
Special Address by Ursula von der Leyen,
President of the European Commission
World Economic Forum, May 24, 2022
Zelenskyy Tells Davos: We Want More
Sanctions and More Weapons
Politico, May 23, 2022
Opinion: WEF President: How the
World Can Rebuild Cooperation
CNN Business, May 21, 2022
Every Country Has Its Own Digital Laws. How Can We Get Data Flowing Freely Between Them?
World Economic Forum, May 20, 2022
CalChamber Companies in the News
US Navy Deploys MQ-8C Fire Scout to Indo-Pacific
Northrop Grumman, May 23, 2022
United Applies to Launch Historic, First-Ever Nonstop Service between Washington, D.C. and Cape Town
United Newsroom, May 18, 2022
Aetna Recognizes Sacramento Covered and Sacramento Self-Help Housing with Community Heart Awards and $50,000 in Donations
CVS Health Newsroom, May 17, 2022
Lufthansa Cargo Orders Ten Boeing Freighters
Air Freight News, May 12, 2022
Trade Policy
From the White House
Remarks by President Biden and Prime Minister Narendra Modi of the Republic of India Before Bilateral Meeting
May 24, 2022
Remarks by President Biden and Prime Minister Anthony Albanese of the Commonwealth of Australia Before Bilateral Meeting | Tokyo, Japan
May 24, 2022
Joint Statement Between the United States and the European Commission on European Energy Security
May 24, 2022
Quad Joint Leaders' Statement
May 24, 2022
Fact Sheet
Remarks by President Biden and Prime Minister Kishida Fumio of Japan During Bilateral Meeting
May 23, 2022
Japan-U.S. Joint Leaders' Statement: Strengthening the Free and Open International Order
May 23, 2022
FACT SHEET: The U.S.-Japan Competitiveness and Resilience (CoRe) Partnership
May 23, 2022
United States-Republic of Korea Leaders' Joint Statement
May 21, 2022
President Biden Announces Key Nominees (Including Ambassadors to Tunisia and Uzbekistan)
May 20, 2022
Remarks By President Biden, President Niinistö of Finland, and Prime Minister Andersson of Sweden after Trilateral Meeting
May 19, 2022
FACT SHEET: U.S.-ASEAN Special Summit in Washington, DC
May 12, 2022
From the U.S. Department of Commerce
U.S. Department of Commerce Statement on Sudan Business Advisory
May 23, 2022
Readout of Secretary Raimondo's Meeting with Japanese Minister of Economy, Trade, and Industry Koichi Hagiuda
May 23, 2022
U.S. Secretary of Commerce Gina Raimondo Hosts Roundtable with President Biden, Minister Lee Chang-yang, and U.S. and Korean Business Leaders
May 21, 2022
Readout of Secretary Raimondo's Meeting with Korean Minister of Trade, Industry and Energy Lee Chang-yang
May 21, 2022
Commerce Secretary Gina Raimondo to Join Economic Cooperation Talks in Asia, Represent Biden Administration at World Economic Forum in Switzerland
May 19, 2022
2022 SelectUSA Investment Summit: Commerce Secretary Gina M. Raimondo Announces Speaker Lineup, Includes U.S. Cabinet and Prominent Private Sector Leaders
May 18, 2022
From the U.S. Trade Representative
US Must Be 'Strategic' on China Tariffs, Trade Representative Tai Says
Bloomberg, May 23, 2022
Joint Media Release of the United States, Australia, Canada, Chile, Japan, the Republic of Korea, and New Zealand on the Occasion of the APEC Ministers Responsible for Trade Meeting, 21-22 May 2022
May 22, 2022
The AP Interview: US Trade Rep. Sees Opportunity in Recovery
The Associated Press, May 20, 2022
Statement from Ambassador Katherine Tai on the Publication of New Canadian Dairy Tariff-Rate Quota Policies
May 16, 2022
Readouts this past week:
Indonesia
New Zealand
Singapore
Thailand
Brunei
Taiwan
From the U.S. Department of State
Secretary Blinken's Meeting with Australian Foreign Minister Wong
May 24, 2022
Blinken to Unveil Long-Awaited China Strategy in Thursday Speech
Politico, May 23, 2022
Secretary Blinken's Meeting with Japanese Foreign Minister Hayashi
May 23, 2022
The United States Leads Days of Action on Global Food Security at the United Nations
May 18, 2022
From the Export-Import Bank of the U.S.
Statement from Export-Import Bank of the United States President and Chair Reta Jo Lewis on World Trade Week 2022
May 17, 2022
From the World Trade Organization
DG Okonjo-Iweala Underlines Need to Help African Small Businesses Access Trade Finance
May 23, 2022
WTO Accession for the Comoros Moves Towards Final Stages
May 19, 2022
Russia Takes First Steps to Withdraw from WTO, WHO
Politico, May 18, 2022
WTO Launches New WTO Data Portal
May 17, 2022
Trade Agreements
U.S.-EU Trade and Technology Council
FACT SHEET: U.S.-EU Trade and Technology
Council Establishes Economic and
Technology Policies & Initiatives
White House, May 16, 2022
U.S.-EU Joint Statement of the
Trade and Technology Council
U.S. Department of Commerce, May 16, 2022
Fact Sheet
Joint Statement by President von der Leyen
and President Biden on the Meeting
of the Trade and Technology Council
European Commission, May 16, 2022
U.S. Chamber Statement on the U.S.-EU Trade and Technology Council Ministerial
U.S. Chamber, May 16, 2022
The Importance of the Transatlantic Partnership
National Foreign Trade Council, May 10, 2022
Biden Says He'll Review Trump's China Tariffs, Fueling Yuan Rally
Bloomberg, May 23, 2022
Minister Ng Announces Canada's Request to Join the Digital Economy Partnership Agreement
Government of Canada, May 22, 2022
Apec Trade Meet Ends Without Joint Statement
Bangkok Post, May 22, 2022
U.S., Others Walk Out of APEC Talks Over Russia's Ukraine Invasion
Reuters, May 21, 2022
South Korea Looks to Break China Import Dependence and Establish 'Supply Chain Alliances'
South China Morning Post, May 20, 2022
UK Refuses to Cave to US Trade Deal Threats Over Brexit Treaty
Telegraph, May 20, 2022
UK Kicks Off Talks on Modern Trade Deal with Mexico
Government of the United Kingdom, May 20, 2022
UK Expects to Sign Six Trade Deals With US States This Year
Bloomberg, May 18, 2022
Spain Calls for a Quick Ratification of EU Trade Agreements with Chile, Mexico and Mercosur, but What Else is Needed?
MercoPress, May 17, 2022
Boris Johnson Sees Room for a Deal on Northern Ireland Post-Brexit Trade
Reuters, May 15, 2022
Ecuador President Urges Biden Administration to Consider New Trade Deals
Politico, May 11, 2022
Federal
Nations Aim to Secure Supply Chains by Turning Offshoring Into 'Friend-Shoring'
The Wall Street Journal, May 15, 2022
California
West Coast Port Chief Cordero Doesn't See Labor Deal by July 1
Bloomberg, May 20, 2022
More International Articles
Inflation, Rising Rates Curb Global Economic Growth
The Wall Street Journal, May 24, 2022
Brazil Set to Make Another 10% Cut in Import Tax Rates
Reuters, May 23, 2022
Korea Early Exports Show Signs of Cooling as Lockdowns Weigh
Bloomberg, May 22, 2022
Sweden and Finland to Formally Submit Nato Bids 'Hand in Hand'
The Guardian, May 18, 2022
US, EU to Boost Coordination on Semiconductor Supply, Russia
Voice of America, May 16, 2022


CalChamber Policy Briefings



2022 CalChamber Issues Guide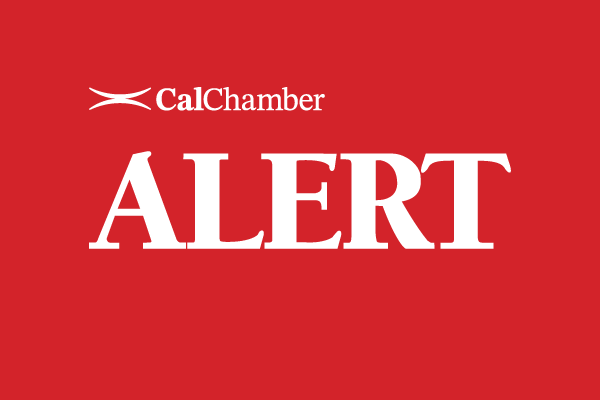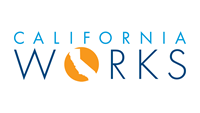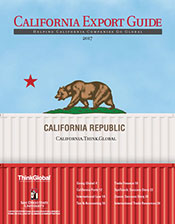 The California Export Guide is published by ThinkGlobal Inc. in partnership with the Center for International Business Education and Research (CIBER) at San Diego State University. The guide provides expert advice and information for exporters.

You can view the entire
Trade Update on our website.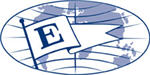 President's Export Award Recipient
Visit CalChamber.com/International for export/import information, trade stats, trade policy, FAQs and more.

Upcoming Events:

2022 Taiwan Trade Shows
January 2022 – October 2022

FROM LOCAL TO GLOBAL: CELEBRATING DIVERSITY May 2022 Edition: Showcasing the International Success of Asian American & Pacific Islander-Owned & Led Businesses
05/24/2022



Future Sport Israel: Discovering Game Changing Technology
05/30/2022 - 06/01/2022

CalChamber Wed. 6/1 International Forum in Sacramento
06/01/2022

Federal Maritime Commission – Maritime Transportation Data Summit
06/01/2022




Enlit Africa
6/7/2022 - 6/9/2022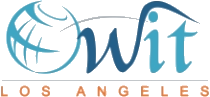 Technology Empowering Women in Trade
06/08/2022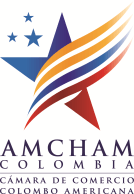 ANDICOM 2022
08/31/2022 - 09/02/2022

Concrete Show South East Asia 2022
09/14/2022 - 09/17/2022


California Coalition
for Free Trade
A broad-based group of companies and business organizations working to secure a national free trade agenda.
Join or Learn More
Resources:
California Congressional
Delegation Pictorial Roster
California Congressional
Committee Assignments
California Legislative Pictorial Roster

International Job Positions

Trade Promotion Opportunities

World Trade Organization

PODCAST: The Trade Guys, Center for Strategic and International Studies

PODCAST: Global Translations, Politico
Federal Government:

The White House

Agency Review Teams

The U.S. Senate

The U.S. House of Representatives

U.S. State Department

Tracker: Current U.S. Ambassadors

U.S. Department of Commerce

U.S. Trade Representative

U.S. Small Business Administration

Export-Import Bank of the U.S.
State Government:
Governor

Lieutenant Governor

California State Senate

California State Assembly

California Department of Finance

California Office of the Small Business Advocate (CalOSBA)
GO-Biz Monthly International Trade Newsletter
Free eNewsletters
Receive free eNewsletters to help keep you up to date on the laws affecting you and your business. To subscribe to any of the newsletters, visit this link.

Connect with CalChamber

Susanne Stirling, Vice President International Affairs

Nikki Ellis, International Affairs Specialist
Note: This email is being sent to members of the CalChamber Council for International Trade; CalChamber members with international interests; local, binational and American chambers of commerce abroad; the consular corps; California congressional delegation, selected U.S. and California government officials; and representatives of business and trade associations.

In addition, a National edition is available for distribution.
If you would like to be added to the subscriber list for this free e-newsletter, please click here.
To unsubscribe from Trade Update,
please email us.
1215 K Street, Suite 1400
Sacramento, CA 95814
916 444 6670
www.calchamber.com/international international@calchamber.com