Tuesday, May 10, 2022
NEXT CITU on Tuesday, May 24, 2022
Featured Headlines
CalChamber Companies in the News
Volkswagen to Invest $7.1 Billion to Increase Production in North America
Plant Services, May 9, 2022
Amazon Expands in Southern California with Plans to Add 2,500 Tech and Corporate Jobs
Los Angeles Times, May 3, 2022
The Coca-Cola Company Donates $2 Million to National Museum of the American Latino
Coca-Cola, May 2, 2022
New U.S. APEC Business Advisory Council Member Appointment Featuring CalChamber Member Company East West Bank
U.S. Department of State, April 27, 2022
Trade Policy
From the White House
The Biden-⁠Harris Inflation Plan: Lowering Costs and Lowering the Deficit
May 10, 2022
G7 Leaders' Statement
May 8, 2022
Readout of President Biden's Call with Prime Minister Trudeau of Canada
May 6, 2022
President Biden Announces Key Nominees (Including Ambassador to Nicaragua)
May 6, 2022
FACT SHEET: United States and 60 Global Partners Launch Declaration for the Future of the Internet
April 28, 2022
From the U.S. Department of Commerce
Raimondo Announces Temporary Suspension of 232 Tariffs on Ukraine Steel
May 9, 2022
Readout of Secretary Raimondo's Meeting with Minister of Economy, Trade, and Industry Hagiuda Koichi of Japan
May 4, 2022
Commerce Department Launches the National Artificial Intelligence Advisory Committee
May 4, 2022
From the U.S. Trade Representative
Statement from USTR Spokesperson Adam Hodge on AUSTR for Africa Constance Hamilton's Meetings in Kenya
May 10, 2022
USTR Tai Says China Tariff Review Will Have 'Robust' Industry Consultations
Reuters, May 5, 2022
USTR Issues Notice Regarding Statutory Four-Year Review of China 301 Tariffs
May 3, 2022
USTR Releases 2022 Special 301 Report on Intellectual Property Protection and Enforcement
April 27, 2022
Joint Statement on U.S. – UK Dialogue on the Future of Atlantic Trade in Aberdeen
April 26, 2022
USTR Readouts from the last week:
Colombia
Lithuania
Georgia
Canada
World Trade Organization
From the U.S. Department of State
Joint Statement on the 3+1 (Republic of Cyprus, Greece, Israel + United States) Foreign Ministerial
May 9, 2022
U.S.-Japan Economic Policy Consultative Committee Vice-Ministerial Meeting
May 6, 2022
$150 Million in Additional U.S. Military Assistance for Ukraine
May 6, 2022
Secretary Blinken's Call with UK Foreign Secretary Truss
May 3, 2022
2022 U.S.-Armenia Strategic Dialogue Joint Statement
May 3, 2022
Secretary Antony J. Blinken Keynote Remarks at the 52nd Annual Conference on the Americas Luncheon
May 3, 2022
From the Bureau of Economic Analysis
From the Export-Import Bank of the U.S.
READOUT: Export-Import Bank of the United States President and Chair Reta Jo Lewis Discusses EXIM's Work to Strengthen Supply Chains at Milken Global Conference
May 4, 2022
Export-Import Bank of the United States President and Chair Reta Jo Lewis Kicks Off National Small Business Week with New Council Announcement, Small Business Events
May 4, 2022
From the International Trade Administration
Readout of Under Secretary Lago's & Under Secretary Fernandez's Participation in the U.S.-Japan Economic Policy Consultative Committee (EPCC or Economic "2+2") Vice-Ministerial Meeting
May 6, 2022
From the World Trade Organization
DG Okonjo-Iweala Urges WTO Members to "Meet the Many Challenges of Our Time"
May 9, 2022
Transparency, Analysis, Cooperation Key to Address Trade Impacts of Subsidies — Report
May 5, 2022
WTO Opens Online Registration for 2022 Public Forum
May 2, 2022
National Foreign Trade Council: Strengthening the WTO and the Global Trading System
April 27, 2022
Trade Agreements
South Korea's Incoming Government Considers Joining U.S. Economic Pact
Reuters, May 9, 2022
Japan Expects Launch of U.S. Indo-Pacific Economic Plan During Biden Visit
Reuters, May 9, 2022
Europe Aims to Revive Trade Deals to Secure Allies
Bloomberg, May 9, 2022
New UK India Industry Taskforce Launched to Facilitate Free
Times of India, May 9, 2022
Dairy Access Remains 'Great Frustration' in Bilateral Trade Ties: U.S. Representative
CBC, May 8, 2022
India and UK Conclude 3rd Round of FTA Talks
Live Mint, May 8, 2022
Canada–Ukraine Free Trade Agreement to be Expanded in Near Future
Ukrinform, May 8, 2022
India-EU Free Trade Agreement May Be Signed by Next Year: Piyush Goyal
Financial Express, May 7, 2022
Canada-U.S. Trade Growing Stronger Despite Differences, Officials Say at Rare Meeting
Global News, May 5, 2022
Explainer | What is the CPTPP and Why is China Eager to Join?
South China Morning Post, May 5, 2022
EU-Mercosur Trade Deal to Clear Environmental Hurdles this Year, EU Commissioner Says
Reuters, May 2, 2022
India-UAE Free Trade Pact Comes Into Force
The Economic Times, May 1, 2022
Global Tech Priority Outcomes for the May 2022 U.S.-EU TTC Ministerial Meeting
Information Technology Industry Council, May 2022
USTR to Lead Delegation to Kenya to Explore Trade, Investment
Street Insider, April 29, 2022
Federal
U.S. Seeks Stronger Latin America Economic Ties as Summit Nears
BNN Bloomberg, May 9, 2022
Biden's Trade Team: RIP Globalization
Politico, May 8, 2022
US-ASEAN Summit an Opportunity for Biden on China Strategy
Asia Times, May 8, 2022
Biden Admin Accelerates Plans to Reopen Kyiv Embassy
Axios, May 8, 2022
White House Alarmed that Commerce Probe is 'Smothering' Solar Industry
The Washington Post, May 7, 2022
Biden's 'Asia Month' Overshadowed by Ukraine War, Tensions with China
Asia Times, May 6, 2022
U.S. Refuses to Invite Cuba to Summit of the Americas in Los Angeles
Los Angeles Times, May 5, 2022
Is Biden Fighting the Last War on Trade?
Foreign Policy, May 5, 2022
California
Port Labor Talks Collide with Supply Chain Crunch
CalMatters, May 9, 2022
Port Automation Debate Flares Ahead of USWC Labor Talks
The Journal of Commerce, May 9, 2022
Port Labor Talks Pose New Complication for Supply Chain
The Wall Street Journal, May 8, 2022
Global LA Appoints Debbie Adler as First President and CEO
Global LA, May 2, 2022
More International Articles
'We're Not Going to Make That Mistake Again' Britain's Foreign Secretary Says in An Interview that She Wants to Expand NATO's Remit, and Strengthen the G7.
The Atlantic, May 9, 2022
Global Scramble for Metals Thrusts Africa into Mining Spotlight
Reuters, May 9, 2022
China Trade Weakens After Cities Shut Down to Fight Virus
The Associated Press, May 9, 2022
The World Needs a 12-Step Programme for Better Trade
Financial Times, May 8, 2022
China Premier Warns of 'Grave' Jobs Situation Amid Lockdowns
Bloomberg, May 7, 2022
Ports Race to Clear Cargo, Fearing an Overload When China Lockdowns Lift
The Wall Street Journal, May 6, 2022
Japan, U.K. Agree on Defense Pact Amid China's Rise in Indo-Pacific
South China Morning Post, May 6, 2022
Rising Interest Rates in US Will Hinder Foreign Economies
The Associated Press, May 4, 2022
EU Targets Russia's Global Oil Trade With Shipping Sanctions
Bloomberg, May 4, 2022
Trading Aims: The Value of Africa's Deep Integration Trade Agreement
European Council on Foreign Relations, May 3, 2022
Mexico Seeks Lithium Association with Argentina, Bolivia and Chile
Reuters, May 3, 2022
Brazil Commodities Sales to Arab Nations Soar as Importers Stock Up On Food
Reuters, May 3, 2022
The Quad At A Crossroads
The ASEAN Post, May 2, 2022
Shanghai Lockdown Sends Chill Down Meat Trade
Reuters, May 1, 2022
Why America Must Not Retreat from Leadership Role
Gulf News, May 1, 2022


CalChamber Policy Briefings



2022 CalChamber Issues Guide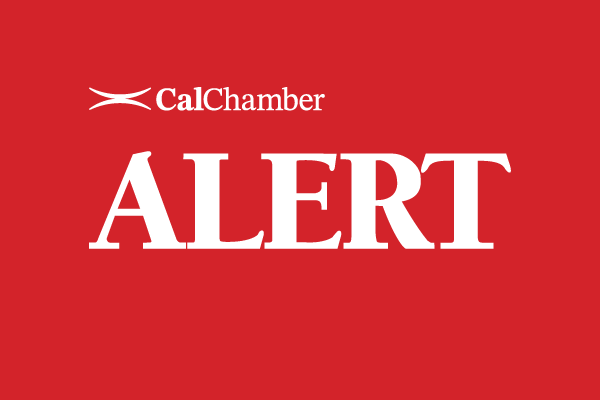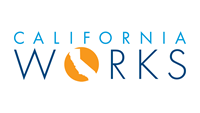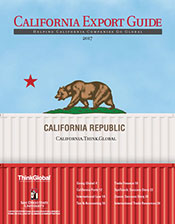 The California Export Guide is published by ThinkGlobal Inc. in partnership with the Center for International Business Education and Research (CIBER) at San Diego State University. The guide provides expert advice and information for exporters.

You can view the entire
Trade Update on our website.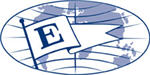 President's Export Award Recipient
Visit CalChamber.com/International for export/import information, trade stats, trade policy, FAQs and more.

Upcoming Events:

Upcoming U.S. Commercial Service Webinars
November 2021 to Spring 2022

2022 Taiwan Trade Shows
January 2022 – October 2022




FTA's 96th World Trade Week Luncheon & Trade Show
05/12/2022

Trade Mission to South America
5/15/2022 - 5/20/2022

8th Annual Virtual Orange County World Trade Week
05/17/2022 - 05/18/2022

EXIM & SBA Finance Programs for Export Success
05/18/22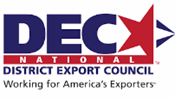 2022 NADEC Annual Export Conference
05/19/2022 – 05/20/2022



Future Sport Israel: Discovering Game Changing Technology
05/30/2022 - 06/01/2022

CalChamber Wed. 6/1 International Forum in Sacramento
06/01/2022


Federal Maritime Commission – Maritime Transportation Data Summit
06/01/2022




Enlit Africa
6/7/2022 - 6/9/2022

Concrete Show South East Asia 2022
09/14/2022 - 09/17/2022


California Coalition
for Free Trade
A broad-based group of companies and business organizations working to secure a national free trade agenda.
Join or Learn More
Resources:
California Congressional
Delegation Pictorial Roster
California Congressional
Committee Assignments
California Legislative Pictorial Roster

International Job Positions

Trade Promotion Opportunities

World Trade Organization

PODCAST: The Trade Guys, Center for Strategic and International Studies

PODCAST: Global Translations, Politico
Federal Government:

The White House

Agency Review Teams

The U.S. Senate

The U.S. House of Representatives

U.S. State Department

Tracker: Current U.S. Ambassadors

U.S. Department of Commerce

U.S. Trade Representative

U.S. Small Business Administration

Export-Import Bank of the U.S.
State Government:
Governor

Lieutenant Governor

California State Senate

California State Assembly

California Department of Finance

California Office of the Small Business Advocate (CalOSBA)
GO-Biz Monthly International Trade Newsletter
Free eNewsletters
Receive free eNewsletters to help keep you up to date on the laws affecting you and your business. To subscribe to any of the newsletters, visit this link.

Connect with CalChamber

Susanne Stirling, Vice President International Affairs

Nikki Ellis, International Affairs Specialist
Note: This email is being sent to members of the CalChamber Council for International Trade; CalChamber members with international interests; local, binational and American chambers of commerce abroad; the consular corps; California congressional delegation, selected U.S. and California government officials; and representatives of business and trade associations.

In addition, a National edition is available for distribution.
If you would like to be added to the subscriber list for this free e-newsletter, please click here.
To unsubscribe from Trade Update,
please email us.
1215 K Street, Suite 1400
Sacramento, CA 95814
916 444 6670
www.calchamber.com/international international@calchamber.com