Tuesday, March 8, 2022
Featured Headlines
CalChamber Companies in the News
Blue Shield of California Contributes $37 Million to Its Foundation to Help End Domestic Violence and Promote Health Equity
Blue Shield, March 7, 2022
Amazon Partners with Northern California Colleges to Provide Employees Free Tuition
ABC10, March 3, 2022
California Issues Permits for Self-Driving Car Services (CalChamber Members Waymo and Cruise Automation)
The Hill, March 1, 2022
Trade Policy
From the White House
Executive Order on Prohibiting Certain Imports and New Investments With Respect to Continued Russian Federation Efforts to Undermine the Sovereignty and Territorial Integrity of Ukraine.
March 8, 2022
FACT SHEET
President Biden Announces Presidential Delegation to the United Arab Emirates to Attend the United States National Day at the Expo 2020 Dubai
March 4, 2022
Joint Readout of Quad Leaders Call
March 3, 2022
Remarks by President Biden in State of the Union Address
March 2, 2022
From the U.S. Department of Commerce
Joint Statement on the Republic of Korea's Partnership on Export Controls for Russia
March 7, 2022
Remarks by U.S. Secretary of Commerce Gina Raimondo at the Trade Winds Plenary Session in Dubai
March 6, 2022
Remarks by U.S. Secretary of Commerce Gina Raimondo at the U.S. National Day at World Expo in Dubai
March 6, 2022
Remarks by U.S. Deputy Secretary of Commerce Don Graves at the Launch of Bahrain's U.S. Trade Zone
March 4, 2022
Commerce Takes Further Actions to Target Russian Strategic Industries and Punish Enablers of Aggression
March 4, 2022
Commerce Imposes Sweeping Export Restrictions on Belarus for Enabling Russia's Further Invasion of Ukraine
March 2, 2022
U.S. Census Bureau Releases Key Stats in Honor of Women's History Month
March 2, 2022
From the U.S. Trade Representative
Ambassador Tai Outlines USMCA Priorities in Brookings Essay
March 4, 2022
Readout of Ambassador Katherine Tai's Meeting with Bahrain's Minister of Industry, Commerce and Tourism Zayed Al-Zayani
March 4, 2022
Statement by Ambassador Katherine Tai on Women's History Month
March 1, 2022
Readout of Ambassador Tai's Meeting with Germany's Federal Minister for Economic Affairs and Climate Action, Robert Habeck
March 1, 2022
Readout of the First Round of Meetings of the U.S.-Japan Partnership on Trade
March 1, 2022
USTR Releases Fiscal Year 2022-2026 Strategic Plan
March 1, 2022
Statements from Ambassador Katherine Tai and Secretary Marty Walsh on the Vote by Tridonex Workers in Matamoros, Mexico
March 1, 2022
From the U.S. Department of State
Joint Communiqué on the Morocco-U.S. Strategic Dialogue on Regional Political Issues
March 8, 2022
Kingdom of Bahrain Signs the Artemis Accords
March 7, 2022
Joint Statement of the Second U.S.-Bahrain Strategic Dialogue
March 7, 2022
Joint Statement on the Strategic Dialogue between the United States and Austria
March 7, 2022
U.S. Multilateral Leadership on the Crisis in Ukraine
March 5, 2022
U.S.-Djibouti Bi-National Forum
March 2, 2022
Romania Signs the Artemis Accords
March 1, 2022
From the Bureau of Economic Analysis
From the International Trade Administration
Cups and Conversations: How a Coffee Chat Built a Global Networking Powerhouse for Women in Trade
March 7, 2022
Commerce to Lead First Department-Led Trade Mission Since Pandemic
March 2, 2022
New Data Tool Unveiled to Help Keep American Aluminum Industry Competitive
March 1, 2022
From the World Trade Organization
DDG González: We Need a Plan, Not Just a Promise, to Revitalize Trade Cooperation
March 7, 2022
Members Exchange Views on Challenges, Lessons Learnt on Trade in COVID-19-Related Goods
March 4, 2022
WTO to Host Global Supply Chains Forum to Explore Ways of Easing Disruptions to Trade
March 4, 2022
U.S. Is Examining Russia WTO Trade Benefits as Lawmakers Push End
Bloomberg, March 4, 2022
EU Seeks to End Russia's Most-Favored Nation Status at WTO
Bloomberg, March 3, 2022
DG Okonjo-Iweala Issues Statement on Ukraine
March 2, 2022
China-Australia Relations: Canberra to 'Robustly Defend' Itself in WTO Case After Beijing Escalates Tariff Dispute
South China Morning Post, March 2, 2022
Trade Agreements
India, Canada Set for Trade Talks on Fri.
LiveMint, March 7, 2022
S. Korea, Mexico Agree to Resume Talks on Free Trade Deal
The Korean Herald, March 3, 2022
U.S. to Intensify Engagement with Taiwan on Trade Issues: USTR
Focus Taiwan, March 3, 2022
UK and New Zealand Sign Comprehensive Trade Deal
Government of the United Kingdom, February 28, 2022
Federal
How a Ban of Russian Oil Imports Could Affect the U.S. Economy.
The New York Times, March 8, 2022
New U.S. Ambassador Nicholas Burns Arrives in China
Reuters, March 5, 2022
Congress Weighs WTO-Legal Ways to Punish Russia
The Hill, March 5, 2022
Russian Invasion of Ukraine Strains U.S.'s Strategic Ties With India
The Wall Street Journal, March 4, 2022
Biden Expected to Ban Russian Ships From Entering U.S. Ports
The Wall Street Journal
Export Controls Against Russia Add to Uncertainty for Business
The Wall Street Journal, March 2, 2022
US to Compete with China's 'Harmful' Trade Practices Through Domestic Recovery and Allies
South China Morning Post, March 2, 2022
California
Candy Gage is the New STEP Director at GO-Biz
The GO-Biz International Affairs and Trade team announced the hire of Candy Gage as their new Export Program Manager.
For Export Training Network info.
Roiled Shipping Industry Airs Complaints, Solutions at California Confab
Bloomberg, March 3, 2022
Porcari, Cordero & Seroka Cite Collaborations That Reduced Port Delays
American Journal of Transportation, March 2, 2022
More International Articles
War Tearing Trade Apart, Hitting Logistics, Prices and Supply
Bloomberg, March 8, 2022
South Korea's New President to Shape Relations with U.S., North Korea
The Wall Street Journal, March 7, 2022
Xi Says China Can't Rely on World Markets for Food Security
Bloomberg, March 6, 2022
Russian War in World's 'Breadbasket' Threatens Food Supply
The Associated Press, March 6, 2022
Brussels Paves Way to Slap Trade Tariffs on Russia
Politico, March 4, 2022
Ukraine War is Economic Catastrophe, Warns World Bank
BBC, March 4, 2022
Russia's War Hits World Economy With Another Big Inflation Shock
Bloomberg, March 4, 2022
Dock Workers and Shipping Lines Widen Boycott of Russian Trade
Bloomberg, March 4, 2022
China's Covid Stance Has Created a $280 Billion Black Hole for Global Tourism
Bloomberg, March 3, 2022
Singapore Wants US to Focus on Trade Rather Than China Rivalry
American Journal of Transportation, March 3, 2022
Major Freight Forwarders Suspend Russia Services
The Wall Street Journal, March 3, 2022
Taiwan Wants to Join the Quad, Lai Tells Delegation
Taipei Times, March 3, 2022
China Buys Up U.S. Corn, Soybeans as Ukraine War Roils Trade
Bloomberg, March 3, 2022
China Reopening Stocks Jump on Report of Covid Policy Easing
Bloomberg, March 3, 2022
Ukraine War Plunges Auto Makers Into New Supply-Chain Crisis
The Wall Street Journal, March 3, 2022
Improved Russia-China Ties Have Ominous Implications for the U.S.
Bloomberg, March 2, 2022
The Contentious U.S.-China Trade Relationship
Council on Foreign Relations, March 1, 2022
National Edition – available for complimentary further distribution.


CalChamber Policy Briefings



2022 CalChamber Issues Guide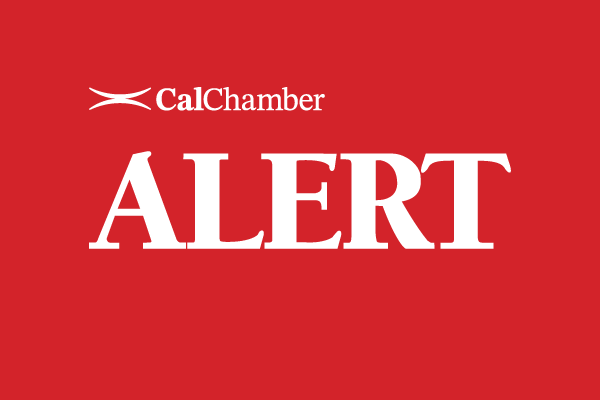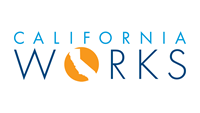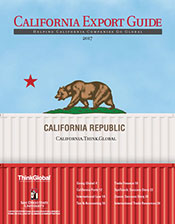 The California Export Guide is published by ThinkGlobal Inc. in partnership with the Center for International Business Education and Research (CIBER) at San Diego State University. The guide provides expert advice and information for exporters.



You can view the entire
Trade Update on our website.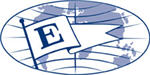 President's Export Award Recipient
Visit CalChamber.com/International for export/import information, trade stats, trade policy, FAQs and more.

Upcoming Events:

Federal Maritime Commission – Maritime Transportation Data Initiative Hearings
Every Tuesday until 4/19/2022

Upcoming U.S. Commercial Service Webinars
November 2021 to Spring 2022



Expo Dubai 2021
10/1/2021 – 3/31/2022
2022 Taiwan Trade Shows
January 2022 – October 2022

Exploiting Deep Reinforcement Learning and Mathematical Optimization for Beyond 5G Wireless Networks Topic:Metaverse and Business app
03/10/2022

India Virtual Trade Mission
03/07/2022 – 03/11/2022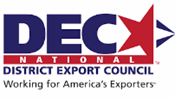 Complying with US Export Controls
03/15/2022-03/18/2022

2022 WUSATA Pavilion at SIAL America
03/22/2022 – 03/24/2022

How to Effectively Manage International Employees
03/24/2022

Trade Mission To Central America 2022
03/27/2022 – 03/28/2022

Cyber Security Business Development Mission to South America
04/05/2022 – 04/08/2022

Opportunities for Textile & Apparel – Central American Free Trade Agreement
04/06/2022

China International Medical Equipment Fair (CMEF)
04/07/2022 – 04/10/2022

30th Annual Africa & Diaspora International Conference
04/28/2022 – 04/30/2022

2022 World Trade Week Southern California: Global Trade: Reconnecting the World
05/05/2022

Trade Mission to South America
5/15/2022 - 5/20/2022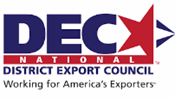 2022 NADEC Annual Export Conference
05/19/2022 – 05/20/2022

Federal Maritime Commission – Maritime Transportation Data Summit
06/01/2022

Concrete Show South East Asia 2022
09/14/2022 - 09/17/2022


California Coalition
for Free Trade
A broad-based group of companies and business organizations working to secure a national free trade agenda.
Join or Learn More
Resources:
California Congressional
Delegation Pictorial Roster
California Congressional
Committee Assignments
California Legislative Pictorial Roster

International Job Positions

Trade Promotion Opportunities

World Trade Organization

PODCAST: The Trade Guys, Center for Strategic and International Studies

PODCAST: Global Translations, Politico
Federal Government:

The White House

Agency Review Teams

The U.S. Senate

The U.S. House of Representatives

U.S. State Department

Tracker: Current U.S. Ambassadors

U.S. Department of Commerce

U.S. Trade Representative

U.S. Small Business Administration

Export-Import Bank of the U.S.
State Government:
Governor

Lieutenant Governor

California State Senate

California State Assembly

California Department of Finance

California Office of the Small Business Advocate (CalOSBA)


GO-Biz Monthly International Trade Newsletter




Free eNewsletters
Receive free eNewsletters to help keep you up to date on the laws affecting you and your business. To subscribe to any of the newsletters, visit this link.

Connect with CalChamber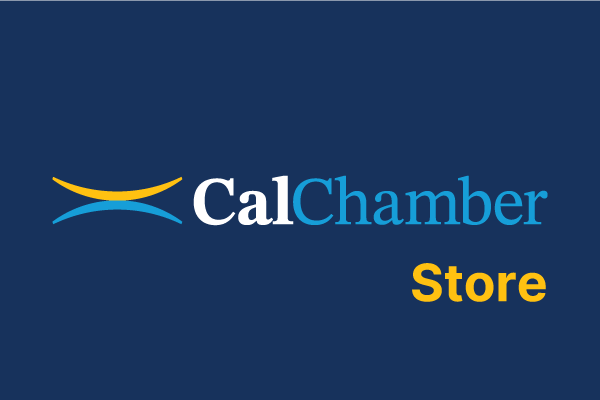 Susanne Stirling, Vice President International Affairs

Nikki Ellis, International Affairs Specialist
Note: This email is being sent to members of the CalChamber Council for International Trade; CalChamber members with international interests; local, binational and American chambers of commerce abroad; the consular corps; California congressional delegation, selected U.S. and California government officials; and representatives of business and trade associations.

In addition, a National edition is available for distribution.
If you would like to be added to the subscriber list for this free e-newsletter, please click here.
To unsubscribe from Trade Update,
please email us.
1215 K Street, Suite 1400
Sacramento, CA 95814
916 444 6670
www.calchamber.com/international international@calchamber.com