Tuesday, July 6, 2021
Featured Headlines
CalChamber Companies in the News
CalChamber Immediate Past Chair, Mark Jansen, in Almonds Swept California Farms. Then the Water Ran Out
The Wall Street Journal, July 6, 2021
Northrop Grumman Receives Six Cogswell Awards for Outstanding Industrial Security Programs
Northrop Grumman, July 6, 2021
Hyatt Regency Koh Samui Marks First Property in Koh Samui, Thailand
Hyatt Newsroom, July 5, 2021
Trade Policy
From the White House
U.S. COVID-19 Global Response and Recovery Framework
July 1, 2021
Statement by President Joe Biden on Today's Agreement of 130 Countries to Support a Global Minimum Tax for the World's Largest Corporations
July 1, 2021
From the GOP House Ways and Means Committee
Brady: OECD/G20 Global Minimum Tax is a Dangerous Economic Surrender
July 1, 2021
USCMA is a Truly Bipartisan Effort
July 1, 2021
One-Year Later: What They're Saying About USMCA
July 1, 2021
From the U.S. Trade Representative
Statement from Ambassador Katherine Tai Commemorating Independence Day
July 4, 2021
USMCA Trade Ministers to Meet in Mexico City
July 4, 2021
Readout of Ambassador Tai's Meeting with Finland Minister for Development Cooperation and Foreign Trade Ville Skinnari
July 1, 2021
Biden Trade Chief Visits Mexico in Bid to Deepen Integration
Bloomberg, July 1, 2021
United States and Taiwan Hold Dialogue on Trade and Investment Priorities
June 30, 2021
The Office of the US Trade Representative and the US Department of Labor Convene Inaugural Meeting of US-Mexico-Canada Agreement's Labor Council
June 29, 2021
Readout of Ambassador Tai's Virtual Meeting with Singapore Trade and Industry Minister Gan Kim Yong
June 29, 2021
From the Department of State
The Eighth U.S.-Tajikistan Annual Bilateral Consultations
July 1, 2021
Mekong-U.S. Partnership Senior Officials' Meeting
June 30, 2021
ASEAN Regional Forum Senior Officials' Meeting
June 30, 2021
The Opening of the Israeli Embassy in the United Arab Emirates
June 29, 2021
From the Bureau of Economic Analysis
U.S. International Trade in Goods and Services, May 2021
July 2, 2021
New Foreign Direct Investment in the United States, 2020
July 1, 2021
U.S. International Investment Position, First Quarter 2021, Year 2020, and Annual Update
June 30, 2021
From the Export-Import Bank of the U.S.
From the World Trade Organization
WTO Issues Updated Edition of "One-Page Case Summaries"
July 6, 2021
Improving Trade Data for COVID-19 Products Key to Better Response Policies: WTO
July 1, 2021
WTO Issues New Update on Trade in Medical Goods in the Context of COVID-19
June 30, 2021
World Bank, IMF, WHO, WTO Heads Call for Urgent Action to Accelerate Global Vaccine Access
June 30, 2021
Trade Agreements
Ukraine, Turkey Agree to Strengthen Industrial Cooperation and Bilateral Trade
Ukrinform, July 6, 2021
Free Trade Agreement Between Serbia and the Eurasian Economic Union to Enter into Force on 10 July
Serbian Monitor, July 5, 2021
Agreement on Global Digital Tax Likely to Boost India-US Trade Negotiations
New Indian Express, July 4, 2021
UK and Singapore Begin Negotiations on Digital Trade Agreement
Illinois News Today, July 3, 2021
Free Trade Agreement Between the United Kingdom and Australia
IWSC, July 2, 2021
42 US Senators Urge Talks on Free Trade Agreement with Taiwan
Taiwan News, July 1, 2021
EU-Republic of Korea Trade Grows Twice as Fast Under Trade Agreement
The European Sting, July 1, 2021
Vietnam, Singapore Begin Negotiations on Digital Trade Agreement
the Diplomat, June 30, 2021
U.S., Taiwan Hold First Trade Talks Since 2016
Politico, June 30, 2021
Israel, UAE Talk About Free Trade Agreement
GOA Chronicle, June 30, 2021
UK Aims to Gain TPP Entry in 2022: Trade Secretary
Nikkei Asian Review, June 29, 2021
Singapore to Ink Free Trade Deal with Latin American Bloc by End of 2021
The Straits Times, June 29, 2021
Federal
The U.S.'s Faltering Commitment to Liberal Trade: The Biden Administration's Lack of Interest in Fast-Track Authority is Telling.
Bloomberg, July 6, 2021
America Now Has a 'One China, One Taiwan' Policy: TIFA and TIPA Will Strengthen It
The Hill, July 6, 2021
Confronting China on trade
The Hill, July 5, 2021
Container Shipping Prices Skyrocket as Rush to Move Goods Picks Up
The Wall Street Journal, July 5, 2021
U.S. Trade Deficit Widened in May as Economic Rebound Fueled Demand for Imports
The Wall Street Journal, July 2, 2021
Biden Names Nominee for US Ambassador to Germany
The Hill, July 2, 2021
U.S. Wins International Backing for Global Minimum Tax
The Wall Street Journal, July 1, 2021
Good Riddance? Fast-Track Fades Away
The Hill, June 30, 2021
In One Chart: GDP Growth by State as COVID Recovery Takes Hold
MarketWatch, June 30, 2021
U.S. Trade Deals Have Added Half a Million Jobs, Agency Says
Bloomberg, June 29, 2021
Americans' Hunger for the World's Goods Drives Global Recovery
The Wall Street Journal, June 28, 2021
California
More International Articles
China's Exports of Coronavirus-Critical Medical Products Nearly Tripled in 2020, with US$105 Billion in Goods Shipped
South China Morning Post, July 2, 2021
EU and U.S. to Discuss Digital Tax Ahead of Bloc's Levy Plan
American Journal of Transportation, July 2, 2021
G20 Finance Ministers and Central Bank Governors Venice Meeting and Side Events
G20 Italy, July 1, 2021
Canada's Future Lies with a Free and Open Indo-Pacific
The Japan Times, July 1, 2021
Germany and Chile Sign Accord to Boost Hydrogen Cooperation
Reuters, June 29, 2021
National Edition – available for complimentary further distribution.


CalChamber Policy Briefings



2021 Business Issues Guide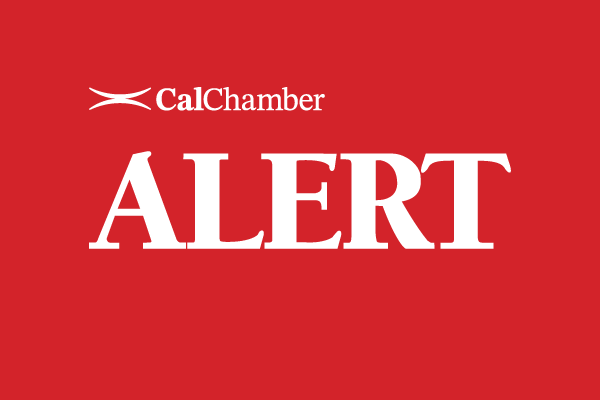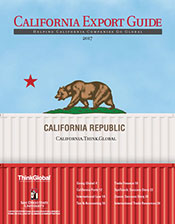 The California Export Guide is published by ThinkGlobal Inc. in partnership with the Center for International Business Education and Research (CIBER) at San Diego State University. The guide provides expert advice and information for exporters.



You can view the entire
Trade Update on our website.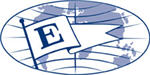 President's Export Award Recipient
Visit CalChamber.com/International for export/import information, trade stats, trade policy, FAQs and more.

Upcoming Events:

2021 SelectUSA Investment Summit
7/7/2021 – 7/11/2021

Sourcing Taiwan Online-Smart Vehicle Supply Chain
7/8/2021



Defense Exhibition Athens 2021: USA Pavilion
07/13/2021 – 07/15/2021

Exporting - What's in It for You?
07/13/2021 - 07/15/2021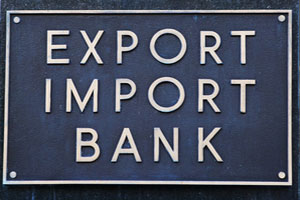 EXIM's 2021 Virtual Annual Conference
9/21/2021 – 9/23-2021

Expo Dubai 2021
10/1/2021 – 3/31/2021

Build Expo Greece 2021
10/15/2021 – 10/17/2021



2021 Select LA Investment Summit
10/20/2021 – 10/21-2021

ISDEF 2021 Israel Defense Expo
11/9/2021-11/11/2021

Smart City Expo World Congress 2021
11/16/2021 – 11/18/2021

12th World Chambers Congress: Dubai 2021
11/23/2021 - 11/25/2021

Athens International Tourism & Culture Expo 2021
11/25/2021 – 11/27/2021


California Coalition
for Free Trade
A broad-based group of companies and business organizations working to secure a national free trade agenda.
Join or Learn More
Resources:
California Congressional
Delegation Pictorial Roster
California Congressional
Committee Assignments
California Legislative Pictorial Roster

International Job Positions

Trade Promotion Opportunities

World Trade Organization

PODCAST: The Trade Guys, Center for Strategic and International Studies

PODCAST: Global Translations, Politico
Federal Government:

The White House

Agency Review Teams

The U.S. Senate

The U.S. House of Representatives

U.S. State Department

U.S. Department of Commerce

U.S. Trade Representative

U.S. Small Business Administration

Export-Import Bank of the U.S.
State Government:
Governor

Lieutenant Governor

California State Senate

California State Assembly

California Department of Finance


GO-Biz Monthly International Trade Newsletter




Free eNewsletters
Receive free eNewsletters to help keep you up to date on the laws affecting you and your business. To subscribe to any of the newsletters, visit this link.

Connect with CalChamber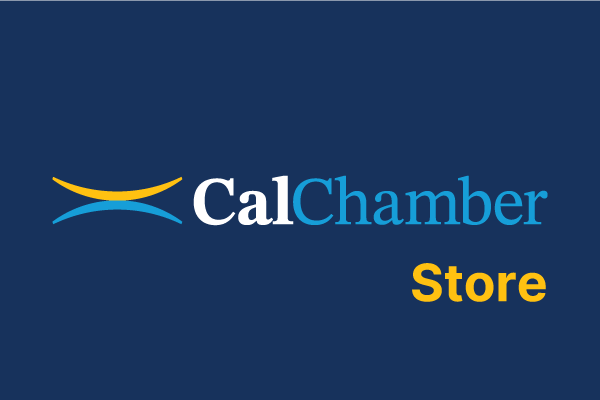 Susanne Stirling, Vice President International Affairs

Nikki Ellis, Assistant, International Affairs
Note: This email is being sent to members of the CalChamber Council for International Trade; CalChamber members with international interests; local, binational and American chambers of commerce abroad; the consular corps; California congressional delegation, selected U.S. and California government officials; and representatives of business and trade associations.

In addition, a National edition is available for distribution.
If you would like to be added to the subscriber list for this free e-newsletter, please click here.
To unsubscribe from Trade Update,
please email us.
1215 K Street, Suite 1400
Sacramento, CA 95814
916 444 6670
www.calchamber.com/international international@calchamber.com