Tuesday, June 22, 2021
Featured Headlines
CalChamber Companies in the News
Rio Tinto to Deploy World's First Fully Autonomous Water Trucks at Gudai-Darri
Rio Tinto, June 22, 2021
Boeing's Largest 737 Max Jet Poised to Take First Flight Friday
American Journal of Transportation, June 17, 2021
Walmart Invests in DroneUp, the Nationwide On-Demand Drone Delivery Provider
Walmart Newsroom, June 17, 2021
Clorox Helps Launch U.S. Plastics Pact Roadmap To 2025, Driving A National Strategy To Achieve Circular Economy Goals
The Clorox Company, June 15, 2021
Trade Policy
From the White House
U.S.-Russia Presidential Joint Statement on Strategic Stability
June 16, 2021
From the House Ways and Means and Senate Finance Committees
House Ways and Means Committee New GSP Bill
House Ways and Means Committee, June 17, 2021
Trade Adjustment Assistance Legislation
House Ways and Means Committee, June 17, 2021
Ways and Means Democrats Introduce Legislation to Reform and Renew Key U.S. Trade Programs
House Ways and Means Committee, June 17, 2021
Strengthening TAA for U.S. Workers Fact Sheet
Wyden, Crapo, Cornyn, Warner, Daines, Stabenow Introduce Bill to Boost Domestic Manufacturing of Semiconductors
Senate Finance Committee, June 17, 2021
Brady Statement on EU Tariffs Agreement
GOP House Ways and Means Committee, June 15, 2021
From the U.S. Department of Commerce
Leslie Kiernan Sworn In As General Counsel for the U.S. Department of Commerce
June 15, 2021
From the U.S. Trade Representative
Joint Public Statement on the Inaugural Meeting of the Environment Committee of the United States-Mexico-Canada Agreement
June 17, 2021
Fact Sheet: U.S. – UK Understanding on a Cooperative Framework for Large Civil Aircrafts
June 17, 2021
Statement by Ambassador Katherine Tai on the US – UK Cooperative Framework on Large Civil Aircrafts
June 17, 2021
Join US – UK Statement on a Cooperative Framework for Large Civil Aircraft
June 17, 2021
Readout of Ambassador Tai's Meeting with the European Parliament Committee on International Trade
June 15, 2021
USTR Announces Joint U.S.-E.U. Cooperative Framework for Large Civil Aircraft
June 15, 2021
From the Export-Import Bank of the U.S.
READOUT: EXIM Advisory Committee Meets to Review Upcoming 2020 Competitiveness Report, Discusses Challenges for U.S. Exporters in Global Export Competition
June 21, 2021
From the International Trade Administration
Exploring the Global Economic Recovery from COVID-19
June 15, 2021
From the World Trade Organization
WTO Members Review CPTPP at 100th Session of Committee on Regional Trade Agreements
June 22, 2021
WTO Launches Call for MSME Stories on "Building Resilience Through Trade During COVID-19"
June 18, 2021
Australia Takes Wine Dispute with China to WTO
Reuters, June 18, 2021
Investment Facilitation Talks Advance, Delve Into Implementation and Technical Assistance
June 17, 2021
DDG Zhang Highlights Role of Trade in Promoting Security, Peace and Development
June 17, 2021
Japan Initiates WTO Dispute Complaint Against Chinese Steel Duties
June 15, 2021
DG Okonjo-Iweala Welcomes Resolution in US-EU Aircraft Subsidy Disputes
June 15, 2021
Trade Agreements
Japan and "Global Britain": Expanding the Trans-Pacific Partnership
Nippon, June 22, 2021
China's Progress on U.S. Trade Deal Slowed Again in May
Bloomberg, June 21, 2021
Canada, Indonesia Launch Trade Pact Talks
Grain News, June 21, 2021
Trade Talks Good News for Taiwan
The Taipei Times, June 20, 2021
UK Aims to Sign Free Trade Deal with New Zealand in August
City A.M., June 18, 2021
EU Says Window Exists to Resolve Northern Ireland Trade Disputes
Bloomberg, June 18, 2021
Australia, Britain Reach Free Trade Deal to Cut Many Tariffs
The North State Journal, June 17, 2021
Bahrain's Prime Minister Meets Boris Johnson with GCC Free Trade Agreement on the Table
N World, June 17, 2021
Prime Minister Jacinda Ardern Courts US to Return to CPTPP
NZ Herald, June 16, 2021
Federal
Chip Shortages Are Starting to Hit Consumers. Higher Prices Are Likely.
The Wall Street Journal, June 21, 2021
U.S.-Mexico Land Border Restrictions Extended Through July 21
The San Diego Union-Tribune, June 21, 2021
Supply Crunch Risks Extending Into 2022, Stoking Inflation
The Wall Street Journal, June 20, 2021
U.S. Plans to Spend Big on Critical Minerals; Choosing Where Isn't Easy
The Wall Street Journal, June 20, 2021
The U.S. and Mexico Must Revamp Institutions Supporting Their Joint Efforts
The Hill, June 19, 2021
Biden's Trade Policy for the Middle Class Takes Shape—And it Begins in Europe
Council on Foreign Relations, June 18, 2021
Lumber Prices Are Falling Fast, Turning Hoarders Into Sellers
The Wall Street Journal, June 15, 2021
California
Southern Connection: Innovation Clusters in Mexico and the Bridge to Silicon Valley
Bay Area Economy, June 2021
More International Articles
APEC November 2021 Meeting to be Virtual
APEC
Qin Gang Set To Be Named China's New Ambassador to U.S., as Veteran Cui Leaves
Reuters, June 22, 2021
Chinese Port Logjam Threatens Christmas Shipping Rush
The Wall Street Journal, June 21, 2021
EU Wants U.S. Metal-Duties Halt by Year-End, Ambassador Says
Bloomberg, June 21, 2021
Cargo Is Piling Up Everywhere, And It's Making Inflation Worse
NPR, June 21, 2021
Canada's Lumber Industry Wants Paid Back
Politico, June 21, 2021
Charting a New Course in US-Africa Relations: The Importance of Learning from Others' Mistakes
Brookings Institute, June 21, 2021
Latin American Firms Debate: U.S. and China?
Latin Trade, June 20, 2021
China Will Face International 'Isolation' If No Cooperation on Coronavirus Origin Probe: Jake Sullivan
Fox News, June 20, 2021
Chile Says Assembly to Draft New Constitution Will Start Work July 4
Reuters, June 20, 2021
The European Union Recommends Opening to Americans to Rescue the Summer
The New York Times, June 18, 2021
China Has Some Advice for the U.S. on Inflation: Remove Tariffs
Bloomberg, June 17, 2021
China Growth Decouples From Credit, With Global Implications
Bloomberg, June 17, 2021
Mexican Economy Grows Nearly 25% in May as Recovery Gathers Steam
Reuters, June 17, 2021
Trade War Costs Global Value Chains 3-5 Years of Growth, UN Says
Bloomberg, June 16, 2021
China's Worse-Than-Suez Ship Delays Set to Widen Trade Chaos
American Journal of Transportation, June 17, 2021
The G7's New Global Infrastructure Initiative
Center for Strategic and International Studies, June 15, 2021
National Edition – available for complimentary further distribution.


CalChamber Policy Briefings



2021 Business Issues Guide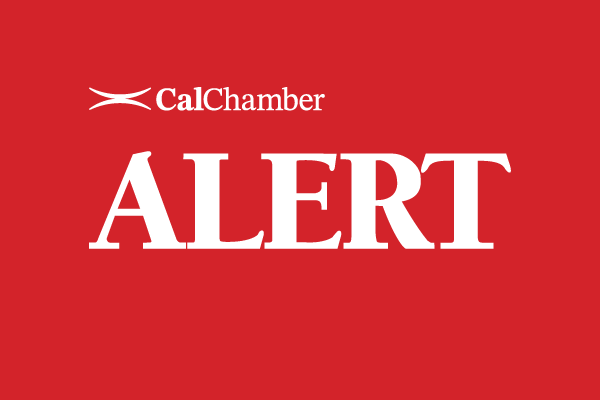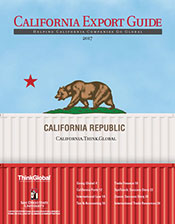 The California Export Guide is published by ThinkGlobal Inc. in partnership with the Center for International Business Education and Research (CIBER) at San Diego State University. The guide provides expert advice and information for exporters.



You can view the entire
Trade Update on our website.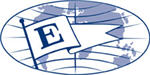 President's Export Award Recipient
Visit CalChamber.com/International for export/import information, trade stats, trade policy, FAQs and more.

Upcoming Events:

Cross-Border E-commerce, Finance Options & Digital Transformation
6/23/2021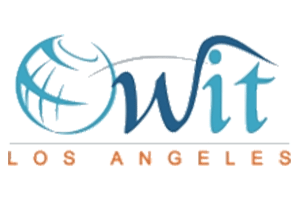 International Trade Update and Business Opportunities for U.S. with Europe, Africa, & Latin America
6/24/202



Uniting US and UK LGBTQ+ Communities: Making Pride Inclusive
6/29/2021

Build Back Better Together: Canada-United States
6/29/2021

Webinar | Making the Most of CIIE
6/29/2021

2021 SelectUSA Investment Summit
7/7/2021 – 7/11/2021

Sourcing Taiwan Online-Smart Vehicle Supply Chain
7/8/2021



Defense Exhibition Athens 2021: USA Pavilion
07/13/2021 – 07/15/2021

Exporting - What's in It for You?
07/13/2021 - 07/15/2021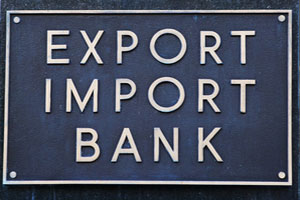 EXIM's 2021 Virtual Annual Conference
9/21/2021 – 9/23-2021

Expo Dubai 2021
10/1/2021 – 3/31/2021

Build Expo Greece 2021
10/15/2021 – 10/17/2021



2021 Select LA Investment Summit
10/20/2021 – 10/21-2021

12th World Chambers Congress: Dubai 2021
11/23/2021 - 11/25/2021

Athens International Tourism & Culture Expo 2021
11/25/2021 – 11/27/2021


California Coalition
for Free Trade
A broad-based group of companies and business organizations working to secure a national free trade agenda.
Join or Learn More
Resources:
California Congressional
Delegation Pictorial Roster
California Congressional
Committee Assignments
California Legislative Pictorial Roster

International Job Positions

Trade Promotion Opportunities

World Trade Organization

PODCAST: The Trade Guys, Center for Strategic and International Studies

PODCAST: Global Translations, Politico
Federal Government:

The White House

Agency Review Teams

The U.S. Senate

The U.S. House of Representatives

U.S. State Department

U.S. Department of Commerce

U.S. Trade Representative

U.S. Small Business Administration

Export-Import Bank of the U.S.
State Government:
Governor

Lieutenant Governor

California State Senate

California State Assembly

California Department of Finance


GO-Biz Monthly International Trade Newsletter




Free eNewsletters
Receive free eNewsletters to help keep you up to date on the laws affecting you and your business. To subscribe to any of the newsletters, visit this link.

Connect with CalChamber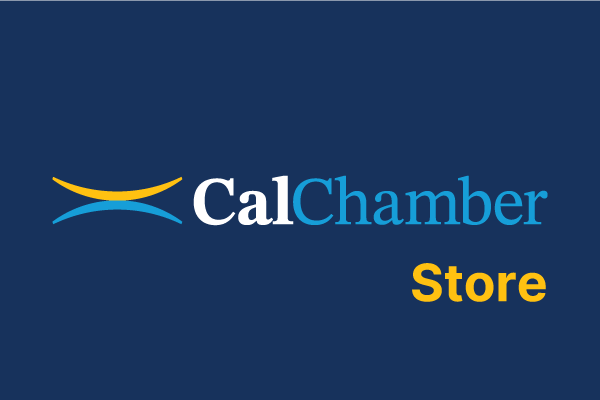 Susanne Stirling, Vice President International Affairs

Nikki Ellis, Assistant, International Affairs
Note: This email is being sent to members of the CalChamber Council for International Trade; CalChamber members with international interests; local, binational and American chambers of commerce abroad; the consular corps; California congressional delegation, selected U.S. and California government officials; and representatives of business and trade associations.

In addition, a National edition is available for distribution.
If you would like to be added to the subscriber list for this free e-newsletter, please click here.
To unsubscribe from Trade Update,
please email us.
1215 K Street, Suite 1400
Sacramento, CA 95814
916 444 6670
www.calchamber.com/international international@calchamber.com