Tuesday, February 23, 2021
Featured Headlines
CalChamber Companies in the News
3M Named as One of the World's Most Ethical Companies by Ethisphere Institute for 8th Consecutive Year
3M, February 23, 2021
Walmart's Mexico Unit Posts 12.2% Rise in 4th Quarter Net Profit
Yahoo Finance, February 18, 2021
Aerojet Rocketdyne Propulsion to Enable NASA Perseverance Rover's Landing on Mars
Aerojet Rocketdyne, February 17, 2021
IBM Commits To Net Zero Greenhouse Gas Emissions By 2030
IBM Newsroom, February 16, 2021
Trade Policy
From the White House
FACT SHEET: The United States-Canada Partnership
February 23, 2021
FACT SHEET: Biden-Harris Administration Increases Lending to Small Businesses in Need, Announces Changes to PPP to Further Promote Equitable Access to Relief
February 22, 2021
Statement by White House Press Secretary Jen Psaki on the Bilateral Virtual Meeting between President Joe Biden and Prime Minister Justin Trudeau
February 20, 2021
Statement by President Joseph R. Biden, Jr. on Introduction of the U.S. Citizenship Act of 2021
February 18, 2021
Readout of President Joseph R. Biden, Jr. Call with Prime Minister Benjamin Netanyahu of Israel
White House, February 17, 2021
From the U.S. Trade Representative
From U.S. Department of Agriculture
Statement on Change to Definition of 'Agricultural Products' in Reporting Trade Data
February 19, 2021
From the U.S. Department of State
U.S.-ROK-Japan Trilateral Meeting on Shared North Korea-Related Challenges
February 18, 2021
Joint Statement by the Secretary of State of the United States of America and the Foreign Ministers of France, Germany, and the United Kingdom
February 18, 2021
Secretary Blinken's Call with Quad Ministers
February 18, 2021
Secretary Antony J. Blinken Remarks to the UN Security Council Briefing on COVID-19 and Vaccine Access
February 17, 2021
From the World Trade Organization
Biden Picks Up Where Trump Left Off in Hard-Line Stances at WTO
Bloomberg, February 22, 2021
New WTO Handbook Sheds Light on the Technical Barriers to Trade Agreement
February 22, 2021
Trade Agreements
China Back as Top India Trade Partner Even as Relations Sour
Bloomberg, February 22, 2021
India Signs Free Trade Pact With Mauritius, The First Of Its Kind With African Nation
Republic World, February 22, 2021
Watch Out EU! UK in Pole Position to Secure Free Trade Deal with India, Says Former MEP
Express UK, February 22, 2021
Australia's Ambassador to the US Calls on Biden to Rejoin Trans=Pacific Partnership
The Epoch Times, February 18, 2021
Ukraine, Japan Start to Negotiate Free Trade Agreement
Kyiv Post, February 18, 2021
India Trade Minister Says Will Work with U.S. on New Trade Package
Reuters, February 17, 2021
The Economic Case For Prioritizing A U.S.-Taiwan Free Trade Agreement
Forbes, February 17, 2021
Federal
How American Free Trade Can Outdo China
The Wall Street Journal, February 22, 2021
Consumer Demand Snaps Back. Factories Can't Keep Up.
The Wall Street Journal, February 22, 2021
Biden May Face an Uphill Task Trying to Form an 'Anti-China Alliance' in Asia
CNBC, February 21, 2021
Joe Biden to Meet Justin Trudeau of Canada after Keystone Pipeline Order
The Guardian, February 20, 2021
Chair Cantwell Announces Subcommittee Leadership for the 117th Congress
U.S. Senate Committee on Commerce, February 19, 2021
Biden Declares 'America Is Back' on International Stage: Live Updates
The New York Times, February 19, 2021
U.S. House Revives Bill to Ban Goods from China's Xinjiang
Reuters, February 18, 2021
U.S. Steps Up Heat on Container Carriers to Ease Port Congestion
Bloomberg, February 18, 2021
Biden Administration Maintains Status Quo on EU Product Tariffs (At Least for Now)
JD Supra, February 16, 2021
California
Port of Oakland Video Signals Change in Port's Future
American Journal of Transportation, February 17, 2021
More International Articles
Chinese Loans to Latin America Plunge as Virus Strains Ties
AP, February 22, 2021
China Urges US to Lift Trade Restrictions, Stop Interference
ABC News, February 22, 2021
New Trade Commissioner for LATAC Announced
Government of the United Kingdom, February 19, 2021
Global Services Economy Moving at Two Speeds as Factories Thrive
The Wall Street Journal, February 19, 2021
EU Trade Chief Warns Biden Over 'Buy American' Push
Politico, February 18, 2021
National Edition – available for complimentary further distribution.


CalChamber Policy Briefings



2021 Business Issues Guide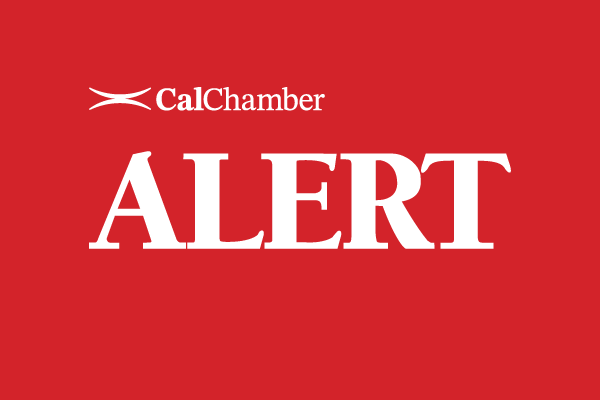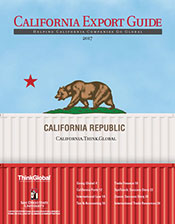 The California Export Guide is published by ThinkGlobal Inc. in partnership with the Center for International Business Education and Research (CIBER) at San Diego State University. The guide provides expert advice and information for exporters.



You can view the entire
Trade Update on our website.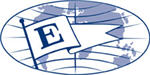 President's Export Award Recipient
Visit CalChamber.com/International for export/import information, trade stats, trade policy, FAQs and more.

Upcoming Events:

Mapping Your Supply Chain is Essential
2/23/2021

California – UK After Brexit: Prospects for Partnership
2/25/2021

PANAMÁ PACÍFICO: SPECIAL ECONOMIC ZONE WHY AMERICAN COMPANIES SHOULD INVEST IN PANAMA
2/25/2021



Invest in Indonesia: Opportunities in Asia's Economic Powerhouse
2/25/21

Hong Kong Economic & Trade Office, San Francisco & WTCLA Webinar
3/1/21

Taiwan Trade Shows 2021
3/01/2021 - 10/30/2021

Cyber Security Trade Mission to South America
3/1/2-2021 - 3/8/2021



Executive Roundtable on China-EU relations, Brexit, and Implications for the United States with Ambassador Declan Kelleher
3/4/2021

Importing Gray Market Goods- The Rules are not Black and White
3/5/2021

Beauty & Personal Care Products – Export Opportunities in Southeast Asia Webinar
3/18/2021

2021 Smart City Summit & Expo, Taiwan
3/23/2021 – 3/26/2021

Cyber Security Business Development Mission to India
04/19/2021 – 04/23/2021

World Trade Week SoCal – Global Trade: The Road to Economic Recovery
5/3/2021 – 5/7/2021




2021 NADEC Virtual EXPORT CONFERENCE
5/26/2021 – 5/27/2021



INTERNATIONAL TRADE EXPO AMCHAM COLOMBIA
06/02/2021 – 06/03/2021
2021 SelectUSA Investment Summit
6/6/2021 – 6/9/2021

Expo Dubai 2021
10/1/2021 – 3/31/2021

2021 Select LA Investment Summit
10/20/2021 – 10/21-2021

12th World Chambers Congress: Dubai 2021
11/23/2021 - 11/25/2021


California Coalition
for Free Trade
A broad-based group of companies and business organizations working to secure a national free trade agenda.
Join or Learn More
Resources:
California Congressional
Delegation Pictorial Roster
California Congressional
Committee Assignments
California Legislative Pictorial Roster

International Job Positions

Trade Promotion Opportunities

PODCAST: The Trade Guys, Center for Strategic and International Studies

PODCAST: Global Translations, Politico
Federal Government:

The White House

Agency Review Teams

The U.S. Senate

The U.S. House of Representatives

U.S. State Department

U.S. Department of Commerce

U.S. Trade Representative

U.S. Small Business Administration

Export-Import Bank of the U.S.
State Government:
Governor

California State Senate

California State Assembly

California Department of Finance


GO-Biz Monthly International Trade Newsletter




Free eNewsletters
Receive free eNewsletters to help keep you up to date on the laws affecting you and your business. To subscribe to any of the newsletters, visit this link.

Connect with CalChamber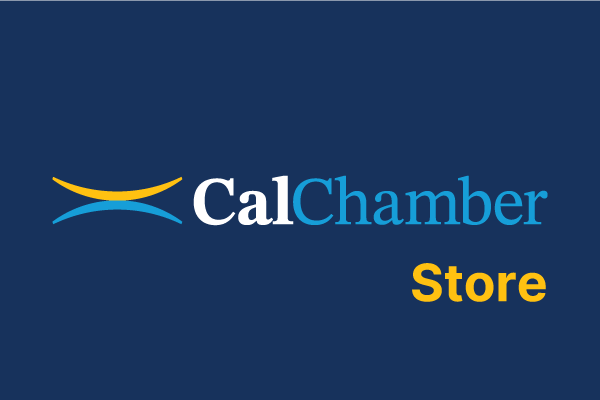 Susanne Stirling, Vice President International Affairs

Nikki Ellis, Assistant, International Affairs
Note: This email is being sent to members of the CalChamber Council for International Trade; CalChamber members with international interests; local, binational and American chambers of commerce abroad; the consular corps; California congressional delegation, selected U.S. and California government officials; and representatives of business and trade associations.

In addition, a National edition is available for distribution.
If you would like to be added to the subscriber list for this free e-newsletter, please click here.
To unsubscribe from Trade Update,
please email us.
1215 K Street, Suite 1400
Sacramento, CA 95814
916 444 6670
www.calchamber.com/international international@calchamber.com