Tuesday, November 3, 2020
Featured Headlines
CalChamber Companies in the News
Amazon Announces First Fulfillment Center in North Dakota
American Journal of Transportation, October 30, 2020
United Airlines Launches World's First Free Transatlantic COVID-19 Testing Pilot
United, October 29, 2020
CalChamber Member IBM's Unique Partnership in Australia Will Foster the Next Generation of Cyber Security Experts
IBM Newsroom, October 28, 2020
Wonderful Pistachios Achieves Billion-Dollar Brand Milestone
Wonderful, October 27, 2020
Trade Policy
From the White House
Memorandum on Protecting Jobs, Economic Opportunities, and National Security for All Americans
October 31, 2020
Put the American People First, Not China
October 30, 2020
Proclamation to Modify Duty-Free Treatment Under the Generalized System of Preferences and for Other Purposes
October 30, 2020
The Great American Recovery: Third Quarter GDP Blows Past Expectations
October 29, 2020
From the U.S. Department of Commerce
Secretary Ross Touts Record GDP Growth with Florida Business Leaders
October 30, 2020
From the U.S. Trade Representative
USTR Announces GSP Enforcement Action, Country Successes, and New Eligibility Reviews
October 30, 2020
United States and European Union Hold Third Joint Committee Meeting under Bilateral Agreement on Prudential Measures Regarding Insurance and Reinsurance
October 30, 2020
Statement from the Office of the U.S. Trade Representative on the WTO Director-General Selection Process
October 28, 2020
From the U.S. Department of State
The United States Partners with Australia and Japan to Expand Reliable and Secure Digital Connectivity in Palau
October 29, 2020
2020 Indo-Pacific Business Forum Promotes Free and Open Indo-Pacific
October 29, 2020
Secretary Pompeo Travels to Vietnam To Demonstrate Support for a Strong, Prosperous, and Independent Vietnam
October 29, 2020
United States – Iceland Memorandum for Economic Cooperation
October 28, 2020
Inaugural United States-Thailand Energy Policy Dialogue Joint Press Statement
October 28, 2020
Secretary Michael R. Pompeo Travels to Indonesia To Underscore Shared Vision of a Free and Open Indo-Pacific Region
October 28, 2020
Secretary Pompeo Travels to Maldives to Announce New U.S. Presence in Key Indo-Pacific Nation
October 28, 2020
From the Export-Import Bank of the U.S.
EXIM Director Pryor Participates in Global Trade Review's GTR U.S. 2020 Virtual Conference
November 3, 2020
EXIM Establishes New Tied Aid Credit Fund Procedures
October 30, 2020
EXIM Further Extends COVID-19 Temporary Relief Measures Through April 30, 2021
October 30, 2020
EXIM Chairman Reed and Senior Officials Participate in 2020 Indo-Pacific Business Forum to Promote Two-Way Trade and Investment Throughout the Region
October 29, 2020
EXIM and USA Healthcare Alliance Announce Memorandum of Understanding at 2020 Indo-Pacific Business Forum
October 29, 2020
EXIM Chairman Kimberly Reed Meets With State Counsellor of Myanmar Aung San Suu Kyi to Discuss Economic Development and Job Creation
October 27, 2020
From the World Trade Organization
Hong Kong, China Initiates Dispute Complaint Against US Origin Marking Requirements
November 3, 2020
DDG Wolff: Pandemic Crisis Highlights Need for Enhanced Cooperation
November 3, 2020
DDG Wolff Underlines Central Role of SPS Agreement in Facilitating Trade in Safe Food
November 2, 2020
DDG Wolff Urges Start of "Serious Discussion" on WTO Reforms
October 30, 2020
Anti-Dumping Committee Holds First 2020 Meeting
October 28, 2020
Trade Agreements
EU, UK so Far Fail to Bridge Gaps to Secure Trade Deal
Reuters, November 3, 2020
UK and Kenya Secure a Trade Agreement
UK Government, November 3, 2020
Negotiations on the UK's Future Trading Relationship with the US: Update
UK Parliament, November 2, 2020
From Strength to Strength: Kenya-US Partnership from AGOA to FTA
The Star, November 1, 2020
Free Trade Agreement Talks Continue Between Thailand and EU
The Thaiger, October 31, 2020
Colombia Approves Trade Agreement with the United Kingdom
Fresh Plaza, October 30, 2020
Free Trade Deal Between EU, Canada Produces Win-Win Results in Past 3 Yrs
XinhuaNet, October 30, 2020
Zambian Cabinet Approves Ratification of African Free Trade Agreement
XinhuaNet, October 27, 2020
Federal
US Construction Spending Up Again, Rises 0.3% in September
AP, November 2, 2020
U.S. Manufacturing Gauge Expands at Fastest Pace Since 2018
Bloomberg, November 2, 2020
Rapid Harvest Means Export Tailwinds for American Farmers
Bloomberg, October 30, 2020
Gross Domestic Product, Third Quarter 2020 (Advance Estimate)
Bureau of Economic Analysis, October 29, 2020
A Biden Win Could Renew A Democratic Split on Trade
The New York Times, October 28, 2020
U.S. Goods-Trade Gap Unexpectedly Narrows on Drop in Imports
Bloomberg, October 28, 2020
Year-to-Date Visits to the US from People on Student Visas and Other Travelers
International Trade Administration, October 2020
California
CalChamber Best Business Votes 2020
CalChamber, October 23, 2020
More International Articles
China
China to Halt Key Australian Imports in Sweeping Retaliation
American Journal of Transportation, November 3, 2020
Here's What Economists are Saying about China's New 5-Year Plan
American Journal of Transportation, October 29, 2020
China Focuses on Building its Own Core Tech as U.S. Curbs Supply
Bloomberg, October 29, 2020
Pompeo's 'Strong Remarks' are Needed to Send a Message to China, says Former Indian Ambassador
CNBC, October 28, 2020
China-Australia Relations: What Has Happened Over the Last Six Months?
South China Morning Post, October 28, 2020
Data Show Chinese Students are Steering Clear of the US
Quartz, October 28, 2020
Taiwanese Growth Rebounds on Export Boom and Domestic Stimulus
American Journal of Transportation, October 30, 2020
Transatlantic Trade War Brews as EU Eyes Nov. 10 Tariff Strike
Bloomberg, October 30, 2020
Swiss Debut Tunnel for Shipping Goods From Rotterdam to Genoa
Bloomberg, October 29, 2020
ECB Signals Further Stimulus Ahead to Prop Up Struggling Economy
The Wall Street Journal, October 29, 2020
Surge in Virus Threatens to Reverse Global Economic Rebounds
AP, October 28, 2020
Mexico's Exports Grow in September for 4th Month, but at Slower Pace
XinhuaNet, October 27, 2020
Peru's Machu Picchu Reopening Sunday After Pandemic Closure
AP, October 27, 2020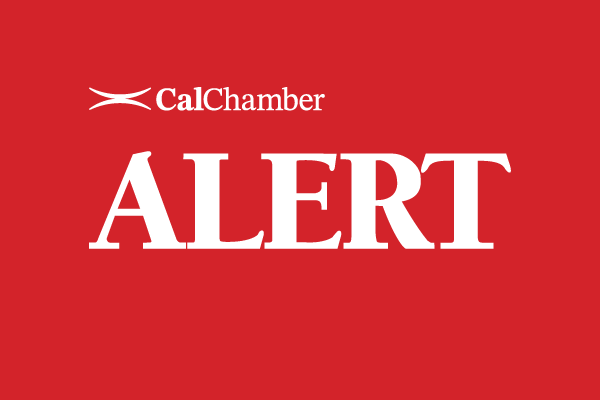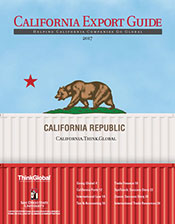 The California Export Guide is published by ThinkGlobal Inc. in partnership with the Center for International Business Education and Research (CIBER) at San Diego State University. The guide provides expert advice and information for exporters.



You can view the entire
Trade Update on our website.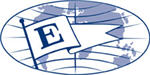 President's Export Award Recipient
Visit CalChamber.com/International for export/import information, trade stats, trade policy, FAQs and more.

Upcoming Events:

Webinar: Three-Part International Market Research Webinar
11/3/2020

2020 HR Symposium: Virtual Experience
11/5/2020 - 11/6/2020

Webinar: Road-to Virtual Trade Expo of Indonesia
11/5/2020
Hong Kong International Wine & Spirits Fair 2020
11/5/2020 – 11/7/2020
China International Import Expo (CIIE)
11/5/2020 – 11/10/2020

Webinar: A Path to Boost International Trade between Brazil and California
11/10/2020 – 11/11/2020

Indonesia's First and Biggest Virtual Exhibition
11.10.2020 - 11/16/2020
Trade Mission: Business Opportunities n the Caribbean
11/15/2020 – 11/20/2020
Smart City Expo World Congress
11/17/2020

Webinar: California-Colombia Trade and Investment Week
11/17/2020 – 11/19/2020

Taiwan Trade Shows 2021
3/01/2021 - 10/30/2021
2021 SelectUSA Investment Summit
6/6/2021 – 6/9/2021

Expo Dubai 2021
10/1/2021 – 3/31/2021

12th World Chambers Congress: Dubai 2021
11/23/2020 - 11/25/2020


California Coalition
for Free Trade
A broad-based group of companies and business organizations working to secure a national free trade agenda.
Join or Learn More
Resources:
California Congressional
Delegation Pictorial Roster
California Congressional
Committee Assignments
California Legislative Pictorial Roster

International Job Positions

Trade Promotion Opportunities

PODCAST: The Trade Guys, Center for Strategic and International Studies

PODCAST: Global Translations, Politico
Federal Government:
The White House

The U.S. Senate

The U.S. House of Representatives

U.S. State Department

U.S. Department of Commerce

U.S. Trade Representative
State Government:
Governor

California State Senate

California State Assembly

California Department of Finance


GO-Biz Monthly International Trade Newsletter




Free eNewsletters
Receive free eNewsletters to help keep you up to date on the laws affecting you and your business. To subscribe to any of the newsletters, visit this link.

Connect with CalChamber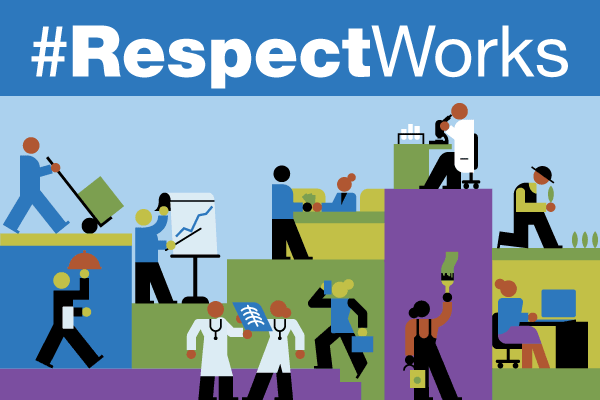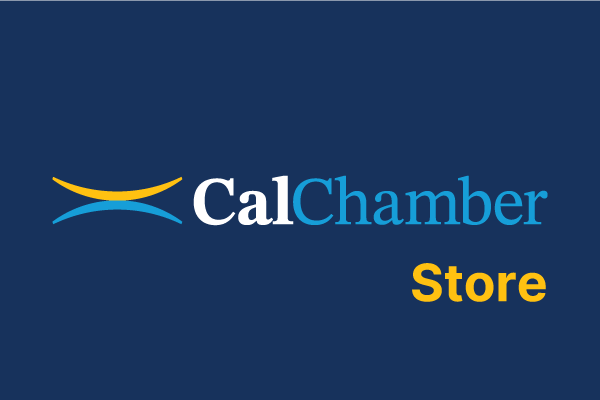 Susanne Stirling, Vice President International Affairs

Nikki Ellis, Assistant, International Affairs
Note: This email is being sent to members of the CalChamber Council for International Trade; CalChamber members with international interests; local, binational and American chambers of commerce abroad; the consular corps; California congressional delegation, selected U.S. and California government officials; and representatives of business and trade associations.

If you would like to be added to the subscriber list for this free e-newsletter, please click here.
To unsubscribe from Trade Update,
please email us.
1215 K Street, Suite 1400
Sacramento, CA 95814
916 444 6670
www.calchamber.com/international international@calchamber.com