Tuesday, December 3, 2019
Featured Headlines
CalChamber Companies in the News
7 CalChamber Member Companies Land on Best Places to Work
in Sacramento List
CalChamber, December 3, 2019
Charles Schwab to Buy TD Ameritrade in a $26 Billion All-Stock Deal
CNBC, November 25, 2019
14 CalChamber Member Companies Recognized as Best Places
to Work in San Diego
CalChamber, November 25, 2019
UPS: The First Drone Airlines Takes Off
Latin Trade, November 21, 2019
Trade Policy
From the White House
Statement by the President on S. 1838, the "Hong Kong Human
Rights and Democracy Act of 2019" (the "Act")
November 27, 2019
From the U.S. Department of Commerce
Joint Communique from the U.S.-Brazil CEO Forum
November 25, 2019
U.S. International Trade Commission Affirmative Injury Vote
Reinforces Commerce's Tomato Suspension Agreement
November 22, 2019
Travel and Tourism Sector Supports 7.8 Million Jobs and Accounts
for 2.8% of U.S. GDP in 2018
November 20, 2019
From the U.S. Trade Representative
United States Wins for the Sixth Time in Airbus Subsidies Dispute
December 2, 2019
Conclusion of USTR's Investigation Under Section 301
into France's Digital Services Tax
December 2, 2019
United States Trade Representative Moves Forward on Its
Investigation Under Section 301 into France's Digital Services Tax
November 27, 2019
United States and South Korea Reach Agreement on Guaranteed
Market Access for American Rice
November 19, 2019
From the U.S. Department of State
Diplomatic Realism, Restraint and Respect in Latin America
December 2, 2019
Europe Must Put Security First with 5G
December 2, 2019
On the New EU Leadership Assumption of Office
December 1, 2019
From the International Trade Administration
FDI in Agribusiness: Feeding the U.S. Economy
November 21, 2019
From the World Trade Organization
U.S. May Increase Tariffs After WTO Rejects EU Claims Over Airbus
Reuters, December 2, 2019
Now Is a Good Time to Modernize the WTO
The Wall Street Journal, December 1, 2019
30 Years of the Trade Policy Review Mechanism
November 27, 2019
Agriculture Meeting Marks "Turning Point" As Negotiations
Enter Decisive Stage
November 26, 2019
DDG Wolff: WTO Can Play a Role in Supporting a Circular Economy
November 25, 2019
Trade Agreements
Japan Should Think Twice on RCEP
China Global Television Network, December 2, 2019
Second Phase of China-Pakistan Free Trade Deal in Effect
Anadolu Agency, December 2, 2019
Brexit Gives Us the Chance to Trade with New and Old Friends,
Starting with Japan
The Telegraph, November 30, 2019
What's at Stake and at Risk in U.S.-Japan Trade Talks
Bloomberg, November 20, 2019
Australia, U.S. to Cooperate on Critical Minerals, Rare Earths
Reuters, November 19, 2019
Federal
Tariffs Will Boost Prices on Toys and Smartphones
– But Not Until Next Year
Los Angeles Times, November 27, 2019
U.S. Firms Pull Back on Investment
The Wall Street Journal, November 24, 2019
Committee on Foreign Investment in the United States Annual Report to Congress
U.S. Department of the Treasury, November 22, 2019
Trump Can No Longer Impose 'Section 232' Auto Tariffs After Missing Deadline
Reuters, November 18, 2019
California
California's Working Landscape Makes $333-Billion Impact
on State Economy
Fox and Hounds, November 26, 2019
Commentary:
California Trade Mission to Mexico Sows Seeds for Mutual Benefits
by Lt. Governor Eleni Kounalakis and Visit California's Caroline Beteta
The San Diego Union-Tribune, November 21, 2019
More International Articles
China
Trump Says China Trade Deal May Have
to Wait Amid Sticking Points in Talks
Reuters, December 3, 2019
Here's What Happens to Markets If
U.S. Tariffs on China Kick in Dec. 15
Bloomberg, December 2, 2019
China Hints U.S. Blacklist Imminent
in Threat to Trade Talks
Bloomberg, December 2, 2019
Trump Says New U.S. Law on Hong Kong
Doesn't Help China Trade Talks
Reuters, December 2, 2019
Many Firms Have No Contingency Plans
Should U.S.-China Trade War Worsen
Fox Business, December 2, 2019
China to Raise Penalties on IR Theft
in Trade War Compromise
Bloomberg, November 24, 2019
China's New $21 Billion High-Tech
Manufacturing Fund Likely to Rankle U.S.
The Wall Street Journal, November 20, 2019
U.S., China Said to Tie Tariff Relief
to Failed Deal from May
Bloomberg, November 19, 2019
'No Such Thing as Too Many Cooks':
Freeland and Champagne to Balance Crucial Canada-U.S. Relationship
The Hill Times, December 2, 2019
Europe Needs to Adopt a Harder Line on Relations with China,
Former Envoy Says
South China Morning Post, December 1, 2019
Leaked Papers Hint at Post-Brexit Trade Priorities for UK, U.S.
Politico, November 28, 2019
I Led One of the Happiest Countries in the World.
Here's What Other Democracies Could Learn From Our Model
Time, November 27, 2019
Brazil-China 2019 Trade Expected to Surpass $105 Billion
Reuters, November 21, 2019
Share Trade Update: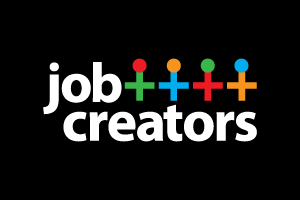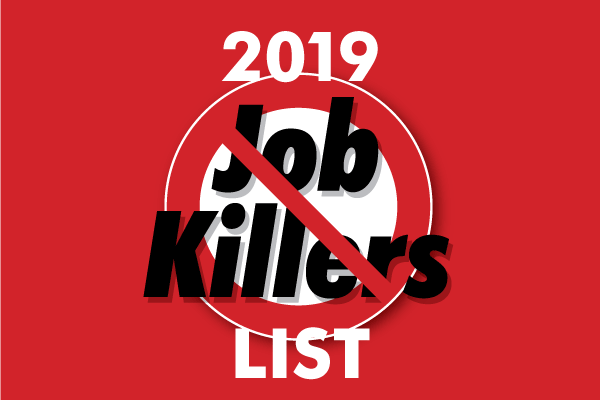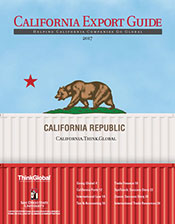 The California Export Guide is published by ThinkGlobal Inc. in partnership with the Center for International Business Education and Research (CIBER) at San Diego State University. The guide provides expert advice and information for exporters.



You can view the entire
Trade Update on our website.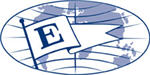 President's Export Award Recipient
Visit CalChamber.com/International for export/import information, trade stats, trade policy, FAQs and more.

Upcoming Events:
Navigating U.S. - Mexico - Canada Agreement for the Automotive Industry
12/4/2019

Regulation and Innovation of Plastic Use in the European Union
12/4/2019

USTDA Brazil Smart Grid Technical Visit
12/5/2019

Exporting Mechanics Webinar Series II: ECCN Classification Numbers
12/10/2019

WIT-LA's WIT-mas Around the World
12/11/2019

Exporting Mechanics Webinar Series II: Commodity Jurisdiction
1/14/2019

U.S. Dept. of Commerce Certified Trade Mission to India - U.S. Electrical & Electronics
1/16/2019

Port of Los Angles: State of the Port
1/16/2020 - 1/17/2020

Exporting Mechanics Webinar Series II: Drop Shipments and Transactions
2/18/2020

Exporting Mechanics Webinar Series II:Cultural Sensitivity Program
3/10/2019

2nd Medical Device Research and Development Summit (MDR&R)
3/23/2020

Exporting Mechanics Webinar Series II: ACE Export Reports for Compliance
4/14/2019

2020 SelectUSA Investment Summit
6/1/2020 - 6/3/2020

Construction Indonesia 2020 - Construction and Concrete Show
9/16/2020-9/18/2020



California Coalition
for Free Trade
A broad-based group of companies and business organizations working to secure a national free trade agenda.
Join or Learn More

Resources:
California Congressional
Delegation Pictorial Roster
California Congressional
Committee Assignments
California Legislative Pictorial Roster

International Job Positions

Trade Promotion Opportunities
Federal Government:
The White House

The U.S. Senate

The U.S. House of Representatives

U.S. State Department

U.S. Department of Commerce

U.S. Trade Representative
State Government:
Governor

California State Senate

California State Assembly

California Department of Finance




California STEP Grant FY 2018




Free eNewsletters
Receive free eNewsletters to help keep you up to date on the laws affecting you and your business. To subscribe to any of the newsletters, visit this link.

Connect with CalChamber
Note: This email is being sent to members of the CalChamber Council for International Trade; CalChamber members with international interests; local, binational and American chambers of commerce abroad; the consular corps; California congressional delegation, selected U.S. and California government officials; and representatives of business and trade associations.

If you would like to be added to the subscriber list for this free e-newsletter, please click here.
To unsubscribe from Trade Update,
please email us.
1215 K Street, Suite 1400
Sacramento, CA 95814
916 444 6670
www.calchamber.com/international international@calchamber.com