Tuesday, October 4, 2022
Featured Headlines
U.S.-Pacific Partnership
USTDA Announces Expansion
Plans in the Pacific Islands
U.S. Trade and Development Agency, September 30, 2022
Declaration on U.S.-Pacific Partnership
White House, September 29, 2022
FACT SHEET: President Biden Unveils First-Ever Pacific Partnership Strategy
White House, September 29, 2022
FACT SHEET: Roadmap for a 21st-Century U.S.-Pacific Island Partnership
White House, September 29, 2022
---
Solomon Islands Signs U.S.-Pacific Partnership Statement in About-Face
Nikkei Asia, October 1, 2022
US Strikes Partnership Deal with Pacific Island Leaders at Historic Summit
The Guardian, September 29, 2022
CalChamber Companies in the News
Bank of America Doubles MDI Deposits with Additional $100 Million to Support Minority Small Business Owners, Communities
Bank of America Newsroom, October 4, 2022
U.S. Department of State Launches Partnership with Google in Indonesia and Vietnam, Pilots Media Literacy and Google Startup Academy Programs at American Spaces
U.S. Department of State, October 3, 2022
BNSF to Build $1.5 Billion Facility in Barstow, Calif., to Handle Container Traffic
Trains, October 1, 2022
PRIDE Industries Recognized as a 2022 Leading Disability Employer by the National Organization on Disability
Pride Industries, September 30, 2022
Illumina Launches More Powerful Gene Sequencer
The Wall Street Journal, September 29, 2022
China Airlines Finalizes Landmark Order for Up to 24 Boeing 787 Dreamliners
Boeing Mediaroom, September 28, 2022
Trade Policy
From the White House
Readout of President Biden's call with Prime Minister Kishida of Japan
October 4, 2022
FACT SHEET: U.S.-Israel Strategic High-Level Dialogue on Technology
September 30, 2022
Readout of Vice President Harris's Meeting with President Yoon of the Republic of Korea
September 29, 2022
Readout of Vice President Harris's Meeting with Japanese Business Executives
September 28, 2022
From the U.S. Department of Commerce
U.S. Department of Commerce Appoints First Members to Industrial Advisory Committee
September 29, 2022
Remarks by Deputy Secretary of Commerce Don Graves at the AmCham Romania Celebration
September 28, 2022
From the U.S. Trade Representative
Readout of Ambassador Katherine Tai's Meeting with United Kingdom Secretary of State for International Trade Kemi Badenoch
September 29, 2022
The Office of the U.S. Trade Representative, Department of Commerce and Small Business Administration Convene the 11th United States-European Union Small- and Medium-Sized Enterprise Workshop
September 28, 2022
From the U.S. Department of State
Secretary Blinken Travels to Chile to Advance our Enduring Partnership
October 4, 2022
Secretary Blinken Travels to Bogota to Advance the U.S.-Colombia Partnership
October 3, 2022
From the International Trade Administration
A Mission to Explore Southeast Asia's Hot Healthcare Market
September 28, 2022
From the Export-Import Bank of the U.S.
Export-Import Bank of the United States Advisory Committee Convenes First Meeting of 2022-2023 Term
September 30, 2022
From the Bureau of Economic Analysis
U.S. International Investment Position, 2nd Quarter 2022
September 28, 2022
From the World Trade Organization
WTO, WCO Publication Looks at How New Technologies Can Assist Cross-Border Trade
October 3, 2022
Working Party Welcomes Strong Commitment by Timor-Leste to Join WTO in 2023
September 30, 2022
Public Forum Session Highlights Importance of Youth Engagement in Trade and Peacebuilding
September 30, 2022
Put Landmark Fisheries Subsidies Agreement into Motion, Governments Urged at Public Forum
September 28, 2022
Trade Agreements
Trans-Pacific Trade Pact Members Split Over China's Bid to Join
Financial Review, October 4, 2022
Mexico to Extend Talks with U.S. Over Energy, Hails 'Productive' Dialogue
Reuters, October 3, 2022
IPEF Confidentiality Rules Revealed
Politico, October 3, 2022
Liz Truss Allies Say US Trade Deal Could Be Back on the Table Within Months as Joe Biden Faces Hammering from 'Anglophile' Republicans in Mid-Terms
Daily Mail, October 2, 2022
Ahead of Trade Deal, U.K. Firms Urge India to Unravel 'Frustrating' Red Tape
The Hindu, October 2, 2022
Sri Lanka 'in a Hurry' to Resume China Free-Trade Deal Talks to Get 'Back on the Radar' After Recent Unrest
South China Morning Post, September 30, 2022
Costa Rica to Suspend Tariff Benefits for Panamanian Products Amid Trade Dispute
Reuters, September 29, 2022
Biden Faces South Korea Backlash Over New EV Tax-Credit Rules
The Wall Street Journal, September 28, 2022
Israel-South Korea Free Trade Deal to Take Effect Dec. 1
Reuters, September 28, 2022
Federal
Blinken to Woo Latin America's New Leftist Leaders, Reassert US Commitment
Voice of America, October 2, 2022
How Russian Timber Bypasses U.S. Sanctions by Way of Vietnam
The Washington Post, October 1, 2022
America's Pacific Island Comeback
The Wall Street Journal, September 29, 2022
Factbox: Latest on Ratification Status of U.S. Railroad Unions to Avert Strike
Reuters, September 29, 2022
Drought-Hit Mississippi River Puts US Farm Trade Flow at Risk
Bloomberg, September 28, 2022
US Goods-Trade Gap Narrows to Smallest Since October 2021
Bloomberg, September 28, 2022
U.S. Showers Diplomatic Attention on Small Pacific Island Nations
The Wall Street Journal, September 28, 2022
Kamala Harris Criticizes China's 'Disturbing Behavior,' Provocations Toward Taiwan
Reuters, September 27, 2022
US Expected to Publish Privacy Shield Executive Order Next Week
Politico, September 27, 2022
California
Is California's Economy Headed for Recession?
CalMatters, October 2, 2022
US/Digital: EU Opens New Office in San Francisco to Reinforce its Digital Diplomacy
European Union External Action, September 1, 2022
More International Articles
Cargo Shipowners Cancel Sailings as Global Trade Flips From Backlogs to Empty Containers
The Wall Street Journal, October 2, 2022
How SCO's Growing Credibility Reflects the Emerging Multipolar World Order
South China Morning Post, October 2, 2022
Global Food Crisis Demands Support For People, Open Trade, Bigger Local Harvests
IMF, September 30, 2022
South Korea September Exports Grow at Slowest Pace in Almost Two Years
Reuters, September 30, 2022
UK Becomes Net Electricity Exporter for First Time in 12 Years
Bloomberg, September 29, 2022
UK, U.S. Trade Officials Discuss Challenges Posed by China
Reuters, September 29, 2022
Britain Wants Closer Ties with Indo-Pacific Region – Foreign Minister
Reuters, September 29, 2022
Developing Countries Face Stiff Economic Headwinds, World Bank Chief Says
The Wall Street Journal, September 28, 2022
EU Considers Ban on Shipping Russian Oil as Part of Price Cap
Bloomberg, September 28, 2022
What to Know About Bolsonaro-Lula Showdown in Brazil
Bloomberg, September 27, 2022
Harris Says Japan Plays 'Critical Role' in Chips Supply Chain
Bloomberg, September 27, 2022
Lost at Sea: EU States' €20 Billion Giveaway to the Shipping Industry
Hellenic Shipping News, September 26, 2022
Maquiladoras, Mexico's Engine of Trade, Driven to Navigate Evolving Demand
Federal Reserve Bank of Dallas, Third Quarter 2022


CalChamber Policy Briefings



2022 CalChamber Issues Guide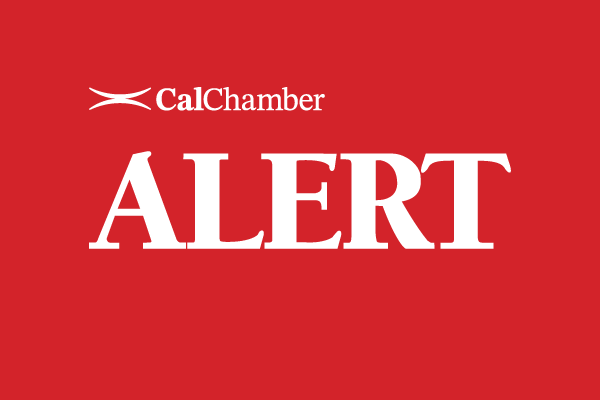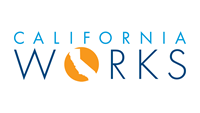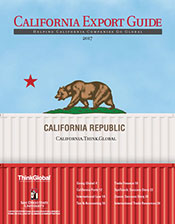 The California Export Guide is published by ThinkGlobal Inc. in partnership with the Center for International Business Education and Research (CIBER) at San Diego State University. The guide provides expert advice and information for exporters.

You can view the entire
Trade Update on our website.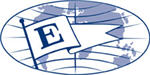 President's Export Award Recipient
Visit CalChamber.com/International for export/import information, trade stats, trade policy, FAQs and more.

Upcoming Events:

Fundamentals of Importing Webinar
10/04/2022

Arabian Adventures with the Los Altos Chamber of Commerce
10/04/2022 - 10/11/2022

Automated Commercial Environment (ACE) Exports Compliance Webinar
10/05/2022 - 10/06/2022

Taiwan Expo USA 2022 at Washington D.C.
10/12/2022 - 10/14/2022



37th Trade Expo Indonesia (Virtual and In-Person)
10/19/2022 - 12/19/2022

Singapore Week of Innovation and Technology (SWITCH)
10/25/2022 - 10/28/2022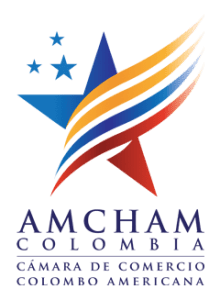 AmCham Colombia Annual Business Encounter 2022
10/27/2022

43rd World Congress of Vine and Wine
10/31/2022 - 11/04/2022

Women in Tech Trade Mission to Europe
10/30/2022 - 11/05/2022

ICT and Clean Technology Trade Mission to Serbia and Montenegro
10/31/2022 - 11/04/2022

Aerospace and Defense Trade Mission to the Middle East
11/06/2022 - 11/11/2022

EXPORTING 101: Pathways to Developing International Markets
11/09/2022

U.S. Pavilion at Formnext 2022
11/15/2022 - 11/18/2022

Beijing International Life and Health Industry Expo and World Life Science Project Fair
11/25/2022

USDA Accepting Applications for Spain and Portugal Trade Mission
11/29/2022 - 12/02/2022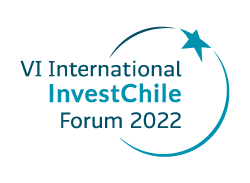 VI International InvestChile Forum 2022
12/05/2022 – 12/07/2022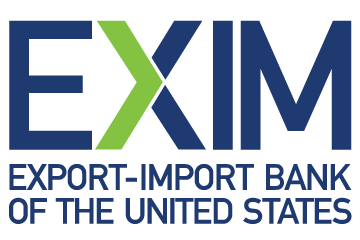 U.S. EXIM Bank 2022 Annual Conference
12/13/2022

EXPORTING 101: Pathways to Developing International Markets
02/22/2023

Trade Winds Southeast Asia!
03/15/2023 - 03/17/2023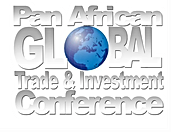 11th Annual Pan African Global Trade and Investment Conference
04/26/2023 - 04/30/2023



California Coalition
for Free Trade
A broad-based group of companies and business organizations working to secure a national free trade agenda.
Join or Learn More
Resources:
California Congressional
Delegation Pictorial Roster
California Congressional
Committee Assignments
California Legislative Pictorial Roster

International Job Positions

Trade Promotion Opportunities

World Trade Organization

PODCAST: The Trade Guys, Center for Strategic and International Studies

PODCAST: Global Translations, Politico
Federal Government:

The White House

Agency Review Teams

The U.S. Senate

The U.S. House of Representatives

U.S. State Department

Tracker: Current U.S. Ambassadors

U.S. Department of Commerce

U.S. Trade Representative

U.S. Small Business Administration

Export-Import Bank of the U.S.

Political Appointee Tracker
State Government:
Governor

Lieutenant Governor

California State Senate

California State Assembly

California Department of Finance

California Office of the Small Business Advocate (CalOSBA)
GO-Biz Monthly International Trade Newsletter



California Secretary of State Initiative and Referendum Status




Free eNewsletters
Receive free eNewsletters to help keep you up to date on the laws affecting you and your business. To subscribe to any of the newsletters, visit this link.

Connect with CalChamber

Susanne Stirling, Vice President International Affairs

Nikki Ellis, International Affairs Specialist
Note: This email is being sent to members of the CalChamber Council for International Trade; CalChamber members with international interests; local, binational and American chambers of commerce abroad; the consular corps; California congressional delegation, selected U.S. and California government officials; and representatives of business and trade associations.

In addition, a National edition is available for distribution.
If you would like to be added to the subscriber list for this free e-newsletter, please click here.
To unsubscribe from Trade Update,
please email us.
1215 K Street, Suite 1400
Sacramento, CA 95814
916 444 6670
www.calchamber.com/international international@calchamber.com