Tuesday, October 11, 2022
Featured Headlines
CalChamber Companies in the News
Bank of America and UK Fintech, Banked Ltd Expand Pay by Bank to Euro Currency Payments
Bank of America, October 10, 2022
CalChamber Member Pepsi First in Line for Tesla Semi Truck Deliveries Starting in December
CBT News, October 10, 2022
Wells Fargo, Elevate Team Up to Boost Access to Clean, Affordable Energy and Jobs
Wells Fargo Newsroom, October 7, 2022
Chevron, CalBio Expand Partnership on Dairy Biomethane Fuel Projects
Chevron, October 6, 2022
IBM to Unveil $20 Billion Investment as Biden Visits N.Y. Campus
Bloomberg, October 6, 2022
Fresno State Celebrates Grand Opening of Lynda and Stewart Resnick Student Union with Ceremonial Ribbon Cutting
The Wonderful Company, October 4, 2022
Trade Policy
From the White House
Statement by President Joe Biden on Breakthrough Diplomacy in the Middle East
October 11, 2022
Readout of President Joe Biden's Call with President Michel Aoun of Lebanon
October 11, 2022
FACT SHEET: Biden-⁠Harris Administration Delivers on Strengthening America's Cybersecurity
October 11, 2022
Readout of President Joe Biden's Call with President Volodymyr Zelenskyy of Ukraine
October 10, 2022
Readout of President Joe Biden's Call with Chancellor Olaf Scholz of Germany
October 9, 2022
FACT SHEET: President Biden Signs Executive Order to Implement the European Union-U.S. Data Privacy Framework
October 7, 2022
From the U.S. Department of Commerce
Commerce Implements New Export Controls on Advanced Computing and Semiconductor Manufacturing Items to the People's Republic of China (PRC)
Bureau of Industry and Security, October 7, 2022
Readout of Secretary Raimondo's Meeting with UK State Secretary for International Trade Badenoch
October 7, 2022
U.S.-UK Joint Statement: New Comprehensive Dialogue on Technology and Data and Progress on Data Adequacy
October 7, 2022
Announcing the National Strategy for U.S. Leadership in Advanced Manufacturing
October 7, 2022
Statement from U.S. Secretary of Commerce Gina Raimondo on Enhancing Safeguards for United States Signals Intelligence Activities Executive Order
October 7, 2022
Manufacturing Opens More Doors to Women
October 6, 2022
Registration Open for SelectUSA Investment Summit, Taking Place Next May at National Harbor
October 5, 2022
From the U.S. Trade Representative
USTR Tai Says Biden Administration Not Swapping Trade Deals for Industrial Policy
Reuters, October 7, 2022
From the U.S. Department of State
Building Economic Inclusion via the Blue Economy Program
October 7, 2022
Launch of the U.S.-UK Comprehensive Dialogue on Technology and Data
October 7, 2022
Los Angeles Declaration on Migration and Protection Lima Ministerial Meeting
October 6, 2022
Secretary Blinken Leads U.S. Delegation to the 52nd Organization of American States General Assembly in Lima, Peru
October 6, 2022
The U.S.-Peru Relationship
October 5, 2022
Secretary Blinken's Meeting with Chilean President Boric
October 5, 2022
From the Bureau of Economic Analysis
From the World Trade Organization
Colombia Triggers Appeal Arbitration in WTO French Fry Dispute
Bloomberg, October 10, 2022
Members Brainstorm on Initiating "Second Wave" of WTO Fisheries Subsidies Talks
October 10, 2022
Brazil Seeks to Join Agreement on Trade in Civil Aircraft
October 10, 2022
DDG Paugam on World Cotton Day: WTO Must Help Cotton-Producing Countries Tackle Current Crises
October 7, 2022
DG Okonjo-Iweala: Let WTO Be an Institution People Can Trust to Deliver in Difficult Times
October 6, 2022
Members Accept Third Korean-US Request for More Time to Settle Washers Safeguard Dispute
October 5, 2022
Trade Agreements
India, Taiwan Should Finalise Free Trade Agreement Soon: Taiwanese Envoy
NDTV, October 9, 2022
CPTPP Members Vow to Deepen Co-Ops in Digital, Green Economy
Xinhua News, October 9, 2022
Japan Says Britain May Join Trans-Pacific Free Trade Pact This Year
Kyodo News, October 8, 2022
Britain, India Wrangle Over Trade Deal as Deadline Looms
Reuters, October 7, 2022
Top Democrat Neal Seeks to Reboot US-EU Trade Talks
Bloomberg, October 6, 2022
Malaysia Becomes 9th Country to Ratify 11-Member CPTPP Pact
Nikkei Asia, October 5, 2022
Federal
Biden Re-evaluating U.S. Relationship with Saudis After OPEC Decision -Official
Reuters, October 11, 2022
Under New Order, Europeans Can Complain to U.S. About Data Collection
The New York Times, October 7, 2022
Port Union Shouldn't Cling to an Inefficient Past
Bloomberg, October 7, 2022
U.S. Restricts Semiconductor Exports in Bid to Slow China's Military Advance
The Wall Street Journal, October 7, 2022
Risk of Nuclear 'Armageddon' is at its Highest in 60 Years, Biden Says
Los Angeles Times, October 7, 2022
We Can't Stand Still: The Benefits of Trade for America
U.S. Chamber, October 7, 2022
2024 Presidential Elections in US, Taiwan Could Help Spur Trade Deal, Says Former State Department Official
South China Morning Post, October 6, 2022
Small Businesses Getting Squeezed Out in Push for Warehouse Space
The Wall Street Journal, October 5, 2022
U.S. Electric-Vehicle Tax Breaks Rile Asian, European Allies
The Wall Street Journal, October 4, 2022
California
Are Visa Approval Delays Keeping Free-Spending International Tourists From Visiting L.A.?
Los Angeles Times, October 6, 2022
LAX Solicits Proposals for Massive Cargo Redevelopment
Freight Waves, October 6, 2022
New California Law Designed to Rein in Detention and Demurrage Charges
Freight Waves, October 5, 2022
More International Articles
Taiwanese Companies in China Flocking to Southeast Asia: Survey
Nikkei Asia, October 8, 2022
Bad News for Global Trade as South Korea Posts Worst Goods Deficit Ever
Bloomberg, October 6, 2022
Global Economy Could Lose $4 Trillion in Output, IMF Chief Warns
Bloomberg, October 6, 2022
Europe is Quietly Launching a New Political Club — with Hopes Brexit Turmoil Can Be Forgiven
CNBC, October 6, 2022
OPEC+ to Cut Oil Production by 2 Million Barrels Per Day to Shore Up Prices, Defying U.S. Pressure
CNBC, October 5, 2022
Russian Launches to Space from US, 1st Time in 20 Years
The Associated Press, October 5, 2022


CalChamber Policy Briefings



2022 CalChamber Issues Guide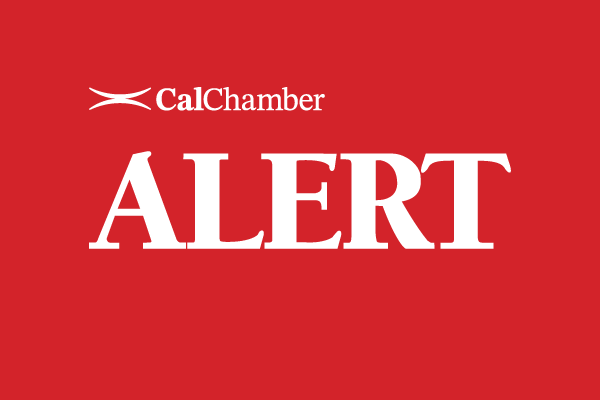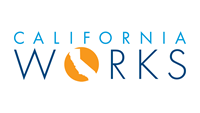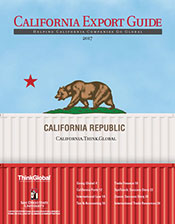 The California Export Guide is published by ThinkGlobal Inc. in partnership with the Center for International Business Education and Research (CIBER) at San Diego State University. The guide provides expert advice and information for exporters.

You can view the entire
Trade Update on our website.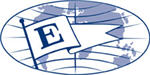 President's Export Award Recipient
Visit CalChamber.com/International for export/import information, trade stats, trade policy, FAQs and more.

Upcoming Events:

Arabian Adventures with the Los Altos Chamber of Commerce
10/04/2022 - 10/11/2022

Automated Commercial Environment (ACE) Exports Compliance Webinar
10/05/2022 - 10/06/2022

Taiwan Expo USA 2022 at Washington D.C.
10/12/2022 - 10/14/2022



37th Trade Expo Indonesia (Virtual and In-Person)
10/19/2022 - 12/19/2022



Building a Green Sustainable Society through California-Japan Collaboration
10/20/2022

Singapore Week of Innovation and Technology (SWITCH)
10/25/2022 - 10/28/2022

Webinar: "From Local to Global" National Disability Employment Awareness Month Event
10/26/0222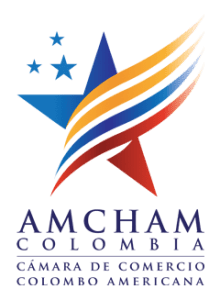 AmCham Colombia Annual Business Encounter 2022
10/27/2022

43rd World Congress of Vine and Wine
10/31/2022 - 11/04/2022

Women in Tech Trade Mission to Europe
10/30/2022 - 11/05/2022

ICT and Clean Technology Trade Mission to Serbia and Montenegro
10/31/2022 - 11/04/2022

Aerospace and Defense Trade Mission to the Middle East
11/06/2022 - 11/11/2022

2022 ASEAN Dried Fruit & Nut Inbound Mission to NM/CA
11/07/022 - 11/11/2022

EXPORTING 101: Pathways to Developing International Markets
11/09/2022

Asia Summit on Global Health
11/10/2022 - 11/11/2022

U.S. Pavilion at Formnext 2022
11/15/2022 - 11/18/2022

Beijing International Life and Health Industry Expo and World Life Science Project Fair
11/25/2022

USDA Accepting Applications for Spain and Portugal Trade Mission
11/29/2022 - 12/02/2022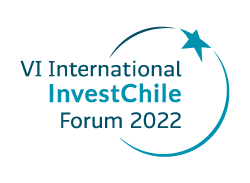 VI International InvestChile Forum 2022
12/05/2022 – 12/07/2022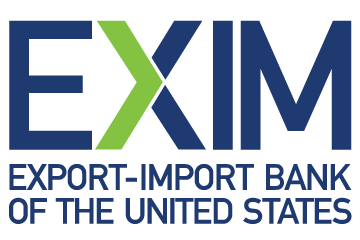 U.S. EXIM Bank 2022 Annual Conference
12/13/2022

Arab Health
01/20/2023 - 02/02/2023
China Clean Beauty Trade Mission
02/21/2023 - 02/22/2023

EXPORTING 101: Pathways to Developing International Markets
02/22/2023

Avalon 2023 California Pavilion
02/28/2023 - 03/05/2023

Trade Winds Southeast Asia!
03/15/2023 - 03/17/2023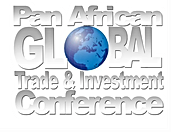 11th Annual Pan African Global Trade and Investment Conference
04/26/2023 - 04/30/2023



California Coalition
for Free Trade
A broad-based group of companies and business organizations working to secure a national free trade agenda.
Join or Learn More
Resources:
California Congressional
Delegation Pictorial Roster
California Congressional
Committee Assignments
California Legislative Pictorial Roster

International Job Positions

Trade Promotion Opportunities

World Trade Organization

PODCAST: The Trade Guys, Center for Strategic and International Studies

PODCAST: Global Translations, Politico
Federal Government:

The White House

Agency Review Teams

The U.S. Senate

The U.S. House of Representatives

U.S. State Department

Tracker: Current U.S. Ambassadors

U.S. Department of Commerce

U.S. Trade Representative

U.S. Small Business Administration

Export-Import Bank of the U.S.

Political Appointee Tracker
State Government:
Governor

Lieutenant Governor

California State Senate

California State Assembly

California Department of Finance

California Office of the Small Business Advocate (CalOSBA)
GO-Biz Monthly International Trade Newsletter



California Secretary of State Initiative and Referendum Status




Free eNewsletters
Receive free eNewsletters to help keep you up to date on the laws affecting you and your business. To subscribe to any of the newsletters, visit this link.

Connect with CalChamber

Susanne Stirling, Vice President International Affairs

Nikki Ellis, International Affairs Specialist
Note: This email is being sent to members of the CalChamber Council for International Trade; CalChamber members with international interests; local, binational and American chambers of commerce abroad; the consular corps; California congressional delegation, selected U.S. and California government officials; and representatives of business and trade associations.

In addition, a National edition is available for distribution.
If you would like to be added to the subscriber list for this free e-newsletter, please click here.
To unsubscribe from Trade Update,
please email us.
1215 K Street, Suite 1400
Sacramento, CA 95814
916 444 6670
www.calchamber.com/international international@calchamber.com