Tuesday, September 6, 2022
Featured Headlines
IPEF Talks this Thursday and Friday in Los Angeles
U.S. Business Leader Outlines
Hopes for IPEF Ministerial
Politico, September 6, 2022
(New Zealand) Trade and Agriculture Minister to Visit USA to Deepen Bilateral and Regional Cooperation
Mirage News, September 5, 2022
IPEF Ministers to Begin Economic
Rules-Making Talks in U.S.
The Japan Times, September 4, 2022
Piyush Goyal to Attend IPEF Meet,
Strengthen Trade Ties with the US
Hindustan Times, September 3, 2022
Japan, U.S. Affirm Cooperation
or IPEF Ministerial Talks
Nippon, September 1, 2022
CalChamber Companies in the News
Leisure Travel Demand Fuels Hyatt's Rooms Growth in Asia Pacific
Hyatt Newsroom, September 6, 2022
CVS Health to Acquire Signify Health
CVS Health, September 5, 2022
Toyota Triples Planned Investment to $3.8 Billion in U.S. Battery Plant
Reuters, August 31, 2022
Walmart Invites Canadian eCommerce Companies To Expand on Its U.S. Online Marketplace
WalMart, August 30, 2022
Trade Policy
From the White House
President Biden Announces Key Nominees (Including Ambassadors to Estonia and Timor-Leste)
September 2, 2022
Readout of Vice President Harris's Meeting with Vice President Osinbajo of Nigeria
September 2, 2022
Statement by Press Secretary Karine Jean-Pierre on the First U.S.-Pacific Island Country Summit
September 2, 2022
Readout of the Meeting of the United States, Japanese and Republic of Korea Trilateral National Security Advisors
September 1, 2022
President Biden Announces Appointments to the President's National Infrastructure Advisory Council
August 31, 2022
From the U.S. Department of Commerce
Commerce Secretary Embraces a Beefier Industrial Policy to Combat China and Russia
The Wall Street Journal, September 6, 2022
Readout of Secretary Raimondo's Meeting with Japan's Minister for Foreign Affairs Yoshimasa Hayashi
September 6, 2022
Biden Administration Releases Implementation Strategy for $50 Billion CHIPS for America program
September 6, 2022
From the U.S. Trade Representative
USTR Receives Requests for Continuation of China 301 Tariffs
September 2, 2022
Readout of Ambassador Katherine Tai's Call with European Commission Executive Vice President Valdis Dombrovskis
September 1, 2022
Readout of Ambassador Katherine Tai's Meeting with Japan Minister of Economy, Trade, and Industry Nishimura Yasutoshi
August 31, 2022
From the U.S. Department of State
Statement on the Passing of President Mikhail Gorbachev
August 31, 2022
Ninth U.S.-Vietnam Asia-Pacific Dialogue
August 30, 2022
From the Export-Import Bank of the U.S.
Export-Import Bank of the United States Releases July 2022 Small Business Authorization Data
September 1, 2022
READOUT: Export-Import Bank of the United States Chair Reta Jo Lewis Meets with Minister of Communities and Territories, Oleksiy Chernyshov and Ukrainian Ambassador Oksana Markarova
August 31, 2022
From the World Trade Organization
Argentina Initiates WTO Dispute Complaint Targeting Peruvian Duties on Biodiesel Imports
September 6, 2022
Integrate Trade into Climate Strategies, DG Okonjo-Iweala Says at Africa Adaptation Summit
September 5, 2022
EU Says U.S. Electric Vehicle Tax Credit Could Break WTO Rules
AgriNews, September 4, 2022
WTO Panel Halts Canada's Canola Seed Spat With China
Law360, September 1, 2022
Trade Agreements
How a US-EU Trade Agreement Could Improve the Economy, Increase Jobs, and Strengthen Democracy
Brookings Institute, September 6, 2022
International Trade Committee to Examine Benefits of Trans-Pacific Trade Bloc Membership
UK Parliament, September 5, 2022
Diwali Deadline of India-UK Trade Agreement Not to be Missed: Commerce Secretary
Live Mint, September 4, 2022
Why Haven't Philippines, Myanmar Followed Indonesia and Ratified the RCEP Trade Deal?
South China Morning Post, September 4, 2022
The GCC-Singapore Free Trade Agreement: Opportunities for Gulf Businesses in ASEAN
ASEAN Briefing, September 2, 2022
UAE Aims to Finalise Free Trade Deal with Turkey in Coming Weeks, Official Says
Reuters, September 1, 2022
A Special Trade Relationship?: A Free Trade Agreement Between the United States and the United Kingdom Looks Unlikely, But They Should Find Common Ground in a Progressive Alliance.
Foreign Policy, August 31, 2022
Indonesia and the United Arab Emirates Conclude Trade Pact
ASEAN Briefing, August 30, 2022
Biden Could Reduce Inflation, Mitigate a Recession, and Strengthen Democracy with a New EU-US Trade Agreement
Brookings Institute, August 30, 2022
Federal
John Sullivan, Ambassador to Russia, Departs Post
Politico, September 4, 2022
US Allows Trump-Era China Tariffs to Continue Pending Review
Bloomberg, September 2, 2022
A US Freight Rail Crisis Threatens More Supply Chain Chaos
Wired, August 30, 2022
California
East Coast, Texas Ports Gain as Retailers Skirt Pacific Gridlock
American Journal of Transportation, September 1, 2022
More International Articles
S. Korean Trade Minister Arrives in U.S. for Talks on Inflation Reduction Act
Yonhap News Agency, September 6, 2022
India's Trade Worries Grow as Exports Contract Marginally, Imports Surge
The Economic Times, September 4, 2022
South Korea Vows Action on Falling China Exports After Posting Record Trade Deficit in August
South China Morning Post, September 3, 2022
Japan Warns of Action as Yen Slides to 24-Year Low
Reuters, September 2, 2022
A Global Economic Crisis Like 2008 is Looming, but World Seems Unprepared: Former Deputy WTO Director-General
Global Times, September 2, 2022
UK Slips Behind India to Become World's Sixth Biggest Economy
Bloomberg, September 2, 2022
China's Economy Won't Overtake the U.S., Some Now Predict
The Wall Street Journal, September 2, 2022
Global Bonds Tumble Into Their First Bear Market in a Generation
Bloomberg, September 2, 2022
EU Will Propose Crisis Tool for Supply Chain Emergencies
Bloomberg, September 1, 2022
As the U.S. Dollar Surges, American Buyers Splurge on European Homes
The Wall Street Journal, September 1, 2022
The War in Ukraine is an Opportunity to Upgrade the Transatlantic Architecture. Here's How.
Atlantic Council, August 31, 2022
Chile's Millennial President Is a New Kind of Leftist Leader
Time, August 31, 2022


CalChamber Policy Briefings



2022 CalChamber Issues Guide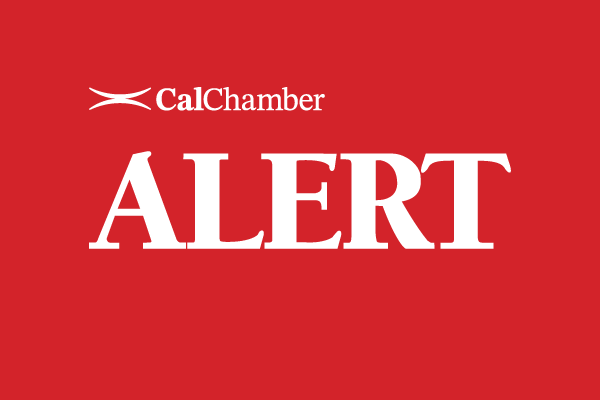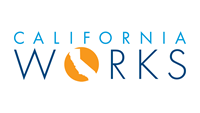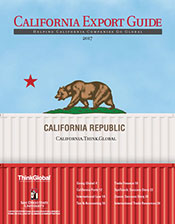 The California Export Guide is published by ThinkGlobal Inc. in partnership with the Center for International Business Education and Research (CIBER) at San Diego State University. The guide provides expert advice and information for exporters.

You can view the entire
Trade Update on our website.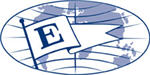 President's Export Award Recipient
Visit CalChamber.com/International for export/import information, trade stats, trade policy, FAQs and more.

Upcoming Events:

2022 Taiwan Trade Shows
January 2022 – October 2022

Concrete Show South East Asia 2022
09/14/2022 - 09/17/2022

National Association of District Export Councils: Untangling the Supply Chain: A bird's eye view of the current situation, its challenges, and the way forward
09/14/2022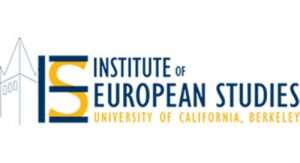 British Politics After Boris Johnson
09/19/2022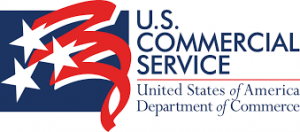 Discover Global Markets: The Blue Economy: A New Age in Ocean Technology, Sustainability and Logistics
09/20/2022 - 09/22/2022


British Politics After PM Boris Johnson Luncheon in Sacramento
09/22/2022

Cal-Mex Aerospace Expo
09/22/2022

Arabian Adventures with the Los Altos Chamber of Commerce
10/04/2022 - 10/11/2022

Automated Commercial Environment (ACE) Exports Compliance Webinar
10/05/2022 - 10/06/2022

Singapore Week of Innovation and Technology (SWITCH)
10/25/2022 - 10/28/2022

43rd World Congress of Vine and Wine
10/31/2022 - 11/04/2022

Women in Tech Trade Mission to Europe
10/30/2022 - 11/05/2022

ICT and Clean Technology Trade Mission to Serbia and Montenegro
10/31/2022 - 11/04/2022

Aerospace and Defense Trade Mission to the Middle East
11/06/2022 - 11/11/2022

EXPORTING 101: Pathways to Developing International Markets
11/09/2022

U.S. Pavilion at Formnext 2022
11/15/2022 - 11/18/2022

Beijing International Life and Health Industry Expo and World Life Science Project Fair
11/25/2022

USDA Accepting Applications for Spain and Portugal Trade Mission
11/29/2022 - 12/02/2022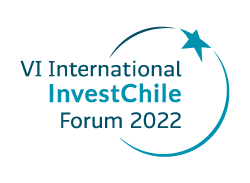 VI International InvestChile Forum 2022
12/05/2022 – 12/07/2022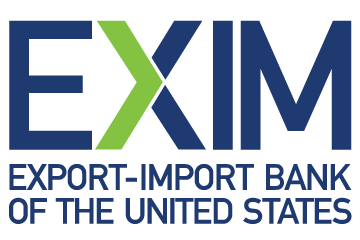 U.S. EXIM Bank 2022 Annual Conference
12/13/2022

EXPORTING 101: Pathways to Developing International Markets
02/22/2023



California Coalition
for Free Trade
A broad-based group of companies and business organizations working to secure a national free trade agenda.
Join or Learn More
Resources:
California Congressional
Delegation Pictorial Roster
California Congressional
Committee Assignments
California Legislative Pictorial Roster

International Job Positions

Trade Promotion Opportunities

World Trade Organization

PODCAST: The Trade Guys, Center for Strategic and International Studies

PODCAST: Global Translations, Politico
Federal Government:

The White House

Agency Review Teams

The U.S. Senate

The U.S. House of Representatives

U.S. State Department

Tracker: Current U.S. Ambassadors

U.S. Department of Commerce

U.S. Trade Representative

U.S. Small Business Administration

Export-Import Bank of the U.S.

Political Appointee Tracker
State Government:
Governor

Lieutenant Governor

California State Senate

California State Assembly

California Department of Finance

California Office of the Small Business Advocate (CalOSBA)
GO-Biz Monthly International Trade Newsletter



California Secretary of State Initiative and Referendum Status




Free eNewsletters
Receive free eNewsletters to help keep you up to date on the laws affecting you and your business. To subscribe to any of the newsletters, visit this link.

Connect with CalChamber

Susanne Stirling, Vice President International Affairs

Nikki Ellis, International Affairs Specialist
Note: This email is being sent to members of the CalChamber Council for International Trade; CalChamber members with international interests; local, binational and American chambers of commerce abroad; the consular corps; California congressional delegation, selected U.S. and California government officials; and representatives of business and trade associations.

In addition, a National edition is available for distribution.
If you would like to be added to the subscriber list for this free e-newsletter, please click here.
To unsubscribe from Trade Update,
please email us.
1215 K Street, Suite 1400
Sacramento, CA 95814
916 444 6670
www.calchamber.com/international international@calchamber.com