Tuesday, September 20, 2022
Featured Headlines
CalChamber Companies in the News
Boeing Forecasts Middle East Fleet to More Than Double by 2041 to Serve Passenger and Cargo Demand
Boeing Mediaroom, September 19, 2022
CalChamber Member Blue Diamond Awarded $45 Million to Expand Climate Smart Orchard Programs
CalChamber, September 15, 2022
United and Emirates Expand Market Presence Through New Agreement
United Mediaroom, September 14, 2022
Holiday Planning Kicks Off at (CalChamber Member) UPS as it Aims to Hire More Than 100,000 Workers
NPR, September 10, 2022
Trade Policy
From the White House
Bidearrn-Harris Administration Announces CHIPS for America Leadership
September 20, 2022
Joint Statement on Atlantic Cooperation
September 20, 2022
President Biden Announces Key Nominees (Including Ambassadors to Montenegro and the UAE)
September 16, 2022
Readout of U.S.-Colombia High-Level Roundtable
September 16, 2022
Remarks by President Biden and President Ramaphosa of the Republic of South Africa Before Bilateral Meeting
September 16, 2022
Executive Order on Ensuring Robust Consideration of Evolving National Security Risks by the Committee on Foreign Investment in the United States
September 15, 2022
Remarks by Vice President Harris Before Multilateral Meeting with Caribbean Leaders
September 15, 2022
FACT SHEET: U.S. Actions to Promote Caribbean Energy Security, Access to Finance, and Food Security
September 15, 2022
From the U.S. Department of Commerce
Readout of Secretary Raimondo's Meeting with Philippine Secretary of Trade and Industry Alfredo Pascual
September 20, 2022
Statement from U.S. Secretary of Commerce Gina M. Raimondo on Responsible Advancement of U.S. Competitiveness in Digital Assets Report Release
September 16, 2022
From the U.S. Trade Representative
Telephonic Press Briefing with Ambassador Katherine Tai, United States Trade Representative
September 19, 2022
AEM-USTR Consultation Joint Media Statement
September 19, 2022
United States and Paraguay Convene First Trade and Investment Council
September 16, 2022
USTR Announces Fiscal Year 2023 WTO Tariff-Rate Quota Allocations for Refined and Specialty Sugar
September 16, 2022
Trilateral Joint Statement from the Trade and Labour Ministers of the United States, Japan, and the European Union on the International Labour Organization's Global Forced Labour Estimates
September 15, 2022
United States Announces Successful Resolution of Rapid Response Labor Mechanism Matter at Manufactures VU Automotive Components Facility in Mexico
September 14, 2022
Readout of Ambassador Katherine Tai's Meeting with European Commission Executive Vice President Valdis Dombrovskis
September 14, 2022
U.S. Trade Chief Tai, EU's Dombrovskis to Keep Talking on EV Tax Credits
Reuters, September 14, 2022
Readout of the U.S. Presidential Delegation's Meeting with Kenyan President Ruto
September 13, 2022
From the U.S. Department of State
Secretary Antony J. Blinken Remarks at the Strengthening Atlantic Cooperation Ministerial Meeting
September 20, 2022
First Meeting of Artemis Accords Signatories
September 19, 2022
Deputy Secretary Sherman's Participation in Second U.S.-Switzerland Strategic Partnership Dialogue
September 16, 2022
Joint Statement on the Signing of the Bilateral Memorandum of Understanding on Strategic Partnership between the United States and the Hashemite Kingdom of Jordan
September 16, 2022
Joint Statement on the Third U.S.-Turkey Strategic Mechanism Dialogue
September 15, 2022
Second Anniversary of the Signing of the Abraham Accords
September 15, 2022
U.S. Engagement in the Pacific Islands: 2022 Pacific Islands Conference of Leaders
September 13, 2022
From the International Trade Administration
Commerce Official Visits Singapore to Engage Key Stakeholders, Promote US-Indo Pacific Trade Ties
September 15, 2022
From the World Trade Organization
U.S., Others Press India for Answers at WTO on Ag Export Bans, Use of 'Peace Clause'
Insider Trade, September 16, 2022
Agriculture Meeting Highlights Food Security, Urgency of Implementing MC12 Outcomes
September 15, 2022
E-commerce Talks Resume Following Summer Break, Mauritius Joins the Initiative
September 15, 2022
WTO, OECD to Redouble Collaborative Efforts in Addressing Challenges of the Global Commons
September 13, 2022
Trade Agreements
Israel, Bahrain Start Free Trade Agreement Talks
Reuters, September 20, 2022
Britain's Truss Doesn't Expect UK-US Trade Deal Anytime Soon
The Associated Press, September 20, 2022
Is Biden's Indo-Pacific Economic Initiative A Trade Deal By Stealth? India's Actions Suggest So
Forbes, September 19, 2022
India-France-Australia Trilateral to Focus on Securing Supply Chains
Business Standard, September 19, 2022
Australia-Asia Ties Get a Boost Through Rejigged ASEAN Trade Deal
Financial Review, September 18, 2022
Full Ratification of RCEP Expected in Near Future as Mega Trade Deal Manifests as Linchpin for Global Growth
Global Times, September 18, 2022
RCEP Lays Foundation for Win-Win Trade
China Daily, September 17, 2022
U.S., Paraguay Discuss Ways to Deepen Trade Ties
Reuters, September 16, 2022
Sri Lanka to Upgrade Trade Agreement with India
Times of India, September 16, 2022
Hearing Shows Bipartisan Agreement on Need for US Pact with Taiwan
Agri-Pulse, September 14, 2022
A Better Approach to U.S.-Taiwan Economic Relations
Cato Institute, September 14, 2022
Focus on Free Trade Agreements with Developed Countries: Piyush Goyal
The Hindu, September 14, 2022
U.S., Japan Commitment Vital to Indo-Pacific Framework's Success
Kyodo News, September 13, 2022
Federal
It's Time for Congress to Modernize Section 301 Tariffs
The Hill, September 18, 2022
King Charles III Has Met 10 of the Last 14 U.S. Presidents
Los Angeles Times, September 16, 2022
Biden Orders Deeper Scrutiny of Foreign Investment in Tech and Supply Chains
The Wall Street Journal, September 15, 2022
Secretary Walsh, Ambassador Tai Join Japanese, European Trade, Labor Ministers to Express Concerns About Reported Global Increase in Forced Labor
U.S. Department of Labor, September 15, 2022
Biden: Tentative Railway Labor Deal Reached, Averting Strike
Politico, September 15, 2022
Biden to Nominate New Ambassador to Russia: Reports
Axios, September 14, 2022
One Union Rejects Deal Days Ahead of Rail Strike Deadline
The Associated Press, September 14, 2022
U.S. Weighs China Sanctions to Deter Taiwan Action, Taiwan Presses EU
Reuters, September 14, 2022
California
Port Labor Talks Stall as Worker Disruptions Grow
The Wall Street Journal, September 19, 2022
Port Officials Praise Tentative Rail Labor Deal, But Say Challenges Remain
Long Beach Post, September
Imports to Largest US Port Drop, Hinting at Weaker Demand
Bloomberg, September 15, 2022
More International Articles
EU Seeks New Powers Over Supply Chains During Emergencies
The Wall Street Journal, September 19, 2022
'Crippling' Energy Bills Force Europe's Factories to Go Dark
The New York Times, September 19, 2022
Dollar's Rise Spells Trouble for Global Economies
The Wall Street Journal, September 18, 2022
US-UK Relations Enter New Chapter as New PM, King Settle In
The Washington Post, September 17, 2022
Biden Arrives in London for Queen's Funeral
The Associated Press, September 17, 2022
China-led SCO Bloc Agrees to Expand Trade in National Currencies
Reuters, September 16, 2022
China's Economy Shows Signs of Recovery as Stimulus Ramps Up
Bloomberg, September 16, 2022
G7 Nations to Take Tougher Line on Trade with China
The Associated Press, September 15, 2022
The World Has a $1 Trillion La Nina Problem
Bloomberg, September 15, 2022
World Bank Warns of Global Recession Next Year if Central Banks Lift Interest Rates Too High
The Wall Street Journal, September 15, 2022
Xi and Putin Meet to Cement Ties Amid War in Ukraine and Hostility Toward U.S.
Los Angeles Times, September 15, 2022
Japan Posts Record Trade Deficit in August as Energy Imports Soar
Reuters, September 14, 2022
Japan Set to Waive Some Visa Requirements in October to Boost Tourism- Nikkei
Reuters, September 14, 2022
Russia's Economic War Hits Europe's Factories
The Wall Street Journal, September 14, 2022
South Korea, US Will Step Up Efforts to Resolve Electric-Vehicle Spat
Bloomberg, September 14, 2022
End of COVID Pandemic is 'In Sight' -WHO Chief
Reuters, September 14, 2022
'Worse Than MAGA' – South Korea Erupts Over Biden's Trade Policy
VOA, September 14, 2022
Chinese Manufacturers Get Around US Tariffs With Some Help From Mexico
Bloomberg, September 13, 2022
India Stays Wary of US Initiative to Bolster Asia Trade
Bloomberg, September 13, 2022
Germany Drawing Up New China Trade Policy, Vows 'No More Naivety'
Reuters, September 13, 2022


CalChamber Policy Briefings



2022 CalChamber Issues Guide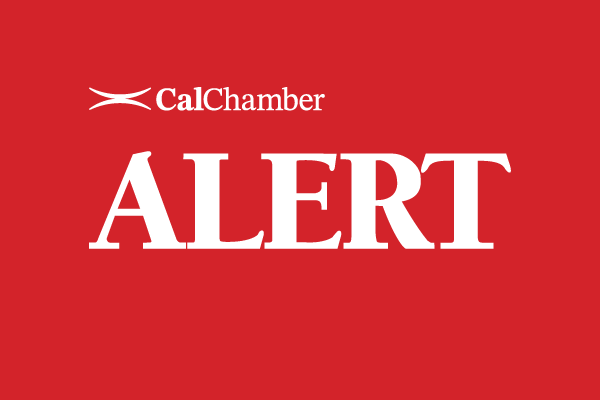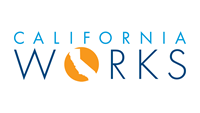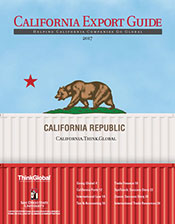 The California Export Guide is published by ThinkGlobal Inc. in partnership with the Center for International Business Education and Research (CIBER) at San Diego State University. The guide provides expert advice and information for exporters.

You can view the entire
Trade Update on our website.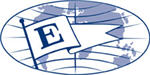 President's Export Award Recipient
Visit CalChamber.com/International for export/import information, trade stats, trade policy, FAQs and more.

Upcoming Events:

2022 Taiwan Trade Shows
January 2022 – October 2022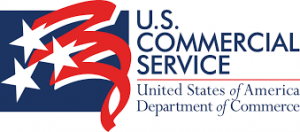 Discover Global Markets: The Blue Economy: A New Age in Ocean Technology, Sustainability and Logistics
09/20/2022 - 09/22/2022


British Politics After PM Boris Johnson Luncheon in Sacramento
09/22/2022

Cal-Mex Aerospace Expo
09/22/2022

How Selling to Latin America's Online Consumers could be your Next Big Growth Opportunity!
09/22/2022

8th U.S.-Japan Hi-Tech Industrialization Forum
09/27/2022

From Local to Global: Celebrating Diversity: Showcasing the International Success of Latino-Owned & Led Businesses
09/28/2022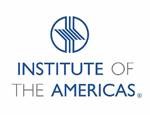 2022 La Jolla Energy Conference: Debating the Future of Energy in Latin America and the Caribbean
09/28/2022 - 09/29/2022

STEP up your export growth: Grow your sales outside the US in the easiest way possible with the State Trade Expansion Program (STEP) grants.
09/29/2022

Webinar Investing in Our Global Future: Language, Diversity, Culture with CA Superintendent Tony Thurmond
09/30/2022

Fundamentals of Importing Webinar
10/04/2022

Arabian Adventures with the Los Altos Chamber of Commerce
10/04/2022 - 10/11/2022

Automated Commercial Environment (ACE) Exports Compliance Webinar
10/05/2022 - 10/06/2022

Singapore Week of Innovation and Technology (SWITCH)
10/25/2022 - 10/28/2022

43rd World Congress of Vine and Wine
10/31/2022 - 11/04/2022

Women in Tech Trade Mission to Europe
10/30/2022 - 11/05/2022

ICT and Clean Technology Trade Mission to Serbia and Montenegro
10/31/2022 - 11/04/2022

Aerospace and Defense Trade Mission to the Middle East
11/06/2022 - 11/11/2022

EXPORTING 101: Pathways to Developing International Markets
11/09/2022

U.S. Pavilion at Formnext 2022
11/15/2022 - 11/18/2022

Beijing International Life and Health Industry Expo and World Life Science Project Fair
11/25/2022

USDA Accepting Applications for Spain and Portugal Trade Mission
11/29/2022 - 12/02/2022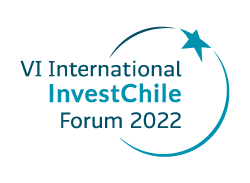 VI International InvestChile Forum 2022
12/05/2022 – 12/07/2022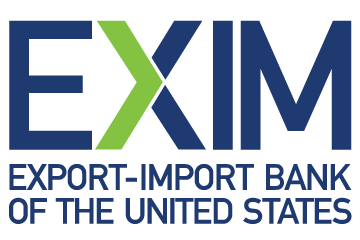 U.S. EXIM Bank 2022 Annual Conference
12/13/2022

EXPORTING 101: Pathways to Developing International Markets
02/22/2023



California Coalition
for Free Trade
A broad-based group of companies and business organizations working to secure a national free trade agenda.
Join or Learn More
Resources:
California Congressional
Delegation Pictorial Roster
California Congressional
Committee Assignments
California Legislative Pictorial Roster

International Job Positions

Trade Promotion Opportunities

World Trade Organization

PODCAST: The Trade Guys, Center for Strategic and International Studies

PODCAST: Global Translations, Politico
Federal Government:

The White House

Agency Review Teams

The U.S. Senate

The U.S. House of Representatives

U.S. State Department

Tracker: Current U.S. Ambassadors

U.S. Department of Commerce

U.S. Trade Representative

U.S. Small Business Administration

Export-Import Bank of the U.S.

Political Appointee Tracker
State Government:
Governor

Lieutenant Governor

California State Senate

California State Assembly

California Department of Finance

California Office of the Small Business Advocate (CalOSBA)
GO-Biz Monthly International Trade Newsletter



California Secretary of State Initiative and Referendum Status




Free eNewsletters
Receive free eNewsletters to help keep you up to date on the laws affecting you and your business. To subscribe to any of the newsletters, visit this link.

Connect with CalChamber

Susanne Stirling, Vice President International Affairs

Nikki Ellis, International Affairs Specialist
Note: This email is being sent to members of the CalChamber Council for International Trade; CalChamber members with international interests; local, binational and American chambers of commerce abroad; the consular corps; California congressional delegation, selected U.S. and California government officials; and representatives of business and trade associations.

In addition, a National edition is available for distribution.
If you would like to be added to the subscriber list for this free e-newsletter, please click here.
To unsubscribe from Trade Update,
please email us.
1215 K Street, Suite 1400
Sacramento, CA 95814
916 444 6670
www.calchamber.com/international international@calchamber.com