Tuesday, August 9,, 2022
NEXT CITU on Tuesday, August 23, 2022
Featured Headlines
CalChamber Companies in the News
Boeing Takes New Role to Help Cut Aviation Emissions Faster
Boeing Mediaroom, August 8, 2022
General Dynamics NASSCO Awarded $1.4 Billion to Build U.S. Navy Ships
General Dynamics, August 5, 2022
Anheuser-Busch Delivering More Than 50,000 Cans of Emergency Drinking Water to Support Firefighters Battling the Oak Fire in California
Anheuser-Busch, August 5, 2022
The Michael Ziegler PRIDE Industries Foundation Awarded Generous Grant for Youth Success Initiative by the Walter S. Johnson Foundation
Pride Industries, August 2, 2022
CalChamber Member Company East West Bank's Dominic Ng Appointed to Chair APEC Business Advisory Council During U.S. Host Year in 2023
U.S. Department of State, July 25, 2022
Trade Policy
From the White House
FACT SHEET: CHIPS and Science Act Will Lower Costs, Create Jobs, Strengthen Supply Chains, and Counter China
August 9, 2022
Notice on the Continuation Of The National Emergency With Respect To Export Control Regulations
August 4, 2022
Statement from President Biden on Senate Ratification of the NATO Accession Protocols for Sweden and Finland
August 3, 2022
President Biden Announces Key Nominees (Including Ambassadors to the Czech Republic, Rwanda, and Turkmenistan)
August 3, 2022
From the U.S. Department of Commerce
Statement from U.S. Secretary of Commerce Gina Raimondo on Signing of CHIPS and Science Act
August 9, 2022
U.S. Department of Commerce Announces Don Cravins Jr. as First-Ever Under Secretary of Commerce for Minority Business Development
August 5, 2022
U.S. Secretary of Commerce Gina Raimondo and U.S. Secretary of Labor Marty Walsh Launch Job Quality Toolkit
August 5, 2022
From the U.S. Trade Representative
Statement by Ambassador Katherine Tai Following White House CHIPS and Science Act Signing Ceremony
August 9, 2022
From the U.S. Department of State
The United States-Democratic Republic of the Congo Relationship
August 9, 2022
Remarks at the Opening of the U.S.-South African Strategic Dialogue
August 8, 2022
The United States and the Republic of South Africa
August 8, 2022
US Secretary of State Blinken to Visit Africa as Tension with China and Russia Intensifies
Brookings Institute, August 5, 2022
U.S.-Australia-Japan Trilateral Strategic Dialogue
August 5, 2022
The United States-Philippines Relationship
August 5, 2022
G7 Foreign Ministers' Statement on Energy Security
August 3, 2022
The United States-ASEAN Relationship
August 3, 2022
G7 Foreign Ministers' Statement on Preserving Peace and Stability Across the Taiwan Strait
August 3, 2022
From the International Trade Administration
Attention International Business Owners: Get Noticed and Create Your U.S. Presence
August 9, 2022
Complying with Sanctions and Export Controls in Russia and Belarus
August 3, 2022
From the Bureau of Economic Analysis
From the Export-Import Bank of the U.S.
READOUT: Export-Import Bank of the United States President and Chair Reta Jo Lewis Meets with Minister Khalid Chowdhury and Delegation from Bangladesh
August 3, 2022
Owen Herrnstadt Sworn in by U.S. Senator Amy Klobuchar as Member of Export-Import Bank Board of Directors
August 3, 2022
From the World Trade Organization
South Africa Just Filed its First-Ever WTO Case — But It's Not Obvious it Wants to Win
The Hill, August 7, 2022
South Africa Initiates WTO Dispute Complaint Challenging EU Citrus Fruit Measures
July 29, 2022
Trade Agreements
ASEAN Foreign Ministers Say RCEP Key Contributor to Region's Recovery Strategy
Xinhua Net, August 6, 2022
IPEF Trade Pillar Must Be Converted Into a Trade Agreement Suggest Experts
The Economic Times, August 5, 2022
The US is Revisiting its Trade Relations with African Countries: Key Issues on the Table
The Conversation, August 5, 2022
Canada Lobbies for Free Trade Agreement
Telegraph India, August 5, 2022
Business Councils Ask Federal Government to Ink Trade Agreement with India
Canada's National Observer, August 4, 2022
Canada to Challenge US Lumber Duties Using Regional Trade Pact
Bloomberg, August 4, 2022
EU MUST Be Joking – European Union DEMANDS Australia Dumps Luxury Car Tax If It Wants a Trade Deal
Daily Mail, August 4, 2022
UAE Ready 'Anytime' for Free Trade Talks with U.S.
Politico, August 4, 2022
China to Focus on Trade to Deepen Africa Ties, EIU Says
Bloomberg, August 3, 2022
Isn't it Time for Malaysia to Ratify CPTPP?
New Straits Times, August 2, 2022
India, Australia May Begin Comprehensive FTA Talks from Next Month
The Business-Standard, August 2, 2022
Federal
U.S. Senate Approves Finland and Sweden for Membership into NATO
NPR, August 4, 2022
U.S. Ambassador Says Biden is 'Eager' to Visit Canada — When Timing Permits
Politico, August 3, 2022
U.S. Chamber and Corporate Council on Africa Partnering to Support Africa Business Forum as Part of Biden-Harris Administration's Upcoming U.S.-Africa Leaders' Summit
U.S. Chamber, August 2, 2022
US House Speaker Pelosi arrives in Taiwan, defying Beijing
The Associated Press, August 2, 2022
California
US Labor Chief Sees No Sign of Strike, Lockout in West Coast Port Talks
Bloomberg, August 5, 2022
West to East Cargo Shift Causing Most Ships to Arrive Late at East Coast Ports
gCaptain, August 4, 2022
More International Articles
Trade War with China Could Cost Germany Six Times as Much as Brexit, Study Says
Reuters, August 8, 2022
Weak Growth, Tight Job Markets Are a Global Phenomenon
The Wall Street Journal, August 7, 2022
China's Trade Surplus Hits Record But Slowdown Risks Remain
Bloomberg, August 6, 2022
Stung by China's Tariffs, Australian Growers Embrace New Markets
Al Jazeera, August 5, 2022
Russia Turns to Turkey, Other Trading Partners to Blunt Sanctions' Impact
The Washington Post, August 5, 2022
China Is Moving to Tighten Label Rules on Goods From Taiwan
Bloomberg, August 5, 2022
China Halts Climate, Military Ties Over Pelosi Taiwan Visit
The Associated Press, August 5, 2022
Ukraine Seeks to Extend Shipping Safe Passage Deal Beyond Grain
Reuters, August 5, 2022
The Coming War Over Taiwan
The Wall Street Journal, August 4, 2022
China to Focus on Trade to Deepen Africa Ties, EIU Says
Bloomberg, August 3, 2022


CalChamber Policy Briefings



2022 CalChamber Issues Guide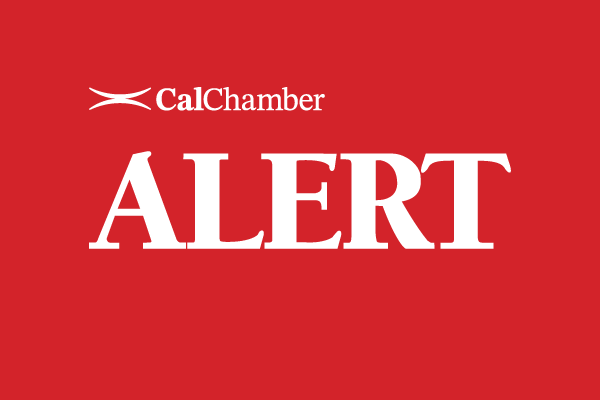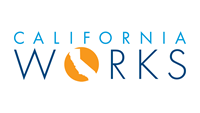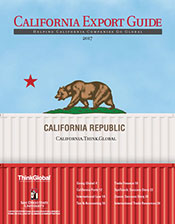 The California Export Guide is published by ThinkGlobal Inc. in partnership with the Center for International Business Education and Research (CIBER) at San Diego State University. The guide provides expert advice and information for exporters.

You can view the entire
Trade Update on our website.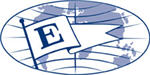 President's Export Award Recipient
Visit CalChamber.com/International for export/import information, trade stats, trade policy, FAQs and more.

Upcoming Events:

2022 Taiwan Trade Shows
January 2022 – October 2022

Creative Expo Taiwan
08/10/2022-08/14/2022

USC's 10th Annual Global Supply Chain Summit
08/11/2022 - 08/12/2022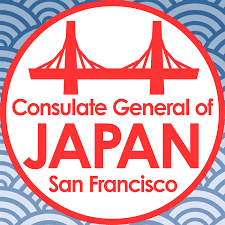 Japan Infrastructure Investment Forum
08/23/2022

EXPORTING 101: Pathways to Developing International Markets
08/24/2022

FROM LOCAL TO GLOBAL: CELEBRATING DIVERSITY August 2022 Edition: Showcasing the International Success of Rural Businesses
08/31/2022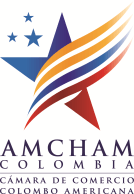 ANDICOM 2022
08/31/2022 - 09/02/2022

Concrete Show South East Asia 2022
09/14/2022 - 09/17/2022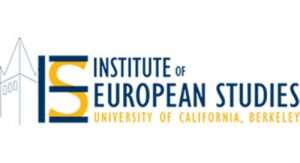 British Politics After Boris Johnson
09/19/2022

Arabian Adventures with the Los Altos Chamber of Commerce
10/04/2022 - 10/11/2022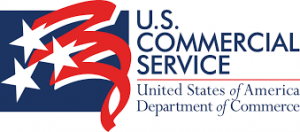 Discover Global Markets: The Blue Economy: A New Age in Ocean Technology, Sustainability and Logistics
09/20/2022 - 09/22/2022

EXPORTING 101: Pathways to Developing International Markets
11/09/2022

Beijing International Life and Health Industry Expo and World Life Science Project Fair
11/25/2022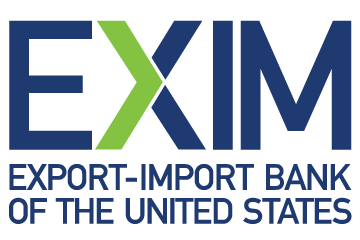 U.S. EXIM Bank 2022 Annual Conference
12/13/2022


EXPORTING 101: Pathways to Developing International Markets
02/22/2023



California Coalition
for Free Trade
A broad-based group of companies and business organizations working to secure a national free trade agenda.
Join or Learn More
Resources:
California Congressional
Delegation Pictorial Roster
California Congressional
Committee Assignments
California Legislative Pictorial Roster

International Job Positions

Trade Promotion Opportunities

World Trade Organization

PODCAST: The Trade Guys, Center for Strategic and International Studies

PODCAST: Global Translations, Politico
Federal Government:

The White House

Agency Review Teams

The U.S. Senate

The U.S. House of Representatives

U.S. State Department

Tracker: Current U.S. Ambassadors

U.S. Department of Commerce

U.S. Trade Representative

U.S. Small Business Administration

Export-Import Bank of the U.S.
State Government:
Governor

Lieutenant Governor

California State Senate

California State Assembly

California Department of Finance

California Office of the Small Business Advocate (CalOSBA)
GO-Biz Monthly International Trade Newsletter



California Secretary of State Initiative and Referendum Status




Free eNewsletters
Receive free eNewsletters to help keep you up to date on the laws affecting you and your business. To subscribe to any of the newsletters, visit this link.

Connect with CalChamber

Susanne Stirling, Vice President International Affairs

Nikki Ellis, International Affairs Specialist
Note: This email is being sent to members of the CalChamber Council for International Trade; CalChamber members with international interests; local, binational and American chambers of commerce abroad; the consular corps; California congressional delegation, selected U.S. and California government officials; and representatives of business and trade associations.

In addition, a National edition is available for distribution.
If you would like to be added to the subscriber list for this free e-newsletter, please click here.
To unsubscribe from Trade Update,
please email us.
1215 K Street, Suite 1400
Sacramento, CA 95814
916 444 6670
www.calchamber.com/international international@calchamber.com