Tuesday, August 30, 2022
Featured Headlines
CalChamber Companies in the News
Bank of America Announces Small Business Down Payment Grant Program to Drive Women and Minority Business Growth
Bank of America Newsroom, August 30, 2022
AWS Launches Region in the United Arab Emirates
Amazon, August 30, 2022
Boeing Announces UPS Purchase of Eight Additional 767s
Boeing Mediaroom, August 29, 2022
CalChamber Board Member Sacramento River Cats Form Partnership with Sacramento Kings and Arctos Sports Partners
NBA, August 26, 2022
Northrop Grumman's Boosters Ready to Launch a New Era of Deep Space Exploration for NASA's Artemis Program
Northrop Grumman, August 26, 2022
Four FedEx Drivers Win Top Honors at the 2022 National Truck Driving Championships
FedEx, August 26, 2022
Amazon Adopts Green Hydrogen to Help Decarbonize its Operations
Amazon, August 25, 2022
Sempra Foundation and GRID Alternatives Advance Energy Access for Orphans and Migrant Youth in Mexico
Sempra, August 16, 2022
Trade Policy
From the White House
Executive Order on the Implementation of the CHIPS Act of 2022
August 25, 2022
From the U.S. Department of Commerce
Readout of Secretary Raimondo's Meeting with Japan's Minister for Economy, Trade, and Industry Yasutoshi Nishimura
August 25, 2022
Commerce Department Launches CHIPS.gov for CHIPS Program Implementation
August 25, 2022
United States to Host Indo-Pacific Economic Framework Ministerial
August 23, 2022
U.S. Secretary of Commerce Gina Raimondo Appoints Members of U.S. Investment Advisory Council (IAC) (Including Emily Desai from the California Governor's Office of Business & Economic Development)
August 22, 2022
From the U.S. Trade Representative
Readout of the Second Meeting of the U.S.-Japan Partnership on Trade
August 25, 2022
Readout of Ambassador Jayme White's Virtual Meeting with Mexico's Under Secretary of Economy, Luz Maria de la Mora
August 23, 2022
United States and Chile Convene 9th Meeting of the Environmental Affairs Council Under the U.S.-Chile Free Trade Agreement
August 23, 2022
United States to Host Indo-Pacific Economic Framework Ministerial
August 23, 2022
From the U.S. Department of State
Department of State Announces Online Publication of 2021 Digest of United States Practice in International Law
August 30, 2022
Establishing an Ambassador-at-Large for the Arctic Region
August 26, 2022
Joint Statement on the Mongolia-United States Strategic Partnership
August 25, 2022
From the International Trade Administration
Commerce Official to Travel to Colombia to Strengthen Trade Ties in Information and Communications Technology
August 26, 2022
From Vaccines to Ice Cream: How Cold Chain Services Support the U.S. Economy
August 24, 2022
Readout of Under Secretary Lago's Trade Mission to Central America
August 24, 2022
From the Export-Import Bank of the U.S.
Export-Import Bank of the United States Board Member Owen Herrnstadt Tours Costa Rica on Trade Mission with U.S. Delegation Led by Commerce Under Secretary Lago
August 24, 2022
From the World Trade Organization
Public Forum Registration Closes on 7 September
August 29, 2022
WTO Goods Trade Indicator Stable as Growth Stagnates
Reuters, August 23, 2022
Trade Agreements
Canada Challenges U.S. Softwood Lumber Duties Under USMCA Trade Pact
Reuters, August 29, 2022
Indonesia Parliament Approves Membership of China-Backed Regional Trade Deal
Reuters, August 29, 2022
S.Korea to Raise Concerns About EV Credits, Battery Sourcing in U.S. Visit
Reuters, August 29, 2022
AmCham Rules Out Philippines, US Free Trade Deal
PhilStar, August 29, 2022
China Slowly Undercutting US Influence in Latin America with 5 'New Factor' Trade Deals
South China Morning Post, August 28, 2022
India, Canada to Hold Negotiations on Trade in September
Ani News, August 27, 2022
China's Bid to Join Digital Economy Pact Hinges on Clarification of Data Laws, Experts Say
South China Morning Post, August 27, 2022
The Second Meeting of the Japan-U.S. Partnership on Trade
Ministry of Foreign Affairs of Japan, August 26, 2022
Mexico Expects EU Trade Deal to be Approved in 2022, Minister Says
Reuters, August 26, 2022
Mexico Says Willing to Resolve Trade Dispute Over Energy with U.S.
Reuters, August 25, 2022
EAEU-Iran Talks on Free Trade Agreement Set for September
Belta, August 25, 2022
Bye Bye Bolsonaro? EU-Mercosur Trade Deal Hangs on Brazil's Election Race
Politico, August 24, 2022
Federal
US Freight Railroads Reach Tentative Deals with Three Unions
American Journal of Transportation, August 30, 2022
The West Needs Friendshoring, Not Reshoring
Bloomberg, August 29, 2022
US to Appoint its First Arctic Ambassador
BBC, August 27, 2022
US Sends 1st Ambassador to Sudan in 25 Years
Anadolu Agency, August 24, 2022
US Petroleum Exports at All-Time High as Overseas Crises Deepen
Bloomberg, August 24, 2022
When Trade Leads to War
Foreign Affairs, August 23, 2022
California
The Container Ship Backlog Outside Los Angeles Ports is Almost Cleared
American Journal of Transportation, August 30, 2022
International Travel Resurgent at LAX, with Nearly 100% Year-Over-Year Increase in Passengers
Los Angeles Times, August 30, 2022
Walnut Exporters Are Looking For Ways Around Clogged California Port
Bloomberg, August 29, 2022
Port of Oakland: Trucker Protests Depressed July Cargo Volumes
Supply Chain Drive, August 24, 2022
California, Mexico Celebrate Groundbreaking of the New Border Crossing in Otay Mesa
The San Diego Union-Tribune, August 23, 2022
More International Articles
Taiwan Appeals to Australia for Closer Trade Ties
Financial Review, August 30, 2022
UK International Trade Secretary Visits New Zealand and Australia
Government of the United Kingdom, August 28, 2022
Bangladesh to Raise Issue of US GSP Revival at TICFA Meeting in Nov
Fibre 2 Fashion, August 26, 2022
Mexico Central Bank Debates Whether to 'Decouple' From US Fed
Bloomberg, August 25, 2022
It's Only August and Britain's Christmas Is Already Under Threat
American Journal of Transportation, August 25, 2022
The Future of Shipping Is… Sails?
Bloomberg, August 24, 2022
Trade Agreement: Why India Made a U-Turn on Free Trade Deals
BBC, August 24, 2022
How the Ukraine-Russia War Rattled Global Financial Markets
Reuters, August 24, 2022
China Warns of 'Forceful Measures' if Canada Interferes in Taiwan
Reuters, August 24, 2022
Digital Economy Agreements Are a New Frontier for Trade – Here's Why
World Economic Forum, August 24, 2022
Retailers Scrambling to Stow Inventories Are Turning to Transport Equipment
The Wall Street Journal, August 23, 2022


CalChamber Policy Briefings



2022 CalChamber Issues Guide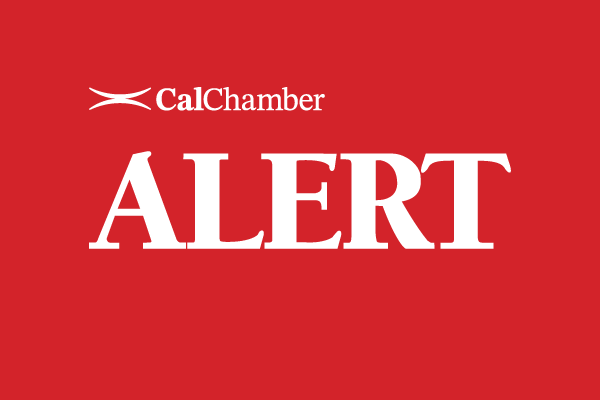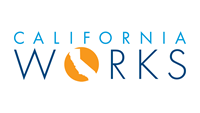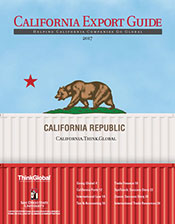 The California Export Guide is published by ThinkGlobal Inc. in partnership with the Center for International Business Education and Research (CIBER) at San Diego State University. The guide provides expert advice and information for exporters.

You can view the entire
Trade Update on our website.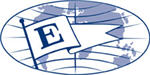 President's Export Award Recipient
Visit CalChamber.com/International for export/import information, trade stats, trade policy, FAQs and more.

Upcoming Events:

2022 Taiwan Trade Shows
January 2022 – October 2022

FROM LOCAL TO GLOBAL: CELEBRATING DIVERSITY August 2022 Edition: Showcasing the International Success of Rural Businesses
08/31/2022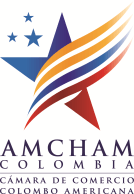 ANDICOM 2022
08/31/2022 - 09/02/2022

Concrete Show South East Asia 2022
09/14/2022 - 09/17/2022

National Association of District Export Councils: Untangling the Supply Chain: A bird's eye view of the current situation, its challenges, and the way forward
09/14/2022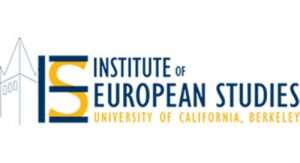 British Politics After Boris Johnson
09/19/2022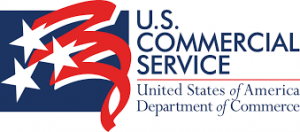 Discover Global Markets: The Blue Economy: A New Age in Ocean Technology, Sustainability and Logistics
09/20/2022 - 09/22/2022


British Politics After PM Boris Johnson Luncheon in Sacramento
09/22/2022

Arabian Adventures with the Los Altos Chamber of Commerce
10/04/2022 - 10/11/2022

Automated Commercial Environment (ACE) Exports Compliance Webinar
10/05/2022 - 10/06/2022

Singapore Week of Innovation and Technology (SWITCH)
10/25/2022 - 10/28/2022

Women in Tech Trade Mission to Europe
10/30/2022 - 11/05/2022

ICT and Clean Technology Trade Mission to Serbia and Montenegro
10/31/2022 - 11/04/2022

Aerospace and Defense Trade Mission to the Middle East
11/06/2022 - 11/11/2022

EXPORTING 101: Pathways to Developing International Markets
11/09/2022

U.S. Pavilion at Formnext 2022
11/15/2022 - 11/18/2022

Beijing International Life and Health Industry Expo and World Life Science Project Fair
11/25/2022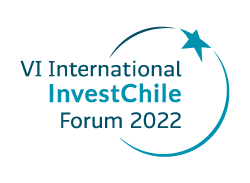 VI International InvestChile Forum 2022
12/05/2022 – 12/07/2022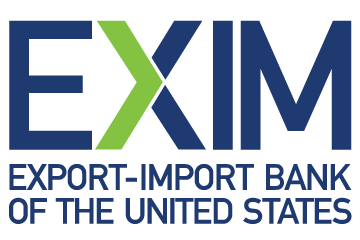 U.S. EXIM Bank 2022 Annual Conference
12/13/2022

EXPORTING 101: Pathways to Developing International Markets
02/22/2023



California Coalition
for Free Trade
A broad-based group of companies and business organizations working to secure a national free trade agenda.
Join or Learn More
Resources:
California Congressional
Delegation Pictorial Roster
California Congressional
Committee Assignments
California Legislative Pictorial Roster

International Job Positions

Trade Promotion Opportunities

World Trade Organization

PODCAST: The Trade Guys, Center for Strategic and International Studies

PODCAST: Global Translations, Politico
Federal Government:

The White House

Agency Review Teams

The U.S. Senate

The U.S. House of Representatives

U.S. State Department

Tracker: Current U.S. Ambassadors

U.S. Department of Commerce

U.S. Trade Representative

U.S. Small Business Administration

Export-Import Bank of the U.S.

Political Appointee Tracker
State Government:
Governor

Lieutenant Governor

California State Senate

California State Assembly

California Department of Finance

California Office of the Small Business Advocate (CalOSBA)
GO-Biz Monthly International Trade Newsletter



California Secretary of State Initiative and Referendum Status




Free eNewsletters
Receive free eNewsletters to help keep you up to date on the laws affecting you and your business. To subscribe to any of the newsletters, visit this link.

Connect with CalChamber

Susanne Stirling, Vice President International Affairs

Nikki Ellis, International Affairs Specialist
Note: This email is being sent to members of the CalChamber Council for International Trade; CalChamber members with international interests; local, binational and American chambers of commerce abroad; the consular corps; California congressional delegation, selected U.S. and California government officials; and representatives of business and trade associations.

In addition, a National edition is available for distribution.
If you would like to be added to the subscriber list for this free e-newsletter, please click here.
To unsubscribe from Trade Update,
please email us.
1215 K Street, Suite 1400
Sacramento, CA 95814
916 444 6670
www.calchamber.com/international international@calchamber.com