Tuesday, August 23, 2022
Featured Headlines
CalChamber Companies in the News
United Airlines Puts Down Deposit on Flying Taxis
The Wall Street Journal, August 10, 2022
FedEx Office Pilots Ford E-Transit Vans for FedEx SameDay® City Service
FedEx Newsroom, August 9, 2022
UPS to Acquire Multinational Healthcare Logistics Provider Bomi Group
UPS Newsroom, August 8, 2022
eBay Foundation's Global Give Program Grants $3M Toward Inclusive Entrepreneurship
eBay, August 4, 2022
Del Monte Foods, Inc. Acquires Kitchen Basics to Build a National Retail Presence in Broth and Stocks
PR Newswire, August 3, 2022
Trade Policy
From the White House
Readout of President Joe Biden's Call with President Emmanuel Macron of France, Chancellor Olaf Scholz of Germany, and Prime Minister Boris Johnson of the United Kingdom
August 21, 2022
President Biden Announces Key Nominees (Including Ambassadors to Ecuador and Kuwait)
August 19, 2022
From the U.S. Department of Commerce
United States to Host Indo-Pacific Economic Framework Ministerial
August 23, 2022
U.S. Secretary of Commerce Gina Raimondo Appoints Members of U.S. Investment Advisory Council (IAC)
August 22, 2022
Readout of Secretary Raimondo's Meeting with Australian Minister for Trade and Tourism Don Farrell
August 10, 2022
From the U.S. Trade Representative
United States and Taiwan Commence Formal Negotiations on U.S. – Taiwan Initiative on 21st Century Trade
August 17, 2022
Negotiating Mandate
Readout of Ambassador Katherine Tai's Meeting with Australian Minister for Trade and Tourism Don Farrell
August 11, 2022
Readout of Ambassador Sarah Bianchi's Meeting with Thailand Vice Minister for Foreign Affairs Vijavat Isarabhakdi
August 11, 2022
From the U.S. Department of State
Joint Statement on U.S.-Mexico Working Group on Cyber Issues
August 18, 2022
First Cities Summit of the Americas to Be Held April 26-28, 2023 in Denver
August 17, 2022
United States and Vietnam Continue Cooperation on Energy Security
August 11, 2022
The United States and Rwanda: Strategic Partners
August 10, 2022
From the International Trade Administration
Under Secretary Lago to Lead Trade Mission to Central America
August 16, 2022
From the Bureau of Economic Analysis
Activities of U.S. Affiliates of Foreign Multinational Enterprises, 2020
August 19, 2022
From the Export-Import Bank of the U.S.
Registration Opens for 2022 Export-Import Bank of the United States Annual Conference in December
August 18, 2022
READOUT: Export-Import Bank of the United States Meets with Australian Delegation Led by Minister for Trade and Tourism
August 10, 2022
From the World Trade Organization
South Korea to Review Filing WTO Complaint Over U.S. Inflation Reduction Act
Reuters, August 22, 2022
Trade Agreements
US Will Host Indo-Pacific Ministers in LA as It Builds Asia Ties
Bloomberg, August 23, 2022
GCC, UK Commences Initial Round of Talks for Bilateral Free Trade Pact
Arabian Business, August 23, 2022
India, UK FTA Negotiations: Finish Line in Sight
India Briefing, August 22, 2022
US-Taiwan Trade Deal Talks Defy China's Warning
Asia Times, August 20, 2022
Angola to Start Talks on Trade Deal with EU in Bid to Diversify from Oil
Reuters, August 18, 2022
U.S., Taiwan Agree on Negotiating Mandate for Trade Talks
Politico, August 17, 2022
UK-India Trade Agreement: Scrutiny of the Government's Negotiating Objectives
UK Parliament, August 17, 2022
Ecuador to Sign a Free Trade Agreement With China This Year
TeleSur, August 17, 2022
EU Contacts Brazil to Resume Mercosur Trade Pact Talks
Reuters, August 16 2022
Federal
Railroads in US Face Rising Labor Cost Pressures
Bloomberg, August 23, 2022
U.S. Delegation Visits Taiwan for Trade Talks, Risking China's Ire
The New York Times, August 21, 2022
To Combat Forced Labor, the US Needs More Trade with Developing Countries, Not Less
The Hill, August 20, 2022
The U.S. Needs a Reasonable and Responsible China Policy
the Orange County Register, August 19, 2022
The U.S. Supply Chain is Now Facing Two Trade Hurdles
CNBC, August 16, 2022
Joe Biden Believes India-US Relationship Vital to Global Peace, Economy, Says US Official
Decca Herald, August 16, 2022
U.S. Works with Firms in Supply Chains to Ease Port Congestion
Reuters, August 10, 2022
"We Slowed Our Purchases from GSP Countries – and China was the Beneficiary of That"
Renew GSP Today, June 30, 2022
California
Capitol Weekly's Top 100 of 2022 (Including CalChamber President & CEO Jennifer Barrera)
39 Jennifer Barrera
When we last visited Jennifer Barrera, she was executive vice president of the California Chamber of Commerce. Now, she is president and chief executive officer, replacing Allan Zaremberg, who had held the position for years. Politically, the Chamber is California's most potent pro-business political group, and it has the money and the resources to move legislation in the Capitol, nurture like-minded political candidates, shape campaigns and keep an eye on the needs of business, especially big business.
Capitol Weekly, August 10, 2022
U.S., Mexican Officials Break Ground on New Otay East Port of Entry
Times of San Diego, August 22, 2022
West Coast Port Labor Talks Stalled Over Union Conflict
The Wall Street Journal, August 19, 2022
California GO-Biz Official Describes Newsom's Supply Chain Strategy
American Journal of Transportation, August 17, 2022
More International Articles
Global Economies Flash Warning of Sharp Slowdown
The Wall Street Journal, August 23, 2022
UK Economy Nears Stagnation as Companies Report Slower Demand
Bloomberg, August 23, 2022
Korea's Exports Close to Stalling as Global Economy Cools
Bloomberg, August 21, 2022
Eight Days of Strike Action Commences at UK's Biggest Port
Bloomberg, August 20, 2022
Turkey, Israel to Re-Appoint Ambassadors After Four-Year Chill
Reuters, August 17, 2022
China's Ambassador Warns U.S. of Taiwan Consequences in Rare Briefing
Axios, August 16, 2022
Wave of Port Strikes Put Global Supply Chains Under Fresh Pressure
Politico, August 15, 2022
Historic Drought Threatens to Cripple European Trade
Bloomberg, August 10, 2022
Mexico Considering $1.5 Bln Investment to Boost Internet Access Nationwide
Reuters, August 10, 2022
Facing Russian Gas Cuts, Europe Dims Lights, Cools Pools and Shortens Showers
The Wall Street Journal, August 10, 2022


CalChamber Policy Briefings



2022 CalChamber Issues Guide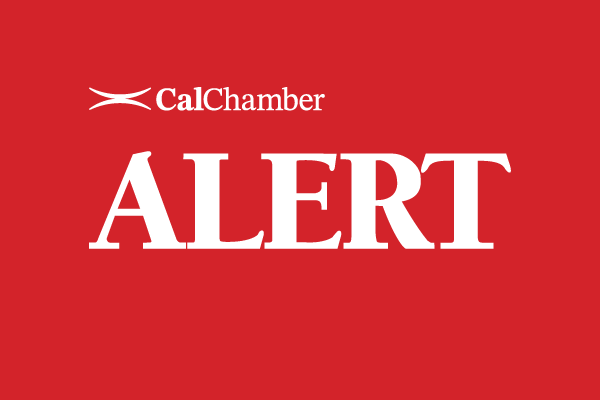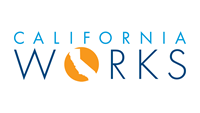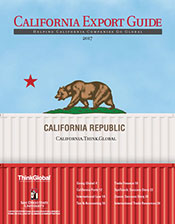 The California Export Guide is published by ThinkGlobal Inc. in partnership with the Center for International Business Education and Research (CIBER) at San Diego State University. The guide provides expert advice and information for exporters.

You can view the entire
Trade Update on our website.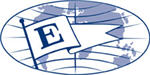 President's Export Award Recipient
Visit CalChamber.com/International for export/import information, trade stats, trade policy, FAQs and more.

Upcoming Events:

2022 Taiwan Trade Shows
January 2022 – October 2022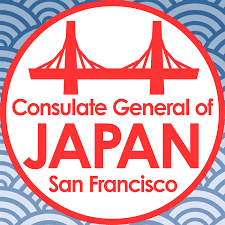 Japan Infrastructure Investment Forum
08/23/2022

EXPORTING 101: Pathways to Developing International Markets
08/24/2022

Consulate General of Korea's Northern California Business Forum
08/25/2022

FROM LOCAL TO GLOBAL: CELEBRATING DIVERSITY August 2022 Edition: Showcasing the International Success of Rural Businesses
08/31/2022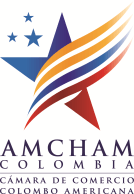 ANDICOM 2022
08/31/2022 - 09/02/2022

Concrete Show South East Asia 2022
09/14/2022 - 09/17/2022

National Association of District Export Councils: Untangling the Supply Chain: A bird's eye view of the current situation, its challenges, and the way forward
09/14/2022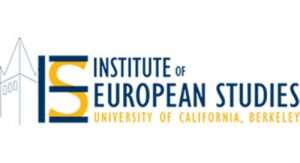 British Politics After Boris Johnson
09/19/2022


British Politics After PM Boris Johnson Luncheon in Sacramento
09/22/2022

Arabian Adventures with the Los Altos Chamber of Commerce
10/04/2022 - 10/11/2022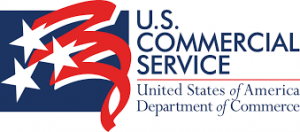 Discover Global Markets: The Blue Economy: A New Age in Ocean Technology, Sustainability and Logistics
09/20/2022 - 09/22/2022

EXPORTING 101: Pathways to Developing International Markets
11/09/2022

Beijing International Life and Health Industry Expo and World Life Science Project Fair
11/25/2022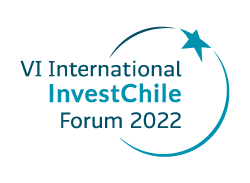 VI International InvestChile Forum 2022
12/05/2022 – 12/07/2022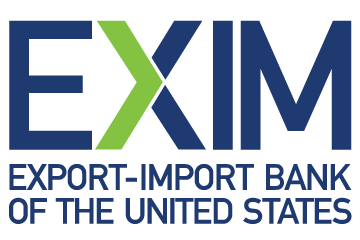 U.S. EXIM Bank 2022 Annual Conference
12/13/2022

EXPORTING 101: Pathways to Developing International Markets
02/22/2023



California Coalition
for Free Trade
A broad-based group of companies and business organizations working to secure a national free trade agenda.
Join or Learn More
Resources:
California Congressional
Delegation Pictorial Roster
California Congressional
Committee Assignments
California Legislative Pictorial Roster

International Job Positions

Trade Promotion Opportunities

World Trade Organization

PODCAST: The Trade Guys, Center for Strategic and International Studies

PODCAST: Global Translations, Politico
Federal Government:

The White House

Agency Review Teams

The U.S. Senate

The U.S. House of Representatives

U.S. State Department

Tracker: Current U.S. Ambassadors

U.S. Department of Commerce

U.S. Trade Representative

U.S. Small Business Administration

Export-Import Bank of the U.S.
State Government:
Governor

Lieutenant Governor

California State Senate

California State Assembly

California Department of Finance

California Office of the Small Business Advocate (CalOSBA)
GO-Biz Monthly International Trade Newsletter



California Secretary of State Initiative and Referendum Status




Free eNewsletters
Receive free eNewsletters to help keep you up to date on the laws affecting you and your business. To subscribe to any of the newsletters, visit this link.

Connect with CalChamber

Susanne Stirling, Vice President International Affairs

Nikki Ellis, International Affairs Specialist
Note: This email is being sent to members of the CalChamber Council for International Trade; CalChamber members with international interests; local, binational and American chambers of commerce abroad; the consular corps; California congressional delegation, selected U.S. and California government officials; and representatives of business and trade associations.

In addition, a National edition is available for distribution.
If you would like to be added to the subscriber list for this free e-newsletter, please click here.
To unsubscribe from Trade Update,
please email us.
1215 K Street, Suite 1400
Sacramento, CA 95814
916 444 6670
www.calchamber.com/international international@calchamber.com