Tuesday, June 14, 2022
Featured Headlines
Summit of the Americas
Western Hemisphere Leaders Gather in
Los Angeles for Summit of the Americas
CalChamber, June 14, 2022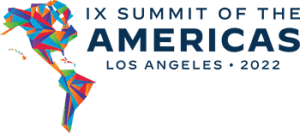 Summit of the Americas Agriculture Producers Declaration
White House, June 13, 2022
RECAP: California on the World Stage at Summit of the Americas
Office of Governor Gavin Newsom, June 10, 2022
Secretary Antony J. Blinken Press Availability at the Summit of Americas
U.S. Department of State, June 10, 2022
Biden Pushes Back Against Waning U.S. Influence in Latin America at Summit
The Wall Street Journal, June 9, 2022
FACT SHEET: President Biden Announces the Americas Partnership for Economic Prosperity
White House, June 8, 2022
Biden Lays Out New Economic Vision for Latin America
The Hill, June 8, 2022
Readout of Ambassador Katherine Tai's Trip to Los Angeles
U.S. Trade Representative, June 8, 2022
Photos: Summit of the Americas Puts Los Angeles in the Spotlight
Los Angeles Times, June 9, 2022
Announcing the Inaugural Cities Summit of the Americas and Cities Forward Initiative
U.S. Department of State, June 7, 2022
Biden's 'Ambitious' Economic Plan for Latin America Offers a 'Social Contract,' Not Trade Agreements
Politico, June 7, 2022
CalChamber Companies in the News
Blue Diamond Growers Applauds President Biden's Nominees to USDA and USTR
Blue Diamond Growers, June 13, 2022
United Becomes First U.S. Airline to Add New Transpacific Destination Since Pandemic
United Airlines, June 8, 2022
Walmart Launches One Global Walmart Academy To Help 2.3 million Associates Build and Grow Their Careers
Walmart, June 2, 2022
PRIDE Industries Achieves Prestigious Three-Year CARF Accreditation
Pride Industries, June 1, 2022
Trade Policy
From the White House
Statement by President Joe Biden on Congressional Passage of Ocean Shipping Reform Act
June 13, 2022
Joint Readout of President Joe Biden & Vice President Kamala Harris' Meeting with Leaders of The Caribbean Community (CARICOM) and the Dominican Republic
June 10, 2022
Remarks by President Biden on Inflation and Actions Taken to Lower Prices and Address Supply Chain Challenges
June 10, 2022
Readout of President Biden's Meeting with President Jair Bolsonaro of Brazil
June 9, 2022
Readout of President Biden's Meeting with Prime Minister Trudeau of Canada
June 9, 2022
President Biden Announces Key Nominees (Including Chief Agricultural Negotiator for USTR, and Ambassadors to Bulgaria, Cote d'Ivoire and Suriname)
June 8, 2022
From the U.S. Trade Representative
Secretary Raimondo Announces New National Strategy to Reenergize U.S. Travel and Tourism
June 6, 2022
Fact Sheet
From the U.S. Trade Representative
United States and Kenya Discuss Further Trade Engagement
June 13, 2022
Joint Statement from WTO Members in Support of Ukraine
June 12, 2022
Readout of Ambassador Katherine Tai's Informal Meeting with Indo-Pacific Economic Framework Partners
June 11, 2022
Joint Statement by the United States and the Dominican Republic on the Formation of a Technical Working Group to Improve Labor Law Enforcement in the Dominican Sugar Sector
June 10, 2022
USTR Announces New Declaration on Good Regulatory Practices
June 9, 2022
Statement by Ambassador Katherine Tai on Doug McKalip's Nomination to Serve as Chief Agricultural Negotiator
June 8, 2022
USTR Tai Says Fighting Inflation More Complex Than Cutting China Tariffs
Reuters, June 6, 2022
From the U.S. Department of State
Minerals Security Partnership
June 14, 2022
Joint Statement on Canada-Mexico-United States Cooperation
June 10, 2022
Joint Statement on the Republic of Korea-U.S.-Japan Trilateral Vice Foreign Ministerial Meeting
June 8, 2022
Joint Statement of the United States of America and Denmark on Cooperation in Quantum Information Science and Technology
June 7, 2022
From the International Trade Administration
First U.S. Trade Mission Following Indo-Pacific Partnership Launch Focuses on Clean Energy
June 6, 2022
From the Bureau of Economic Analysis
From the Export-Import Bank of the U.S.
READOUT: EXIM Advisory Committee Meets to Discuss Subcommittee Recommendations, Competitiveness Report
June 14, 2022
Export-Import Bank of the United States Releases FY 2022- 2026 Strategic Plan
June 10, 2022
From the World Trade Organization
WTO Response to the Pandemic, Trade and Food Security Take Centre Stage at MC12
June 13, 2022
Members Urged to Demonstrate the WTO Can Deliver for International Community
June 12, 2022
MC12 Opening Session: Opening Remarks by the Director-General
June 12, 2022
Ministers' Statements Published as MC12 Kicks-Off in Geneva
June 12, 2022
Lawmakers Urge USTR to Push for Extension of WTO's Moratorium on Digital Trade
Reuters, June 12, 2022
Revised Draft Agreement on Fisheries Subsidies Sets Stage for Pivotal Negotiations at MC12
June 10, 2022
Globalization's Gut Check: World Trade Organization Gathering Offers a Test of Free Trade System
Politico, June 10, 2022
WTO Looks to Reach Trade Deals With Its Fate on the Line
The Associated Press, June 10, 2022
DG Okonjo-Iweala, Chair Urge Members to Support Draft Agriculture Texts on Eve of MC12
June 9, 2022
WTO Dysfunction Marks Turning Point to New Era of Trade Tensions
Bloomberg, June 8, 2022
WTO Report Highlights Role of Trade in Meeting SDGs and Assisting Economic Recovery
June 8, 2022
Trade Agreements
Israel, India Prepare to Resume Free Trade Agreement Talks
Reuters, June 13, 2022
UAE Seeks Trilateral Trade Agreement With Morocco, Israel
Morocco World News, June 10, 2022
Biden Promised Bolsonaro U.S. Would Reconsider Tariffs on Brazil Steel – Brazil Govt Sources
Reuters, June 10, 2022
Can the EU Save the CPTPP?
The Diplomat, June 8, 2022
With US-UK Trade Agreement Stalled, Boris Johnson Looks to Strike Deals with States
The Hill, June 7, 2022
EU Seeks to Speed Up Trade Deals as Ukraine War Forces Rethink
Reuters, June 3, 2022
Brexit: UK Signs First US State-Level Trade Agreement with Indiana
BBC, May 27, 2022
Federal
Ocean Shipping Reform Act Headed to President Biden's Desk After Passing House
gCaptain, June 13, 2022
U.S. Scrutinizing Swiss Currency Practices
The Wall Street Journal, June 10, 2022
Record Gas Prices Upend Businesses, U.S. Economy
The Wall Street Journal, June 9, 2022
US Sees Path to More Sway in Asia as Xi's Efforts Stall
Bloomberg, June 8, 2022
The US Should Be Paying More Attention to the Pacific
Bloomberg, June 8, 2022
Harris to Unveil More Private Investment in Central America to Try to Deter Migration
Los Angeles Times, June 7, 2022
U.S. Lifts Cuba Flight Restrictions Imposed Under Trump
Reuters, June 1, 2022
China Is Winning in Asia. Biden's Plans Won't Change That.
The New York Times, June 1, 2022
California
West Coast Ports Strike is Unlikely Even If No Deal is Reached by July
American Journal of Transportation, June 14, 2022
A Deep Divide on Automation Hangs Over West Coast Port Labor Talks
The Wall Street Journal, June 9, 2022
US Dockworkers Fight for Jobs With Ports Pushing for Automation
Bloomberg, June 9, 2022
USDA Will Pay Farmers to Ship Out of 3 West Coast Ports as Costs Rise
Supply Chain Drive, June 8, 2022
More International Articles
Chronic Food Shortages From Lettuce to Sriracha and the Rise of Chicken
Bloomberg, June 10, 2022
Russia and China Open Cross-Border Bridge as Ties Deepen
Reuters, June 10, 2022
Global Supply Chain Crisis Fuels Push to Local Manufacturing as China's Appeal Dims
The Guardian, June 9, 2022
China's Xi Urges Efforts to Balance Covid Zero with the Economy
Bloomberg, June 9, 2022
Supply Crunch Looms for World's Most Cutting-Edge Chips
The Wall Street Journal, June 9, 2022
ECB Plans July Rate Increase as Inflation Problem Deepens
The Wall Street Journal, June 9, 2022
U.S., European Allies Try to Restrain Global Oil Prices
The Wall Street Journal, June 9, 2022
EU Nations Warn Brussels Over Crisis Plan for Supply-Chain Gaps
Bloomberg, June 8, 2022
China Export Boom Fades as Buying Shifts, Cheap Rivals Gain
Bloomberg, June 7, 2022
The U.S. and Europe Have Different Inflation Problems
The Wall Street Journal, June 6, 2022


CalChamber Policy Briefings



2022 CalChamber Issues Guide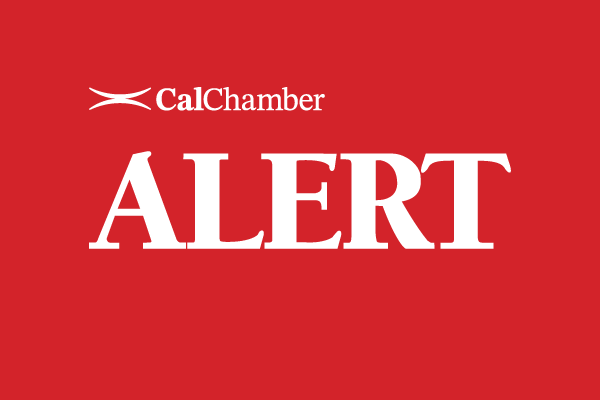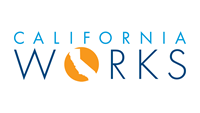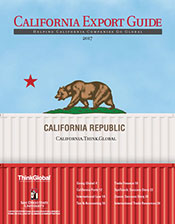 The California Export Guide is published by ThinkGlobal Inc. in partnership with the Center for International Business Education and Research (CIBER) at San Diego State University. The guide provides expert advice and information for exporters.

You can view the entire
Trade Update on our website.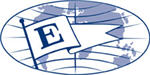 President's Export Award Recipient
Visit CalChamber.com/International for export/import information, trade stats, trade policy, FAQs and more.

Upcoming Events:

2022 Taiwan Trade Shows
January 2022 – October 2022

China's Rising Authoritarianism: Implications for Vulnerable Ethnic & Religious Groups & Uyghur Genocide
06/16/22

Creative Expo Taiwan
08/10/2022-08/14/2022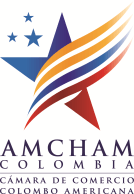 ANDICOM 2022
08/31/2022 - 09/02/2022

Concrete Show South East Asia 2022
09/14/2022 - 09/17/2022

Arabian Adventures with the Los Altos Chamber of Commerce
10/04/2022 - 10/11/2022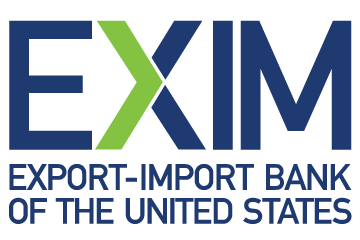 U.S. EXIM Bank 2022 Annual Conference
12/13/2022



California Coalition
for Free Trade
A broad-based group of companies and business organizations working to secure a national free trade agenda.
Join or Learn More
Resources:
California Congressional
Delegation Pictorial Roster
California Congressional
Committee Assignments
California Legislative Pictorial Roster

International Job Positions

Trade Promotion Opportunities

World Trade Organization

PODCAST: The Trade Guys, Center for Strategic and International Studies

PODCAST: Global Translations, Politico
Federal Government:

The White House

Agency Review Teams

The U.S. Senate

The U.S. House of Representatives

U.S. State Department

Tracker: Current U.S. Ambassadors

U.S. Department of Commerce

U.S. Trade Representative

U.S. Small Business Administration

Export-Import Bank of the U.S.
State Government:
Governor

Lieutenant Governor

California State Senate

California State Assembly

California Department of Finance

California Office of the Small Business Advocate (CalOSBA)
GO-Biz Monthly International Trade Newsletter
Free eNewsletters
Receive free eNewsletters to help keep you up to date on the laws affecting you and your business. To subscribe to any of the newsletters, visit this link.

Connect with CalChamber

Susanne Stirling, Vice President International Affairs

Nikki Ellis, International Affairs Specialist
Note: This email is being sent to members of the CalChamber Council for International Trade; CalChamber members with international interests; local, binational and American chambers of commerce abroad; the consular corps; California congressional delegation, selected U.S. and California government officials; and representatives of business and trade associations.

In addition, a National edition is available for distribution.
If you would like to be added to the subscriber list for this free e-newsletter, please click here.
To unsubscribe from Trade Update,
please email us.
1215 K Street, Suite 1400
Sacramento, CA 95814
916 444 6670
www.calchamber.com/international international@calchamber.com