Tuesday, April 5, 2022
Featured Headlines
CalChamber Companies in the News
Walmart Owns Most of the Supermarkets in Mexico
Visual Capitalist, March 30, 2022
Rio Tinto Concludes Argentinian Lithium Project Acquisition
Mining Technology, March 29, 2022
FedEx Names Subramaniam to Replace Smith as CEO
American Journal of Transportation, March 29, 2022
Trade Policy
From the White House
FACT SHEET: Implementation of the Australia – United Kingdom – United States Partnership (AUKUS)
April 5, 2022
AUKUS Leaders' Level Statement
April 5, 2022
Remarks by President Biden on the Trucking Action Plan to Strengthen Our Nation's Supply Chains
April 4, 2022
President Biden Announces Key Nominees (Including Ambassador to Thailand)
April 1, 2022
Addressing the Collective Challenges of our Time: Implementing the U.S. Strategy to Prevent Conflict and Promote Stability
April 1, 2022
A Proclamation on Adjusting Imports of Steel into the United States
March 31, 2022
FACT SHEET: Biden-⁠Harris Administration Announces Additional Infrastructure Funding for Ports and Waterways
March 29, 2022
U.S.-Singapore Joint Leaders' Statement
March 29, 2022
Remarks by President Biden
Remarks by Vice President Harris
Readout of President Joe Biden's Call with President Macron of France, Chancellor Scholz of Germany, Prime Minister Draghi of Italy, Prime Minister Johnson of the United Kingdom
March 29, 2022
President Biden Announces Key Nominees (Including Ambassador to Nepal
March 29, 2022
From the U.S. Department of Commerce
Commerce Adds 120 Entities in Russia and Belarus to the Entity List, Further Limiting the Russian and Belarusian Militaries' Access to Items That Support Aggression Against Ukraine
April 1, 2022
Readout of Secretary Raimondo's Meeting with Australian Minister for Trade, Tourism and Investment Dan Tehan
March 30, 2022
Joint Statement – Inaugural Australia-U.S. Strategic Commercial Dialogue (AUSSCD)
March 30, 2022
Readout of Secretary Raimondo's Meeting with Delegation from Singapore
March 29, 2022
Joint Press Release: New Collaboration Under the U.S.-Singapore Partnership for Growth and Innovation (PGI)
March 29, 2022
From the U.S. Trade Representative
Readout of Ambassador Katherine Tai's Roundtable with Singapore Labor Stakeholders
April 5, 2022
Readout of Ambassador Katherine Tai's Meeting with Singapore's Prime Minister Lee Hsien Loong
April 5, 2022
Readout of Ambassador Katherine Tai's Meeting with Singapore's Minister for Trade and Industry Gan Kim Yong
April 5, 2022
Readout of Ambassador Katherine Tai's Meeting with Singapore's Minister for Transport S Iswaran
April 4, 2022
USTR Releases Fiscal Year 2023 Congressional Budget Justification
April 1, 2022
USTR Releases 2022 National Trade Estimate Report on Foreign Trade Barriers
March 31, 2022
Joint Statement by Ambassador Katherine Tai and Australian Minister for Trade, Tourism and Investment, Dan Tehan
March 29, 2022
From the U.S. Department of State
U.S.-Turkey Joint Statement on the Strategic Mechanism
April 4, 2022
U.S. Department of State Paid Internship Program Now Open
April 4, 2022
Establishment of the Bureau of Cyberspace and Digital Policy
April 4, 2022
U.S. – Taiwan Working Group Meeting on International Organizations (IO Talks)
April 1, 2022
The U.S. Strategy to Prevent Conflict and Promote Stability: Priority Countries and Region
April 1, 2022
The United States-Kazakhstan Open Skies Air Transport Agreement Enters into Force
April 1, 2022
U.S.-EU Joint Press Release by the EEAS and Department of State on the First U.S.-EU High-Level Dialogue on Russia
March 30, 2022
Joint Statement from the U.S.-Czech Republic Strategic Dialogue
March 30, 2022
From the International Trade Administration
Advanced Manufacturing: What It Is and Why It's Worth Investing In
April 5, 2022
From the Export-Import Bank of the U.S.
READOUT: EXIM President and Chair Reta Jo Lewis Hosts Delegation from the Republic of Latvia
April 5, 2022
EXIM Releases February 2022 Monthly Small Business Authorization Data
April 5, 2022
New EXIM Board Approves First Major Transactions, Officially Closes in Russia
March 31, 2022
READOUT: EXIM Advisory Committee Meets to Discuss Supply Chain Resiliency, Subcommittee Recommendations
March 30, 2022
Export-Import Bank Announces New Council on Advancing Women in Business
March 29, 2022
READOUT: EXIM Chair Reta Jo Lewis Hosts Australia Minister of Trade, Tourism, and Investment
March 29, 2022
From the World Trade Organization
WTO Launches Book on Trade in Knowledge in Today's Technological, Commercial Environment
March 31, 2022
Members Welcome COVID-19 Trade-Related Measures Report, Agree on Future Experience Sharing
March 31, 2022
Members Launch Discussions Under Trade and Environmental Sustainability Work Plan for 2022
March 31, 2022
DDG Ellard: WTO is Essential to the Rules-Based International Order
March 31, 2022
Plastics Dialogue Emphasizes Need for International Collaboration, Cooperation
March 30, 2022
WTO Releases Update to Statistical Profiles on Trade in Value-Added for 66 Economies
March 30, 2022
EU Confronts UK on Wind Turbines in First WTO Dispute Since Brexit
The Irish Times, March 29, 2022
Trade Agreements
The Africa Continental Free Trade Agreement and What it Means for E-Commerce
Modern Ghana, April 5, 2022
China to Cut Paper and Wood Tariffs from New Zealand from April 7
Reuters, April 3, 2022
Australia, India Sign Trade Deal in Virtual Ceremony
Reuters, April 2, 2022
Israel, UAE Finalise 'Milestone' Free Trade Deal
Reuters, April 1, 2022
US Trade Representative Says Efforts on a Phase-Two Deal with China Have Faltered
South China Morning Post, March 31, 2022
U.S. Trade Chief Tai Declines to Say if Taiwan Will Be Part of Indo-Pacific Pact
Reuters, March 31, 2022
S. Korean, U.S. Trade Chiefs Discuss New Economic Framework, Steel Tariffs
Yonhap News Agency, March 31, 2022
Indo-Pacific Trade Talks to Launch Soon, Australia's Tehan Says
Bloomberg, March 30, 2022
PM Modi Moots Free Trade Agreement for BIMSTEC
The Hindu, March 30, 2022
Federal
U.S. Isn't Seeking a 'Divorce' From China, Trade Chief Says
Bloomberg, April 5, 2022
Biden's Indo-Pacific Power Play Stymied by Lack of Trade Authority
Nikkei Asia, April 3, 2022
Car Sales Seen Sputtering as Supply-Chain Woes Hurt Production
The Wall Street Journal, April 1, 2022
New Asia-Pacific Economic Pact Exposes Rift Among Democrats Over Trade Policy
The Wall Street Journal, March 31, 2022
American Businesses See Challenges and Opportunities in the U.S.-Mexico Relationship
U.S. Chamber, March 30, 2022
It's Time for a Digital Trade Agreement by the U.S. Chamber of Commerce's Myron Brilliant
Fortune, March 30, 2022
U.S. Trade Chief Says Time to Ditch 'Old Playbook' on China
Bloomberg, March 30, 2022
For Inflation Relief, the United States Should Look to Trade Liberalization
Peterson Institute for International Economics, March 2022
California
'Job killer' List Tests Capitol's Ideological Bent
CalMatters, March 30, 2022
More International Articles
U.S. Pitches 'Defensive' Indo-Pacific Trade Rules in Singapore
Nikkei Asia, April 5, 2022
China's Stance on Russia's War in Ukraine Unlikely to Have Major Effect on Asia Trade Ties, Analysts Say
South China Morning Post, April 5, 2022
Deglobalisation: Will Backlash Against Russia Lead to Downturn in Open Trade?
The Financial Times, April 3, 2022
Russia-Linked Shipping Containers Stacking Up in Rotterdam
gCaptain, April 1, 2022
Panama Canal Proposes New Toll System, Raising Transit Costs
gCaptain, April 1, 2022
Chinese Trade with Russia Feels the Sting of Ukraine War
Reuters, April 1, 2022
European Inflation Soars to Record 7.5% on Fuel, Food Costs
The Associated Press, April 1, 2022
Shanghai's Workers Sleep on Floors to Keep Factories Going Amid Covid-19 Lockdown
The Wall Street Journal, April 1, 2022
Ukrainian Factories Struggle as Russia's Assault Rattles Supply Chains
The Wall Street Journal, March 31, 2022
China's Covid Lockdowns Strain Economy and Global Supply Chains
Bloomberg, March 31, 2022
World's Longest Suspension Bridge is Unveiled in Turkey Costing £2.1billion and With a 1.25-mile Span Between its Towers
Daily Mail, March 30, 2022
All Russia's Big Exports Could Soon Be in Roubles, Kremlin Signals
Reuters, March 30, 2022
As Trade With Russia Halts, Countries Turn to Canada
The Wall Street Journal, March 29, 2022
Global Supply Lines Brace for 'Menacing' Economic Storm to Widen
Bloomberg, March 28, 2022
National Edition – available for complimentary further distribution.


CalChamber Policy Briefings



2022 CalChamber Issues Guide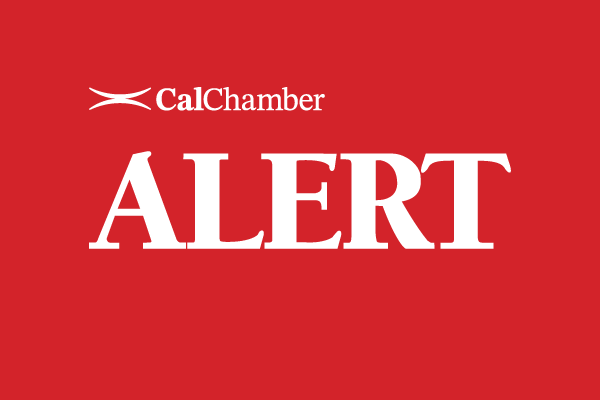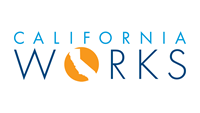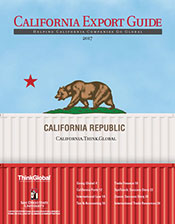 The California Export Guide is published by ThinkGlobal Inc. in partnership with the Center for International Business Education and Research (CIBER) at San Diego State University. The guide provides expert advice and information for exporters.

You can view the entire
Trade Update on our website.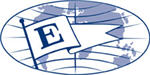 President's Export Award Recipient
Visit CalChamber.com/International for export/import information, trade stats, trade policy, FAQs and more.

Upcoming Events:

Federal Maritime Commission – Maritime Transportation Data Initiative Hearings
Every Tuesday until 4/19/2022

Upcoming U.S. Commercial Service Webinars
November 2021 to Spring 2022

2022 Taiwan Trade Shows
January 2022 – October 2022

Recovery and Resilience of Women in Trade
04/05/2022

Cyber Security Business Development Mission to South America
04/05/2022 – 04/08/2022

Trade opportunities for the apparel and textile sectors of Guatemala and the West Coast of the US
04/06/2022

Opportunities for Textile & Apparel – Central American Free Trade Agreement
04/06/2022

China International Medical Equipment Fair (CMEF)
04/07/2022 – 04/10/2022

30th Annual Africa & Diaspora International Conference
04/28/2022 – 04/30/2022

2022 World Trade Week Southern California: Global Trade: Reconnecting the World
05/05/2022

Trade Mission to South America
5/15/2022 - 5/20/2022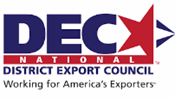 2022 NADEC Annual Export Conference
05/19/2022 – 05/20/2022

Federal Maritime Commission – Maritime Transportation Data Summit
06/01/2022




Enlit Africa
6/7/2022 - 6/9/2022

Concrete Show South East Asia 2022
09/14/2022 - 09/17/2022


California Coalition
for Free Trade
A broad-based group of companies and business organizations working to secure a national free trade agenda.
Join or Learn More
Resources:
California Congressional
Delegation Pictorial Roster
California Congressional
Committee Assignments
California Legislative Pictorial Roster

International Job Positions

Trade Promotion Opportunities

World Trade Organization

PODCAST: The Trade Guys, Center for Strategic and International Studies

PODCAST: Global Translations, Politico
Federal Government:

The White House

Agency Review Teams

The U.S. Senate

The U.S. House of Representatives

U.S. State Department

Tracker: Current U.S. Ambassadors

U.S. Department of Commerce

U.S. Trade Representative

U.S. Small Business Administration

Export-Import Bank of the U.S.
State Government:
Governor

Lieutenant Governor

California State Senate

California State Assembly

California Department of Finance

California Office of the Small Business Advocate (CalOSBA)


GO-Biz Monthly International Trade Newsletter




Free eNewsletters
Receive free eNewsletters to help keep you up to date on the laws affecting you and your business. To subscribe to any of the newsletters, visit this link.

Connect with CalChamber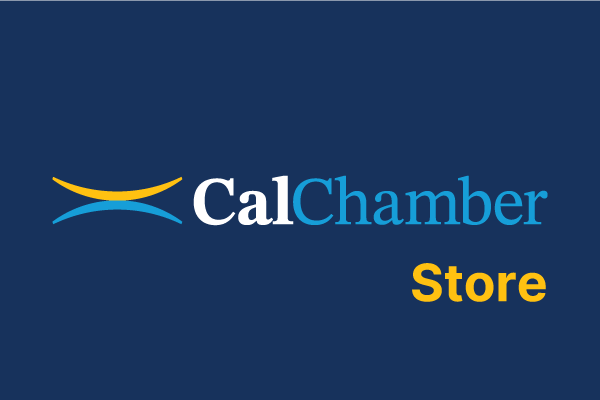 Susanne Stirling, Vice President International Affairs

Nikki Ellis, International Affairs Specialist
Note: This email is being sent to members of the CalChamber Council for International Trade; CalChamber members with international interests; local, binational and American chambers of commerce abroad; the consular corps; California congressional delegation, selected U.S. and California government officials; and representatives of business and trade associations.

In addition, a National edition is available for distribution.
If you would like to be added to the subscriber list for this free e-newsletter, please click here.
To unsubscribe from Trade Update,
please email us.
1215 K Street, Suite 1400
Sacramento, CA 95814
916 444 6670
www.calchamber.com/international international@calchamber.com