Tuesday, April 26, 2022
Featured Headlines
CalChamber Companies in the News
United Airlines and Singapore Airlines Expand Codeshare Arrangements to Include 19 New Destinations
United Newsroom, April 25, 2022
Northrop Grumman Announces Next-Generation Environmental Sustainability Goals
Northrop Grumman, April 22, 2022
Amazon Sets Up $1 Billion Industrial Innovation Fund
Forbes, April 21, 2022
Walmart and Sam's Club Reach Food Donation Milestone
Walmart, April 18, 2022
Trade Policy
From the White House
President Biden Announces Nominee for Ambassador to Ukraine
April 25, 2022
Readout of President Biden's Call with President Macron of France
April 25, 2022
Readout of President Biden's Call with Prime Minister Naftali Bennett of Israel
April 24, 2022
President Biden Announces Key Nominees (Including Ambassadors to Zambia and Saudi Arabia)
April 22, 2022
Letter to the Speaker of the House of Representatives and President of the Senate on Providing Notice of Intent to Designate Colombia as a Major Non-NATO Ally
April 21, 2022
A Proclamation on the Declaration of National Emergency and Invocation of Emergency Authority Relating to the Regulation of the Anchorage and Movement of Russian-Affiliated Vessels to United States Ports
April 21, 2022
Remarks on a Modern American Industrial Strategy By NEC Director Brian Deese
April 20, 2022
Statement by NSC Spokesperson Adrienne Watson on U.S. Consultations with Australia, Japan, and New Zealand in Honolulu
April 19, 2022
From the U.S. Department of Commerce
Earth Day Spotlight: Our Ocean, Our Blue Economy
April 22, 2022
Secretary Raimondo Establishes Commerce Climate Council, Directs Department to Integrate Climate Considerations into Policies, Strategic Planning, and Programs
April 22, 2022
Readout of Secretary Gina M. Raimondo's Meeting with European Commission Executive Vice President Valdis Dombrovskis
April 21, 2022
BIS Takes Enforcement Action Against Russian Cargo Airline Operating in Violation of U.S. Export Controls
April 21, 2022
Readout of Secretary Raimondo's Meeting with Singapore Finance Minister Lawrence Wong
April 21, 2022
Readout of Secretary Raimondo's Meeting with Ukrainian Prime Minister Denys Shmyhal
April 21, 2022
Readout of Secretary Raimondo's Meeting with Philippine Secretary of Trade and Industry Ramon Lopez
April 19, 2022
Readout of Deputy Secretary Graves' Meeting with Brazilian Deputy Minister of Economy for Foreign Trade and International Affairs Roberto Fendt
April 19, 2022
Readout of the U.S. Commerce Department's U.S.-EU Trade and Technology Council U.S. Stakeholder Roundtable
April 19, 2022
From the U.S. Trade Representative
Readout of Ambassador Katherine Tai's Meeting with Indonesian Coordinating Minister for Maritime Affairs and Investment Luhut Pandjaitan
April 22, 2022
USTR, SBA and Commerce Convene the First USMCA Small and Medium-Sized Enterprise Dialogue in San Antonio, Texas
April 22, 2022
Readout of Ambassador Katherine Tai's Meeting with Dutch Minister for Foreign Trade and Development Cooperation Liesje Schreinemacher
April 21, 2022
Ambassador Katherine Tai to Travel to the United Kingdom for the U.S. – UK Dialogues on the Future of Atlantic Trade
April 21, 2022
United States and Vietnam Hold First Meeting of the Timber Working Group
April 20, 2022
From the U.S. Department of State
Under Secretary for Political Affairs Nuland and Under Secretary for Economic Growth, Energy, and the Environment Fernández Travel to Brazil for the 2022 U.S.-Brazil High-Level Dialogue
April 22, 2022
U.S.-EU: Consultations Between EEAS Secretary General Stefano Sannino and United States Deputy Secretary Wendy Sherman
April 22, 2022
United States Announces Commitments at Seventh Our Ocean Conference
April 21, 2022
Suspension of Russia's Permanent Observer Status at the Organization of American States
April 21, 2022
Under Secretary Fernandez's Travel to Chile
April 21, 2022
Opening of U.S.-Czech Republic Defense Cooperation Agreement Negotiations
April 21, 2022
Biennial Review Under the United States-Singapore Memorandum of Intent on Environmental Cooperation: Public Session
April 20, 2022
From the Export-Import Bank of the U.S.
Export-Import Bank of the United States Chair Reta Jo Lewis Meets with Delegations from the Democratic Republic of Congo and Egypt
April 22, 2022
Export-Import Bank of the United States Chair Reta Jo Lewis Welcomes Ukraine Delegation; Reiterates U.S. Support
April 22, 2022
Export-Import Bank of the United States Chair Reta Jo Lewis Hosts Delegations from Guyana, Ghana, Iraq and Poland
April 21, 2022
From the International Trade Administration
Arun Venkataraman Sworn in as Assistant Secretary of Commerce for Global Markets and Director General of the U.S. and Foreign Commercial Service
April 25, 2022
From the World Trade Organization
Greater International Cooperation Needed on Subsidies Data, Analysis and Reform — Report
April 22, 2022
Russia to Update Its Strategy in World Trade Organization Amid Sanctions, Says Putin
U.S. News, April 20, 2022
DG Calls on Brazil's Support in Preventing Food Crisis, Seeks Leadership Towards MC12
April 19, 2022
Trade Agreements
Asean-US Balancing Act
Bangkok Post, April 25, 2022
China Demands A Free Trade Agreement For Helping With Sri Lanka's Economic Problems
Silk Road Briefing, April 25, 2022
Britain's Hopes of Post-Brexit US Trade Deal 'Depend on Workers' Rights'
The Guardian, April 25, 2022
EU Chief to Seek Closer Military, Trade and Tech Ties on India Visit
Reuters, April 24, 2022
Britain and India Aim for Free Trade Deal by October, Says Johnson
CNBC, April 23, 2022
EU to Pursue Trade Deal With India to Reduce Its Ties to Russia
Bloomberg, April 23, 2022
Indonesia Bans Palm Oil Exports as Global Food Inflation Spikes
Reuters, April 23, 2022
N.Z. Calls for Potential CPTPP Members to Meet 'High Standards'
Nikkei Asia, April 22, 2022
US Urges Compromise on Britain and EU Over N Ireland Trade Deal
Financial Times, April 22, 2022
U.S. and Japanese Officials Announced an Agreement
Ag Info, April 22, 2022
Spain Pushes for Quick EU Action to Approve Chile Trade Deal
American Journal of Transportation, April 21, 2022
Canada Postpones Talks To Expand FTA Agreement With Ukraine Until After War
UkraNews, April 20, 2022
Taiwan, US Hold High-Level Talk on Trade
Taipei Times, April 20, 2022
Federal
White House Adviser Singh Suggests U.S. Could Lower Tariffs on Chinese Goods
Reuters, April 21, 2022
How America's Farmers Got Cut Out of the Supply Chain
The New York Times, April 20, 2022
How Biden Can Secure Better Trade Terms
Atlantic Council, April 20, 2022
Op-Ed: What's Driving Inflation if it's Not the Supply Chain?
Los Angeles Times, April 20, 2022
U.S. Companies Face Hurdles in Moving Production Closer to Home
The Wall Street Journal, April 18, 2022
California
California Inland Port Project a Blueprint for a Re-Engineered US Supply Chain
The Loadstar, April 20, 2022
Interview: What is California's Trade Outlook? (Featuring Emily Desai of GO-Biz)
Fox40, April 19, 2022
West Coast Trade Report
Pacific Merchant Shipping Association, April 2022
More International Articles
AMLO Plans Measures to Shield Mexico From Food Price Volatility
Bloomberg, April 25, 2022
Macron Reelected but Le Pen's Big Score Shows France Increasingly Divided
Politico, April 24, 2022
Big Tech Firms Set to Face Tough EU Content Rules
Politico, April 23, 2022
Xi's Economic Agenda: Firmly Pushing Opening-Up in Unstable, Uncertain World
XinhuaNet, April 22, 2022
Shipping Costs Lowered, but Trade Haunted by Global Woes
Hellenic Shipping News, April 21, 2022
UK Announces Further Import Sanctions Against Russia
Government of the United Kingdom, April 21, 2022
Supply-Chain Bottlenecks a Risk Factor for Corruption
The Wall Street Journal, April 21, 2022
Japan, New Zealand in Talks to Share Information and Intelligence
Nikkei Asia, April 21, 2022
Hunger and Blackouts Are Just the Start of an Emerging Economy Crisis
Bloomberg, April 20, 2022
Fed's Aggressive Rate Hike Plans Jolt Policy in China and Japan
Bloomberg, April 20, 2022
Here's How China Is Supporting Its Covid-Stricken Economy
Bloomberg, April 19, 2022


CalChamber Policy Briefings



2022 CalChamber Issues Guide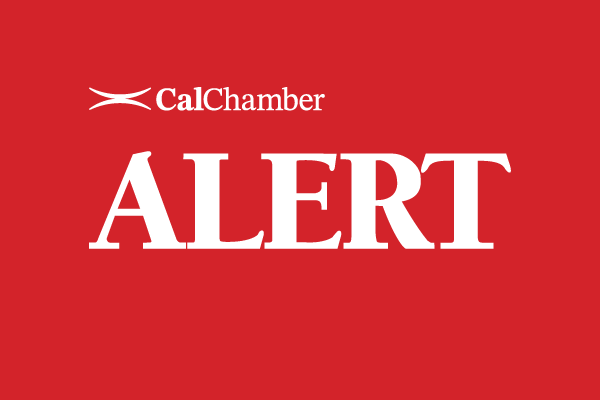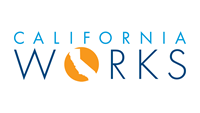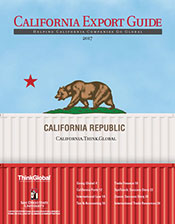 The California Export Guide is published by ThinkGlobal Inc. in partnership with the Center for International Business Education and Research (CIBER) at San Diego State University. The guide provides expert advice and information for exporters.

You can view the entire
Trade Update on our website.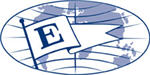 President's Export Award Recipient
Visit CalChamber.com/International for export/import information, trade stats, trade policy, FAQs and more.

Upcoming Events:

Upcoming U.S. Commercial Service Webinars
November 2021 to Spring 2022

2022 Taiwan Trade Shows
January 2022 – October 2022

FROM LOCAL TO GLOBAL: CELEBRATING DIVERSITY April 2022 Edition: Showcasing the International Success of Arab & Middle Eastern-Owned & Led Businesses
04/27/22

Connect & Learn from Kenyan Women in International Trade
04/29/22

30th Annual Africa & Diaspora International Conference
04/28/2022 – 04/30/2022

ExIm Bank of the US: Export Essentials An MWOB Symposium
05/02/2022




13th Annual Mexico Advocacy Day Luncheon
05/03/2022

2022 World Trade Week Southern California: Global Trade: Reconnecting the World
05/05/2022



Future Sport Israel: Discovering Game Changing Technology
05/30/2022 - 06/01/2022

Trade Mission to South America
5/15/2022 - 5/20/2022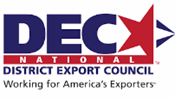 2022 NADEC Annual Export Conference
05/19/2022 – 05/20/2022

Federal Maritime Commission – Maritime Transportation Data Summit
06/01/2022




Enlit Africa
6/7/2022 - 6/9/2022

Concrete Show South East Asia 2022
09/14/2022 - 09/17/2022


California Coalition
for Free Trade
A broad-based group of companies and business organizations working to secure a national free trade agenda.
Join or Learn More
Resources:
California Congressional
Delegation Pictorial Roster
California Congressional
Committee Assignments
California Legislative Pictorial Roster

International Job Positions

Trade Promotion Opportunities

World Trade Organization

PODCAST: The Trade Guys, Center for Strategic and International Studies

PODCAST: Global Translations, Politico
Federal Government:

The White House

Agency Review Teams

The U.S. Senate

The U.S. House of Representatives

U.S. State Department

Tracker: Current U.S. Ambassadors

U.S. Department of Commerce

U.S. Trade Representative

U.S. Small Business Administration

Export-Import Bank of the U.S.
State Government:
Governor

Lieutenant Governor

California State Senate

California State Assembly

California Department of Finance

California Office of the Small Business Advocate (CalOSBA)
GO-Biz Monthly International Trade Newsletter
Free eNewsletters
Receive free eNewsletters to help keep you up to date on the laws affecting you and your business. To subscribe to any of the newsletters, visit this link.

Connect with CalChamber

Susanne Stirling, Vice President International Affairs

Nikki Ellis, International Affairs Specialist
Note: This email is being sent to members of the CalChamber Council for International Trade; CalChamber members with international interests; local, binational and American chambers of commerce abroad; the consular corps; California congressional delegation, selected U.S. and California government officials; and representatives of business and trade associations.

In addition, a National edition is available for distribution.
If you would like to be added to the subscriber list for this free e-newsletter, please click here.
To unsubscribe from Trade Update,
please email us.
1215 K Street, Suite 1400
Sacramento, CA 95814
916 444 6670
www.calchamber.com/international international@calchamber.com