Tuesday, April 19, 2022
Featured Headlines
CalChamber Companies in the News
Face Masks are Now Optional on Our Planes and In Airports Under New Guidance
Alaska Air, April 18, 2022
U.S. Department of State Teams Up with Google Arts & Culture, Expands Access to Cultural Heritage Sites to Global Audiences
U.S. Department of State, April 18, 2022
Our Plans to Invest $9.5 Billion in the U.S. in 2022
Google, April 13, 2022
Amazon to Award 250 High School Seniors From Underserved Communities College Scholarships to Study Computer Science
Amazon, April 13, 2022
Sustainability Efforts Expand at Wonderful Co.
Los Angeles Business Journal, April 11, 2022
VSP Vision Eyes of Hope Invests $1 Million in Relaunching Mobile Clinics and Expanding Gift Certificate Program
VSP Vision Newsroom, April 11, 2022
Trade Policy
From the White House
Joint Statement Between the United States, Belize, Germany, Indonesia, and Senegal on the Announcement of the Second Global COVID-⁠19 Summit
April 18, 2022
Statement by Press Secretary Jen Psaki on U.S.-ASEAN Special Summit
April 16, 2022
Readout of Vice President Harris's Call with Ray Chambers of the Partnership for Central America
April 15, 2022
President Biden Announces Key Nominees (Including Ambassadors to Mongolia and Mali)
April 15, 2022
Readout of Vice President Harris's Meeting with President Hassan of Tanzania
April 15, 2022
Readout of Vice President Harris's Call with President Herzog of Israel
April 14, 2022
Statement by CEA Chair Cecilia Rouse on the Economic Report of the President
April 14, 2022
Statement by President Joe Biden on Call with President Zelenskyy and Additional Security Assistance to Ukraine
April 13, 2022
From the U.S. Department of Commerce
ICYMI: Raimondo, Graves, Blanket Regional Media, Underscore Local Impact of Bipartisan Innovation Act
April 14, 2022
Commerce Department Identifies First Belarusian and More Russian Aircraft Exported to Belarus and Russia in Apparent Violation of U.S. Export Controls
April 14, 2022
U.S. Department of Commerce Appoints 27 Members to National AI Advisory Committee
April 14, 2022
Secretary Raimondo, Minister Schramböck sign memorandum of understanding to expand Registered Apprenticeship programs in the U.S.
April 13, 2022
Readout of Deputy Secretary Graves' Meeting with Governor of the Japan Bank for International Cooperation Tadashi Maeda
April 13, 2022
Readout of Secretary Raimondo's Meeting with Indian Minister of External Affairs, Dr. Subrahmanyam Jaishankar
April 12, 2022
Readout of Deputy Secretary Graves' Meeting with German State Secretary for Economic, Finance and European Affairs Jörg Kukies
April 12, 2022
Remarks by U.S. Deputy Secretary of Commerce Don Graves at the Meeting of the Trade Finance Advisory Council
April 12, 2022
Readout of Secretary Raimondo's Meeting with Austrian Digital & Economic Affairs Minister Margarete Schramböck
April 12, 2022
From the U.S. Trade Representative
Readout of Ambassador Katherine Tai's Virtual Meeting with Taiwan Minister-Without-Portfolio John Deng
April 18, 2022
Readout of Ambassador Katherine Tai's Meeting with Singapore's Minister for Finance Lawrence Wong
April 18, 2022
USTR Announces Reallocation of Unused Fiscal Year 2022 WTO Tariff-Rate Quota Volume for Raw Cane Sugar
April 15, 2022
Readout of Ambassador Katherine Tai's Meeting with Indian Minister of External Affairs Subrahmanyam Jaishankar
April 12, 2022
Readout of Ambassador Katherine Tai's Meeting with Germany's State Secretary for International and EU Affairs and G7/G20 Sherpa Jörg Kukies
April 12, 2022
From the U.S. Department of State
On-the-Record Briefing: Secretary Blinken's Upcoming Travel to Panama
April 15, 2022
Secretary Antony J. Blinken Virtual Remarks on 21st Century Diplomacy and Global Challenges
April 14, 2022
Joint Statement of the United States of America and Sweden on Cooperation in Quantum Information Science and Technology
April 12, 2022
Green Shipping Corridors
April 12, 2022
From the Export-Import Bank of the U.S.
EXIM Board of Directors Unanimously Approves Make More in America Initiative
April 14, 2022
From the World Trade Organization
DDG Ellard: More Cooperation, Trade and Stronger Institutions Needed to Solve Crisis
April 19, 2022
Multilateralism "Must Be Reimagined and Fit for Purpose," DG Tells Brazilian Diplomats
April 18, 2022
World Bank, IMF, WFP and WTO Call for Urgent Coordinated Action on Food Security
April 13, 2022
WTO-WEF Publication Looks at Policy Approaches to Harness "TradeTech" Potential
April 12, 2022
Trade Agreements
Taiwan Seeks Indo-Pacific Economic Framework Membership with U.S.
Reuters, April 19, 2022
Singaporean, NZ Leaders Talk Down Probability of US Joining Trans-Pacific Trade Pact
Stuff.Co, April 19, 2022
Explained: What is the UK-India Free Trade Agreement All About
Times of India, April 19, 2022
Behind India's Trade Deals in Works with UK, Israel, EU, Canada
Hindustan Times, April 18, 2022
India and Australia's Winning Deal on Trade Will Boost the Quad
Nikkei Asia, April 18, 2022
U.K.'s Johnson to Meet Modi in India to Talk Trade, Defense
Bloomberg, April 17, 2022
UK Music Execs Hail Benefits of UK-New Zealand Trade Deal
Government of the United Kingdom, April 16, 2022
US Should Forge Deeper Partnership with Uruguay
The Hill, April 15, 2022
S. Korea Decides to Join CPTPP Trade Agreement
Yonhap News Agency, April 15, 2022
India-European Union Trade Agreement Talks To Resume In June
NDTV, April 14, 2022
Will EU's Hawks Kill Off Free Trade with Asia?
Asia Times, April 13, 2022
U.S.-India Forum Holds 'Substantial Promise' to Expand Trade, Reduce Barriers -USTR
Reuters, April 12, 2022
Federal
US, Taiwan Defy Beijing in 'Sensitive Moment' When Pressures are Mounting on China
South China Morning Post, April 19, 2022
The Case for Free Trade Remains Strong
CATO Institute, April 19, 2022
U.S. CDC Lifts COVID 'Do Not Travel' Recommendations on About 90 Countries
Reuters, April 18, 2022
Cut Tariffs to Help Inflation and Ukraine
The Wall Street Journal, April 17, 2022
Biden to Host Rescheduled Summit with Southeast Asian Leaders
Politico, April 16, 2022
California
California Advances Global Climate Leadership Through Expanded Partnership with China
Office of Governor Gavin Newsom, April 18, 2022
California Port Chief Warns China Lockdowns are 'Concerning' for Global Supply Chain
Fox Business, April 14, 2022
Chinese Carriers are Shipping More Empty Containers Than Full Ones Out of U.S. West Coast Ports
CNBC, April 13, 2022
California Inland Port Project Designed to Speed Seaport Cargo Flow
The Journal of Commerce, April 13, 2022
More International Articles
China Turns Focus on Supply Chains, Pledging More Financial Aid
Bloomberg, April 18, 2022
Mexican President's Contentious Electricity Overhaul Defeated in Congress
Reuters, April 17, 2022
Probe Threatens Southeast Asia's Role as U.S.'s Top Solar Supplier
The Wall Street Journal, April 15, 2022
Truckers Caught in Covid Controls Snarl China Supply Chains
Bloomberg, April 14, 2022
Regional Economic Alliances Set to Intensify China-US Rivalry in Asia
The Korea Times, April 14, 2022
Why Europeans Are Suddenly Snapping Up Cheap American Cheese
Bloomberg, April 13, 2022
Your Package Was Delivered on Time? You've Got this Supply Chain Workaround to Thank
Los Angeles Times, April 13, 2022
'Everything Changed When Russia Invaded': Finland and Sweden Inch Closer to Seeking NATO Membership
CNBC, April 13, 2022
Inflation Wave Reaches Asia With Signs Worst Is Yet to Come
Bloomberg, April 13, 2022
Here's How China's Lockdowns Are Rippling Through the Economy
Bloomberg, April 13, 2022
National Edition – available for complimentary further distribution.


CalChamber Policy Briefings



2022 CalChamber Issues Guide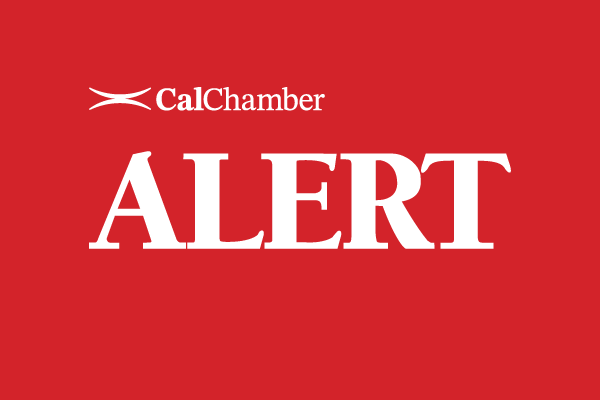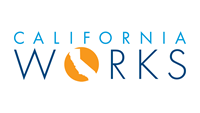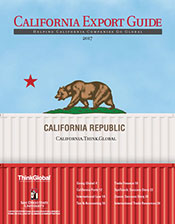 The California Export Guide is published by ThinkGlobal Inc. in partnership with the Center for International Business Education and Research (CIBER) at San Diego State University. The guide provides expert advice and information for exporters.

You can view the entire
Trade Update on our website.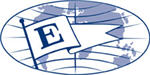 President's Export Award Recipient
Visit CalChamber.com/International for export/import information, trade stats, trade policy, FAQs and more.

Upcoming Events:

Federal Maritime Commission – Maritime Transportation Data Initiative Hearings
Every Tuesday until 4/19/2022

Upcoming U.S. Commercial Service Webinars
November 2021 to Spring 2022

2022 Taiwan Trade Shows
January 2022 – October 2022

30th Annual Africa & Diaspora International Conference
04/28/2022 – 04/30/2022




13th Annual Mexico Advocacy Day Luncheon
05/03/2022

2022 World Trade Week Southern California: Global Trade: Reconnecting the World
05/05/2022



Future Sport Israel: Discovering Game Changing Technology
05/30/2022 - 06/01/2022


Trade Mission to South America
5/15/2022 - 5/20/2022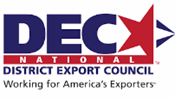 2022 NADEC Annual Export Conference
05/19/2022 – 05/20/2022

Federal Maritime Commission – Maritime Transportation Data Summit
06/01/2022




Enlit Africa
6/7/2022 - 6/9/2022

Concrete Show South East Asia 2022
09/14/2022 - 09/17/2022


California Coalition
for Free Trade
A broad-based group of companies and business organizations working to secure a national free trade agenda.
Join or Learn More
Resources:
California Congressional
Delegation Pictorial Roster
California Congressional
Committee Assignments
California Legislative Pictorial Roster

International Job Positions

Trade Promotion Opportunities

World Trade Organization

PODCAST: The Trade Guys, Center for Strategic and International Studies

PODCAST: Global Translations, Politico
Federal Government:

The White House

Agency Review Teams

The U.S. Senate

The U.S. House of Representatives

U.S. State Department

Tracker: Current U.S. Ambassadors

U.S. Department of Commerce

U.S. Trade Representative

U.S. Small Business Administration

Export-Import Bank of the U.S.
State Government:
Governor

Lieutenant Governor

California State Senate

California State Assembly

California Department of Finance

California Office of the Small Business Advocate (CalOSBA)
GO-Biz Monthly International Trade Newsletter
Free eNewsletters
Receive free eNewsletters to help keep you up to date on the laws affecting you and your business. To subscribe to any of the newsletters, visit this link.

Connect with CalChamber

Susanne Stirling, Vice President International Affairs

Nikki Ellis, International Affairs Specialist
Note: This email is being sent to members of the CalChamber Council for International Trade; CalChamber members with international interests; local, binational and American chambers of commerce abroad; the consular corps; California congressional delegation, selected U.S. and California government officials; and representatives of business and trade associations.

In addition, a National edition is available for distribution.
If you would like to be added to the subscriber list for this free e-newsletter, please click here.
To unsubscribe from Trade Update,
please email us.
1215 K Street, Suite 1400
Sacramento, CA 95814
916 444 6670
www.calchamber.com/international international@calchamber.com