Tuesday, April 12, 2022
Featured Headlines
CalChamber Companies in the News
Drive-In Opportunity: Walmart Raises Driver Pay and Launches Private Fleet Development Program
Walmart, April 7, 2022
Boeing Taps Amazon, Microsoft and Google for Cloud Mega-Deal
Bloomberg, April 6, 2022
Amazon is the No. 1 Company to Work for in 2022, According to LinkedIn
CNBC, April 6, 2022
Trade Policy
From the White House
Readout of President Biden's Call with Prime Minister Modi of India
April 11, 2022
Statement of President Joe Biden on the UN Vote Suspending Russia from the Human Rights Council
April 7, 2022
Readout of Congressional Briefing on National Security Impact of Semiconductor Supply Chain and Importance of Passing Bipartisan Innovation Act
April 6, 2022
From the U.S. Department of Commerce
Commerce Department Expands Restrictions on Exports to Russia and Belarus in Response to Ongoing Aggression in Ukraine
April 9, 2022
Commerce Announces Addition of Iceland, Liechtenstein, Norway, and Switzerland to Global Export Controls Coalition
April 8, 2022
Building a Better America: Commerce Department Fact Sheet for Rural Communities
April 8, 2022
From the U.S. Trade Representative
Readout of Ambassador Tai's Meeting with Spanish Minster of Industry, Commerce, and Tourism María Reyes Maroto
April 8, 2022
Statement by Ambassador Katherine Tai Following the Congressional Vote on Russia and Belarus' Permanent Normal Trade Relations Status
April 8, 2022
Readout of Ambassador Tai's Meeting with European Commission Executive Vice President for a Europe Fit for the Digital Age Margrethe Vestager
April 8, 2022
From the U.S. Department of State
Fourth Annual U.S.-India 2+2 Ministerial Dialogue
April 11, 2022
Secretary Antony J. Blinken Press Availability at the Meeting of NATO Foreign Ministers
April 7, 2022
G7 Foreign Ministers' Statement on Russia's War of Aggression Against Ukraine
April 7, 2022
Joint Statement of the United States and Finland on Cooperation in Quantum Information Science and Technology
April 6, 2022
$100 Million in Additional U.S. Security Assistance for Ukraine
April 5, 2022
From the International Trade Administration
Department of Commerce Helping American Businesses Globally Compete in the New Frontier of Space
April 7, 2022
U.S. Remains Top Destination for Foreign Business Investment for 10th Consecutive Year
April 7, 2022
From the World Trade Organization
Members Accept Korean-US Request for Extra Time for Talks on Washers Safeguard Dispute
April 8, 2022
Working Group Hears Updates on Work Related to Small Business
April 7, 2022
Members Reinvigorate Trade Facilitation Agreement Monitoring Following Last Year's Review
April 5, 2022
Trade Agreements
EU Wakes Up, Moves on FTA with India
The Hindustan Times, April 12, 2022
Iran, EAEU Stress Need to Ink Free Trade Agreement by Yearend
Tehran Times, April 9, 2022
Both Australia, India Set to Gain from Free Trade Agreement
The Hindustan Times, April 8, 2022
China-New Zealand Trade Agreement Took Effect Thursday
Telesur English, April 8, 2022
Free Trade Agreement Gives New Horizons for India-UAE Partnership
Times of Oman, April 7, 2022
Upgraded China-New Zealand FTA Comes into Effect
XinhuaNet, April 7, 2022
US Raises Economic Agreement with Indo-Pacific on Singapore Visit
La Prensa Latin, April 6, 2022
Federal
This US Airport Has Reclaimed its Title as the World's Busiest
CNN, April 11, 2022
The High Stakes Indo-Pacific Economic Framework
East Asia Forum, April 9, 2022
U.S. Aims to Launch New Indo-Pacific Framework as Early as May
Nikkei Asia, April 8, 2022
The Truck-Driving Industry is in Peril. Here's How Government, Businesses and Colleges Could Save It.
The Business Journals, April 7, 2022
East Coast Container Ship Queue Overshadows West Coast Logjam
Bloomberg, April 6, 2022
Trade Imperatives for American Manufacturers
U.S. Chamber, April 6, 2022
US-China Relations: Washington Wants Reform, Not About 'Stopping Trade or Trade Divorce'
South China Morning Post, April 5, 2022
Goldman Sachs Sees More Overstocking Than Reshoring by U.S. Firms
Bloomberg, April 4, 2022
California
Welcoming Back Cruise Ships to Ports and Destinations
Cruise & Ferry, April 7, 2022
New $90 Million Air Pollution Rules in Effect at POLB and POLA with $10 Per TEU Fee
Logistics Management, April 4, 2022
More International Articles
China Port Congestion Leaves Everything From Grains to Metals Stranded
Bloomberg, April 11, 2022
Mexico President López Obrador Wins Recall Referendum Amid Low Turnout
The Guardian, April 11, 2022
China-Australia Relations: US Exports Ease the Pain of China Trade Reduction, But Not Enough
South China Morning Post, April 9, 2022
Canada, Not Russia, Now Leading U.S. Importer Of Refined Petroleum Products
Forbes, April 8, 2022
Manufacturers Grind to a Halt in China as Covid Lockdowns Expand
The Wall Street Journal, April 8, 2022
China's $2.3 Trillion Infrastructure Plan Puts America's to Shame
Bloomberg, April 6, 2022
European Trade Group Warns China Lockdowns Disrupting Production
Bloomberg, April 6, 2022
China's Services Sector Posts Steepest Decline Since Pandemic's Start
The Wall Street Journal, April 6, 2022
U.S, EU to Hit Russian Investments With New Round of Sanctions
Bloomberg, April 5, 2022
The World Is Piling on Debt as It Battles Inflation
The Wall Street Journal, April 4, 2022
Inflation Worries Deepen in Canada With Firms Facing Labor Woes
Bloomberg, April 4, 2022
Mexican Factories Gain in Supply-Chain Revamps
The Wall Street Journal, April 1, 2022
National Edition – available for complimentary further distribution.


CalChamber Policy Briefings



2022 CalChamber Issues Guide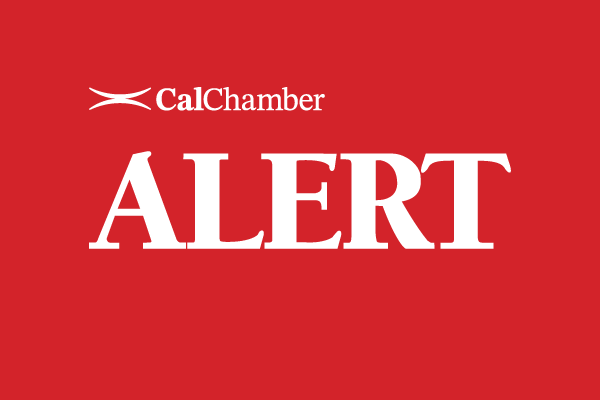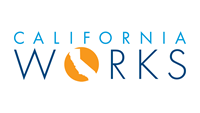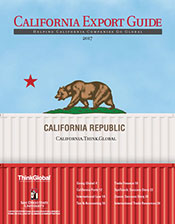 The California Export Guide is published by ThinkGlobal Inc. in partnership with the Center for International Business Education and Research (CIBER) at San Diego State University. The guide provides expert advice and information for exporters.

You can view the entire
Trade Update on our website.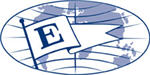 President's Export Award Recipient
Visit CalChamber.com/International for export/import information, trade stats, trade policy, FAQs and more.

Upcoming Events:

Federal Maritime Commission – Maritime Transportation Data Initiative Hearings
Every Tuesday until 4/19/2022

Upcoming U.S. Commercial Service Webinars
November 2021 to Spring 2022

2022 Taiwan Trade Shows
January 2022 – October 2022

30th Annual Africa & Diaspora International Conference
04/28/2022 – 04/30/2022

2022 World Trade Week Southern California: Global Trade: Reconnecting the World
05/05/2022

Trade Mission to South America
5/15/2022 - 5/20/2022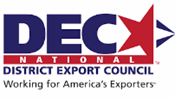 2022 NADEC Annual Export Conference
05/19/2022 – 05/20/2022

Federal Maritime Commission – Maritime Transportation Data Summit
06/01/2022




Enlit Africa
6/7/2022 - 6/9/2022

Concrete Show South East Asia 2022
09/14/2022 - 09/17/2022


California Coalition
for Free Trade
A broad-based group of companies and business organizations working to secure a national free trade agenda.
Join or Learn More
Resources:
California Congressional
Delegation Pictorial Roster
California Congressional
Committee Assignments
California Legislative Pictorial Roster

International Job Positions

Trade Promotion Opportunities

World Trade Organization

PODCAST: The Trade Guys, Center for Strategic and International Studies

PODCAST: Global Translations, Politico
Federal Government:

The White House

Agency Review Teams

The U.S. Senate

The U.S. House of Representatives

U.S. State Department

Tracker: Current U.S. Ambassadors

U.S. Department of Commerce

U.S. Trade Representative

U.S. Small Business Administration

Export-Import Bank of the U.S.
State Government:
Governor

Lieutenant Governor

California State Senate

California State Assembly

California Department of Finance

California Office of the Small Business Advocate (CalOSBA)
GO-Biz Monthly International Trade Newsletter
Free eNewsletters
Receive free eNewsletters to help keep you up to date on the laws affecting you and your business. To subscribe to any of the newsletters, visit this link.

Connect with CalChamber

Susanne Stirling, Vice President International Affairs

Nikki Ellis, International Affairs Specialist
Note: This email is being sent to members of the CalChamber Council for International Trade; CalChamber members with international interests; local, binational and American chambers of commerce abroad; the consular corps; California congressional delegation, selected U.S. and California government officials; and representatives of business and trade associations.

In addition, a National edition is available for distribution.
If you would like to be added to the subscriber list for this free e-newsletter, please click here.
To unsubscribe from Trade Update,
please email us.
1215 K Street, Suite 1400
Sacramento, CA 95814
916 444 6670
www.calchamber.com/international international@calchamber.com