Tuesday, March 29, 2022
Featured Headlines
CalChamber Companies in the News
Canada F35 Jets: Ottawa Edges Closer to Deal with Lockheed Martin Worth Up to $15 Billion
CNN, March 28, 2022
Northrop Grumman Sets Net Zero Goal in Operations by 2035
Northrop Grumman, March 28, 2022
The Wonderful Company Co-Owner Lynda Resnick Expands Support for Wonderful College Prep Academy Faculty and Staff with an Annual $3 Million Investment Announcement
The Wonderful Company, March 25, 2022
Air Transport World Names Alaska Airlines 2022 Airline of the Year
Alaska Airlines, March 23, 2022
Hyatt Accelerates Growth of Top-Performing Select Service Brands With Plans for 48 New Hyatt Place and Hyatt House Hotels in the Americas by 2023
Hyatt Hotels, March 23, 2022
Trade Policy
From the White House
United States and European Commission Joint Statement on Trans-Atlantic Data Privacy Framework
March 25, 2022
FACT SHEET
Joint Statement between the United States and the European Commission on European Energy Security
March 25, 2022
FACT SHEET
G7 Leaders' Statement
March 24, 2022
From the U.S. Department of Commerce
Statement By Commerce Secretary Raimondo on the Senate's Vote to Move the Bipartisan Innovation Act One Step Closer to Conference
March 28, 2022
​​​​​​​U.S. Commerce Department Releases Strategic Plan to Boost America's Competitiveness
March 28, 2022
President Biden's Fiscal Year 2023 Budget Calls for Critical Investments in Key Commerce Priorities
March 28, 2022
Secretary Raimondo Statement on Announcement of Trans-Atlantic Data Privacy Framework
March 25, 2022
Readout of Secretary Raimondo's Meeting with Ukrainian Ambassador Oksana Markarova
March 23, 2022
From the U.S. Trade Representative
Readout of Ambassador Katherine Tai's Virtual Roundtable on Issues in Energy Sector in Mexico
March 25, 2022
WHAT THEY ARE SAYING: Ambassador Tai Produced More Wins for American Workers and Businesses This Week
March 25, 2022
United States and Japan Reach an Agreement to Increase Beef Safeguard Trigger Level Under the U.S.-Japan Trade Agreement
March 24, 2022
USTR Issues Determination of Reinstatement of Certain Exclusions from China Section 301 Tariffs
March 23, 2022
From the U.S. Department of State
The United States-Israel Relationship
March 26, 2022
U.S. Government Activities in the Eastern Tropical Pacific Seascape
March 22, 2022
From the Export-Import Bank of the U.S.
U.K. Export Finance (UKEF), the Export-Import Bank of the United States (US EXIM), and Export Development Canada (EDC) Joint Statement
March 23, 2022
From the Bureau of Economic Analysis
U.S. International Transactions, Fourth Quarter and Year 2021
March 24, 2022
From the World Trade Organization
WTO Members Review UK-Turkey, UK-Singapore and China-Mauritius Trade Agreements
March 29, 2022
DDG González: Resilient Supply Chains Call for Trade Diversification, Not Decoupling
March 29, 2022
EU Launches First WTO Challenge Against Britain Over Green Subsidies
Reuters, March 28, 2022
DG Okonjo-Iweala: "This is Not the Time to Retreat Inward"
March 28, 2022
Export Controls Risk Exacerbating Food Crisis, WTO Chief Warns
American Journal of Transportation, March 26, 2022
World Trade Organization Denies Belarus Application for Membership
The Hill, March 24, 2022
WTO Trade Talks in Disarray Amid Ukraine Tensions
Reuters, March 22, 2022
Trade Agreements
India, UAE Trade Pact May Come Into Force from May 1
Business-Standard, March 28, 2022
UK-Australia Free Trade Deal Risks Being Held 'Hostage' by Farmers
Financial Times, March 27, 2022
S. Korea, Arab Nations to Resume Free Trade Talks After 13 Years
The Korea Herald, March 27, 2022
Livestock: U.S., Japan Reach Beef Agreement
AgFax, March 26, 2022
US Pledges to Boost Gas Imports to the EU
Politico, March 25, 2022
US, EU Sign Data Transfer Deal to Ease Privacy Concerns
The Associated Press, March 25, 2022
UK Launches Negotiations with Canada on a New, Modernised Trade Deal
Government of the United Kingdom, March 24, 2022
U.S. Reinstates 352 Product Exclusions from China Tariffs
Reuters, March 24, 2022
New Government, Same Hurdles for South Korea's CPTPP Ambitions
East Asia Forum, March 22, 2022
Federal
Congress Prepares to Scrutinize Biden's Trade Agenda
Politico, March 28, 2022
America Can Use Supply Chains to Achieve New Foreign Policy Goals
The Hill, March 27, 2022
Biden's Summit with Southeast Asian Leaders Postponed
Politico, March 25, 2022
The U.S. Needs to Take a Chance on Trade With Asia
Bloomberg, March 25, 2022
Not 'Sitting on Its Hands,' U.S. to Up Pressure on China, Trade Czar Tai Says
Reuters, March 25, 2022
Now's the Time for a U.S.-EU Trade Deal
The Washington Post, March 23, 2022
U.S. Importers Are Trying to Ship Around Potential Labor Disruption
The Wall Street Journal, March 20, 2022
California
LA Mayor Garcetti Optimistic Port Labor Talks Will Be Resolved
Bloomberg, March 26, 2022
More International Articles
The US-Europe Transatlantic Partnership is Showing its Resilience
The Hill, March 28, 2022
A World That's More Expensive Is Starting to Destroy Demand
Bloomberg, March 27, 2022
EU Agrees on New Digital Rules to Rein in Big Tech Dominance
The Associated Press, March 25, 2022
Europe's Economy Slows as Russian Invasion Sends Costs Soaring
The Wall Street Journal, March 24, 2022
China, US Urged to Improve Agricultural 'Bright Spot' to 'Inject New Impetus' in Beijing, Washington Relations
South China Morning Post, March 23, 2022
China-Europe Rail Lines Become Supply Chain's Latest Problem
Bloomberg, March 23, 2022
The Global Trading Order Is Getting Realigned Again
Bloomberg, March 23, 2022
Why Global Supply Chains May Never Be the Same
The Wall Street Journal, March 23, 2022
Central Banks Grapple With Dual Threat of Slowing Growth, Rising Inflation
The Wall Street Journal, March 21, 2022
National Edition – available for complimentary further distribution.


CalChamber Policy Briefings



2022 CalChamber Issues Guide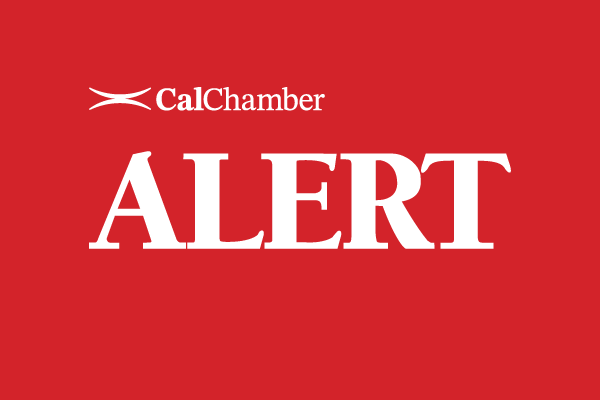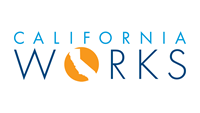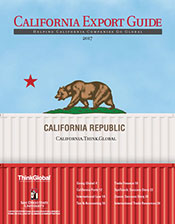 The California Export Guide is published by ThinkGlobal Inc. in partnership with the Center for International Business Education and Research (CIBER) at San Diego State University. The guide provides expert advice and information for exporters.

You can view the entire
Trade Update on our website.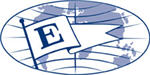 President's Export Award Recipient
Visit CalChamber.com/International for export/import information, trade stats, trade policy, FAQs and more.

Upcoming Events:

Federal Maritime Commission – Maritime Transportation Data Initiative Hearings
Every Tuesday until 4/19/2022

Upcoming U.S. Commercial Service Webinars
November 2021 to Spring 2022



Expo Dubai 2021
10/1/2021 – 3/31/2022
2022 Taiwan Trade Shows
January 2022 – October 2022

From Local to Global: Celebrating Diversity: Showcasing the International Success of Women-Owned & Led Businesses
03/30/2022

Recovery and Resilience of Women in Trade
04/05/2022

Cyber Security Business Development Mission to South America
04/05/2022 – 04/08/2022

Trade opportunities for the apparel and textile sectors of Guatemala and the West Coast of the US
04/06/2022

Opportunities for Textile & Apparel – Central American Free Trade Agreement
04/06/2022

China International Medical Equipment Fair (CMEF)
04/07/2022 – 04/10/2022

30th Annual Africa & Diaspora International Conference
04/28/2022 – 04/30/2022

2022 World Trade Week Southern California: Global Trade: Reconnecting the World
05/05/2022

Trade Mission to South America
5/15/2022 - 5/20/2022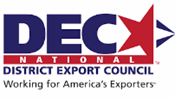 2022 NADEC Annual Export Conference
05/19/2022 – 05/20/2022

Federal Maritime Commission – Maritime Transportation Data Summit
06/01/2022

Concrete Show South East Asia 2022
09/14/2022 - 09/17/2022


California Coalition
for Free Trade
A broad-based group of companies and business organizations working to secure a national free trade agenda.
Join or Learn More
Resources:
California Congressional
Delegation Pictorial Roster
California Congressional
Committee Assignments
California Legislative Pictorial Roster

International Job Positions

Trade Promotion Opportunities

World Trade Organization

PODCAST: The Trade Guys, Center for Strategic and International Studies

PODCAST: Global Translations, Politico
Federal Government:

The White House

Agency Review Teams

The U.S. Senate

The U.S. House of Representatives

U.S. State Department

Tracker: Current U.S. Ambassadors

U.S. Department of Commerce

U.S. Trade Representative

U.S. Small Business Administration

Export-Import Bank of the U.S.
State Government:
Governor

Lieutenant Governor

California State Senate

California State Assembly

California Department of Finance

California Office of the Small Business Advocate (CalOSBA)


GO-Biz Monthly International Trade Newsletter




Free eNewsletters
Receive free eNewsletters to help keep you up to date on the laws affecting you and your business. To subscribe to any of the newsletters, visit this link.

Connect with CalChamber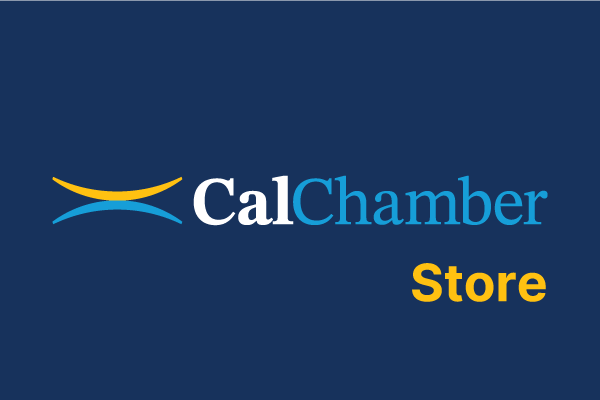 Susanne Stirling, Vice President International Affairs

Nikki Ellis, International Affairs Specialist
Note: This email is being sent to members of the CalChamber Council for International Trade; CalChamber members with international interests; local, binational and American chambers of commerce abroad; the consular corps; California congressional delegation, selected U.S. and California government officials; and representatives of business and trade associations.

In addition, a National edition is available for distribution.
If you would like to be added to the subscriber list for this free e-newsletter, please click here.
To unsubscribe from Trade Update,
please email us.
1215 K Street, Suite 1400
Sacramento, CA 95814
916 444 6670
www.calchamber.com/international international@calchamber.com