Tuesday, November 30, 2021
Featured Headlines
CalChamber Companies in the News
Amazon Builds Out Network to Speed Delivery, Handle Holiday Crunch
The Wall Street Journal, November 29, 2021
Toyota Plant in Argentina to Increase Production as of 2022
MercoPress, November 24, 2021
Walmart's Mexico Unit to Open Gas Stations at Stores, Partnering with Gazpro
NASDAQ, November 22, 2021
Trade Policy
From the White House
FACT SHEET: The Bipartisan Infrastructure Law Will Revitalize Main Street
November 23, 2021
Statement by NSC Spokesperson Emily Horne on the U.S.-Lithuania Strategic Dialogue on the Indo-Pacific
November 23, 2021
President Biden Announces Release from the Strategic Petroleum Reserve As Part of Ongoing Efforts to Lower Prices and Address Lack of Supply Around the World
November 23, 2021
President Biden to Host Second U.S. – Africa Leaders Summit
November 19, 2021
Recent Progress at Our Ports: Moving Cargo and Filling Shelves
November 17, 2021
From the U.S. Department of Commerce
Op-ed By Commerce Secretary Gina Raimondo and U.S. Trade Representative Katherine Tai: What New Steel and Aluminum Deals Mean for American Families
November 28, 2021
Readout of Secretary Gina M. Raimondo's Official Visit to Malaysia
November 18, 2021
The Minority Business Development Agency is Permanently Authorized in Bipartisan Infrastructure Deal
November 18, 2021
Readout of Secretary Gina M. Raimondo's Official Visit to Singapore
November 17, 2021
Readout of Joint Indo-Pacific Economic Meeting
November 17, 2021
Next Steps on U.S.-Australia Critical Minerals Collaboration
November 17, 2021
U.S.-Singapore Partnership for Growth and Innovation: A Joint Statement by U.S. Secretary of Commerce Gina Raimondo and Singapore Minister for Trade and Industry Gan Kim Yong
November 17, 2021
Readout of Secretary Gina M. Raimondo's Meeting with New Zealand Minister for Trade and Export Growth Damien O'Connor
November 17, 2021
Readout of Secretary Gina M. Raimondo's Meeting with Minister for Trade, Tourism and Investment of Australia Dan Tehan
November 17, 2021
From the U.S. Trade Representative
Joint Statement of the Trade Ministers of the United States, Japan, and the European Union After a Trilateral Meeting
November 30, 2021
USTR Welcomes Agreement with India on Digital Services Taxes
November 24, 2021
Joint Statement from the United States – India Trade Policy Forum
November 23, 2021
Joint Statement by the Trade Ministers of the United States of America and the Republic of Korea on the Occasion of the Sixth Meeting of the Joint Committee of the U.S.-Korea Free Trade Agreement
November 19, 2021
USTR Welcomes Agreement with Turkey on Digital Services Taxes
November 22, 2021
Remarks of Ambassador Katherine Tai at the Start of the KORUS Joint Committee
November 19, 2021
Joint Statement by the Trade Ministers of the United States, Japan, and the European Union
November 17, 2021
United States and Japan Announce The Formation Of The U.S.-Japan Partnership On Trade
November 17, 2021
Readouts from the last two weeks:
India
Digital Economy in Korea
Korea
Japan
From the U.S. Department of State
Joint Statement on the Sixth U.S.-Republic of Korea Information and Communication Technology Policy Forum
November 29, 2021
The Ironclad U.S. Commitment to NATO
November 29, 2021
The United States and Latvia: A Strong Alliance
November 29, 2021
2021 U.S.-Taiwan Economic Prosperity Partnership Dialogue (EPPD)
November 23, 2021
The United States and Senegal: 60 Years of Partnership
November 19, 2021
Joint Statement on the 12th U.S.-Japan Policy Cooperation Dialogue on the Internet Economy
November 19, 2021
The United States and Nigeria: Strategic Partners
November 18, 2021
From the International Trade Administration
Department of Commerce Hosts Virtual Stakeholder Info Session on Transatlantic Commercial Cooperation
November 22, 2021
From the Export-Import Bank of the U.S.
EXIM Signs Memorandum of Understanding with Lithuania's Ministry of Economy and Innovation
November 24, 2021
EXIM Announces New Business Development and Outreach Division
November 18, 2021
From the World Trade Organization
WTO, IFC Heads Agree to Enhance Cooperation on Trade Finance
November 29, 2021
Members Conclude Milestone Review of Trade Facilitation Agreement
November 26, 2021
OECD, WTO Issue Joint Study on Economic Benefits of New Services Domestic Regulation Deal
November 26, 2021
Draft Agreement on Fisheries Subsidies Submitted for Ministers' Attention Ahead of MC12
November 25, 2021
DDG Ellard Stresses WTO's Commitment to Support AfCFTA Implementation
November 25, 2021
Investment Facilitation Negotiations End Productive Year, Aim at Conclusion by End 2022
November 24, 2021
WTO, IMF launch Vaccine Trade Tracker
November 22, 2021
Vulnerabilities, Resilience in Global Trading System Examined in World Trade Report 2021
November 16, 2021
Trade Agreements
Why South Korea Should Join the CPTPP
Nikkei Asian Review, November 30, 2021
Trudeau Weighs Auto-Content Rules as Next U.S. Trade Flashpoint
Bloomberg, November 29, 2021
India Pushes Renewed Trade Talks in Aftermath of Canada-China Tensions
CBC, November 28, 2021
Britain and Israel to Sign Trade and Defense Deal
The Guardian, November 28, 2021
China Can Set the Rules and Counter US Moves on Asia-Pacific Digital Trade, if DEPA Bid Succeeds
South China Morning Post, November 28, 2021
Free Trade Agreement Talks with U.K. Could Be Delayed to January 2022
The Hindu, November 27, 2021
Malaysia, Turkey to Finalise Entire Package of Expanded Free Trade Agreement by Mid-2022, Says Azmin
The Edge Markets, November 25, 2021
USTR Says Moving to Terminate India Trade Retaliation After Tax Agreement
Reuters, November 24, 2021
Good News for Indo-US Trade Ties, Biden Admin to Consider Restoring GSP Status Revoked by Trump in 2019
News18, November 23, 2021
UK Could Secure Free-Trade Agreement with Gulf Nations Within a Year
Express, November 22, 2021
U.S. And EU Reach Section 232 Agreement For Steel And Aluminum Tariff-Rate Quota
The National Law Review, November 23, 2021
China Slows Its Progress on U.S. Trade Deal Purchases Amid Talks
Bloomberg, November 23, 2021
Thailand Plans to Join Talks on Trans-Pacific Trade Pact Membership
Reuters, November 22, 2021
India and U.S. Officials to Look for Ways to Resolve Trade Issues
Reuters, November 22, 2021
Federal
North American Transborder Freight Decreases 3.4% in September 2021 from August 2021, up 7.7% Since Pre-Pandemic September 2019
American Journal of Transportation, November 19, 2021
U.S., China Relations Move From Foothills to Precipice: NEF Wrap
Bloomberg, November 17, 2021
U.S. Should Restrict Investment in China Due to Security Concerns, Panel Says
The Wall Street Journal, November 17, 2021
Federal Maritime Commission to Examine Maritime Supply Chain Data Sharing
gCaptain, November 15, 2021
California
West Coast Trade Report – November 2021
Pacific Merchant Shipping Association, November 2021
US Navy Opens Seabee Base To Help Relieve LA Port Congestion
gCaptain, November 23, 2021
Los Angeles and Long Beach Container Dwell Times Rose to Record in October
gCaptain, November 23, 2021
California Ports Report Supply Chain Progress, Delay Fines for Lingering Cargo Containers
CNBC, November 22, 2021
Quick Preview of New and 2022 California Employment Laws
CalChamber Alert, November 19, 2021
State Gains Funds from Federal Infrastructure Bill
CalChamber Alert, November 19, 2021
Truckers Steer Clear of 24-Hour Operations at Southern California Ports
The Wall Street Journal, November 17, 2021
Watch: Transportation Secretary Pete Buttigieg Joins Port of Los Angeles Executive Director for Supply Chain Update
gCaptain, November 16, 2021
Empty Containers Pile Up at Port of Los Angeles as Ocean Liners Add 'Sweeper' Ships to Clear Backlog
gCaptain, November 16, 2021
Los Angeles and Long Beach Port Authorities Postpone New Container Dwell Fees
gCaptain, November 15, 2021
More International Articles
U.S. Needs More Substantive Asia Economic Plan, Singapore Says
Bloomberg, November 30, 2021
Omicron Delays Africa Forum Set to Unveil $110 Billion of Deals
Bloomberg, November 29, 2021
27 More Russian Diplomats Expelled from US, Ambassador Says
The Hill, November 28, 2021
China's Rising Cost of Business is Prompting Some Companies to Leave
The Orange County Register, November 26, 2021
Japan, Vietnam Foreign Chiefs Vow to Promote Free, Open Indo-Pacific
KyodoNews, November 25, 2021
UK Sets Out Plans to Boost Global Digital Trade
Reuters, November 25, 2021
Every Step of the Global Supply Chain Is Going Wrong — All at Once
Bloomberg, November 22, 2021
Supply Chain Woes Trigger Shortages of Critical Medical Devices
North Coast Journal, November 22, 2021
Supply-Chain Problems Show Signs of Easing
The Wall Street Journal, November 21, 2021
Container Shipping Rates Could Take Two Years to Return to Normal
gCaptain, November 16, 2021
Shipping Containers Get Foldable Design Seen as Cure for Logjams
gCaptain, November 15, 2021
National Edition – available for complimentary further distribution.


CalChamber Policy Briefings



2021 Business Issues Guide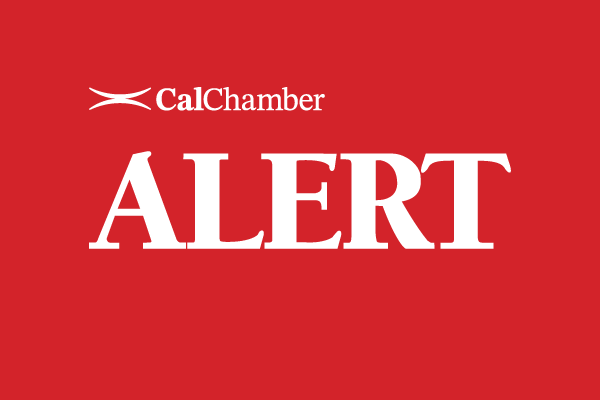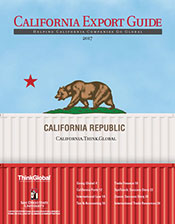 The California Export Guide is published by ThinkGlobal Inc. in partnership with the Center for International Business Education and Research (CIBER) at San Diego State University. The guide provides expert advice and information for exporters.



You can view the entire
Trade Update on our website.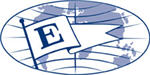 President's Export Award Recipient
Visit CalChamber.com/International for export/import information, trade stats, trade policy, FAQs and more.

Upcoming Events:

Upcoming U.S. Commercial Service Webinars
November 2021 to Spring 2022


Expo Dubai 2021
10/1/2021 – 3/31/2022

Taiwan Trade Shows Through the End of the Year
10/06/2021 - 12/27/2021



36th Trade Expo Indonesia (TEI) Digital Edition (DE)
10/21/2021 – 12/20/2021



Webinar: What is next for the Global Supply Chain Crisis?
11/30/2021



22nd Hong Kong Forum
11/30/2021 - 12/01/2021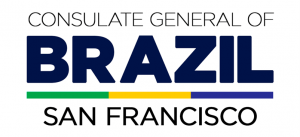 Brazil & California: Developing Innovation and Business Opportunities
12/2/2021

Taiwan Smart Agriweek
12/2/2021 – 12/30/2021


Webinar: San Francisco to Abu Dhabi
12/9/2021

USRBC-AmCham-EAEU Conference in Moscow: "Eurasian Economic Union 2021: Achievements, Challenges, Outlook"
12/13/2021



2021 Foreign Trade Association Holiday Luncheon
12/14/2021

Annual Pan African Global Trade & Investment Conference
01/16/2021 - 01/17/2021

2022 Taiwan Trade Shows
February 2022 – October 2022

30th Annual Africa & Diaspora International Conference
04/28/2022 – 04/30/2022

Concrete Show South East Asia 2022
09/14/2022 - 09/17/2022


California Coalition
for Free Trade
A broad-based group of companies and business organizations working to secure a national free trade agenda.
Join or Learn More
Resources:
California Congressional
Delegation Pictorial Roster
California Congressional
Committee Assignments
California Legislative Pictorial Roster

International Job Positions

Trade Promotion Opportunities

World Trade Organization

PODCAST: The Trade Guys, Center for Strategic and International Studies

PODCAST: Global Translations, Politico
Federal Government:

The White House

Agency Review Teams

The U.S. Senate

The U.S. House of Representatives

U.S. State Department

Tracker: Current U.S. Ambassadors

U.S. Department of Commerce

U.S. Trade Representative

U.S. Small Business Administration

Export-Import Bank of the U.S.
State Government:
Governor

Lieutenant Governor

California State Senate

California State Assembly

California Department of Finance

California Office of the Small Business Advocate (CalOSBA)


GO-Biz Monthly International Trade Newsletter




Free eNewsletters
Receive free eNewsletters to help keep you up to date on the laws affecting you and your business. To subscribe to any of the newsletters, visit this link.

Connect with CalChamber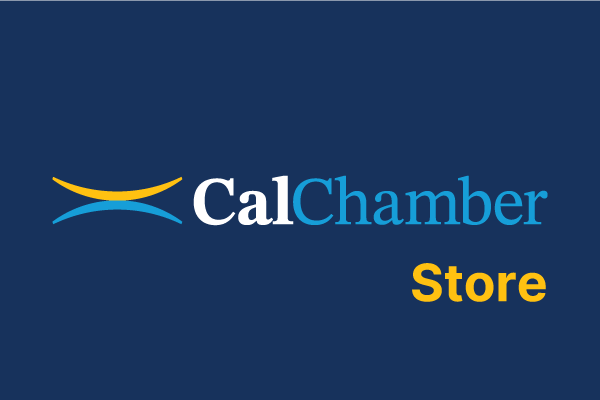 Susanne Stirling, Vice President International Affairs

Nikki Ellis, Assistant, International Affairs
Note: This email is being sent to members of the CalChamber Council for International Trade; CalChamber members with international interests; local, binational and American chambers of commerce abroad; the consular corps; California congressional delegation, selected U.S. and California government officials; and representatives of business and trade associations.

In addition, a National edition is available for distribution.
If you would like to be added to the subscriber list for this free e-newsletter, please click here.
To unsubscribe from Trade Update,
please email us.
1215 K Street, Suite 1400
Sacramento, CA 95814
916 444 6670
www.calchamber.com/international international@calchamber.com