Tuesday, August 3, 2021
Featured Headlines
CalChamber Companies in the News
Wells Fargo Aim to Tackle High Costs of Living in Poverty in the U.S.
Wells Fargo Newsroom, July 30, 2021
Boeing Donates €500,000 to Assist Red Cross Flood Relief Efforts in Germany
Boeing Mediaroom, July 29, 2021
Rio Tinto signs groundbreaking renewable energy agreement in Madagascar
Rio Tinto News, July 26, 2021
United Air Sees Profit on Horizon Despite Renewed Virus Fear
American Journal of Transportation, July 21, 2021
Trade Policy
From the White House
U.S.-Canada Joint Statement on Gordie Howe International Bridge
July 29, 2021
FACT SHEET: Historic Bipartisan Infrastructure Deal
July 28, 2021
From the U.S. Department of Commerce
Op-ed by Commerce Secretary Gina Raimondo: A Tattered Care Economy Is Holding Back American Workers
July 30, 2021
Statement from U.S. Secretary of Commerce Gina M. Raimondo on the Bipartisan Infrastructure Deal
July 28, 2021
U.S. Commerce Chief Sees Some Tariffs as 'Very Effective'
Bloomberg, July 28, 2021
Commerce Secretary Raimondo Names New U.S. Private Sector Co-Chair to U.S.-Brazil CEO Forum
July 28, 2021
Secretary Raimondo Lauds Renewed Commitment to Attract International Students and Bolster U.S. Education Exports
July 26, 2021
Op-ed Commerce Department, NOAA ensuring U.S. remains a world leader in space commerce
July 21, 2021
From the U.S. Trade Representative
U.S. Trade Chief Plans Summit to Discuss Africa Duty-Free Access
Bloomberg, July 27, 2021
USTR Releases Determination on Action and Ongoing Monitoring Following U.S. – Vietnam Agreement on Vietnam's Currency Practices
July 23, 2021
Readout of Ambassador Katherine Tai's Meeting with Mexico's Secretary of Economy Tatiana Clouthier
July 22, 2021
Readout of Ambassador Katherine Tai's Meeting with European Parliament's Committee on International Trade Chair Bernd Lange and Vice-Chair Kumpula-Natri
July 22, 2021
USTR Welcomes New Staff Members to the Front Office
July 22, 2021
Readout of Ambassador Katherine Tai's Meeting with OECD Secretary-General Mathias Cormann
July 21, 2021
Readout of Ambassador Katherine Tai's Meeting with Australian Minister for Trade, Tourism and Investment Dan Tehan
July 21, 2021
From the U.S. Department of Agriculture
U.S. Department of Agriculture Announces Key Staff
July 21, 2021
From the Department of State
United States and Canada Forge Ahead on Critical Minerals Cooperation
July 31, 2021
United States Bid to Host Expo 2027
July 29, 2021
United States to Co-Host the Indo-Pacific Business Forum 2021
July 29, 2021
Secretary Blinken Travels to Kuwait to Advance Regional Security and Economic Ties
July 28, 2021
Secretary Blinken's Meeting with Indian Prime Minister Modi
July 28, 2021
The United States and India: Deepening our Strategic Partnership
July 27, 2021
U.S.-Iraq Strategic Dialogue
July 23, 2021
From the Bureau of Economic Analysis
Direct Investment by Country and Industry, 2020
July 22, 2021
U.S. International Trade in Goods by Principal End-Use Category
Advance Economic Indicators Report, July 28, 2021
From the Export-Import Bank of the U.S.
EXIM Approves $832.5 Million in Financing to Support U.S.-Manufactured Commercial Aircraft Exports to Turkish Airlines
July 30, 2021
President Biden Authorizes EXIM Board Transition Steps
July 21, 2021
From the World Trade Organization
STDF Annual Report Highlights Efforts to Boost SPS Capacity Despite Pandemic Challenges
August 2, 2021
WTO Issues 2021 Edition of Flagship Statistical Publication
July 30, 2021
IMF, World Bank, WHO, WTO Launch Joint Vaccine Information Website
July 30, 2021
WTO Report: Full Trade Recovery at Risk Without Equitable Vaccine Roll-Out
July 29, 2021
WTO Booklet Highlights Members' Activities in 2020 on Food Safety, Animal and Plant Health
July 27, 2021
The One Thing Biden Must Do if He's Serious About Reforming the WTO
The Hill, July 26, 2021
Further Progress Cited in E-Commerce Negotiations
July 22, 2021
Trade Agreements
U.S. Trade and Investment Initiative: Prosper Africa Build Together
UK 'Closing In' on Free Trade Agreement with New Zealand
Reuters, July 31, 2021
How European Union Businesses Can Reach The €21 Trillion RCEP Free Trade Market Access Via Existing Agreements
China Briefing, July 30, 2021
Trade Between Moscow and the European Union Up 2% in the First Quarter of 2021
American Journal of Transportation, July 30, 2021
Cryptocurrency Should Be Added to the US-Japan Trade Deal
Nikkei Asian Review, July 28, 2021
China is Still Falling Short of Meeting an Agreement to Reduce its U.S. Trade Surplus
CNBC, July 27, 2021
The U.S. Should Rejoin the Trans-Pacific Partnership
The Washington Times, July 27, 2021
Federal
Brady, Buchanan Lead Letter to Biden Calling for Renewal of Trade Promotion Authority
GOP House Ways and Means Committee, August 3, 2021
Ambassador: US Orders 24 Russian Diplomats Out By Sept. 3
AP, August 2, 2021
Biden Will Name American Historian as Ambassador to Combat Antisemitism
Miami Herald, July 29, 2021
Biden Plans to Nominate a Cuban American Democrat to be the U.S. Ambassador to O.A.S.
The New York Times, July 29, 2021
Biden to Nominate Jonathan Kaplan to Be Ambassador to Singapore
The Wall Street Journal, July 29, 2021
'Industrial Policy' Is Back: The West Dusts Off Old Idea to Counter China
The Wall Street Journal, July 29, 2021
After Years of Chinese Influence, U.S. Tries to Renew Ties in Southeast Asia
The New York Times, July 27, 2021
Biden Revives Trump's Africa Business Initiative; Focus on Energy, Health
Reuters, July 27, 2021
Why Isn't the White House Doing More To Advance Free Trade?
The Heritage Foundation, July 26, 2021
Biden Diverges with Canada and Extends Border Restrictions Until At Least Aug. 21
Politico, July 21, 2021
Rep. Nunes: The U.S. Must Lead the World on Combatting Forced Labor
GOP House Ways and Means Committee, July 21, 2021
Jill Biden's Chief of Staff Picked for US Ambassador to Spain
The Hill, July 27, 2021
California
More International Articles
China 'Open Minded' on G7 Talks Over Issues at Heart of US-China Trade War, WTO Ambassador Says
South China Morning Post, July 30, 2021
No End In Sight to Supply-Chain Snarls, So Now What?
Bloomberg, July 30, 2021
Where Can You Fly Right Now? Travel Recovery Hits an Air Pocket
Bloomberg, July 29, 2021
China's Factories Likely to Show Economic Recovery Is Stable
Bloomberg, July 29, 2021
U.S.-Canadian Border to Open in August With Certain Restrictions
The National Law Review, July 28, 2021
End of 'America First' Stock Trade Postponed After China Wipeout
Bloomberg, July 27, 2021
Tony Abbott: China Using Trade as a 'Weapon'
Politico, July 27, 2021
Global Shipping Industry Disrupted Again, This Time by Floods in Europe and China
CNBC, July 26, 2021
National Edition – available for complimentary further distribution.


CalChamber Policy Briefings



2021 Business Issues Guide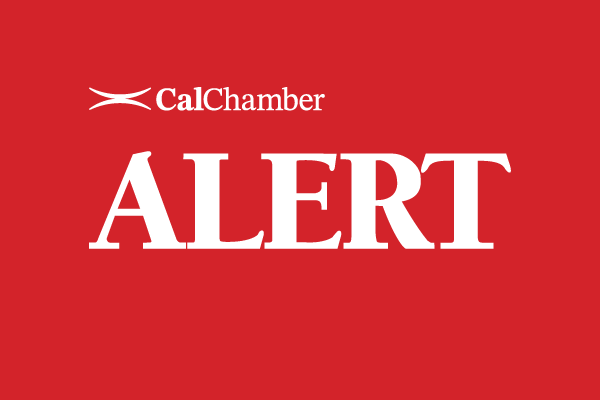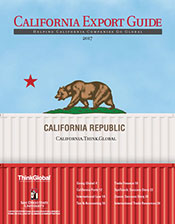 The California Export Guide is published by ThinkGlobal Inc. in partnership with the Center for International Business Education and Research (CIBER) at San Diego State University. The guide provides expert advice and information for exporters.



You can view the entire
Trade Update on our website.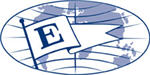 President's Export Award Recipient
Visit CalChamber.com/International for export/import information, trade stats, trade policy, FAQs and more.

Upcoming Events:



Exporting Basics: An Introductory Seminar
08/11/2021


Freight Disruption in the Global Supply Chain
8/11/21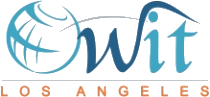 Port to Port Conversation
8/19/21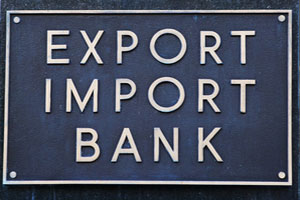 EXIM's 2021 Virtual Annual Conference
9/21/2021 – 9/23-2021

Expo Dubai 2021
10/1/2021 – 3/31/2021

Build Expo Greece 2021
10/15/2021 – 10/17/2021



2021 Select LA Investment Summit
10/20/2021 – 10/21-2021

ISDEF 2021 Israel Defense Expo
11/9/2021-11/11/2021

Smart City Expo World Congress 2021
11/16/2021 – 11/18/2021

12th World Chambers Congress: Dubai 2021
11/23/2021 - 11/25/2021

Athens International Tourism & Culture Expo 2021
11/25/2021 – 11/27/2021


California Coalition
for Free Trade
A broad-based group of companies and business organizations working to secure a national free trade agenda.
Join or Learn More
Resources:
California Congressional
Delegation Pictorial Roster
California Congressional
Committee Assignments
California Legislative Pictorial Roster

International Job Positions

Trade Promotion Opportunities

World Trade Organization

PODCAST: The Trade Guys, Center for Strategic and International Studies

PODCAST: Global Translations, Politico
Federal Government:

The White House

Agency Review Teams

The U.S. Senate

The U.S. House of Representatives

U.S. State Department

U.S. Department of Commerce

U.S. Trade Representative

U.S. Small Business Administration

Export-Import Bank of the U.S.
State Government:
Governor

Lieutenant Governor

California State Senate

California State Assembly

California Department of Finance


GO-Biz Monthly International Trade Newsletter




Free eNewsletters
Receive free eNewsletters to help keep you up to date on the laws affecting you and your business. To subscribe to any of the newsletters, visit this link.

Connect with CalChamber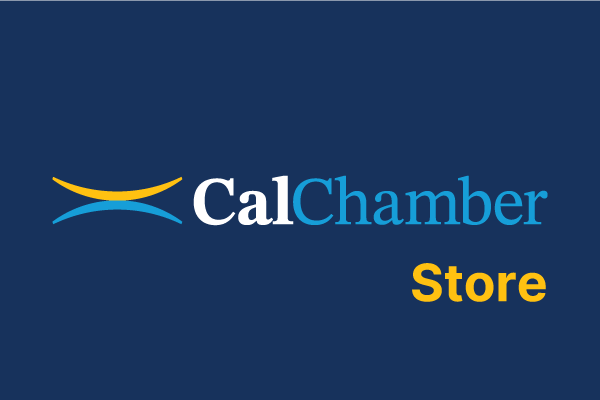 Susanne Stirling, Vice President International Affairs

Nikki Ellis, Assistant, International Affairs
Note: This email is being sent to members of the CalChamber Council for International Trade; CalChamber members with international interests; local, binational and American chambers of commerce abroad; the consular corps; California congressional delegation, selected U.S. and California government officials; and representatives of business and trade associations.

In addition, a National edition is available for distribution.
If you would like to be added to the subscriber list for this free e-newsletter, please click here.
To unsubscribe from Trade Update,
please email us.
1215 K Street, Suite 1400
Sacramento, CA 95814
916 444 6670
www.calchamber.com/international international@calchamber.com