Tuesday, July 13, 2021
Featured Headlines
CalChamber Companies in the News
SoCalGas and SDG&E Recognized on Nationwide List of 100 Best Places to Work in IT
Sempra Energy, July 12, 2021
Intel Offers to Spread $20bn Chip Factory Investment Across EU
FinTech Zoom, July 10, 2021
Almond Market Update: Again, in June, California Almond Industry Shipments Hit the Higher End of Expectations
Blue Diamond Growers, July 9, 2021
CalChamber Member IBM and Atos to Collaborate to Build a Secured Infrastructure for the Dutch Ministry of Defense
IBM Newsroom, July 8, 2021
Siemens Mobility Awarded $3.4B from Amtrak to Manufacture New Fleet of Modern Trains in Sacramento
Fox40, July 7, 2021
Trade Policy
From the White House
President Biden Announces His Intent to Nominate Four Individuals to Serve as Ambassadors
July 9, 2021
Executive Order on Promoting Competition in the American Economy
July 9, 2021
Fact Sheet
From the U.S. Department of Commerce
Commerce Department Adds 34 Entities to the Entity List to Target Enablers of China's Human Rights Abuses and Military Modernization, and Unauthorized Iranian and Russian Procurement
July 9, 2021
From the U.S. Trade Representative
USTR Joins Other Federal Agencies in Issuing Updated Xinjiang Supply Chain Business Advisory
July 13, 2021
Readout of Ambassador Katherine Tai's Meeting with Mexico's Secretary of Foreigner Affairs Marcelo Ebrard
July 9, 2021
USTR Announces Reallocation of Unused Fiscal Year 2021 WTO Tariff-Rate Quota Volume for Raw Cane Sugar
July 9, 2021
Readout of Ambassador Katherine Tai at Roundtable Hosted by the American Chamber of Commerce of Mexico
July 8, 2021
Statement from Ambassador Katherine Tai on the Remediation Plan to Address Denial of Workers' Rights in Mexico
July 8, 2021
United States and Mexico Announce Course of Remediation for Workers' Rights Denial at Auto Manufacturing Facility in Silao
July 8, 2021
Readout of Ambassador Katherine Tai Meeting with Mexico's Secretary of Labor and Social Welfare Luisa María Alcalde Luján
July 8, 2021
Readout of Ambassador Katherine Tai's Roundtable with the Solidarity Center
July 8, 2021
Readout of Ambassador Tai's Meeting with Mexico's Secretary of Economy Tatiana Clouthier
July 7, 2021
One-Year Anniversary of the United States-Mexico-Canada Agreement Trilateral Joint Statement
July 7, 2021
Readout of Ambassador Katherine Tai at Inclusive Trade Event Roundtable
July 7, 2021
Readout of Ambassador Katherine Tai's Meeting with Mexico's Secretary of Agriculture and Rural Development Victor Villalobos and Mexico's Secretary of Economy Tatiana Clouthier
July 7, 2021
Readout of Ambassador Katherine Tai's Meeting with Canada's Minister of Small Business, Export Promotion and International Trade Mary Ng
July 6, 2021
U.S. Raising Mexico Energy Policy Concerns, Trade Chief Says
Bloomberg, July 7, 2021
From the Department of State
Issuance of the Updated Xinjiang Supply Chain Business Advisory
July 13, 2021
FACT SHEET
From the Export-Import Bank of the U.S.
EXIM Seeks Applications for 2021-2022 Advisory Committees and Two Subcommittees—Chair's Council on Climate and Chair's Council on China Competition
July 6, 2021
From the World Trade Organization
WTO DG and Chair Brief NGOs Ahead of Turning Point in Fishing Subsidies Negotiations
July 12, 2021
WTO Issues 2021 Annual Report
July 9, 2021
Trade Can Help Put UN Sustainable Development Goals Back on Track: DG Okonjo-Iweala
July 6, 2021
Trade Agreements
Thai Ministry Ready for More Mini-FTAs
Bangkok Post, July 13, 2021
Serbia's Free Trade Deal with EAEU Takes Effect
See News, July 12, 2021
Full Ratification of Free Trade Deal with China is Now Expected Early Next Year
Khmer Times, July 12, 2021
U.K. Spurns EU's 47.5 Billion Euro Estimate for Post-Brexit Tab
American Journal of Transportation, July 9, 2021
Vietnam Meets With U.S. Trade Reps on Currency, Timber
Bloomberg, July 9, 2021
U.S., Mexico Settle First Labor Complaint Under USMCA
Reuters, July 8, 2021
Federal
Yellen Looks to Revive U.S.-EU Ties in Facing Down China, Russia
Bloomberg, July 12, 2021
Top US Ship Regulator Pledges to Keep Pressure on Carriers
American Journal of Transportation, July 12, 2021
Higher Inflation Is Here to Stay for Years, Economists Forecast
The Wall Street Journal, July 11, 2021
U.S. Worker Aid Becomes a Casualty as Biden Trade Authority Ends
Bloomberg, July 6, 2021
Trump is Long Gone, but Trade Frictions Remain for U.S. and Canada
The Washington Post, July 7, 2021
New Study Makes the Case for More US Free Trade Deals
The Hill, July 6, 2021
California
Port of Long Beach Maintains Steady Cargo Flow in June
American Journal of Transportation, July 9, 2021
More International Articles
China's Export Engine Accelerates, Defying Expectations
The Wall Street Journal, July 13, 2021
Virus Variants Threaten Global Recovery, G20 Warns
Reuters, July 12, 2021
World Hunger Hit 15-Year High as Virus Stifled Food Access
Bloomberg, July 12, 2021
E.U. Delays Digital Levy as Tax Talks Proceed
The New York Times, July 12, 2021
China's Slowing V-Shaped Economic Recovery Sends Global Warning
Bloomberg, July 11, 2021
G20 Finance Ministers Sign Off on Global Tax Deal
Politico, July 10, 2021
Strong U.S. Recovery Aids Growth in Canada, Mexico
The Wall Street Journal, July 10, 2021
China Moves to Spur Lending as Inflation Fears Ease
The Wall Street Journal, July 9, 2021
Why Rising Oil Prices Are Unlikely to Kill the Economic Recovery
The Wall Street Journal, July 8, 2021
Ever Given Container Ship That Blocked Suez Canal Sets Sail After Owner Pays Compensation
The Wall Street Journal, July 7, 2021
Cost to Ship a Boxload of Goods to U.S. From China Nears $10,000
Bloomberg, July 8, 2021
ECB Aims for Slightly Higher Inflation, Stops Short of Fed's Major Shift
The Wall Street Journal, July 8, 2021
National Edition – available for complimentary further distribution.


CalChamber Policy Briefings



2021 Business Issues Guide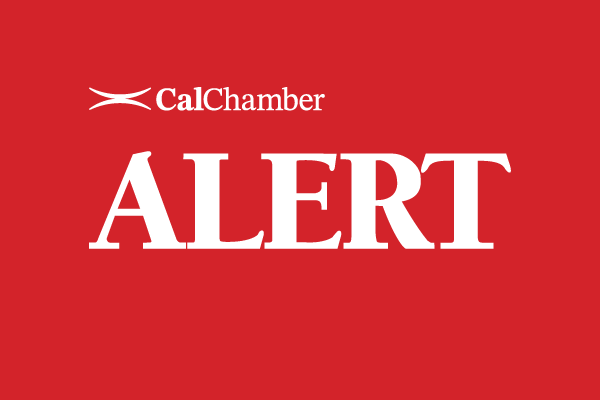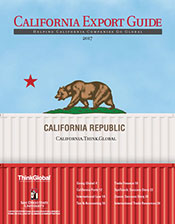 The California Export Guide is published by ThinkGlobal Inc. in partnership with the Center for International Business Education and Research (CIBER) at San Diego State University. The guide provides expert advice and information for exporters.



You can view the entire
Trade Update on our website.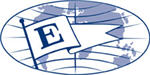 President's Export Award Recipient
Visit CalChamber.com/International for export/import information, trade stats, trade policy, FAQs and more.

Upcoming Events:

Exporting – What's in It for You?
07/13/2021 – 07/15/2021



Defense Exhibition Athens 2021: USA Pavilion
07/13/2021 – 07/15/2021

Exporting - What's in It for You?
07/13/2021 - 07/15/2021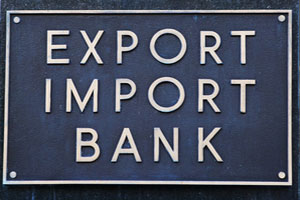 EXIM's 2021 Virtual Annual Conference
9/21/2021 – 9/23-2021

Expo Dubai 2021
10/1/2021 – 3/31/2021

Build Expo Greece 2021
10/15/2021 – 10/17/2021



2021 Select LA Investment Summit
10/20/2021 – 10/21-2021

ISDEF 2021 Israel Defense Expo
11/9/2021-11/11/2021

Smart City Expo World Congress 2021
11/16/2021 – 11/18/2021

12th World Chambers Congress: Dubai 2021
11/23/2021 - 11/25/2021

Athens International Tourism & Culture Expo 2021
11/25/2021 – 11/27/2021


California Coalition
for Free Trade
A broad-based group of companies and business organizations working to secure a national free trade agenda.
Join or Learn More
Resources:
California Congressional
Delegation Pictorial Roster
California Congressional
Committee Assignments
California Legislative Pictorial Roster

International Job Positions

Trade Promotion Opportunities

World Trade Organization

PODCAST: The Trade Guys, Center for Strategic and International Studies

PODCAST: Global Translations, Politico
Federal Government:

The White House

Agency Review Teams

The U.S. Senate

The U.S. House of Representatives

U.S. State Department

U.S. Department of Commerce

U.S. Trade Representative

U.S. Small Business Administration

Export-Import Bank of the U.S.
State Government:
Governor

Lieutenant Governor

California State Senate

California State Assembly

California Department of Finance


GO-Biz Monthly International Trade Newsletter




Free eNewsletters
Receive free eNewsletters to help keep you up to date on the laws affecting you and your business. To subscribe to any of the newsletters, visit this link.

Connect with CalChamber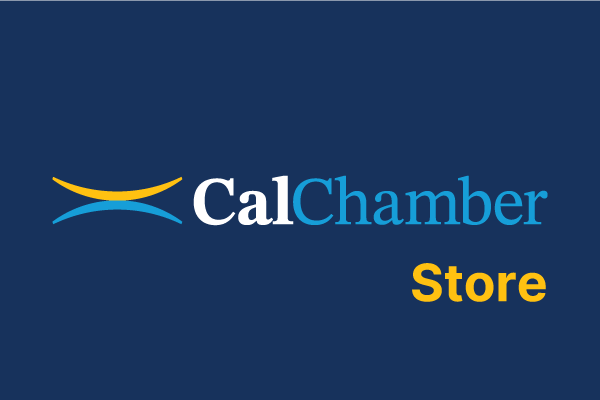 Susanne Stirling, Vice President International Affairs

Nikki Ellis, Assistant, International Affairs
Note: This email is being sent to members of the CalChamber Council for International Trade; CalChamber members with international interests; local, binational and American chambers of commerce abroad; the consular corps; California congressional delegation, selected U.S. and California government officials; and representatives of business and trade associations.

In addition, a National edition is available for distribution.
If you would like to be added to the subscriber list for this free e-newsletter, please click here.
To unsubscribe from Trade Update,
please email us.
1215 K Street, Suite 1400
Sacramento, CA 95814
916 444 6670
www.calchamber.com/international international@calchamber.com