Tuesday, June 15, 2021
Featured Headlines
CalChamber Companies in the News
Northrop Grumman Successfully Launches Pegasus XL Rocket for the US Space Force
Northrop Grumman, June 13, 2021
Almond Market Update: California Almond Industry Shipments in May Hit the Higher End of Expectations
Blue Diamond Growers, June 11, 2021
Morgan Stanley Donates $5 Million to 22 Hunger Relief Organizations Worldwide Through Move for Meals Campaign
Morgan Stanley, June 10, 2021
Trade Policy
From the White House
U.S.-EU Summit Statement
June 15, 2021
Remarks by President Biden, President of the European Council Charles Michel, and President of the European Commission Ursula von der Leyen Before the U.S.-EU Summit
June 15, 2021
On-the-Record Press Call by United States Trade Representative Ambassador Katherine Tai
June 15, 2021
FACT SHEET: Rebuilding, Revitalizing, and Raising the Ambition of U.S.-EU Relations
June 15, 2021
Readout of President Biden's Meeting with President Andrzej Duda of Poland
June 14, 2021
Readout of President Biden's Meeting with Prime Minister Kaja Kallas of Estonia, President Egils Levits of Latvia, and President Gitanas Nauseda of Lithuania
June 14, 2021
Readout of President Joseph R. Biden, Jr. Call with Prime Minister Bennett of Israel
June 13, 2021
FACT SHEET: United States and G7+ Partners Will Provide More than 2 Billion Vaccines for the World
June 13, 2021
FACT SHEET: NATO Summit: Revitalizing the Transatlantic Alliance
June 13, 2021
FACT SHEET: G7 to Announce Joint Actions on Forced Labor in Global Supply Chains, Anticorruption, and Ransomware
June 13, 2021
Readout of President Biden's Meeting with President Cyril Ramaphosa of South Africa
June 13, 2021
Readout of President Biden's Meeting with Prime Minister Suga Yoshihide of Japan
June 12, 2021
Readout: Trilateral Meeting of Prime Minister Boris Johnson of the United Kingdom, President Joe Biden, and Prime Minister Scott Morrison of Australia
June 12, 2021
Readout of President Biden's Meeting with Prime Minister Mario Draghi of Italy
June 12, 2021
FACT SHEET: President Biden and G7 Leaders Launch Build Back Better World (B3W) Partnership
June 12, 2021
FACT SHEET: United States and G7+ Plan to Defeat the COVID-19 Pandemic in 2022 and Prevent the Next Pandemic
June 11, 2021
Statement by White House Press Secretary Jen Psaki on the Visit of Chancellor Angela Merkel of Germany
June 11, 2021
FACT SHEET: President Biden and G7 Leaders to Announce Steps to Forge a More Fair and Inclusive Global Economy
June 11, 2021
Increasing Opportunities for Domestic Sourcing and Reducing the Need for Waivers from Made in America Laws
Office of Management and Budget, June 11, 2021
Remarks by President Biden and Prime Minister Boris Johnson of the United Kingdom Before Bilateral Meeting
June 10, 2021
FACT SHEET: Executive Order Protecting Americans' Sensitive Data from Foreign Adversaries
June 9, 2021
Executive Order on Protecting Americans' Sensitive Data from Foreign Adversaries
June 9, 2021
Statement by President Joe Biden on the United States' Commitment to Open Investment
June 8, 2021
Statement of President Joe Biden on Senate Passage of the U.S. Innovation and Competition Act
June 8, 2021
From the U.S. Department of Commerce
U.S. Secretary of Commerce Gina M. Raimondo to Join President Biden and other U.S. Government Leaders at the U.S.-EU Summit in Brussels, Belgium
June 11, 2021
Secretary of Commerce Gina M. Raimondo Statement on the Conclusion of the 2021 SelectUSA Investment Summit
June 11, 2021
U.S. Department of Commerce Welcomes Additional Biden-Harris Appointees
June 11, 2021
Readout of U.S. Secretary of Commerce Gina M. Raimondo Call with Minister of Commerce Wang Wentao of the People's Republic of China
June 10, 2021
America's Strong Marine Economy Vital to Building Back Better
June 9, 2021
U.S. Secretary of Commerce Gina M. Raimondo Applauds Senate Bipartisan Passage of the U.S. Innovation and Competition Act
June 8, 2021
From the U.S. Trade Representative
Readout of Ambassador Tai's Meeting with European Commissioner for Internal Market Thierry Breton
June 14, 2021
Ambassador Katherine Tai to Travel to Belgium, United Kingdom
June 11, 2021
U.S. Trade Representative Tai to hold talks in Britain next week
Reuters, June 11, 2021
Ambassador Tai Outlined Biden's Goal of Worker-Focused Trade Policy
The New York Times, June 10, 2021
Remarks of Ambassador Katherine Tai Outlining the Biden-Harris Administration's "Worker-Centered Trade Policy"
June 10, 2021
U.S. Trade Representative Katherine Tai to Outline Biden-Harris Administration's Historic "Worker-Centered Trade Policy"
June 10, 2021
Readout of Ambassador Tai's Virtual Meeting with Taiwan Minister-Without-Portfolio John Deng
June 10, 2021
Readout of Ambassador Tai's Virtual Meeting with Rwanda Minister of Trade and Industry Báta Habyarimana
June 10, 2021
United States Seeks Mexico's Review of Alleged Freedom of Association Violations at Mexican Automotive Parts Factory
June 9, 2021
Readout of Ambassador Tai's Virtual Meeting with Executives from the U.S.-APEC Business Coalition
June 8, 2021
From the U.S. Department of State
The United States and the Republic of Palau Partner on Our Ocean Conference 2022
June 11, 2021
Joint Statement on the Launch of the Japan-United States Clean Energy Partnership
June 11, 2021
Joint Statement on the Eighth U.S.-UAE Economic Policy Dialogue
June 9, 2021
The Stability and Security of the Western Balkans
June 8, 2021
Opening Statement Before the Senate Committee on Foreign Relations
June 8, 2021
From the Export-Import Bank of the U.S.
READOUT: EXIM Sub-Saharan Africa Advisory Committee Meets to Discuss U.S. Competitiveness, EXIM's China Program, Support for Renewable Energy
June 11, 2021
From the World Trade Organization
WTO Head Says Pandemic-Related Trade Barriers are Rising
Reuters, June 14, 2021
Head of WTO Says She Hopes There Will be No UK-EU Trade War
Reuters, June 12, 2021
Participants in Services Regulation Talks Outline Steps Taken to Implement New Disciplines
June 10, 2021
Australian PM Calls for WTO Reform as Tensions with China Mount
Reuters, June 9, 2021
WTO to Start Vaccine Supply Negotiations Amid Clash on Patents
Reuters, June 9, 2021
Members Approach Text-Based Discussions for an Urgent IP Response to COVID-19
June 9, 2021
Members Discuss COVID-19, Climate Change, Digital Issues at Review of Standards Agreement
June 9, 2021
Technical Assistance Report Highlights Positive Impact of 2020 Activities Despite COVID-19
June, 8, 2021
Trade Agreements
UK and Australia Agree 'Comprehensive and Ambitious' Free Trade Deal
Reuters, June 15, 2021
The U.S. Needs to Learn from its TPP Mistake — and Get its Seat Back at the Table by Senators Tom Carper and John Cornyn
The Washington Post, June 13, 2021
'Whatever it takes', UK's Johnson Warns EU Over Post-Brexit Trade
Reuters, June 12, 2021
UK, Canada Agreed to Redouble Efforts for Trade Deal
Reuters, June 11, 2021
113 U.S. and EU Organizations Urge EU and U.S. to Lift Retaliatory Tariffs on Products Unrelated to Transatlantic Trade Disputes
Distilled Spirits, June 10, 2021
China and the US Agree to Push Forward Trade, Investment Ties
American Journal of Transportation, June 10, 2021
US Stresses Taiwan Trade-Relationship Priority in First Talks
American Journal of Transportation, June 10, 2021
It's Time for an Anglo-American Free Trade Deal
The Heritage Foundation, June 9, 2021
The African Continental Free Trade Agreement ("Afcfta"): A Lure of Hope in Creating Investment Opportunities in Mauritius in Covid Times
Lexology, June 9, 2021
U.S. Asks Mexico to Review a Second Complaint about Labor Violations in its Auto Industry.
The New York Times, June 9, 2021
US and EU to End for Good Trump's $18 Billion Tariff Fight
American Journal of Transportation, June 9, 2021
U.S., Taiwan to Launch Trade Talks
The Wall Street Journal, June 8, 2021
Federal
'A Contest with Autocrats.' Biden Lauds Action as G-7 Nations Rebuke China
The Los Angeles Times, June 13, 2021
Investment Report Reflects Tumult of 2020
CalChamber, June 11, 2021
Germany's Merkel to Visit Biden at White House on July 15
Reuters, June 11, 2021
Live Updates: Biden Announces 500 Million-Dose Vaccine Donation for Poorer Countries
The New York Times, June 10, 2021
Biden Needs More Than $52 Billion to Counter China in Chips
Bloomberg, June 9, 2021
US Panels to Study Reopening Canada, Mexico, EU, U.K. Travel
American Journal of Transportation, June 9, 2021
US and Europe to Forge Tech Alliance Amid China's Rise
Politico, June 9, 2021
U.S. Eases Travel Warning for Many Nations as Pandemic Eases
Bloomberg, June 8, 2021
GSP Renewal Provisions Included in Senate's China Competitiveness Package
Coalition for GSP, June 8, 2021
Biden Supply Chain 'Strike Force' to Target China on Trade
Reuters, June 8, 2021
California
California Defies Doom With No. 1 U.S. Economy
Bloomberg, June 14, 2021
As California's Economy Reopens, Tourism Can Lead the Way
The OC Register, June 13, 2021
Port of Los Angeles Surpasses 10 Million Containers in 12 Months
American Journal of Transportation, June 11, 2021
Port of Long Beach Achieves Record Month in May
American Journal of Transportation, June 9, 2021
Electrification of California Ports
Pacific Merchant Shipping Association, June 2021
More International Articles
How Bad are Global Shipping Snafus? Home Depot Contracted its Own Container Ship as a Safeguard
CNBC, June 13, 2021
Why That Sofa You Ordered Isn't Showing Up Soon
The Wall Street Journal, June 13, 2021
G7 Set to Agree 'Green Belt and Road' Plan to Counter China's Influence
Financial Times, June 12, 2021
Europe's Summer of Recovery Is More Fragile Than It Looks
The New York Times, June 11, 2021
World Food Import Bill Set to Reach Record Amid Soaring Costs
Bloomberg, June 10, 2021
China Passes Law to Counter Foreign Sanctions
The Wall Street Journal, June 10, 2021
China Passes Law to Make Hainan Free Trade Haven
Nikkei Asian Review, June 11, 2021
Israeli Cybersecurity, Fintech, and Enterprise Solutions Companies Lead Israeli Tech Companies 6-Month Record Breaking Fundraising Total of $10.5 billion
Atid EDI Ltd., June 10, 2021
National Edition – available for complimentary further distribution.


CalChamber Policy Briefings



2021 Business Issues Guide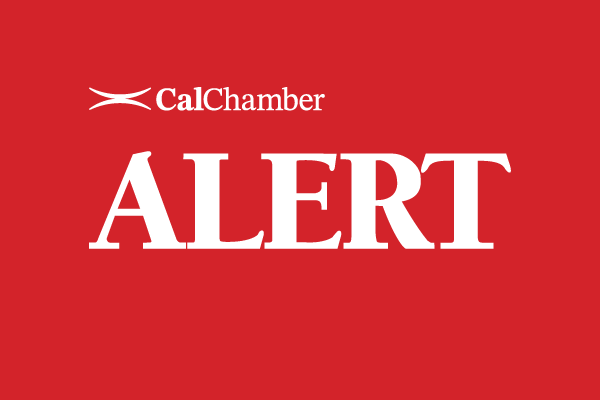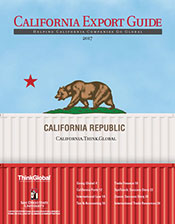 The California Export Guide is published by ThinkGlobal Inc. in partnership with the Center for International Business Education and Research (CIBER) at San Diego State University. The guide provides expert advice and information for exporters.



You can view the entire
Trade Update on our website.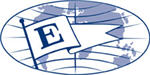 President's Export Award Recipient
Visit CalChamber.com/International for export/import information, trade stats, trade policy, FAQs and more.

Upcoming Events:



Getting Back on Track: Help is Here - Educational Webinar Series
6/17/2021

Consulate General of Georgia Webinar – Georgia: View from Silicon Valley
06/17/2021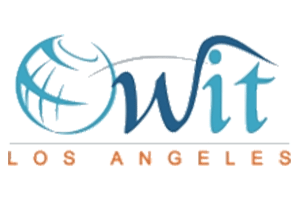 International Trade Update and Business Opportunities for U.S. with Europe, Africa, & Latin America
6/24/202



Uniting US and UK LGBTQ+ Communities: Making Pride Inclusive
6/29/2021

Build Back Better Together: Canada-United States
6/29/2021

2021 SelectUSA Investment Summit
7/7/2021 – 7/11/2021

Sourcing Taiwan Online-Smart Vehicle Supply Chain
7/8/2021



Defense Exhibition Athens 2021: USA Pavilion
07/13/2021 – 07/15/2021

Exporting - What's in It for You?
07/13/2021 - 07/15/2021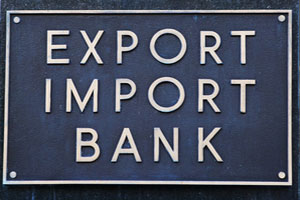 EXIM's 2021 Virtual Annual Conference
9/21/2021 – 9/23-2021

Expo Dubai 2021
10/1/2021 – 3/31/2021

Build Expo Greece 2021
10/15/2021 – 10/17/2021



2021 Select LA Investment Summit
10/20/2021 – 10/21-2021

12th World Chambers Congress: Dubai 2021
11/23/2021 - 11/25/2021

Athens International Tourism & Culture Expo 2021
11/25/2021 – 11/27/2021


California Coalition
for Free Trade
A broad-based group of companies and business organizations working to secure a national free trade agenda.
Join or Learn More
Resources:
California Congressional
Delegation Pictorial Roster
California Congressional
Committee Assignments
California Legislative Pictorial Roster

International Job Positions

Trade Promotion Opportunities

World Trade Organization

PODCAST: The Trade Guys, Center for Strategic and International Studies

PODCAST: Global Translations, Politico
Federal Government:

The White House

Agency Review Teams

The U.S. Senate

The U.S. House of Representatives

U.S. State Department

U.S. Department of Commerce

U.S. Trade Representative

U.S. Small Business Administration

Export-Import Bank of the U.S.
State Government:
Governor

Lieutenant Governor

California State Senate

California State Assembly

California Department of Finance


GO-Biz Monthly International Trade Newsletter




Free eNewsletters
Receive free eNewsletters to help keep you up to date on the laws affecting you and your business. To subscribe to any of the newsletters, visit this link.

Connect with CalChamber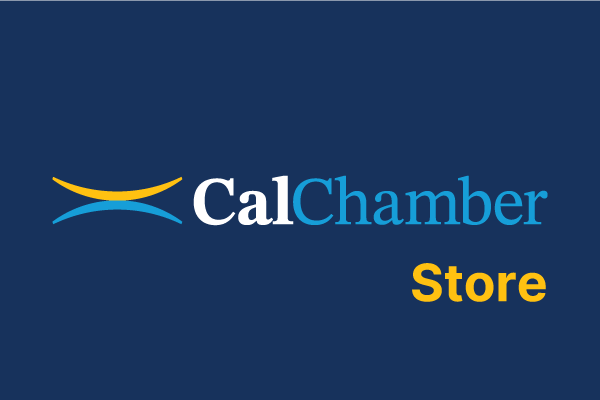 Susanne Stirling, Vice President International Affairs

Nikki Ellis, Assistant, International Affairs
Note: This email is being sent to members of the CalChamber Council for International Trade; CalChamber members with international interests; local, binational and American chambers of commerce abroad; the consular corps; California congressional delegation, selected U.S. and California government officials; and representatives of business and trade associations.

In addition, a National edition is available for distribution.
If you would like to be added to the subscriber list for this free e-newsletter, please click here.
To unsubscribe from Trade Update,
please email us.
1215 K Street, Suite 1400
Sacramento, CA 95814
916 444 6670
www.calchamber.com/international international@calchamber.com