Tuesday, May 4, 2021
Featured Headlines
International Events Go Virtual in May
CalChamber to Co-Host
California-Mexico Event Online
CalChamber, April 30, 2021




Luz María de la Mora, Undersecretary for Foreign Trade, Mexican Ministry of Economy


Dee Dee Myers,
Senior Advisor and Director,
GO-Biz
State Food/Agriculture Secretary to Speak at CalChamber Virtual Event
CalChamber, April 30, 2021
Secretary Karen Ross,
California Department
of Food and Agricutlure



Mark Jansen, President & CEO, Blue Diamond Growers / Immediate Past Chair, CalChamber
Capitol Summit, Host Breakfast Go Virtual – Wednesday and Thursday, May 12 and 13, 2021
CalChamber, April 21, 2021

CalChamber Companies in the News
CalChamber Members The Walt Disney Company Uses Amazon's AWS to Support the Global Expansion of Disney+
Amazon, April 29, 2021
CVS Health Launches $100 million Venture Fund
CVS Health, April 29, 2021
CalChamber Members Uber and Walgreens Launch New Nationwide Vaccine Appointment and Ride Scheduling Feature Through the Uber app
Walgreens, April 28, 2021
More Than a Job – A Ladder of Opportunity: Walmart Promotes, on Average, 500 Associates Each Day
Walmart, April 28, 2021
CalChamber Member Phillips 66 Collaborates with Southwest Airlines to Advance Sustainable Aviation Fuel
Phillips 66, April 20, 2021
Trade Policy
From the White House
Statement by White House Spokesperson Jen Psaki on the Visit of President Moon Jae-in of the Republic of Korea
April 29, 2021
Remarks by President Biden in Address to a Joint Session of Congress
April 28, 2021
FACT SHEET: Biden-Harris Administration Delivers Emergency COVID-19 Assistance for India
April 28, 2021
From the U.S. Department of Commerce
Celebrate the Power of Travel During National Travel and Tourism Week 2021
May 3, 2021
Statement from U.S. Secretary of Commerce Gina M. Raimondo on Q1 2021 GDP Advance Estimate
April 29, 2021
From the U.S. Trade Representative
USTR to Hold Virtual Hearings in Section 301 Investigations of Digital Services Taxes
May 2, 2021
Statement from Ambassador Tai on Asian American and Native Hawaiian/Pacific Islander Heritage Month
May 1, 2021
Readout of Ambassador Katherine Tai's Virtual Meeting with the National Council of Textile Organizations About the Covid-19 Response and Personal Protective Equipment
April 29, 2021
Readout of Ambassador Katherine Tai's Virtual Meeting with Moderna About Vaccine Production and Combating Covid-19
April 28, 2021
Readout of Ambassador Katherine Tai's Virtual Meeting with Bill Gates About Increasing Vaccine Production and Combatting the Covid-19 Pandemic on a Global Scale
April 28, 2021
Opening Statement of Ambassador Katherine Tai Before The United States Senate Committee on Appropriations Subcommittee on Commerce, Justice, Science, and Related Agencies
April 27, 2021
Readout of Ambassador Katherine Tai's Virtual Meeting with Novavax About Increasing Vaccine Production and Global Health Issues
April 27, 2021
Readout of Ambassador Katherine Tai's Virtual Meeting with United Kingdom Secretary of State for International Trade Elizabeth Truss
April 27, 2021
From the U.S. Department of State
The United States and United Kingdom: Reaffirming Our Alliance
May 2, 2021
G7 Foreign and Development Ministers' Meeting
May 2, 2021
Uniform Global National Interest Exceptions to COVID-19 Travel Restrictions
April 30, 2021
From the International Trade Administration
Celebrate the Power of Travel During National Travel and Tourism Week 2021
May 3, 2021
From the Bureau of Economic Analysis
From the United Nations Conference on Trade and Development
Estimates of Global E-Commerce 2019 and Preliminary Assessment of COVID-19 Impact on Online Retail 2020
May 2021
From the World Trade Organization
WTO Trade Negotiations Committee: UK Statement
May 4, 2021
New WTO Database Details Impact of Regulatory Barriers, Other Factors on Costs to Trade
April 30, 2021
Farm Talks Chair Calls for Increased Efforts to Prepare for First Draft Negotiating Text
April 28, 2021
Members Consider Requests for Dispute Panels from Australia, Malaysia
April 28, 2021
Members Express Concerns on Lack of Transparency at WTO Subsidies Committee Meeting
April 27, 2021
Future of Special Treatment for Developing Countries Talks Lies in Members' Hands — Chair
April 27, 2021
Trade Agreements
UK and India to Start Full Trade Deal Talks in the Autumn – UK
Reuters, May 3, 2021
UK and Japan Agree to Strengthen Trade and Security Partnership
Reuters, May 3, 2021
UK-Jordan Trade Agreement to Drive Growth in Investment
The National news, May 3, 2021
World's Biggest Free-Trade Deal Has to be Welcomed
South China Morning Post, May 2, 2021
Deal with Vietnam Takes UK Closer to Joining Trans-Pacific Trade Group
CGTN, May 1, 2021
Australia-UK Free Trade Agreement Ready by June, Minister Says
7News, May 1, 2021
Japan Approves World's Largest Trade Deal Including China, ASEAN
The Jakarta Post, April 28, 2021
U.S. Concerned About Mexico Trade-Deal Performance, Commitment
Bloomberg, April 28, 2021
Biden's EU Trade Dilemma: More Pain for Harley, Distillers or Back Off Metals Tariffs?
Reuters, April 28, 2021
Federal
U.S. Internet Giants Press for OECD Global Tax Deal Over Tariffs
Bloomberg, May 4, 2021
India Travel Ban: U.S. Restrictions, Covid-19 Crisis and What You Need to Know
The Wall Street Journal, May 3, 2021
U.S. Says China Has Fallen Short on 'Phase 1' Intellectual Property Commitments
Reuters, April 30, 2021
U.S. Economy Grew Robustly in First Quarter
The Wall Street Journal, April 29, 2021
Biden's $4 Trillion Economic Plan, in One Chart
The New York Times, April 28, 2021
US Farmers Finally See Better Outlook After 2 Odd Years
AP, April 27, 2021
DFC Announces Call for Applications for Distributed Renewable Energy Projects
U.S. International Development Finance Corporation, April 14, 2021
California
More International Articles
G-7 Foreign Ministers Start Talks, Focus on Indo-Pacific, COVID-19
Kyodo News, May 4, 2021
UK Announces Plan for 'Quantum Leap' in Relations with India
AP, May 4, 2021
Mexico Hits Remittances Record in March as U.S. Stimulus Flows
Bloomberg, May 3, 2021
On Cusp of Tourist Season, EU Proposes Reopening its Borders
The Los Angeles Times, May 3, 2021
India April Trade Deficit at $15.24 Bln – Trade Ministry
Reuters, May 2, 2021
China Beefs Up Antimonopoly Body Amid Regulatory Push
The Wall Street Journal, April 30, 2021
South Korea's Exports Increase by Most in 10 Years in April
Bloomberg, April 30, 2021
South Africa's Trade Surplus Grows to $3.67 Billion in March
Reuters, April 30, 2021
Feeding Chickens Is So Costly It's Changing Global Trade Flows
Bloomberg, April 29, 2021
China's Yuan Near 2-Month High as Fed, Biden Stimulus Drag on Dollar
Reuters, April 28, 2021
Australia, Japan and India Form Supply Chain Initiative to Counter China
Bloomberg, April 27, 2021
Mexico Posts Unexpectedly Large Trade Deficit as Auto Exports Struggle
Reuters, April 27, 2021
EU Pushes Back on China With Powers to Thwart State-Backed Firms
Bloomberg, April 27, 2021
National Edition – available for complimentary further distribution.


CalChamber Policy Briefings



2021 Business Issues Guide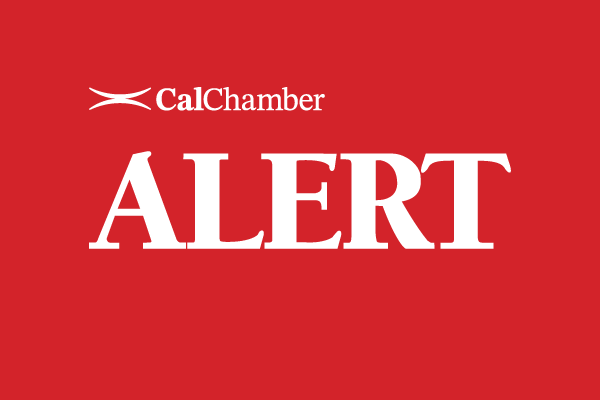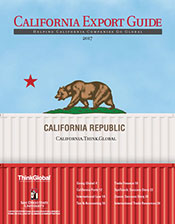 The California Export Guide is published by ThinkGlobal Inc. in partnership with the Center for International Business Education and Research (CIBER) at San Diego State University. The guide provides expert advice and information for exporters.



You can view the entire
Trade Update on our website.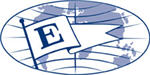 President's Export Award Recipient
Visit CalChamber.com/International for export/import information, trade stats, trade policy, FAQs and more.

Upcoming Events:

California-Baja California IT & Aerospace Virtual Trade Mission
5/3/-2021 - 5/6/2021

27th Inland Empire World Trade Week Conference: Creating the New Global Logistics Workforce
5/4/2021

2021 9th Annual World Trade Week Trade Challenges and Opportunities in a Post COVID World
5/4/2021
International Sales Channels "Go to Market" Strategies for U.S. Exporters
5/5/2021
USMCA – First year in review
5/5/2021
Cosmetics and Personal Care Opportunities in Ethiopia Webinar
5/5/2021
European Union Natural Care Products "Coffee Chat"
5/5/2021



World Trade Week SoCal – Global Trade: The Road to Economic Recovery
5/3/2021 – 5/7/2021

XI Annual California-Mexico Advocacy Week: Women's Role in California's Economic Recover
5/6/2021
Export Documentation Coffee Chat
5/6/2021
RAISE Market Intelligence to Grow Your Exports
5/6/2021
Global IP Coffee Chat
5/6/2021
Virtual ICT Roundtable with United Nations
5/6/2021
Digital Business Solutions – Intro to Website Globalization for Manufacturers Pt.1
5/13/2021

CITC Virtual Trade Mission Preparation and eTrade Readiness
5/13/2021

CMEF – China Medical Equipment Fair
5/16/2021 – 5/16/2021

Orange County World Trade Week – Trade: The Path to Recovery and Growth in 2021
5/18/2021 - 5/20-2021

Inland Empire World Trade Virtual Conference: Doing Business in Asia
5/19/2021
Foreign Trade Association's 95th Annual World Trade Week: Exploring the International Trade Landscape
5/20/2021
A Seat at the Table: In Conversation with H.R.H. Princess Reema bint Bandar, Ambassador of the Kingdom of Saudi Arabia to the United States
05/25/2021



2021 NADEC Virtual EXPORT CONFERENCE
5/26/2021 – 5/27/2021

Federal Maritime Commission Trade & Compliance Seminar
5/27/2021

Brasil Investment Forum
5/31/2021 - 6/1/2021



INTERNATIONAL TRADE EXPO AMCHAM COLOMBIA
06/02/2021 – 06/03/2021
2021 SelectUSA Investment Summit
7/7/2021 – 7/11/2021



Defense Exhibition Athens 2021: USA Pavilion
07/13/2021 – 07/15/2021

Expo Dubai 2021
10/1/2021 – 3/31/2021

2021 Select LA Investment Summit
10/20/2021 – 10/21-2021

12th World Chambers Congress: Dubai 2021
11/23/2021 - 11/25/2021


California Coalition
for Free Trade
A broad-based group of companies and business organizations working to secure a national free trade agenda.
Join or Learn More
Resources:
California Congressional
Delegation Pictorial Roster
California Congressional
Committee Assignments
California Legislative Pictorial Roster

International Job Positions

Trade Promotion Opportunities

World Trade Organization

PODCAST: The Trade Guys, Center for Strategic and International Studies

PODCAST: Global Translations, Politico
Federal Government:

The White House

Agency Review Teams

The U.S. Senate

The U.S. House of Representatives

U.S. State Department

U.S. Department of Commerce

U.S. Trade Representative

U.S. Small Business Administration

Export-Import Bank of the U.S.
State Government:
Governor

Lieutenant Governor

California State Senate

California State Assembly

California Department of Finance


GO-Biz Monthly International Trade Newsletter




Free eNewsletters
Receive free eNewsletters to help keep you up to date on the laws affecting you and your business. To subscribe to any of the newsletters, visit this link.

Connect with CalChamber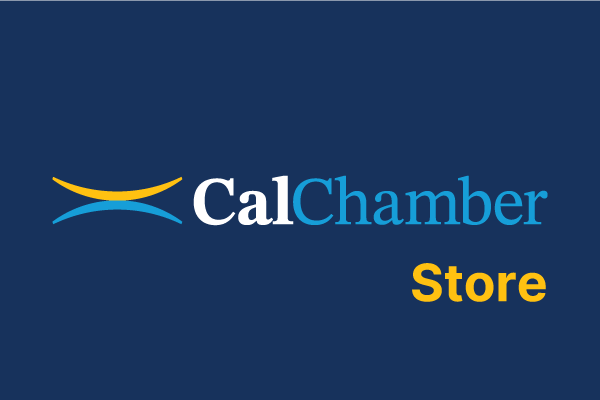 Susanne Stirling, Vice President International Affairs

Nikki Ellis, Assistant, International Affairs
Note: This email is being sent to members of the CalChamber Council for International Trade; CalChamber members with international interests; local, binational and American chambers of commerce abroad; the consular corps; California congressional delegation, selected U.S. and California government officials; and representatives of business and trade associations.

In addition, a National edition is available for distribution.
If you would like to be added to the subscriber list for this free e-newsletter, please click here.
To unsubscribe from Trade Update,
please email us.
1215 K Street, Suite 1400
Sacramento, CA 95814
916 444 6670
www.calchamber.com/international international@calchamber.com