Tuesday, April 27, 2021
Featured Headlines
CalChamber Companies in the News
27 CalChamber Members on Fortune List of 100 Best Companies to Work For
CalChamber, April 27, 2021
Northrop Grumman Contributes to Successful National Security Launch
Northrop Grumman, April 27, 2021
PepsiCo Commits $1 Million To Improve Access To Soccer In Underserved Communities In The U.S.
PepsiCo, April 27, 2021
3M Innovates to Reduce Plastic Use, Improve Environmental Footprint
3M, April 22, 2021
Honda Targets 100% EV Sales in North America by 2040, Makes New Commitments to Advances in Environmental and Safety Technology
Honda, April 22, 2021
Chevron, Toyota Pursue Strategic Alliance on Hydrogen
Business Wire, April 21, 2021
Blue Diamond Growers Announces New Director of Sustainability
Blue Diamond Growers, April 19, 2021
Trade Policy
From the White House
President Biden Announces Key Hire, Celeste Drake, at the Office of Management and Budget
April 27, 2021
FACT SHEET: Urgent Relief to Central America
April 26, 2021
Executive Order on Worker Organizing and Empowerment
April 26, 2021
Readout of President Joseph R. Biden, Jr. Call with Prime Minister Narendra Modi of India
April 26, 2021
FACT SHEET: The American Jobs Plan Empowers and Protects Workers
April 23, 2021
From the U.S. Department of Commerce
Commerce Secretary Gina M. Raimondo to Head U.S. Delegation at G7 Digital & Technology Ministerial
April 27, 2021
Remarks by Commerce Secretary Gina Raimondo at 2020 Census Population Counts for Apportionment News Conference
April 26, 2021
U.S. Commerce Secretary Gina Raimondo Addresses Clean Energy Economy and Importance of Business and Academia in Fight for Climate Change
April 23, 2021
Opening Remarks by Commerce Secretary Gina Raimondo Before the Senate Committee on Appropriations
April 20, 2021
From the U.S. Trade Representative
Readout of Ambassador Katherine Tai's Virtual Meeting with Pfizer about Increasing Vaccine Production and Global Health Issues
April 26, 2021
Readout of Ambassador Katherine Tai's Virtual Meeting with Astrazeneca about Increasing Vaccine Production and Global Health Issues
April 26, 2021
Closing Remarks from Ambassador Katherine Tai at the Leaders Summit on Climate
April 23, 2021
Statement from Ambassador Katherine Tai on Earth Day
April 22, 2021
U.S. Trade Representative: "The Global Economy Needs to Evolve"
MarketPlace, April 22, 2021
From the U.S. Department of State
The United States and Kenya: Strategic Partners
April 27, 2021
The United States and Nigeria: Strategic Partners
April 27, 2021
U.S. Commitment to the Western Balkans
April 26, 2021
Secretary Blinken's Meeting with the U.S.-India Business Council
April 26, 2021
Launching Agriculture Innovation Mission for Climate
April 23, 2021
U.S.-India Joint Statement on Launching the "U.S.-India Climate and Clean Energy Agenda 2030 Partnership"
April 22, 2021
From the Export-Import Bank of the U.S.
EXIM Seeks Public Comment on Implementation of New Content Principles Applicable to Transformational Exports
April 26, 2021
EXIM Announces Chair's Council on Climate to Advise on Increasing Support for U.S. Clean Energy Exports
April 22, 2021
From the World Economic Forum
From the World Trade Organization
WTO Examines Progress in Landlocked Developing Countries' Trade Performance
April 26, 2021
WTO Members Note Further Progress on Trade Facilitation Agreement Implementation
April 23, 2021
"Easter Text" to Facilitate Negotiations for an Investment Facilitation Agreement
April 23, 2021
Negotiating Group on Rules — Fisheries Subsidies: Informal Open-Ended Meeting at Heads of Delegation Level
April 21, 2021
Ministerial Meeting Eyed for July as Fisheries Subsidies Negotiations Enter Final Phase
April 21, 2021
E-commerce Negotiations: Members Finalise "Clean Text" on E-Signatures and Authentication
April 20, 2021
Trade Agreements
Signing of Korea Trade Deal Postponed
The Phnom Penh Post, April 26, 2021
U.K., Australia Seal Most of Trade Deal in Boost for Johnson
Bloomberg, April 23, 2021
EU/Presidency: African Free Trade Agreement Fundamental for Economic Development – Business
Macau Business, April 23, 2021
Trade Ties on the Up Thanks to FTA Boost
Hellenic Shipping News, April 22, 2021
Federal
US Energy Imports Declined in 2020, While Exports Remained Largely Unchanged
American Journal of Transportation, April 27, 2021
Vaccinated U.S. Travelers Will Be Allowed To Visit Europe Again Starting This Summer
NPR, April 26, 2021
Biden Formally Recognizes Killing of More Than One Million Armenians as Genocide
The Los Angeles Times, April 24, 2021
U.S., Global Economy See Pickup as Services Revive and Factories Ramp Up
The Wall Street Journal, April 23, 2021
Snarled Supply Chain Trips Up Small Businesses
The Wall Street Journal, April 21, 2021
U.S. Extends Non-Essential Travel Restrictions with Mexico Through May 21
The San Diego Union-Tribune, April 20, 2021
The Shipping Industry Wants to Be Taxed for Its Carbon Emissions
Bloomberg, April 20, 2021
California
California Nut Exports Shine in Wake of Economic Recovery
The Sun Gazette, April 21, 2021
More International Articles
Western Brands Tested by China in Backlash Over Forced Labor Allegation
NBC News, April 25, 2021
Xinjiang Cotton: Why it is so Hard to Find Out the Truth About Forced Labour Claims
South China Morning Post, April 25, 2021
The Collateral Damage of Australia's Trade War with China
ABC, April 25, 2021
A Tiny Part's Big Ripple: Global Chip Shortage Hobbles the Auto Industry
The New York Times, April 23, 2021
U.S., Global Economy See Pickup as Services Revive and Factories Ramp Up
The Wall Street Journal, April 23, 2021
Japan and the United States: Special Allies
Kenosha News, April 23, 2021
Cracks Emerge in US-Led Intelligence Pact Over China Approach
American Journal of Transportation, April 22, 2021
Airlines Look Past Slow Recovery to Post-Pandemic Travel
Reuters, April 22, 2021
Canada to Suspend Passenger Flights from India, Pakistan Over COVID-19 Fears
Reuters, April 22, 2021
China Is Already Scooping Up U.S. Corn From the Next Harvest
Bloomberg, April 22, 2021
Australia Cancels China Infrastructure Deal, Citing National Interest
The Wall Street Journal, April 22, 2021
China Corn Imports to Surge to Record High This Year, US Says
American Journal of Transportation, April 21, 2021
Global Chip Rush Drives Taiwan's Export Orders to Record
American Journal of Transportation, April 20, 2021
China's Xi Lays Out Vision for a World Without a Single Dominant Power
The Wall Street Journal, April 20, 2021
China, U.S. Close to Naming New Ambassadors as Rivalry Grows
The Wall Street Journal, April 20, 2021
National Edition – available for complimentary further distribution.


CalChamber Policy Briefings



2021 Business Issues Guide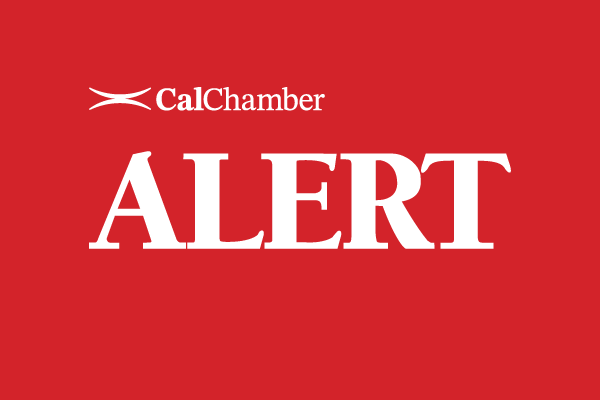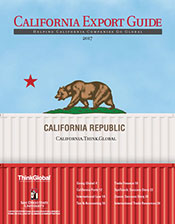 The California Export Guide is published by ThinkGlobal Inc. in partnership with the Center for International Business Education and Research (CIBER) at San Diego State University. The guide provides expert advice and information for exporters.



You can view the entire
Trade Update on our website.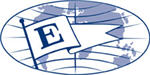 President's Export Award Recipient
Visit CalChamber.com/International for export/import information, trade stats, trade policy, FAQs and more.

Upcoming Events:


California's Place in the New Global Economy
Weekly until 6/9/2021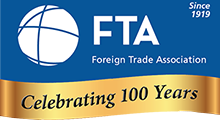 FDA 2021 and Beyond, It's Not Just About PPE
4/28/21



Virtual visit by HRH Crown Prince Haakon of Norway to the State of California
4/27/2021 – 4/28/2021
Webinar – Getting the Crew Back Together: Navigating Frequent Return to Work COVID-19 Storms
4/28/2021

NorCal SBDC EXPORT FINANCE TOOLS
4/29/2021
Advocacy: Leveling the Playing Field for U.S. Defense Firms
4/28/2021
Mexican Automotive Sector Overview
4/28/2021
Tech Download: Cybersecurity in Malaysia, Singapore, and the Philippines
4/28/2021
Opportunities for U.S. Environmental Technologies in Latin America
4/29/2021
US Commercial Service Check In: Argentina
4/29/2021
Webinar – Forced Labor – What it is and how to survive an audit
04/29/2021
Webinar – Forced Labor – What it is and how to survive an audit
04/29/2021

E-Commerce Logistics, Users and Platforms
4/30/2021
How to Finance and Increase Your Company's Export Sales & Limit Risks
5/3/2021
Mexico Natural Care Products "Coffee Chat"
5/3/2021

California-Baja California IT & Aerospace Virtual Trade Mission
5/3/-2021 - 5/6/2021

27th Inland Empire World Trade Week Conference: Creating the New Global Logistics Workforce
5/4/2021

2021 9th Annual World Trade Week Trade Challenges and Opportunities in a Post COVID World
5/4/2021
International Sales Channels "Go to Market" Strategies for U.S. Exporters
5/5/2021
USMCA – First year in review
5/5/2021
Cosmetics and Personal Care Opportunities in Ethiopia Webinar
5/5/2021
European Union Natural Care Products "Coffee Chat"
5/5/2021



World Trade Week SoCal – Global Trade: The Road to Economic Recovery
5/3/2021 – 5/7/2021
Export Documentation Coffee Chat
5/6/2021
RAISE Market Intelligence to Grow Your Exports
5/6/2021
Global IP Coffee Chat
5/6/2021
Virtual ICT Roundtable with United Nations
5/6/2021
Digital Business Solutions – Intro to Website Globalization for Manufacturers Pt.1
5/13/2021

CITC Virtual Trade Mission Preparation and eTrade Readiness
5/13/2021

CMEF – China Medical Equipment Fair
5/16/2021 – 5/16/2021

Orange County World Trade Week – Trade: The Path to Recovery and Growth in 2021
5/18/2021 - 5/20-2021

Inland Empire World Trade Virtual Conference: Doing Business in Asia
5/19/2021
Foreign Trade Association's 95th Annual World Trade Week: Exploring the International Trade Landscape
5/20/2021
A Seat at the Table: In Conversation with H.R.H. Princess Reema bint Bandar, Ambassador of the Kingdom of Saudi Arabia to the United States
05/25/2021



2021 NADEC Virtual EXPORT CONFERENCE
5/26/2021 – 5/27/2021

Federal Maritime Commission Trade & Compliance Seminar
5/27/2021



INTERNATIONAL TRADE EXPO AMCHAM COLOMBIA
06/02/2021 – 06/03/2021
2021 SelectUSA Investment Summit
7/7/2021 – 7/11/2021



Defense Exhibition Athens 2021: USA Pavilion
07/13/2021 – 07/15/2021

Expo Dubai 2021
10/1/2021 – 3/31/2021

2021 Select LA Investment Summit
10/20/2021 – 10/21-2021

12th World Chambers Congress: Dubai 2021
11/23/2021 - 11/25/2021


California Coalition
for Free Trade
A broad-based group of companies and business organizations working to secure a national free trade agenda.
Join or Learn More
Resources:
California Congressional
Delegation Pictorial Roster
California Congressional
Committee Assignments
California Legislative Pictorial Roster

International Job Positions

Trade Promotion Opportunities

World Trade Organization

PODCAST: The Trade Guys, Center for Strategic and International Studies

PODCAST: Global Translations, Politico
Federal Government:

The White House

Agency Review Teams

The U.S. Senate

The U.S. House of Representatives

U.S. State Department

U.S. Department of Commerce

U.S. Trade Representative

U.S. Small Business Administration

Export-Import Bank of the U.S.
State Government:
Governor

Lieutenant Governor

California State Senate

California State Assembly

California Department of Finance


GO-Biz Monthly International Trade Newsletter




Free eNewsletters
Receive free eNewsletters to help keep you up to date on the laws affecting you and your business. To subscribe to any of the newsletters, visit this link.

Connect with CalChamber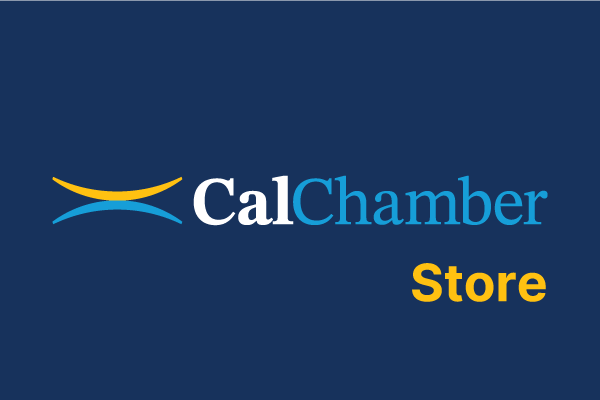 Susanne Stirling, Vice President International Affairs

Nikki Ellis, Assistant, International Affairs
Note: This email is being sent to members of the CalChamber Council for International Trade; CalChamber members with international interests; local, binational and American chambers of commerce abroad; the consular corps; California congressional delegation, selected U.S. and California government officials; and representatives of business and trade associations.

In addition, a National edition is available for distribution.
If you would like to be added to the subscriber list for this free e-newsletter, please click here.
To unsubscribe from Trade Update,
please email us.
1215 K Street, Suite 1400
Sacramento, CA 95814
916 444 6670
www.calchamber.com/international international@calchamber.com