Tuesday, April 20, 2021
Featured Headlines
Get Back to Global Business
The California Chamber, in partnership with the United States Council for International Business (USCIB), is offering a special ATA Carnet rebate program to help businesses recover and get back to global business. ATA Carnet, or the Passport for Goods, is a powerful tool for companies doing business internationally because it allows the temporary importation of goods for up to one year in multiple countries, without having to pay import duties or taxes. Check it out!
Rebate Program Aims to Help
Businesses Explore Global Markets
CalChamber, April 20, 2021
CalChamber Companies in the News
PepsiCo Announces 2030 Goal to Scale Regenerative Farming Practices Across 7 Million Acres, Equivalent to Entire Agricultural Footprint
PepsiCo, April 20, 2021
USDA Food Safety and Inspection Service Chooses 3M for Campylobacter Testing in Poultry
3m, April 20, 2021
The Unbound Collection by Hyatt Brand Expands in China With The Opening of Commune by The Great Wall
Hyatt Newsroom, April 17, 2021
GM to Help Build $2.3 Billion Battery-Cell Plant in Tennessee
The Wall Street Journal, April 16, 2021
Trade Policy
From the White House
President Biden Announces His Intent to Nominate Eight Key Administration Leaders (Including Deputy USTRs)
April 16, 2021
Remarks by President Biden on Russia
April 15, 2021
President Biden Announces His Intent to Nominate Nine Career Members of the Senior Foreign Service as Ambassadors
April 15, 2021
Readout of President Joseph R. Biden, Jr. Call with Chancellor Angela Merkel of Germany
April 14, 2021
A Proclamation on 160th Anniversary Of The Unification Of Italy And The Establishment Of United States-Italy Diplomatic Relations
April 13, 2021
From the U.S. Department of Commerce
Secretary Raimondo Joins Vice President Harris in Addressing Care Economy and Need to Invest in Human Infrastructure
April 19, 2021
From the U.S. Trade Representative
Ambassador Katherine Tai Appoints Elizabeth Baltzan as Senior Advisor
April 19, 2021
Statement from Ambassador Tai on Bianchi, White Nominations
April 16, 2021
Readout of Ambassador Katherine Tai's Meeting with Dr. Seth Berkley
April 16, 2021
Remarks from Ambassador Katherine Tai on Trade Policy, the Environment and Climate Change
April 15, 2021
USTR Threatens Tariffs on 6 Trade Partners in Response to Digital Taxes
Compliance Week, April 14, 2021
Ambassador Katherine Tai's Remarks at a WTO Virtual Conference on Covid-19 Vaccine Equity
April 14, 2021
Readout of Ambassador Katherine Tai's Meeting with Environmental Leaders
April 14, 2021
From the U.S. Department of the Treasury
From the U.S. Department of State
Tackling the Crisis and Seizing the Opportunity: America's Global Climate Leadership
April 19, 2021
U.S.-China Joint Statement Addressing the Climate Crisis
April 17, 2021
Secretary Blinken's Meeting with French, German, Italian, and UK Counterparts
April 14, 2021
From the Export-Import Bank of the U.S.
EXIM Board Extends COVID-19 Temporary Relief Measures Benefiting Small Business, Transportation and Other Exports Through April 2022
April 15, 2021
From the World Trade Organization
What's Up on Services? The WTO's Trade Monitoring Database Can Help!
April 20, 2021
Dates Fixed for WTO's 12th Ministerial Conference
April 16, 2021
World Trade Organization Chief Says China Central to WTO Reforms
Reuters, April 19, 2021
Chair Summary Following "COVID-19 and Vaccine Equity: What Can the WTO Contribute?"
April 14, 2021
DG Okonjo-Iweala Calls for Follow Up Action After WTO Vaccine Equity Event
April 14, 2021
Trade Agreements
Don't Allow Doubts to Stop the EU-Mercosur Deal
El Pais, April 19, 2021
US Urged to Join Mega APAC Trade Deal by China's Former Chief Trade Negotiator
South China Morning Post, April 19, 2021
U.S. Ag Groups Voice Renewed Interest in Joining Revised Trans-Pacific Partnership
AgWeb, April 19. 2021
Zarif Insists on Finalizing Preferential Trade Agreement with Indonesia
Tehran Times, April 19, 2021
Japan Tariff Reductions for US Potatoes – Fries Now Enter Tariff Free
PotatoPro, April 17, 2021
Feds Consult on Future of U.K. Trade, CPTPP
The Western Producer, April 16, 2021
Japan Wants U.S. Back in the TPP. It Will Likely Have to Wait.
The Wall Street Journal, April 16, 2021
U.K. and EU Are Still at Odds Over Post-Brexit Northern Ireland
Bloomberg, April 16, 2021
European Parliament Gives Initial Backing to UK Trade Deal
Reuters, April 15, 2021
Iran to Ink Free Trade Agreement with Pakistan
Dawn, April 15, 2021
UK Makes Cars and Whisky Key Targets in Push for India Trade Deal
Financial Times, April 15, 2021
We Hope India Will Reassess Stand on Trade Pacts, Says Singapore Foreign Minister
The Hindu, April 14, 2021
Federal
Biden to Nominate Senate Staffer White, Former Close Aide Bianchi as Deputy USTRs
Reuters, April 18, 2021
U.S. Urges 'Decisive' Steps by China to Shift Away From Exports
Bloomberg, April 16, 2021
U.S. Economy Ramps Up on Spending Surge, Hiring Gain
The Wall Street Journal, April 15, 2021
U.S. Import Prices Increase Solidly, Seen Temporarily Boosting Inflation
Reuters, April 14, 2021
Four Reasons Joe Biden and Donald Trump Will Not Differ Much on US Trade Policy
South China Morning Post, April 14, 2021
Republicans to Biden: Promote & Protect Trade Policies That Support American Jobs, Medical Innovation, and Successful Distribution of Vaccines Worldwide
GOP House Ways and Means Committee, April 14, 2021
Why the President Can't Quickly Solve the Computer Chip Shortage
Politico, April 12, 2021
California
Safe, Welcome Reopening Plan for California
CalChamber, April 16, 2021
More International Articles
A Global Tipping Point for Reining In Tech Has Arrived
The New York Times, April 20, 2021
China's V-Shaped Recovery Reached Turning Point, Goldman Says
Bloomberg, April 19, 2021
EU Sets Out Indo-Pacific Plan, Says it's Not 'Anti-China'
Reuters, April 19, 2021
Asia Should be Major Engine for Sustainable Global Recovery: Report
XinhuaNet, April 19, 2021
Tough Road Ahead as Japan-U.S. Alliance Tackles China Challenge
The Japan Times, April 18, 2021
Taiwan Says it Has Never Sought to Use Exchange Rate for Trade Advantage
Reuters, April 18, 2021
Japan's Exports Post Largest Monthly Gain Since Late 2017
Reuters, April 18, 2021
Raúl Castro Steps Down as Cuban Communist Party Leader
BBC, April 17, 2021
Post-Pandemic Boom Poised to Get Smacked with Severe Shortages
Politico, April 17, 2021
Boris Johnson is Serious About Good Relations with India
The Sunday Guardian, April 17, 2021
China Growth Numbers Betray Waning Momentum
The Wall Street Journal, April 16, 2021
Major Corn Exporter Brazil Turns to Imports as Prices Surge
Bloomberg, April 15, 2021
Japan's Path to Growth and Stability in the Pacific
The Wall Street Journal, April 14, 2021
National Edition – available for complimentary further distribution.


CalChamber Policy Briefings



2021 Business Issues Guide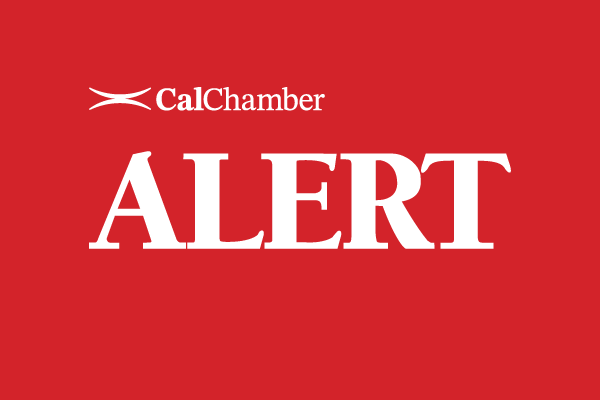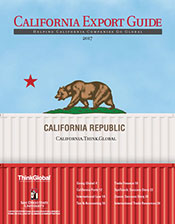 The California Export Guide is published by ThinkGlobal Inc. in partnership with the Center for International Business Education and Research (CIBER) at San Diego State University. The guide provides expert advice and information for exporters.



You can view the entire
Trade Update on our website.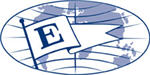 President's Export Award Recipient
Visit CalChamber.com/International for export/import information, trade stats, trade policy, FAQs and more.

Upcoming Events:

Cyber Security Business Development Mission to India
4/19/2021 – 4/23/2021




Virtual Trade Mission to Kenya
4/20/21-4/21/21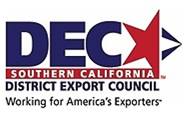 Port Congestion – An Update from the District Export Council of Southern California
4/21/2021
Perspectives on Trade: A Conversation with H.E. Isilio Coelho, Ambassador of the Democratic Republic of Timor-Leste
4/21/2021
Webinar: First Sale Rule – It's Still Available to Lower Your Duty Exposure, but is the Hurdle Now Higher from Non-market Economies
04/21/2021

What's new in taxation and business laws in 2021?
4/22/2021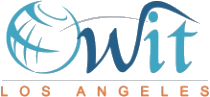 What's New to Look Out for in 2021 for the International Trade Community
4/22/2021

A Seat at the Table: In Conversation with Ambassador Capricia Penavic Marshall
04/27/2021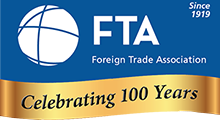 FDA 2021 and Beyond, It's Not Just About PPE
4/28/21
Webinar – Getting the Crew Back Together: Navigating Frequent Return to Work COVID-19 Storms
04/28/2021

NorCal SBDC EXPORT FINANCE TOOLS
4/29/2021
Webinar – Forced Labor – What it is and how to survive an audit
04/29/2021

California-Baja California IT & Aerospace Virtual Trade Mission
5/3/-2021 - 5/6/2021

2021 9th Annual World Trade Week Trade Challenges and Opportunities in a Post COVID World
5/4/2021



World Trade Week SoCal – Global Trade: The Road to Economic Recovery
5/3/2021 – 5/7/2021

CITC Virtual Trade Mission Preparation and eTrade Readiness
5/13/2021

Orange County World Trade Week – Trade: The Path to Recovery and Growth in 2021
5/18/2021 - 5/20-2021

CMEF – China Medical Equipment Fair
5/16/2021 – 5/16/2021
Foreign Trade Association's 95th Annual World Trade Week: Exploring the International Trade Landscape
5/20/2021
A Seat at the Table: In Conversation with H.R.H. Princess Reema bint Bandar, Ambassador of the Kingdom of Saudi Arabia to the United States
05/25/2021



2021 NADEC Virtual EXPORT CONFERENCE
5/26/2021 – 5/27/2021

Federal Maritime Commission Trade & Compliance Seminar
5/27/2021



INTERNATIONAL TRADE EXPO AMCHAM COLOMBIA
06/02/2021 – 06/03/2021
2021 SelectUSA Investment Summit
7/7/2021 – 7/11/2021



Defense Exhibition Athens 2021: USA Pavilion
07/13/2021 – 07/15/2021

Expo Dubai 2021
10/1/2021 – 3/31/2021

2021 Select LA Investment Summit
10/20/2021 – 10/21-2021

12th World Chambers Congress: Dubai 2021
11/23/2021 - 11/25/2021


California Coalition
for Free Trade
A broad-based group of companies and business organizations working to secure a national free trade agenda.
Join or Learn More
Resources:
California Congressional
Delegation Pictorial Roster
California Congressional
Committee Assignments
California Legislative Pictorial Roster

International Job Positions

Trade Promotion Opportunities

World Trade Organization

PODCAST: The Trade Guys, Center for Strategic and International Studies

PODCAST: Global Translations, Politico
Federal Government:

The White House

Agency Review Teams

The U.S. Senate

The U.S. House of Representatives

U.S. State Department

U.S. Department of Commerce

U.S. Trade Representative

U.S. Small Business Administration

Export-Import Bank of the U.S.
State Government:
Governor

Lieutenant Governor

California State Senate

California State Assembly

California Department of Finance


GO-Biz Monthly International Trade Newsletter




Free eNewsletters
Receive free eNewsletters to help keep you up to date on the laws affecting you and your business. To subscribe to any of the newsletters, visit this link.

Connect with CalChamber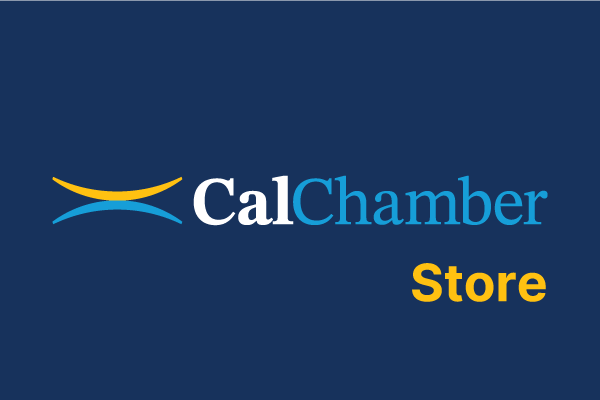 Susanne Stirling, Vice President International Affairs

Nikki Ellis, Assistant, International Affairs
Note: This email is being sent to members of the CalChamber Council for International Trade; CalChamber members with international interests; local, binational and American chambers of commerce abroad; the consular corps; California congressional delegation, selected U.S. and California government officials; and representatives of business and trade associations.

In addition, a National edition is available for distribution.
If you would like to be added to the subscriber list for this free e-newsletter, please click here.
To unsubscribe from Trade Update,
please email us.
1215 K Street, Suite 1400
Sacramento, CA 95814
916 444 6670
www.calchamber.com/international international@calchamber.com