Tuesday, March 2, 2021
Featured Headlines
CalChamber Companies in the News
LATAM Announces the Conversion of Up to Eight Boeing 767-300ERs into Freighters
American Journal of Transportation, March 1, 2021
Johnson & Johnson COVID-19 Vaccine Authorized by U.S. FDA For Emergency Use
Johnson & Johnson, February 27, 2021
CalChamber Members Accenture and Microsoft Collaborate to Help Accelerate U.K.'s Transition to Net-Zero Carbon Emissions
Accenture, February 24, 2021
CalChamber Members Volkswagen Group and Microsoft Team Up to Accelerate the Development of Automated Driving
Microsoft, February 10, 2021
Trade Policy
From the White House
Remarks by President Biden and President López Obrador of Mexico Before Virtual Bilateral Meeting
March 1, 2021
Executive Order on America's Supply Chains
February 24, 2021
Fact Sheet
Remarks by President Biden During a Meeting with a Bipartisan Group of House and Senate Members on U.S. Supply Chains
February 24, 2021
Roadmap for a Renewed U.S.-Canada Partnership
February 23, 2021
Remarks by President Biden and Prime Minister Trudeau of Canada in Joint Press Statements
February 23, 2021
From the House Ways and Means Committee
Trade Subcommittee Hearing on Reauthorizing Trade Adjustment Assistance: Opportunities for Equitable Access and Modernization
on Thursday, March 4th, 2021 at 10:00am
From the U.S. Department of Commerce
U.S. Department of Commerce Adds 14 Parties to the Entity List for Support of Russian Weapons of Mass Destruction Programs and Chemical Weapons Activities
March 2, 2021
U.S. Department of Commerce Announces Additional Biden-Harris Administration Appointments
February 26, 2021
From the U.S. Trade Representative
USTR Celebrates Women's History Month
March 1, 2021
Biden USTR Nominee Tai Vows to End Trade 'Race to the Bottom,' Counter China
Reuters, February 25, 2021
Crapo Statement at Nomination Hearing for U.S. Trade Representative
Senate Finance Committee, February 25, 2021
What They Are Saying: Katherine Tai is an Experienced Trailblazer Who Deserves Swift Confirmation
February 25, 2021
Biden Looks to a Consensus Builder to Heal a Democratic Rift on Trade
The New York Times, February 24, 2021
U.S. Chamber Letter on the Nomination of Katherine Tai to be U.S. Trade Representative
U.S. Chamber, February 23, 2021
Biden Trade Czar Tai Eagerly Awaited in Washington and Brussels
Reuters, February 23, 2021
From the U.S. Department of State
60th Anniversary of the Peace Corps
March 1, 2021
The United States and Canada: Neighbors, Friends, and Allies
February 26, 2021
Secretary Blinken's Meeting with Canadian Prime Minister Trudeau
February 26, 2021
Secretary Blinken's Meeting with Mexican Foreign Secretary Ebrard
February 26, 2021
The United States and Mexico: Strategic Partners and Neighbors
February 25, 2021
On the Confirmation of Ambassador to the United Nations Linda Thomas-Greenfield
February 23, 2021
From the World Trade Organization
DG Okonjo-Iweala: WTO Can Deliver Results if Members "Accept We Can Do Things Differently"
March 1, 2021
This Year Holds Great Promise for WTO and Multilateral System — DDG Wolff
March 1, 2021
WTO Chief Begins Uphill Climb to Overhaul Global Trade's Referee
Bloomberg, March 1, 2021
DDG Wolff Calls on Members to Work with New Director-General to Reform WTO
February 25, 2021
Reforming WTO Appeals Body Necessary, Won't Be Easy, Chief Says
Bloomberg, February 24, 2021
Countries Seek New Fix for Dormant International Trade Court
The Wall Street Journal, February 24, 2021
Trade Agreements
Conclusion of Free Trade Agreement to Double Ukraine-Turkey Trade
Ukrinform, February 26, 2021
South Korea-Central America Trade Agreement Goes into Effect
Foreign Brief, March 1, 2021
Vietnam-UK Trade Turnover Soars After Post-Brexit Free Trade Deal
VN Express, February 28, 2021
Joe Biden's Pick for Trade Representative Embraces 'Sound Formula' of Trans-Pacific Partnership
South China Morning Post, February 26, 2021
Biden's Trade Chief Pick Dodges Question on Rejoining TPP
Nikkei Asian Review, February 26, 2021
Biden Trade Pick Says China Must Deliver on Phase-One Pact
Bloomberg, February 25, 2021
China Has Informal Contacts with Some Nations to Join TPP Trade Pact
Nippon, February 24, 2021
Brazilian Meat Lobby Says Trade Talks with Indonesia Hinge on Halal WTO Compliance
The Rio Times, February 24, 2021
Japan Cabinet Endorses RCEP Free Trade Deal
Nippon, February 24, 2021
India and Mauritius Ink Free Trade Pact
The Free Press Journal, February 24, 2021
UK-Japan Trade Deal Settled Post-Brexit Nerves, says Honda
City AM, February 23, 2021
Federal
U.S. Imports at Full Speed Show Uneven Global Recovery Pace
Bloomberg, March 2, 2021
Where Biden's Foreign Policy Is Taking the U.S.
The New York Times, March 1, 2021
U.S. to Take Hard Line on Chinese Trade Practices, Administration Says
The Wall Street Journal, March 1, 2021
U.S. Manufacturing Hits 3-Year High in February
CFO, March 1, 2021
U.S. Drops Digital Tax Demand, Opening Door to Global Deal
Bloomberg, February 26, 2021
California
West Coast Trade Report: A First Glimpse at January's TEU Counts
Pacific Merchant Shipping Association, February 2021
More International Articles
China Charges Ahead With a National Digital Currency
The New York Times, March 3, 2021
U.S. Trade Report Flags Challenges from 'Make in India' Policy
The Hindu Times, March 2, 2021
Brazil Posts $1.2 Billion Trade Surplus in February
Reuters, March 1, 2021
Sugar to Get More Expensive as India Set to Miss Export Target
American Journal of Transportation, March 1, 2021
Chile Emerges as Global Leader in Covid Inoculations With 'Pragmatic Strategy'
The Guardian, February 28, 2021
Argentina Shows Signs of Recovery in Foreign Trade, Says Economist
The Rio Times, February 28, 2021
South Korea February Exports Extend Growth on Strong Chip, Auto Demand
Reuters, February 28, 2021
Question on GSP in India is Very High on My Radar: USTR Nominee
The Federal, February 26, 2021
U.S. to Impose Sweeping Rule Aimed at China Technology Threats
The Wall Street Journal, February 26, 2021
U.S. Partners in Asia May Not Wait Around as Biden Prioritizes Domestic Issues
CNBC, February 25, 2021
Mexican Economy Ended 2020 Stronger Than First Estimated
Reuters, February 25, 2021
G20 Promises No Let-Up in Stimulus, Sees Tax Deal by Summer
Reuters, February 25, 2021
National Edition – available for complimentary further distribution.


CalChamber Policy Briefings



2021 Business Issues Guide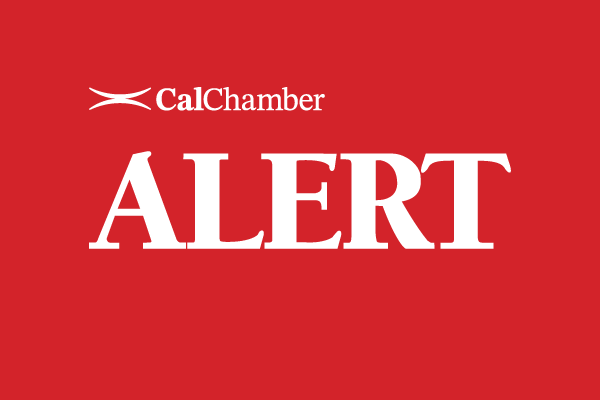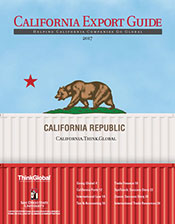 The California Export Guide is published by ThinkGlobal Inc. in partnership with the Center for International Business Education and Research (CIBER) at San Diego State University. The guide provides expert advice and information for exporters.



You can view the entire
Trade Update on our website.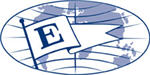 President's Export Award Recipient
Visit CalChamber.com/International for export/import information, trade stats, trade policy, FAQs and more.

Upcoming Events:

Taiwan Trade Shows 2021
3/01/2021 - 10/30/2021

Cyber Security Trade Mission to South America
3/1/2-2021 - 3/8/2021



Executive Roundtable on China-EU relations, Brexit, and Implications for the United States with Ambassador Declan Kelleher
3/4/2021

Importing Gray Market Goods- The Rules are not Black and White
3/5/2021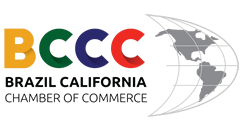 Brazil and the U.S. – Bilateral Relations & Trade Opportunities
3/15/2021

Consulate General of Ethiopia Virtual Business Forum
3/18/2021

Beauty & Personal Care Products – Export Opportunities in Southeast Asia Webinar
3/18/2021

2021 Smart City Summit & Expo, Taiwan
3/23/2021 – 3/26/2021

U.S.-Cuba Bilateral Relations Under the Biden Administration
3/25/2021

Cyber Security Business Development Mission to India
04/19/2021 – 04/23/2021

World Trade Week SoCal – Global Trade: The Road to Economic Recovery
5/3/2021 – 5/7/2021




2021 NADEC Virtual EXPORT CONFERENCE
5/26/2021 – 5/27/2021



INTERNATIONAL TRADE EXPO AMCHAM COLOMBIA
06/02/2021 – 06/03/2021
2021 SelectUSA Investment Summit
6/6/2021 – 6/9/2021

Expo Dubai 2021
10/1/2021 – 3/31/2021

2021 Select LA Investment Summit
10/20/2021 – 10/21-2021

12th World Chambers Congress: Dubai 2021
11/23/2021 - 11/25/2021


California Coalition
for Free Trade
A broad-based group of companies and business organizations working to secure a national free trade agenda.
Join or Learn More
Resources:
California Congressional
Delegation Pictorial Roster
California Congressional
Committee Assignments
California Legislative Pictorial Roster

International Job Positions

Trade Promotion Opportunities

PODCAST: The Trade Guys, Center for Strategic and International Studies

PODCAST: Global Translations, Politico
Federal Government:

The White House

Agency Review Teams

The U.S. Senate

The U.S. House of Representatives

U.S. State Department

U.S. Department of Commerce

U.S. Trade Representative

U.S. Small Business Administration

Export-Import Bank of the U.S.
State Government:
Governor

California State Senate

California State Assembly

California Department of Finance


GO-Biz Monthly International Trade Newsletter




Free eNewsletters
Receive free eNewsletters to help keep you up to date on the laws affecting you and your business. To subscribe to any of the newsletters, visit this link.

Connect with CalChamber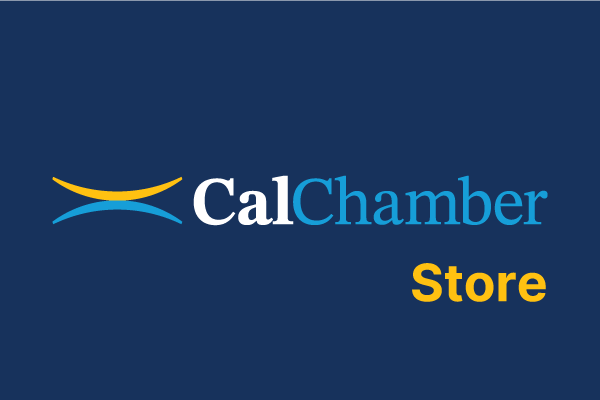 Susanne Stirling, Vice President International Affairs

Nikki Ellis, Assistant, International Affairs
Note: This email is being sent to members of the CalChamber Council for International Trade; CalChamber members with international interests; local, binational and American chambers of commerce abroad; the consular corps; California congressional delegation, selected U.S. and California government officials; and representatives of business and trade associations.

In addition, a National edition is available for distribution.
If you would like to be added to the subscriber list for this free e-newsletter, please click here.
To unsubscribe from Trade Update,
please email us.
1215 K Street, Suite 1400
Sacramento, CA 95814
916 444 6670
www.calchamber.com/international international@calchamber.com